This article may contain affiliate links. This means that clicking on or purchasing products we recommend through a link may help us earn a small commission, which helps keep this site running. Thank you for your support!
With a name like Calculated Traveller you gotta know that we are crazy compulsive when it comes to all things travel.
Figuring something out, sharing a new discovery or simply finding a way to make life easier is something that makes us smile — be it a travel hack, packing tip, great new place to stay or money-saving tip.
Well Canadians, you are going to love this tip when it comes to buying foreign currency.
Here's the scenario:
It's Monday in the middle of winter.
It's one of those days when you feel like you've been living in a dark cold cave for much too long!
You are starved for sun light and you yearn to feel the warm rays on your face…
Plus you are tired of all that snow…
You go online and find a killer deal from Toronto to Fiji that leaves in 5 days!
You mentally complete a pro / con list
– Snow / Sand
– Dark Cave / Bright Sun
– Work / Play
A clear winner here – so, on a whim, you book the trip and then panic sets in.
What have I done??
You've got a ton of things to do like pack, get a haircut, find a dog sitter, buy Fijian money, cancel the mail, the list goes on and on and your head starts spinning….
Make life easy for yourself and cross 1 thing off your list right away.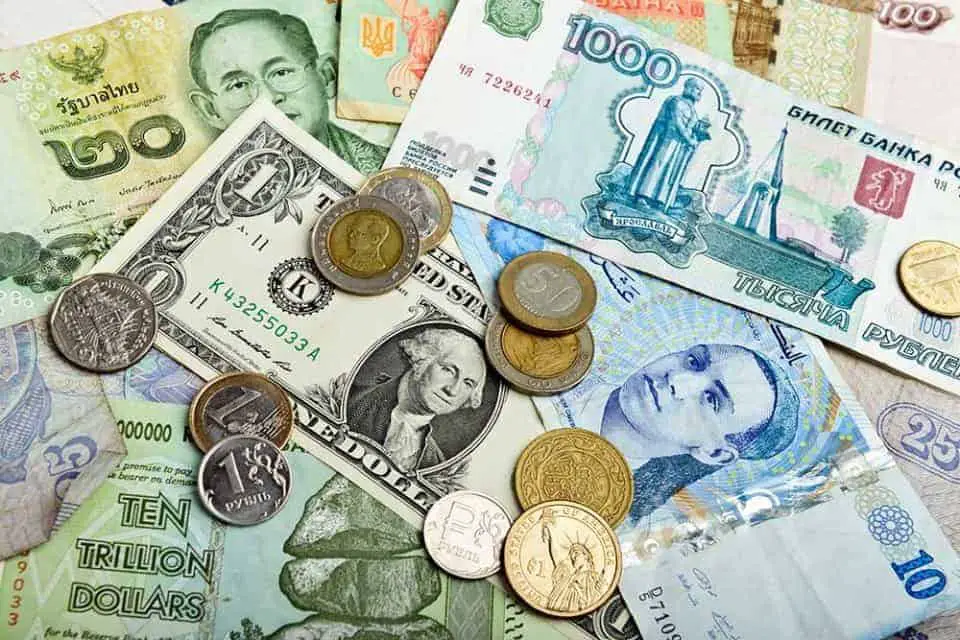 CIBC makes buying foreign currency online fast, easy and secure
CIBC Foreign Cash Online is an incredibly convenient service that allows you to order the currency you need online before you travel, and the best part… it's delivered free, straight to your door or your branch, anywhere in Canada. It can also be picked up at the Toronto Pearson Airport location (T1 international departures, post security) before you take off!
Existing CIBC clients can use the Foreign Cash Online services through Online Banking, by clicking "Order Foreign Cash" from the left hand navigation pane. This experience is fully integrated and allows clients to order within a few simple clicks – even better, their exchange rate is locked in as they purchase! Their bank account is debited immediately, and they can get it delivered to their home, Toronto Pearson Airport and any CIBC branch in Canada. Delivery time: Two-to-three days for most urban branch/home locations and three-to-five business days for most rural locations.
Non-CIBC clients can also order Foreign Cash Online via CIBC's eCommerce portal fx.cibc.com. This eCommerce solution provides non-clients with the same number of currencies, the only differences are that you pay via credit card and delivery options include home and Toronto Pearson Airport. Delivery time: Two-to-three days for most urban branch/home locations and three-to-five business days for most rural locations.
CIBC Foreign Cash Online works to provide customers with innovative and convenient ways of ordering/receiving their foreign currency. CIBC is the only financial institution to offer this complete suite of delivery options: with CIBC Foreign Cash Online you have access to up to 75 currencies representing 90 countries. Now, not only can you have cash delivered to Toronto Pearson airport, but you can purchase it last minute on your way out of the country as well!
Whether you are a CIBC customer or not, using the service is easy and you are all set anytime you need foreign cash!
CIBC believes in simplifying banking and travel for Canadians who don't get a chance to visit the branch or are pressed for time. Now, you can get foreign cash delivered right to your door.
Talk about smart! When you think travel, think CIBC. Banking that fits your life!
Join the Discussion — #CIBCtravelcash Twitter Party
Join us as we talk about the convenience and ease of use of CIBC Foreign cash online and discuss travel tips. Tuesday Dec 1st at 9:30PM ET.
RSVP here to be eligible to win one of the $2500 in prizes and follow @CammiPham and @RossanaWyatt for questions and prizing.
Disclaimer: This post is brought to you by CIBC Foreign Cash Online™. All thoughts, opinions are my own.