This article may contain affiliate links. This means that clicking on or purchasing products we recommend through a link may help us earn a small commission, which helps keep this site running. For more information read our disclaimer. Thank you for your support!
I'm asleep at home in my bed, but my mind is deep in slumber dreaming.
In my dreams, I'm also asleep but instead of my ordinary bed in suburbia; I'm on a cruise to Alaska. Nestled in amongst the luxury linens, I can feel the gentle rocking motion of the waves of the ocean, and I'm smiling as I think about my day spent on the promenade deck watching glaciers and wildlife go past me and then later, I wined and dined on the most exquisite cuisine…
Do you have a dream cruise ?
I know I have a cruise in mind or shall I say MANY cruises in mind!
I've been blessed to sail the Caribbean seas multiple times, but my cruise dream would be a luxury voyage to Tahiti, or Alaska. Two very different cruise adventures yes, but both would be unique experiences for us since our usual sailing itinerary involves the Caribbean Islands.
Just thinking about planning a cruise to Tahiti or Alaska makes my cheeks hurt — my smile is THAT big.
If you love to sail the ocean blue as much as I do, then you are going to love this.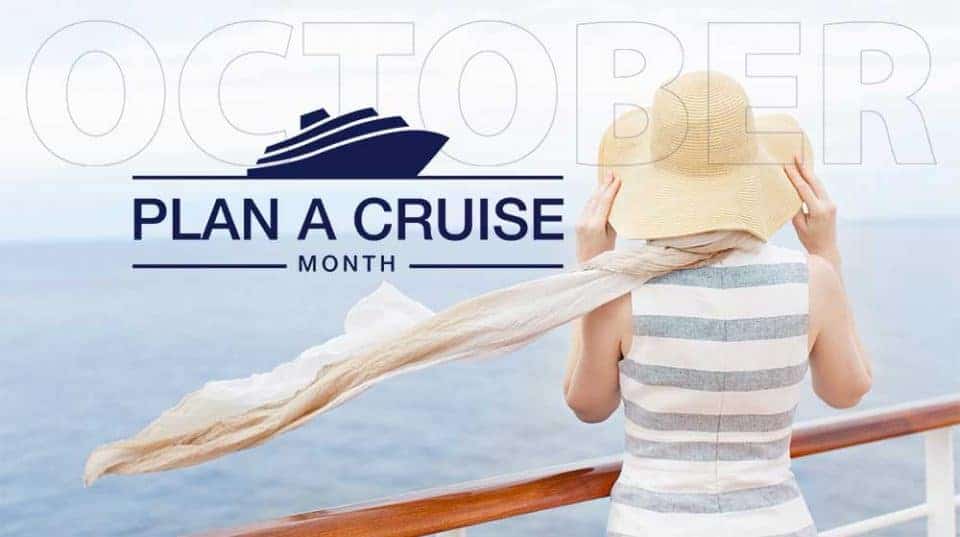 October – Plan a Cruise Month
October is Plan a Cruise Month and each week the cruise industry is showcasing 31 different cruises representing the following themes; family-friendly, cultural exploration, fun in the sun and exploring nature.
What dream cruise sailing makes you smile?
The cruise industry is kicking off their annual #CruiseSmile #sweepstakes to celebrate Plan a Cruise Month!
Now through October 31st, 2016, enter your best #CruiseSmile selfie each day for a chance to win one cruise vacation of choice. There will be four winners – one for each week in October.
How to Enter #CruiseSmile
Step 1
Beginning on October 1, 2016, simply upload a "cruise smile" photo to www.CruiseSmile.org and share the #CruiseSmile entry with friends.
Step 2
Enter for more chances to win by posting a "cruise smile" photo directly to Twitter or Instagram, use #CruiseSmile and #Sweepstakes.
Step 3
Share your #CruiseSmile with friends to gain more entries into the sweepstakes.
Step 4
Come back to www.CruiseSmile.org each day to enter for a chance to win and discover the week's featured cruise vacation sweepstakes prize.
Step 5
Follow the #CruiseSmile campaign on social channels for the latest information each day.
On Twitter and Instagram: @CruiseSmile
On Facebook: Facebook.com/CruiseSmile
The #CruiseSmile sweepstakes end October 31, 2016
For sweepstakes rules visit www.CruiseSmile.org
*Disclosure: I am participating in a sponsored campaign hosted by Cruise Lines International Association (CLIA), and I received compensation for this post. However, all opinions expressed are entirely my own.