When it comes to any travel music playlist, how do you really feel about lounge music?
On most trips, there is some silence.
Silence can be the result of a travel companion dosing, reading, watching a movie on the plane, out getting refreshments. Silence can be quite nice after the constant noise and distractions of work, family, and everyday life.
Silence can be good.
Sometimes, silence needs to be filled with music. Not all music will fill the silence, though. Music is a very personal thing.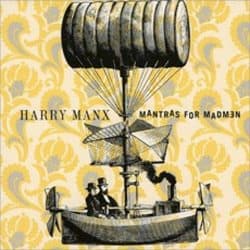 Music needs to fit the moment
Several years ago I was embarking on a long drive with someone who I hadn't spent that much time with and didn't know very well. He was the boyfriend of my step-daughter, and we were going to spend two days together driving to Nova Scotia from Toronto. On the way to pick him up, I stopped at a gas station to fill the car up and noticed those CDs that they sell for road trips — usually bad compilations of Country & Western songs or 'As made famous by' collections. I bought the two worse sounding CDs and hatched my plan. When my co-driver got in the car for the 18-hour drive, I had the C&W CD ready to go. As we pulled away from the house, the music started playing, and I waited to see how long it would be before he asked about it. To his credit, he suffered through a few of the songs before I let him off the hook and handed him the real collection of music for the trip. Imagine 18 hours of your most disliked music. How long would it make that trip feel?
Now, music can also have a very positive impact on those long stretches of the journey that otherwise would be a challenge. As mentioned, music is a very personal thing, and not all music appeals to all people. My own tastes range from Beethoven to The Beatles, and you'll even find some Fred Eaglesmith and The Tragically Hip in my collection. As I write this I'm listening to Led Zeppelin 'Celebration Day', the CD of their one and only reunion show in London UK in 2007 (which I highly recommend, by the way).
What would your travel music playlist be?
So, given that travel involves long periods of waiting I'm going to start this new series on Travel Music Playlists with something calming.
I was introduced to Harry Manx's music on internet radio. He has a number of albums, and his style is classified as Blues. What makes his music a bit different is that it has an East Indian element to it that makes it almost hypnotic, which is great for those times when your plane is delayed, or you're waiting endlessly for your luggage to arrive. It also has a light feel to it that makes it good for relaxing on the beach or sitting on the balcony of your hotel room waiting for your dinner reservation time.
With album titles like Om Suite Ohm, Bread and Buddha, and Dog My Cat you can sense that Harry Manx has a bit of a sense of humour. On his 2005 album Mantras for Madmen songs range from the smooth and jazzy Where Fools Die and The Point of Purchase to the sitar filled A Single Spark, and Afghani Rag. Speaking of the sitar, Your Sweet Name has the distinctive sound of Indian strings as well as some great drum and western guitar work that make it one of my favourite songs on the album. It will definitely be a trip to another world, and more so when you have this album on your travel music playlist.
You CAN take it with you.
Music is everywhere. Most importantly, it's on your everyday travel gear right now. You likely have an iPod or other MP3 players, or you have your smart phone — see my article here for tips on taking your phone with you when you travel. There is also this article here on a portable speaker system we reviewed.
So why not use the music that you love to make the trip that much more enjoyable?
It can be even better if it is new music that enhances the new experience.
Have you got some music suggestions that we should include for our next travel music playlist?
Drop by the comments and let us know.