There is a sense of satisfaction when you activate that "Out of Office" message on your email and voicemail at work isn't there?
I kind of wish that "happy dance" music played once you hit that submit button!
I first heard about the 4-hour work week from Sharon of Simpler and Smarter, but I've yet to master the concept. Being self-employed, I'm never truly out of the office; I still have to check in now and again to see if any clients have an emergency situation or to line up future projects for my return home so that I can pay for the next trip!
To make my work life easier and because I travel a lot, I have a system (I am the Calculated Traveller after all). I'm all about checklists and keep a master list of tasks to complete when I leave for vacation that I keep on the computer and print off when I need it.
I thought I'd share some of my tips with you…
Tips for a non-working vacation
Choose a point person/replacement person to handle tasks in your absence. I have a roster of freelance graphic designers that I regularly work with and trust to look after my clients. I return the favour when they go on vacation or are unavailable. They cc me on all emails and report back to me in detail upon my return.
Set up your out of office email notification.
Set up your out of office voicemail notification.
Back up work files.
Make a list of tasks to do once you return. Vacation makes one forgetful, and you don't want to be thinking about work when you are away.
Delegate unfinished tasks > use that point person.
Clear off your desk / Clean your office.
If possible, have staff prioritize and create / add to your to-do list.
Only give your "in case of emergency" contact information to one person, so you don't have a million people trying to contact you with fires that need to be put out.
Don't schedule meetings for the day of your return. Use the first day back at work to take care of outstanding tasks that occurred during your absence before you start new projects.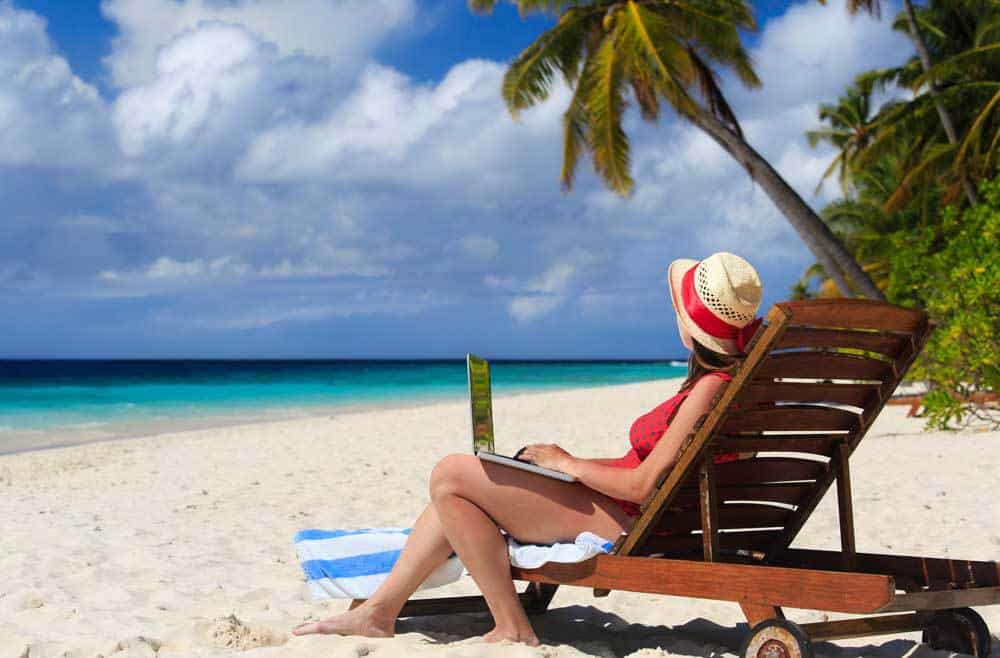 If you must work during your vacation…
Limit your work time – you are on vacation after all.
Hard copy print-outs are your friend if there is poor Wi-Fi and you aren't able to get access to files on the cloud.
Bring as little computer hardware as possible. You don't need to bring your entire office with you.
Back up while on the road. Again, you may not have access to cloud storage, so it's best to archive your data to a USB stick or backup drive. I usually backup to 2 devices just in case.
Be aware of hackers online when connecting to public Wi-Fi.
Try to work at a proper desk away from distractions such as a beautiful beach if you want to get the job done and over quickly. Trust me; you are going to find yourself staring at the ocean more than your laptop.
Here are some articles that may help you in working while on vacation:
One last tip is to buy a souvenir or treat for those who assisted you during your absence, so they'll be happy to help out again the next time you take that much-needed vacation.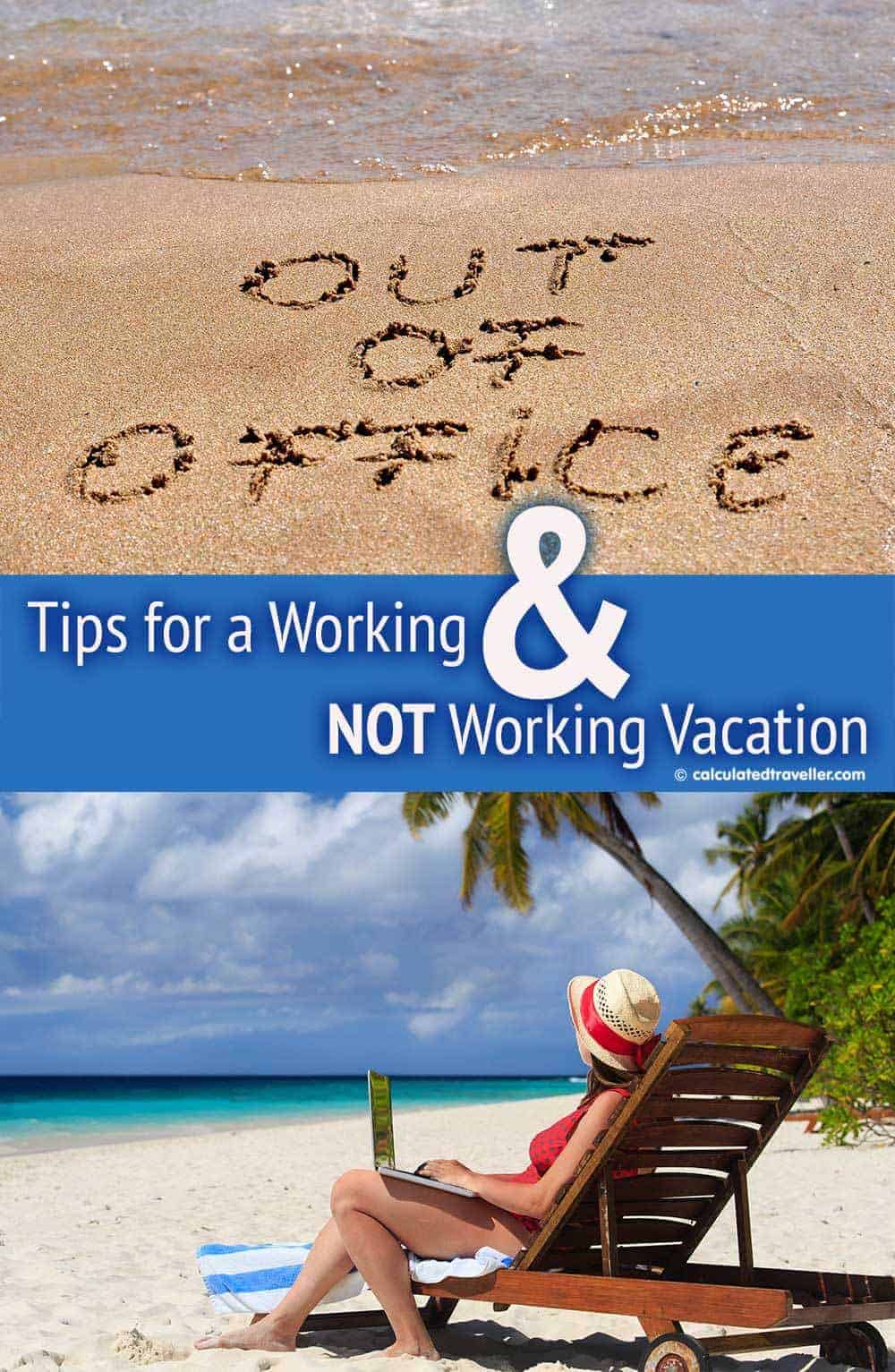 Do you have any tips to add for working (and not working) vacations?