A visit to Universal Orlando Resort in Florida is a one-of-a-kind experience. Adults visiting for the first time may find themselves overwhelmed. It may seem challenging to narrow down which parks to visit and what to see and do. This tour of the theme parks at Universal Orlando will provide an overview of all of the Universal Orlando parks and resorts.
Universal Studios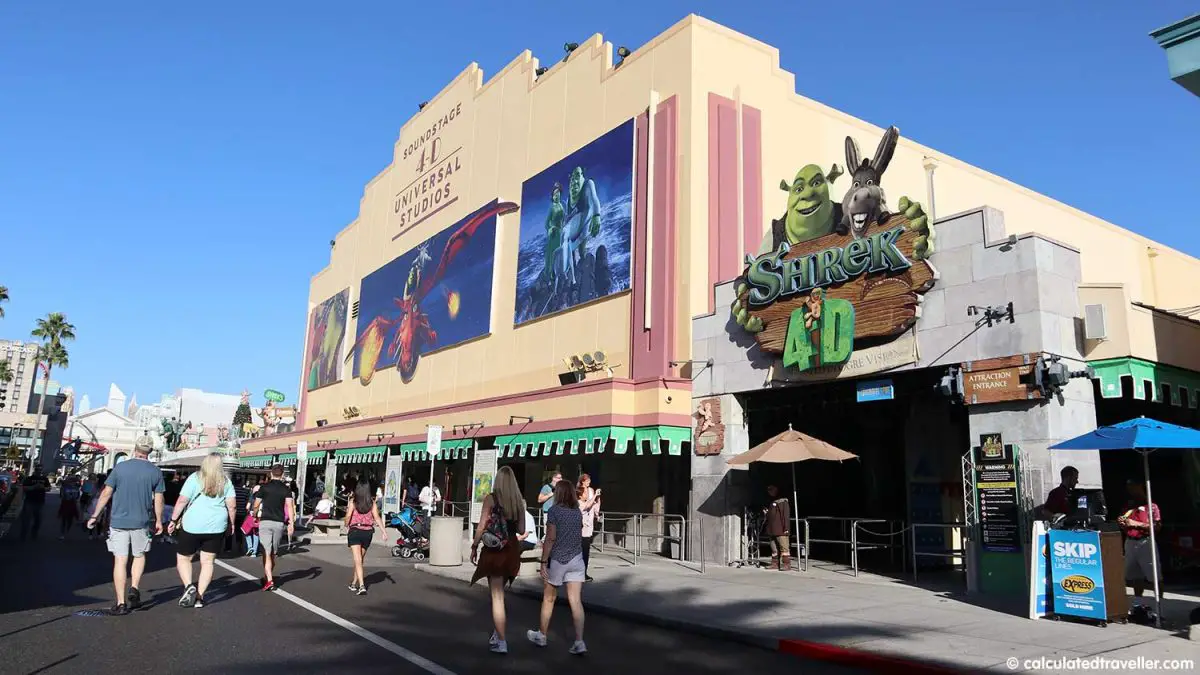 Universal Studios in Central Florida gives visitors a taste of the movies. With attractions and film industry themes, you'll feel as though you just stepped on a film set in Hollywood or New York. You'll also find attractions like Revenge of the Mummy, an indoor roller coaster based on the movie Mummy. Adults visiting Universal Studios may most appreciate the Race Through New York Starring Jimmy Fallon. You'll feel like a guest on The Tonight Show on this 4D ride in a virtual studio and through New York City landmarks.
The Wizarding World of Harry Potter: Diagon Alley at Universal Studios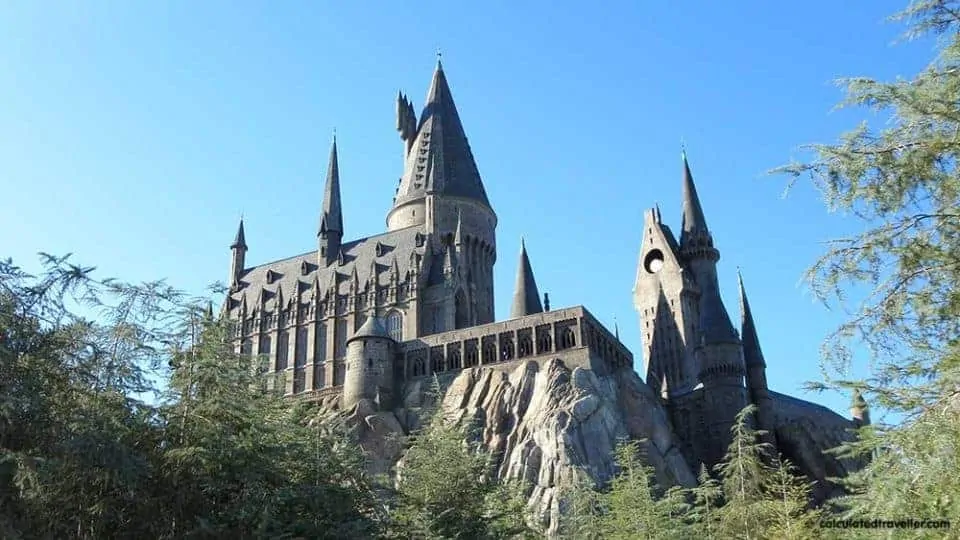 Upon entering The Wizarding World of Harry Potter: Diagon Alley, you're immediately transported to the Harry Potter universe. Fans will love Harry Potter and the Escape From Gringotts; this 3D roller coaster ride includes an adventure with Harry, Hagrid and of course, Voldemort. Continue your Harry Potter adventure aboard Hogwarts Express. The Harry Potter-themed train shuttles both muggles and wizards between Universal Studios and Universal Islands of Adventure.
Read our article: One day / Two parks Universal Studios Harry Potter Adventure
Universal Orlando also offers shows for adults that may not be interested in simulated rides and attractions. Get up close and personal and face your fears with Fear Factor Live, where audience participation is encouraged. Fans of Jake and Elwood will enjoy listening to them perform their classic songs in The Blues Brothers Show.
Universal Islands of Adventure
Islands of Adventure at Universal Orlando Resorts include several themed areas or islands. Toon Lagoon, Jurassic Park, The Lost Continent, Marvel Super Hero Island, Seuss Landing and The Wizarding World of Harry Potter: Hogsmeade.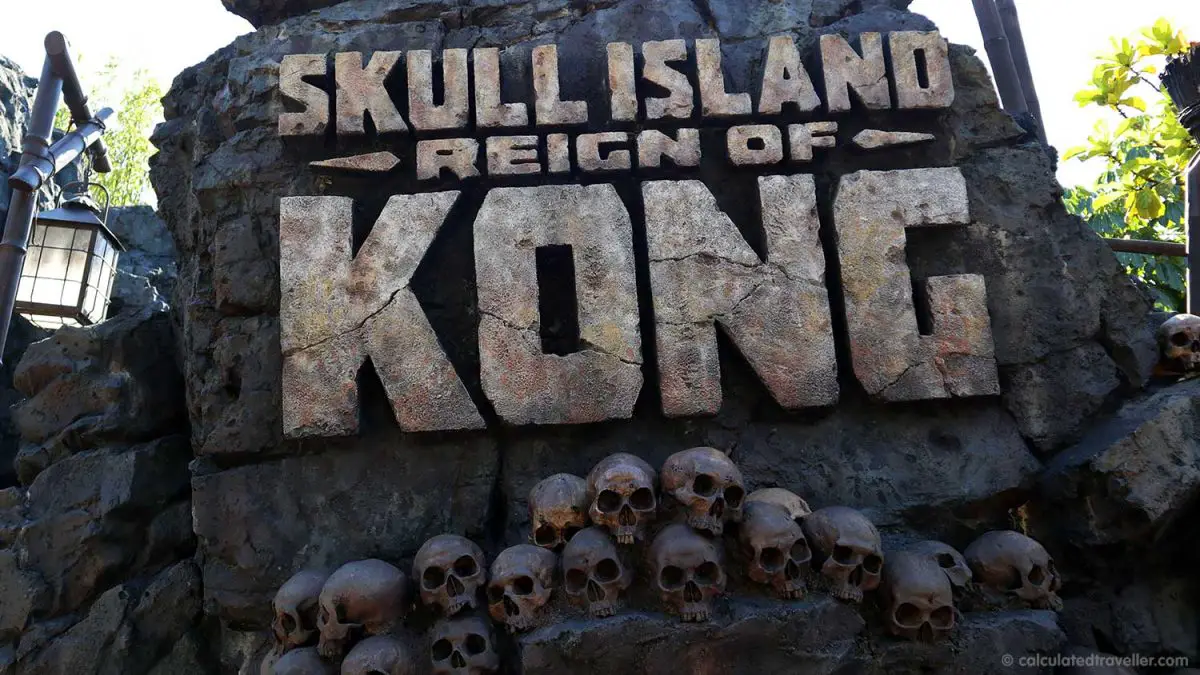 As mentioned, you can reach the Hogsmeade area of the park via Hogwarts Express from Universal Orlando. Water rides like Ripsaw Falls, Popeye & Bluto's Bilge-Rat Barges, and the Jurassic Park River Adventure will keep guests cool and entertained.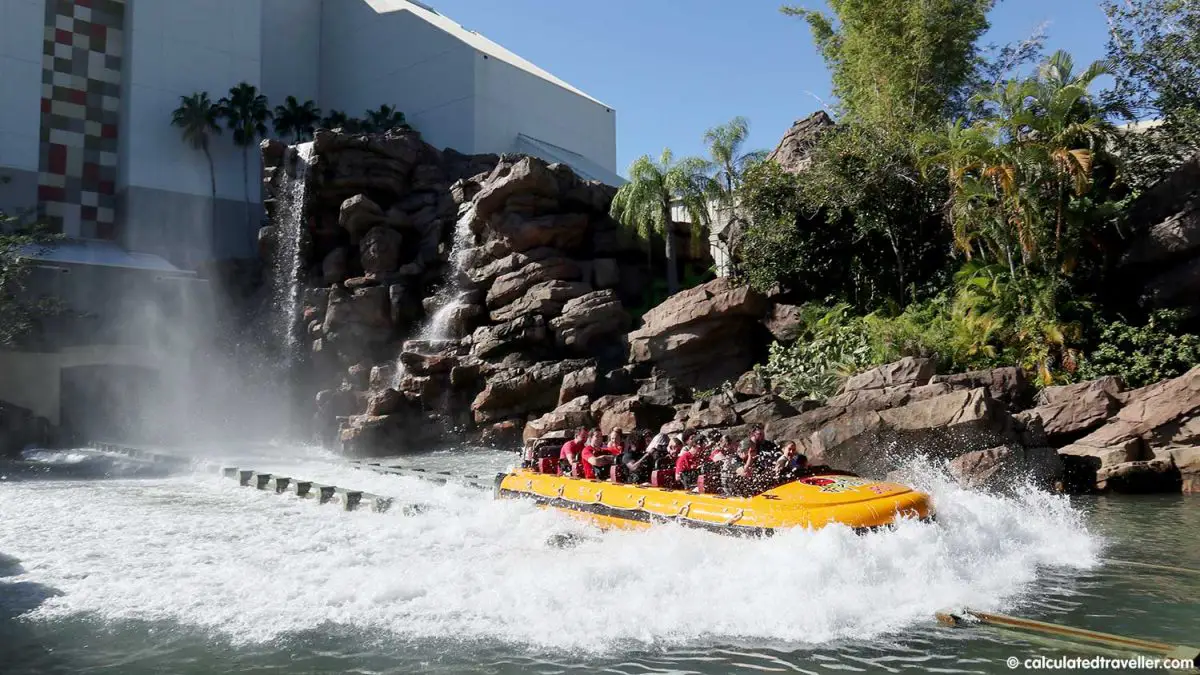 Harry Potter fans will enjoy Harry Potter and the Forbidden Journey. The ride queue leads you through the corridors of Hogwarts Castle. The ride itself takes guests through a 4D Quidditch match on the back of a broomstick. The newest Harry Potter universe attraction, Hagrid's Magical Creatures Motorbike Adventure, is perfect for thrill-seekers.    
Universal Orlando Resorts Tour of Volcano Bay
Volcano Bay is Universal Orlando's Polynesian-themed waterpark. As you arrive, you scan your Tapu Tapu theme park wristband. The wristband will alert you of park wait times and allows access to interactive features throughout the park. Be sure to visit the selfie station to get a photo taken with the fiery volcano in the background.
Grab a tropical cocktail at one of three Polynesian-themed bars. Guests can choose from options like the Volcano Bay Rum Punch at Dancing Dragons Boat Bar and Kunuku Boat Bar. With several water rides, from the Krakatau Aqua Coaster to the TeAwa Fearless River, adults will enjoy various opportunities to get out and splash out under the hot Central Florida sun.
Pro Travel Tips for Visiting Volcano Bay at Universal Orlando
Guests can also use the wristband to access lockers within the water theme park. While there are mini hammocks to hold shoes and towels, you may want to limit the number of items you bring into the theme park. There are plenty of lockers, but getting to and from them may hinder ride time. A great option is to stay at one of the Prime Value hotels noted below. These accommodations offer a private entrance to Volcano Bay, making for a convenient trip, leaving you free from having to lug belongings around the water park. If you need something, it's just a quick walk back to your room. 
CityWalk at Universal Orlando Resorts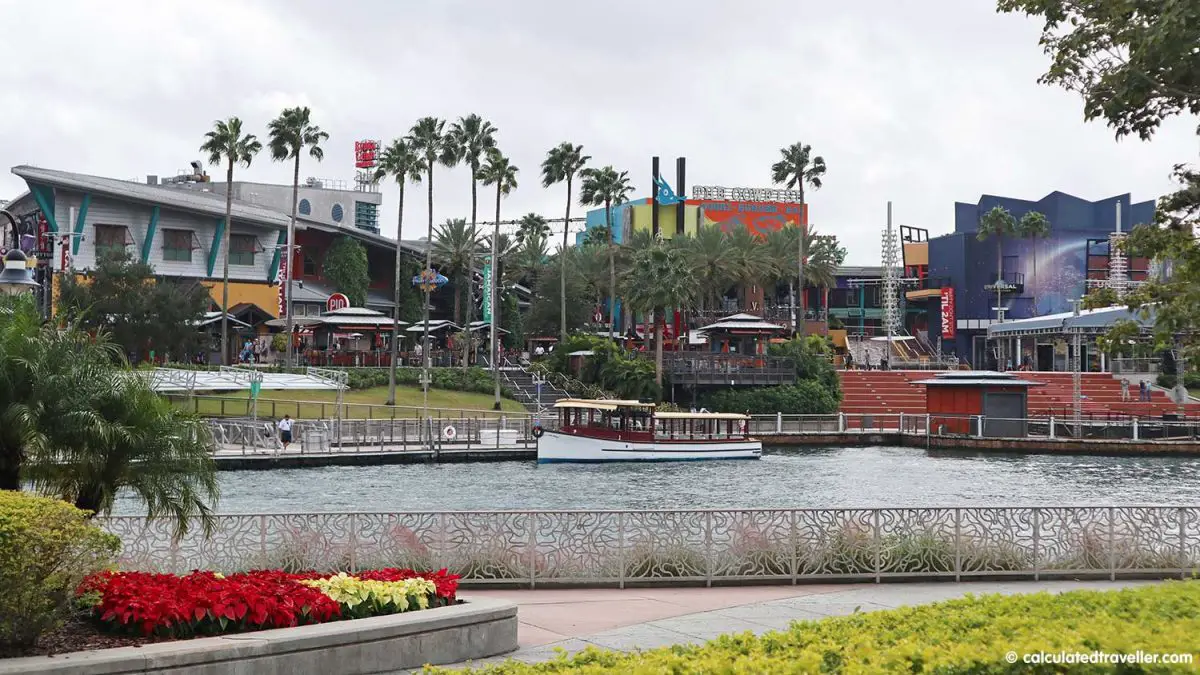 Universal CityWalk Orlando offers guests a variety of entertainment and retail shopping opportunities. Between Blue Man Group performances, a Hard Rock Cafe restaurant, and Jimmy Buffett's Margaritaville, there are countless opportunities for food and fun. Karaoke fans will enjoy the CityWalk Rising Star while reggae aficionados can stop in for a Bob Marley A Tribute to Freedom performance. Make sure to pack your dancing shoes to take advantage of one of the many nightclubs at Universal CityWalk. The entertainment complex is the perfect opportunity for an adult night out on the town without leaving the resort atmosphere. A movie at the Cinemark Theater, dinner and dancing makes for the perfect relaxing vacation night.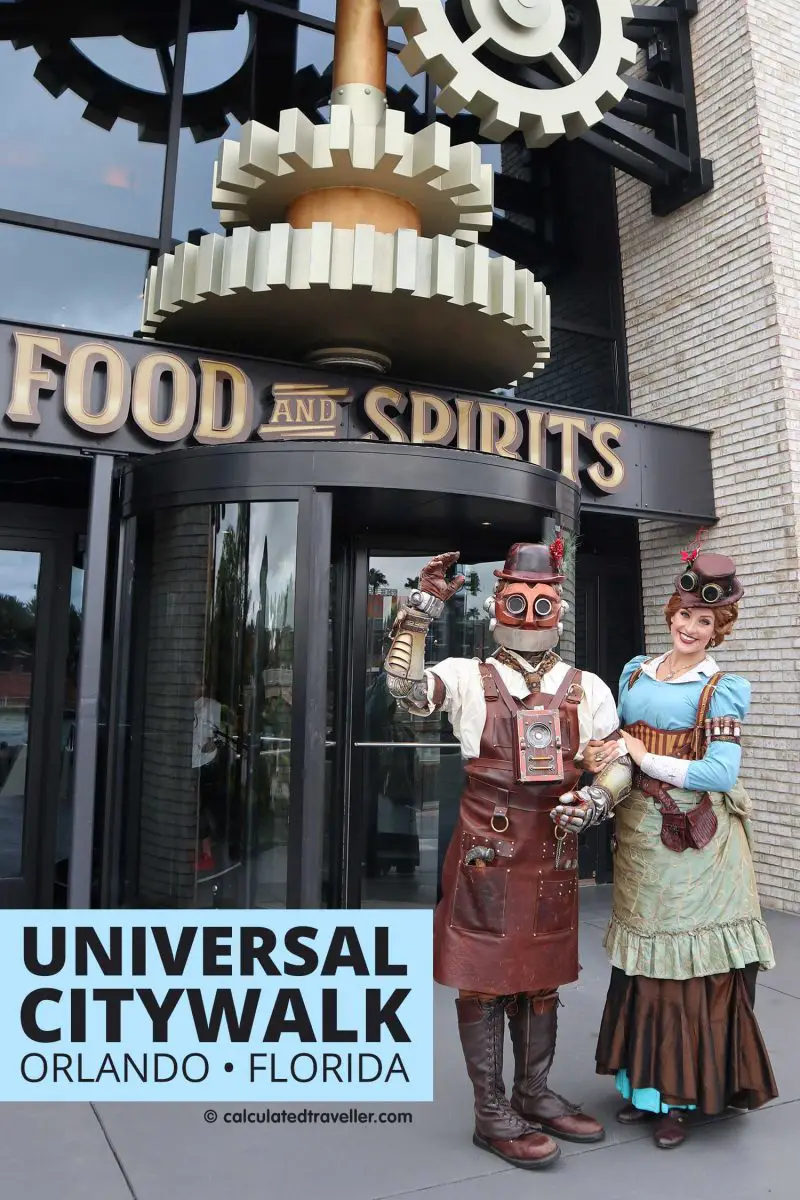 Universal Orlando Resort Hotel Overview
There are several reasons to stay on property at one of Universal Orlando's eight resorts. There is something available for every budget and interest with various theme options, room set-ups, and amenities. 
Premier Level Hotel Accommodations at Universal Orlando
Loews Portofino Bay Hotel is an Italian-themed hotel just a short distance from International Drive in Orlando. Hard Rock Hotel is a delight for music fans with its rock music memorabilia decor and a buzzing atmosphere. Loews Royal Pacific Resort's Polynesian Island theme and lush vegetation offer a relaxed setting for your Universal Orlando Resort vacation. The weekly Wantilan Luau Dinner Show features luau storytelling, fire dancers, complimentary Mai Tai's and an all-you-can-eat buffet dinner.
Read the article: Loews Royal Pacific Resort, Wantilan Luau Dinner Show Polynesian Buffet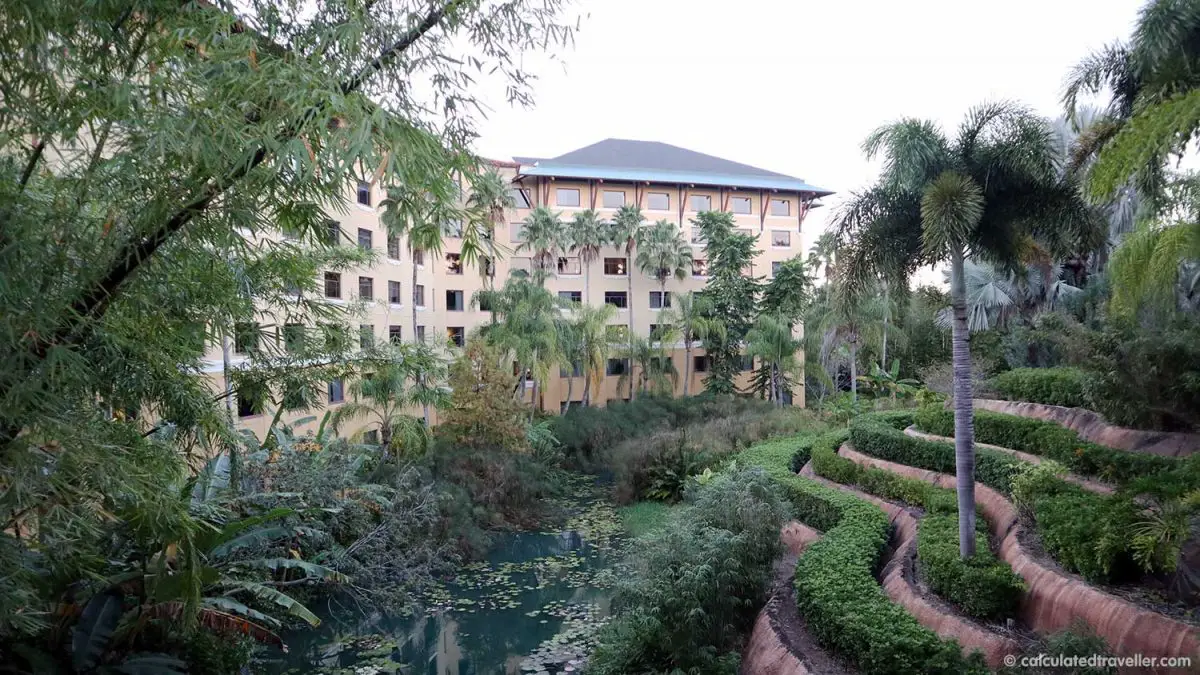 Preferred and Value Resort Accommodations Options at Universal Orlando
Loews Sapphire Falls Resort is a Preferred Hotel with a combination of premier and preferred amenities. The Prime Value Resorts, Universal's Cabana Bay Beach Resort (pictured below), and Universal's Aventura Hotel offer direct access to Volcano Bay. The Value Hotel tier includes budget-friendly Universal's Endless Summer Resort Surfside Inn and Suites, and Universal's Endless Summer Resort – Dockside Inn and Suites.
Additional Perks to Staying at a Universal Orlando Resort
Guests of Universal Orlando Resorts receive extra benefits when staying on-site. Merchandise purchased in parks can be bought with a room key and sent directly to the hotel, alleviating the need to carry souvenirs through the parks while you are exploring. Free transportation to parks (see map below) is provided to all hotel guests. Pool privileges will carry over from one site to the next. This universal access allows you to visit other hotels and spend an afternoon poolside. Besides free in-room Wi-Fi, guests have the added benefit of free golf equipment rentals and free transportation to SeaWorld, Wet 'n Wild, and Aquatica.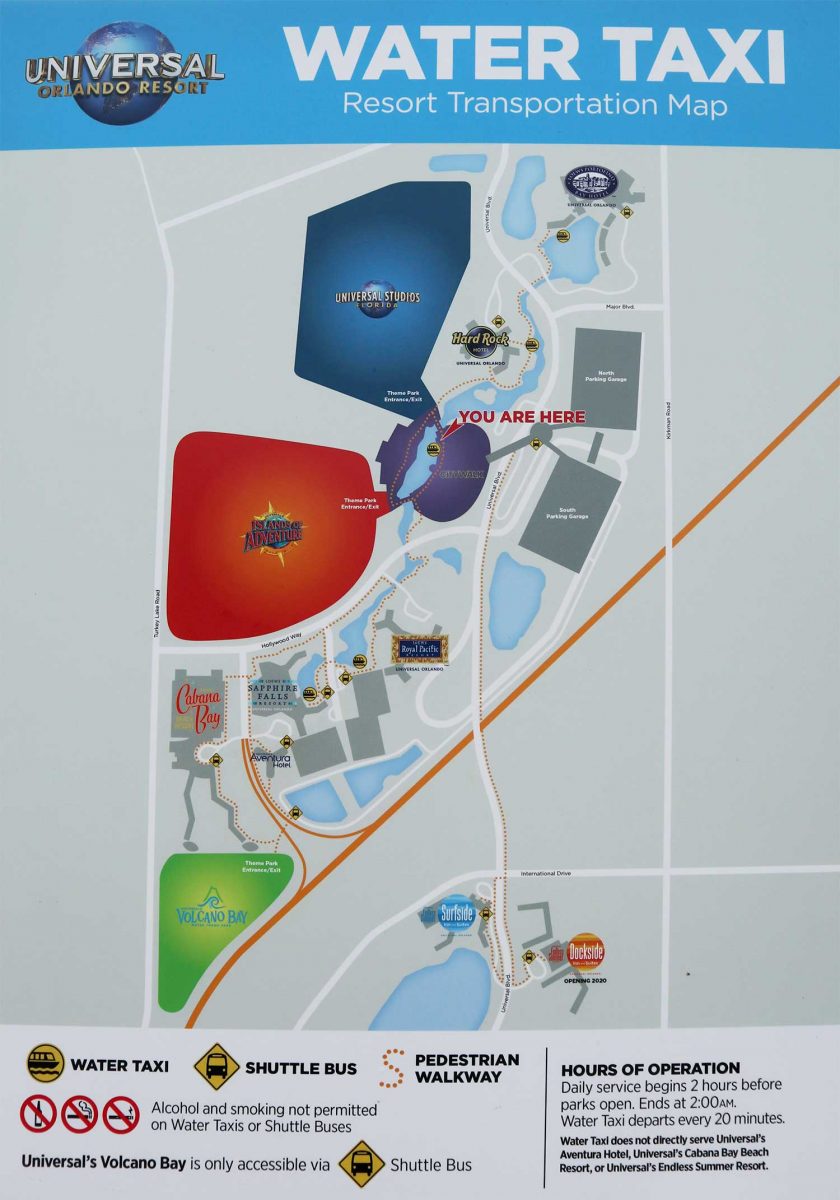 A visit to Universal Orlando Resorts offers a variety of theme parks, accommodations, and nightlife. Planning a theme park trip can seem overwhelming and daunting. Once you've familiarized yourself with the options, though, it's easy to determine which ones work best for you. This Universal Orlando Resorts tour of the parks should get you off to a successful start for a fun and entertaining vacation that will offer fond memories for years to come.
Covid Measures
As a result of Covid-19, Universal Orlando Resort is implementing measures to prevent the spread of the virus. These include: 
Limiting the capacity of the park and CityWalk.
Increasing their disinfection procedures, especially in high-touch areas.
A mandatory face-covering is required at all times (except for attractions involving a lot of water, like those at Volcano Bay, though masks still must be worn in lines).
Required temperature check — guests with temperatures 100.4 degrees or greater will not be permitted in the park or on the CityWalk.
Wash your hands often.
At specific locations, hand sanitizer will be made available and necessary before boarding an attraction.
Social distancing of at least 6 feet.

Follow floor markings that ensure social distancing.

Avoid contact with those who are sick.
Virtual Lines are available on the app, where you reserve a time for certain attractions and come back when it is your time. 
Follow Universal Orlando's Team Members' instructions.
Parks
Though most attractions are still available in the parks, the following are closed temporarily: Jurassic Park Discovery Center, Poseidon's Fury, Fear Factor Live, Fievel's Playland, Storm Force Accelatron, and Me Ship, the Olive. All three parks are still open, though due to reduced capacity, keep in mind that they may fill up quicker than before. However, Universal Orlando Resort suggests that, as attraction availability can change, download the app for any updates and availability in the park. 
CityWalk
CityWalk is also implementing reduced capacity along with social distancing. There is also staggered parking in their garage, and valet parking is currently unavailable. Though most clubs are also closed during this time, CityWalk's Rising Star is open on a limited basis, from Friday through Sunday. Additionally, as Hard Rock Café is independent of Universal Orlando Resort, they require an additional temperature check before entering the restaurant. 
Hotels
Further, hotels Hard Rock Hotel, Loews Royal Pacific Resort, Loews Portofino Bay Hotel, Universal's Cabana Bay Beach Resort and Universal's Endless Summer Resort – Dockside Inn and Suites are currently undergoing a phased reopening. However, Universal's Aventura Hotel, Loews Sapphire Falls Resort, and Universal's Endless Summer Resort – Surfside Inn and Suites are currently unavailable. These locations' reopenings will be announced at a later date.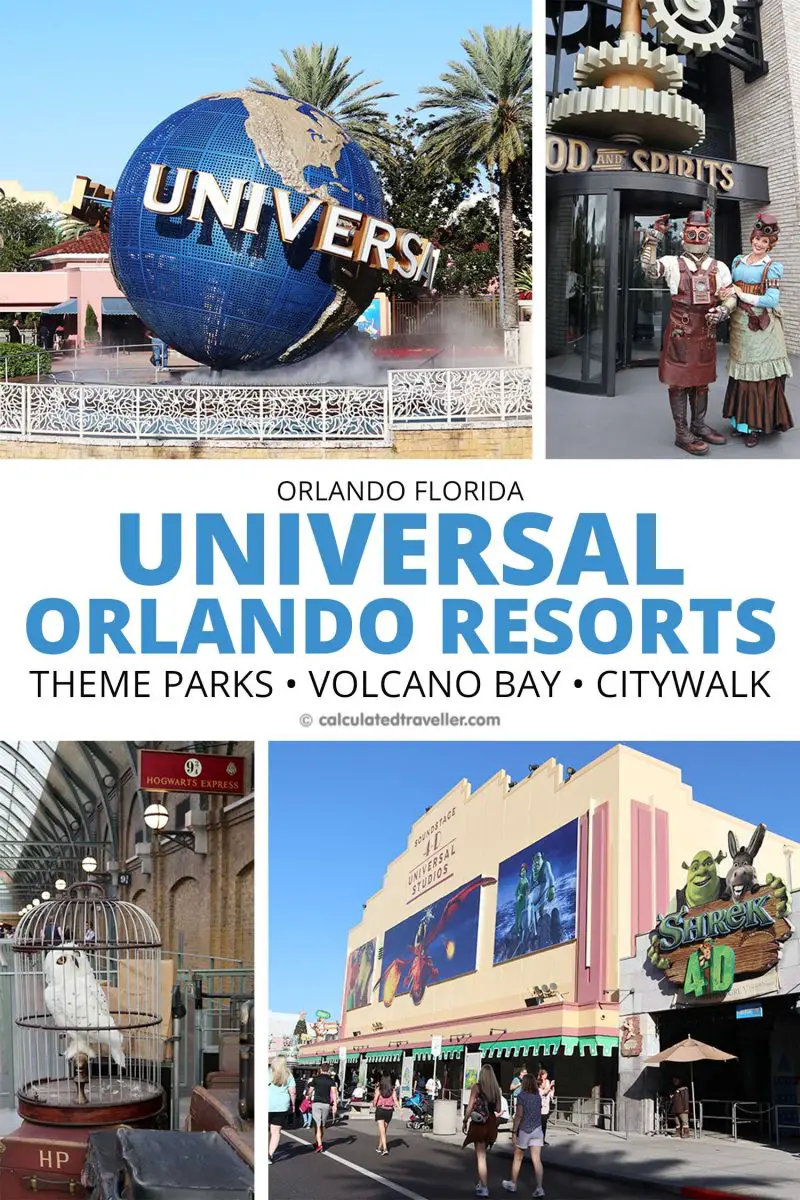 Finally, Universal Studios Singapore is the franchise's fourth theme park. Whether you gravitate toward Far, Far Away Land to meet Shrek or ride the world's tallest roller coaster based on Battlestar Galactica, there's plenty to see and do here.
Travel assistance was provided by Universal Orlando Resorts and Loews Royal Pacific Resort, all opinions are entirely my own.