Suppose you are a fan of boy wizard Harry Potter, brainy gal pal Hermione Granger, and best bud Ron Weasley, and find yourself in Orlando, Florida. In that case, you must plan a trip to Universal Studio's Wizarding World of Harry Potter.
That's not to say that the Universal Orlando Resort itself isn't a sight to see, but for this adventure to Orlando, we came purely for the entire Harry Potter experience!
Read our overview article: Universal Orlando Resort Theme Parks, Volcano Bay and CityWalk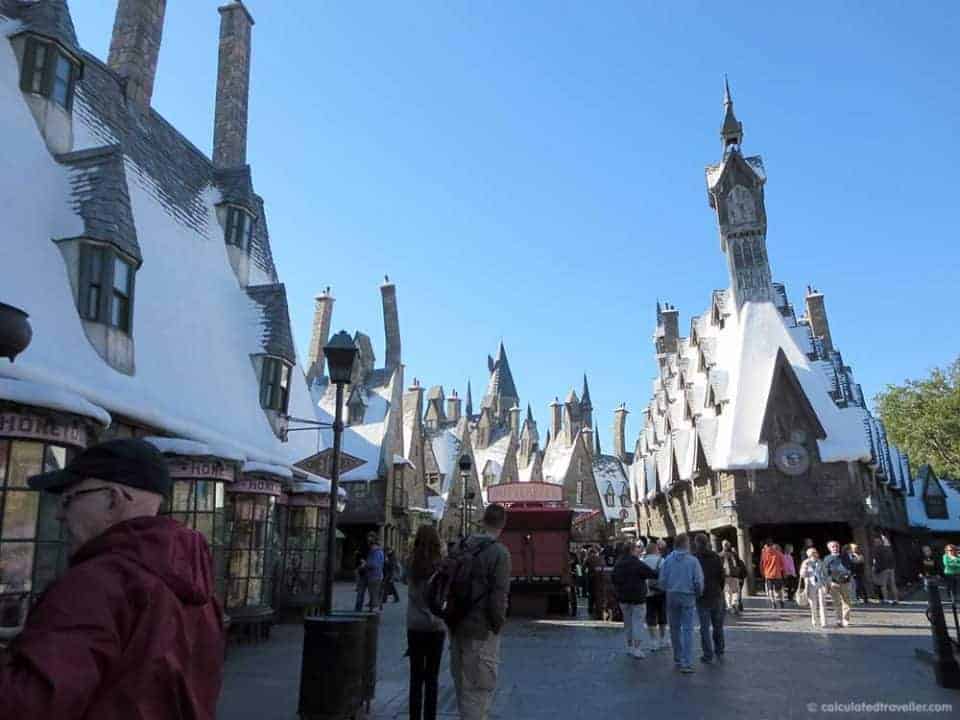 There are 2 Harry Potter lands to explore at two different Universal Studios parks with the Hogwarts Express Train linking the two parks together — Diagon Alley is at Universal Studios Florida, and Hogsmeade is at Universal Islands of Adventure, and each requires separate park admission tickets.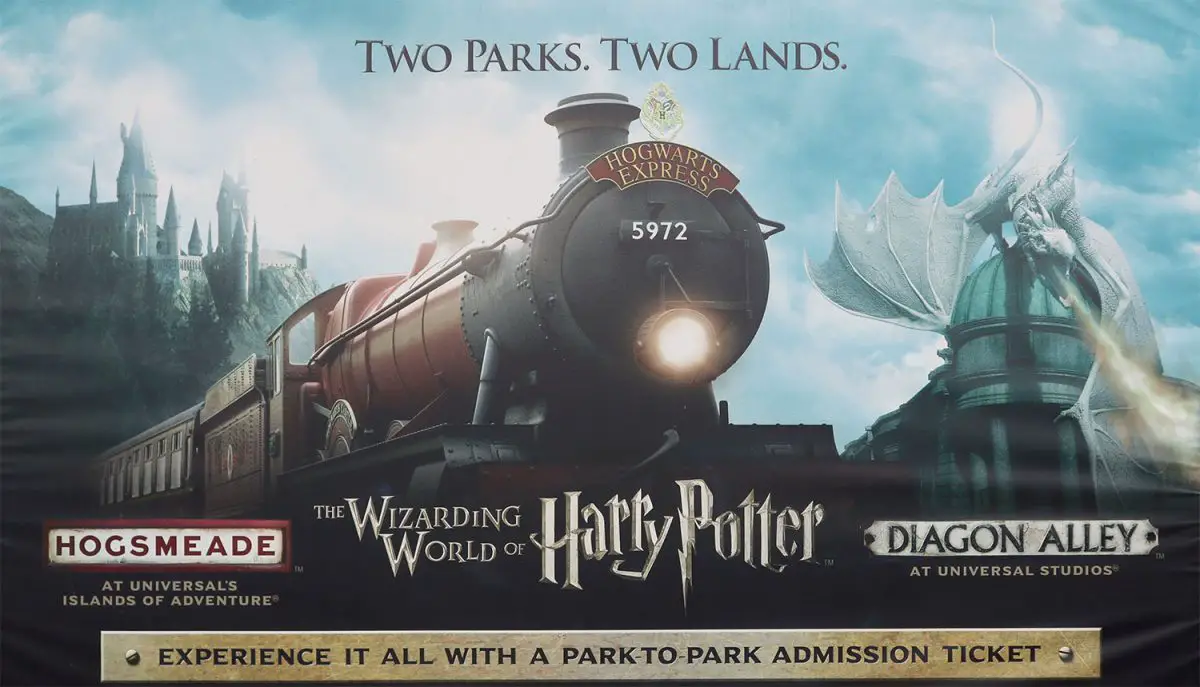 A 1-day Park-to-Park admission ticket is your best bet if you are on a budget, but of course, that means you have to see both parks on the very same day. With so much to see, do, and walk, you have to have a plan of attack and comfortable shoes!
Do a little bit of planning for your visit to The Wizarding World of Harry Potter. You'll be able to see both Diagon Alley and Hogsmeade, ride the Hogwarts Express and see some of the parks' other attractions at Universal Studios all on the same day.
To be honest, we did not have children with us. I'm not entirely sure that you could accomplish as much as we did or would have wanted to if we had little ones in tow.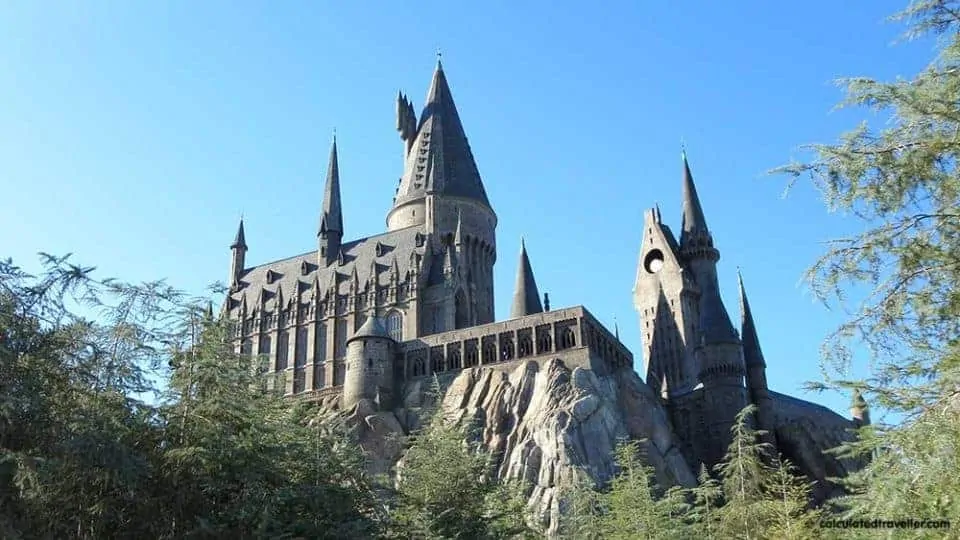 Here are a few of my tips to experience BOTH Wizarding World of Harry Potter parks in 1 day
1. Buy a Park Hopper and Universal Express Pass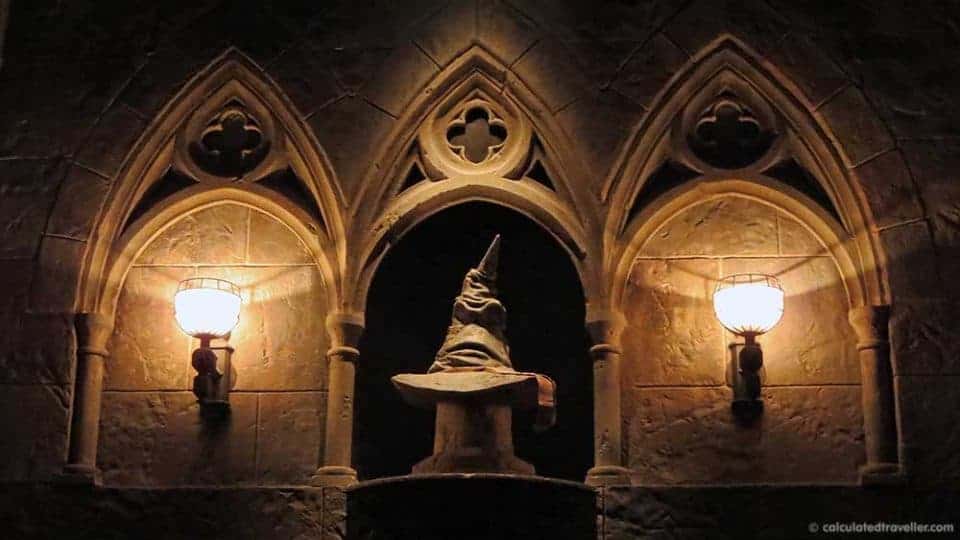 The Universal Express pass is imperative if you wish to do both Harry Potter worlds in one day to skip the very long wait times. There are two types of express passes: the Universal Express Standard and the Universal Express Unlimited. The standard pass allows you to skip the line one time per ride each day; the unlimited pass allows you to skip the line as many times as you want. However, because you will be walking through the shorter queue instead of the regular long queue, you'll miss some of the items on display to keep you occupied. There are some unique items in the shorter line as well, so don't worry about missing too much!
Pro Travel Tip: if you take photos of the "moving" Daily Prophet – sadly, the images show up blank
2. Buy an interactive wand early in the day
If you plan on purchasing a wand, do it as soon as you enter the park so that you can "play" with it the entire day. I hummed and hawed at the cost of the wands, and by the time I decided to buy one, it wasn't worth it because we were leaving soon.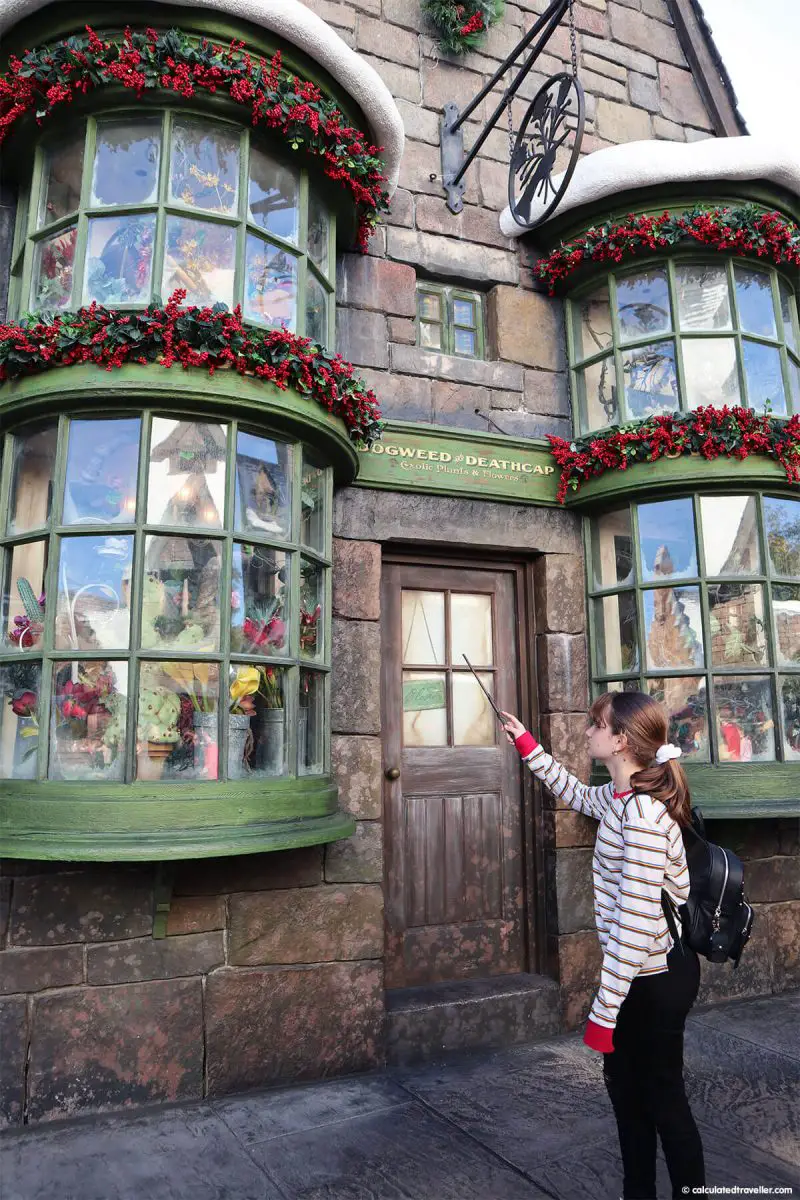 When I say "play," I genuinely mean PLAY. Keep your eye out for gold medallions on the ground, and with a flick of the wrist and a little incantation, you can interact with the displays and make "magic"! Many of the sections where you can practice your magical skills are highlighted on the map included in the interactive wand box. However, if you ask park staff, there may also be some additional secret spots to try your skills.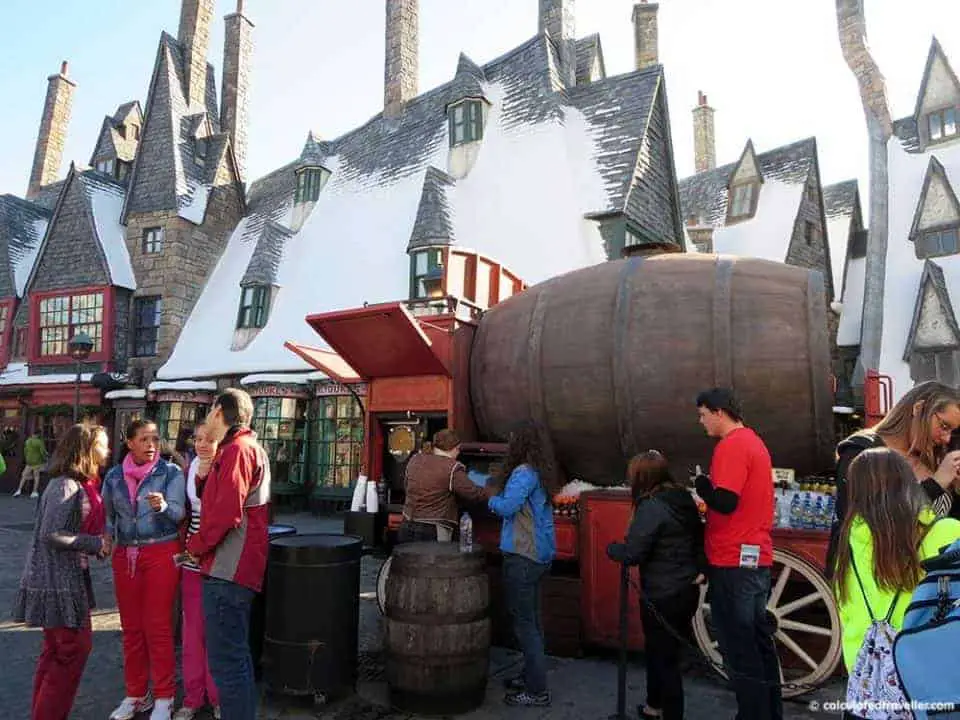 3. Details Matter at the Wizarding World of Harry Potter
The attention to detail is what I found fascinating about the entire Harry Potter experience. The details are everywhere — in the paint, walls, lights, doorknobs. It all looks so realistic, and it's an entirely immersive attraction; if it weren't for all the Muggles wandering around, you would honestly think that you are in the movies.
Any fans of the series will surely be delighted at all the little details and places you can visit; the candy at Honeydukes is just as sweet as you imagined, Weasleys' Wizard Wheezes is as chaotic and fun, and Flourish and Blotts even has a Monster Book of Monsters (in a cage, so don't worry he can't bite).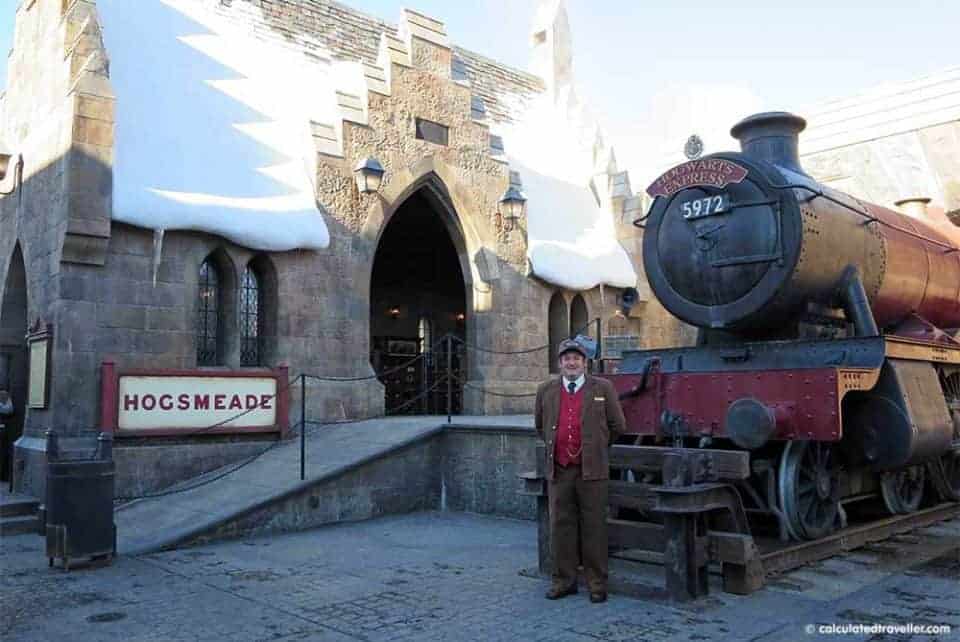 4. Look up, down, and all around
There is always something happening somewhere. When we first boarded the Hogwarts Express train, we expected a simple train ride where we could close our eyes and rest our feet, but this was so wrong. Yes, we got to sit down, but we still had an interactive experience! As the train passed through the Forbidden Forest, creatures that lived there ran alongside the train while witches and wizards walked the hallway outside our cabin door. Even if you head into the washrooms, you may hear a certain Moaning Myrtle – It's these little details that make the whole trip fun.
At first, we didn't bother going into the shops since we weren't planning to buy anything and didn't want to waste time browsing. Mistake. The shops are immersive and one of the best parts of the experience for any fan, so go inside and check out every one of them and look into the shop windows. Just leave your wallet zipped tight in your pocket.
Pro Travel Tip: if you have little Harry Potter fans in tow, paying a visit to Ollivander's can be extra worth it. They may get picked to be a part of Harry's wand selection process in the first movie. Note—you may have a better chance of getting selected if you are dressed for the role!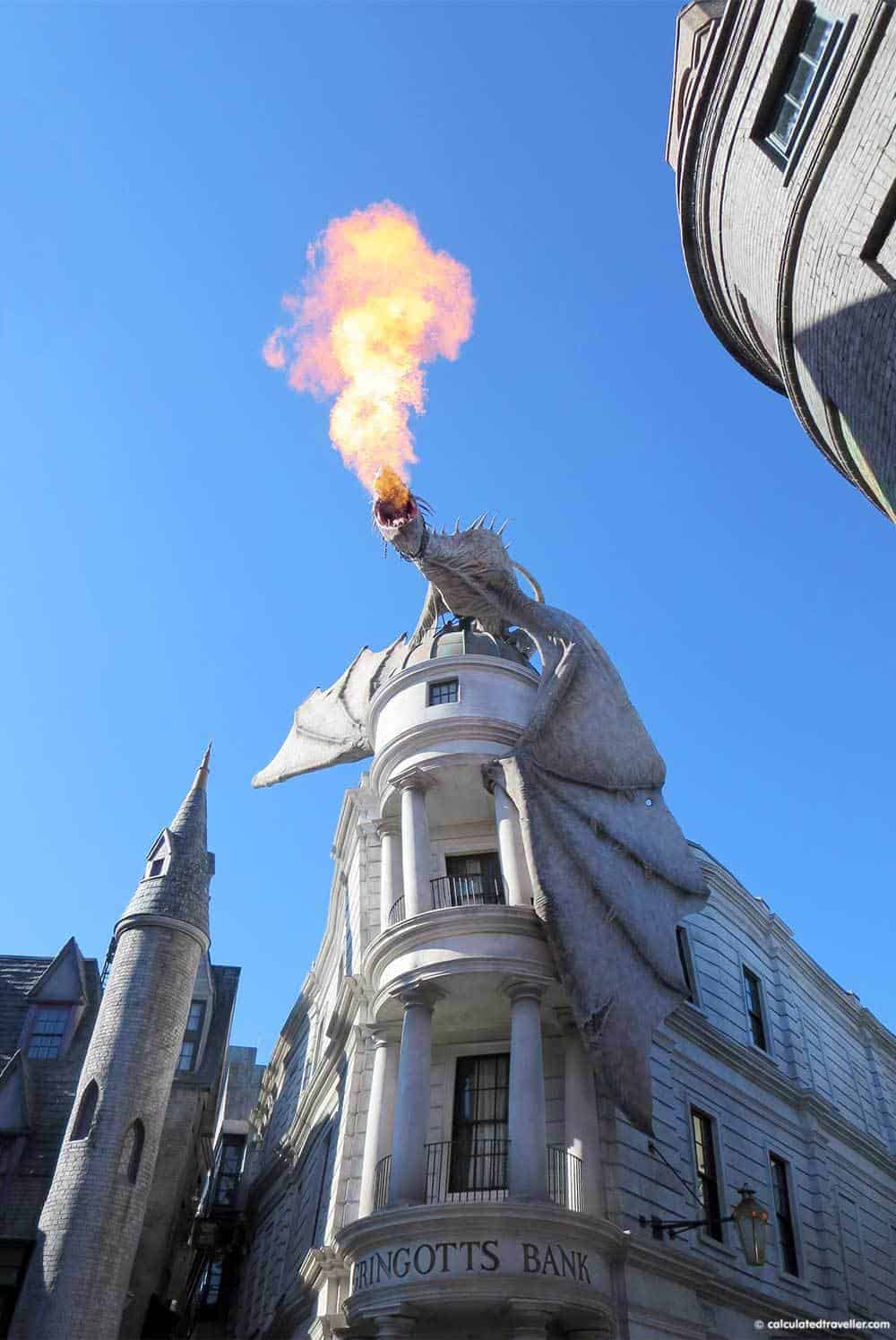 5. Stay in Character
I love that the staff are in full character as you tour the park. Wizards and witches will refer to you with arrogance as Muggles. Although slightly rude (looking at you Knockturn Alley), it adds to a realistic Harry Potter experience. Plus, with so many other park visitors in their own newly purchased school uniforms and cloaks, it helps you identify who works there and who doesn't.
There are even recognizable characters, like Ollivander and Stan Shunpike, who will greet you at the Knight Bus, that you can meet. Also, if you're lucky, you may even get to see the Frog Choir in Hogsmeade put on a memorable performance.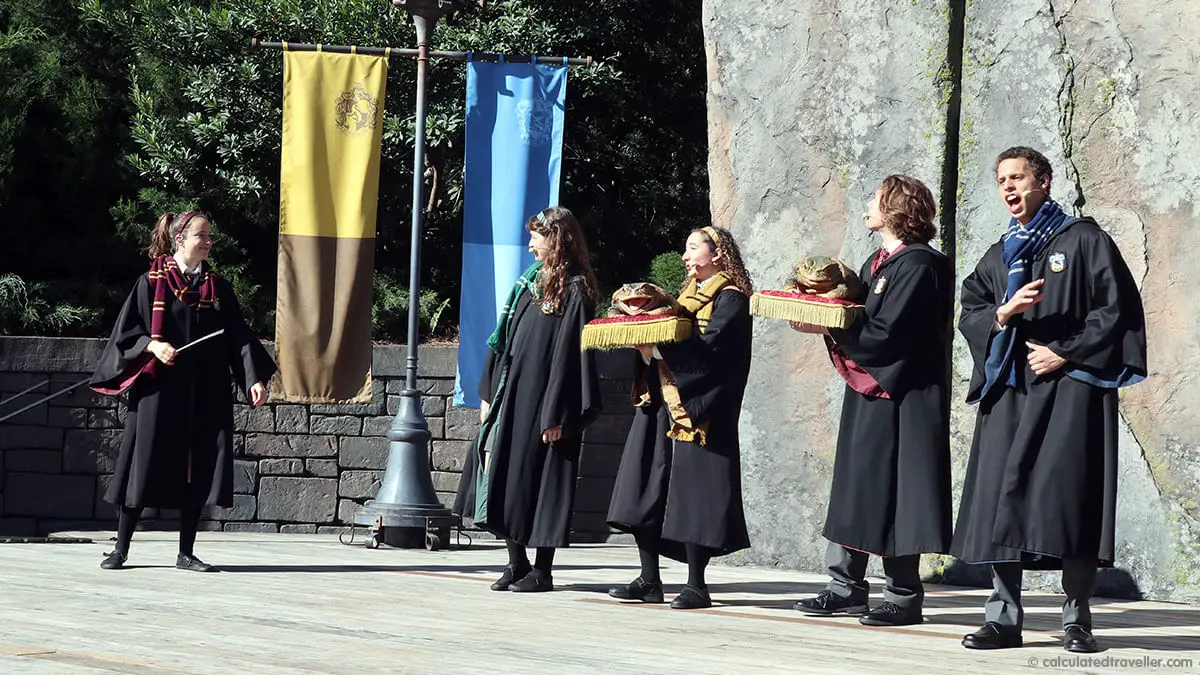 I did find it amusing when we were lost and asked a staff member at Kings Cross Station for directions to Diagon Alley. He claimed (in his best British accent) that he hadn't heard of such a place before. After seeing my expression, he winked, quickly dropped the British accent, and pointed us on our way with an "American" accent.
6. Pack Light
In the past, when we would go to theme parks, we would bring a backpack with snacks and water, etc., but I've come to change my mind on this idea over the years. Sure, it helps keep the budget small, and it's great to be hands-free, but it's also cumbersome in crowds, it gets in the way when you want to go on rides, and it takes time to find an empty locker, stow your belongings, and then retrieve your belongings afterward. Not to worry, though, if you do have baggage with you, Universal Studios makes it easy to store your belongings with free locker stations at every ride.
If you go with the plan of having everything in your pockets – and I mean no purse, Ladies – you'll be able to queue up for rides straight away and save some precious touring time.
7. Covid-19
Universal Studios and both Wizarding World parks are open! Further, all the rides in the Harry Potter worlds are running as well (including the new Hagrid's Magical Creatures Motorbike Adventure). Though, Universal recommends getting their app for updates within the park. Unfortunately, during this time, single rider lines are closed. However, other queues will be socially distanced, and face coverings are required; Universal Studios also offers a Virtual Line for select attractions. Additionally, they are also offering Mobile Food & Drink ordering for select locations. Make sure to check the official Universal Orlando website to keep up with any changes and updates!
---
The Wizarding World of Harry Potter is a fabulous way for kids of all ages to immerse themselves in author J.K. Rowling's books. Imagining oneself living in a magical land is part of what travel (and being a kid) is all about.
Travel assistance was provided by Universal Studios Orlando. All opinions, as always, are our own.
Looking for more to do in Orlando/Kissimmee? Read:
– Soaring at iFly Indoor Skydiving Orlando
– Medieval Times Dinner & Tournament – Orlando, Florida
– Global Resort Homes. Renting a Vacation House in Orlando Florida
– Review: Gaylord Palms Resort and Convention Center Orlando Florida
– 10 Awesome Fun Things to do in Kissimmee Florida