I have a secret: I'm slightly addicted to shopping on Amazon. I have a wishlist that may or may not be too long (spoiler: it's most definitely too long), and I can spend hours browsing the website any day. However, it took me a long time to join Amazon Prime.
I thought its only benefit was free and fast shipping, and I was unsure if that benefit alone was worth it. Little did I know there's a lot more to Amazon Prime Membership than its shipping. The services and benefits offered are extremely useful for both regular life and travel life. 
With Amazon Prime Day 2021 for the USA announced for June 21-22, there will be many exclusive deals on all sorts of items. In the past, there were crazy discounts on travel items, like Eagle Creek packing cubes, AirPods, water filters, Kindle e-readers, and more! 
(Prime Day 2021 in Canada has been postponed due to Covid)
However, as you've probably already guessed, Prime Day is exclusive to Prime members, and you may still be unsure if the membership is worth it. To help, I'll be going through all the Amazon Prime perks I've found as it pertains to a life of travel.
Travelling with Amazon Prime
Free and Fast Shipping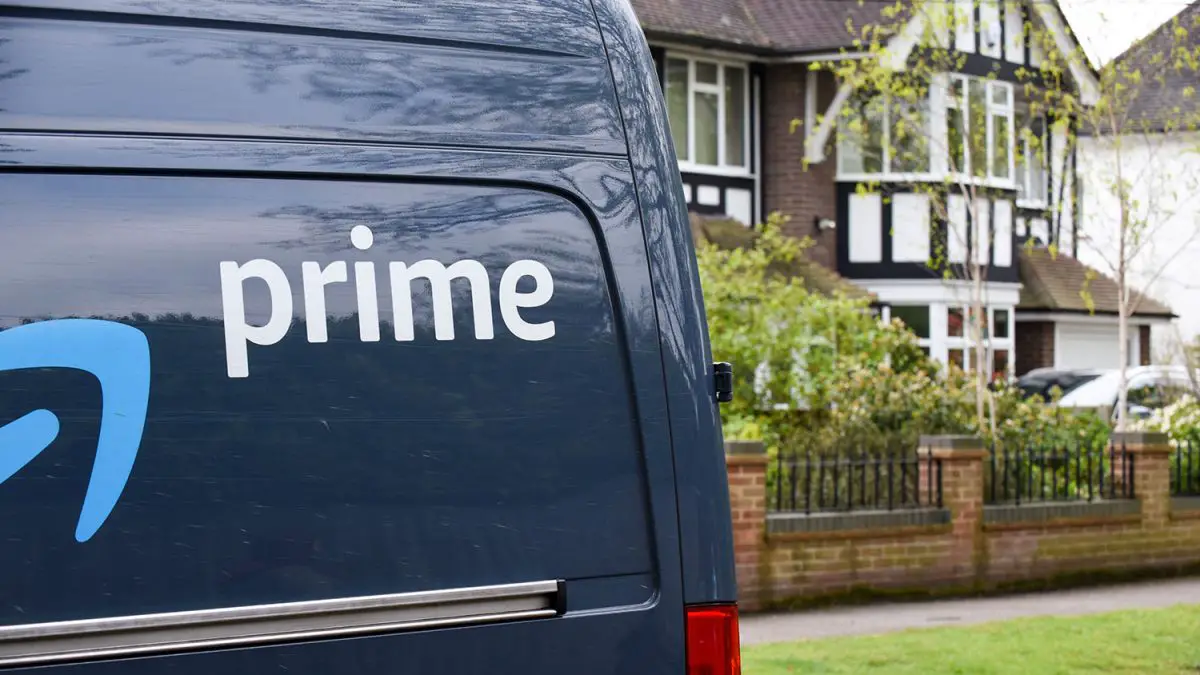 Okay, I had to get the obvious one out of the way. Amazon offers free two-day shipping for all Prime members and even same-day delivery in select postal codes. This quick-shipping is a life-saver before a trip (or even during a trip) if you forgot to buy something but are too busy to go out and get it that day.
Further, Amazon also offers Key by Amazon, where the driver places your package directly inside your garage and you don't have to worry about someone stealing your package off of the front porch! Key by Amazon and their in-garage delivery is also a fabulous idea if you are out of town and you want to take advantage of a Lightning Deal (see below) but won't be home to receive the package.
On the other hand, if you don't need packages right away, you can earn rewards or discounts by choosing No-Rush Shipping. You can even organise your Amazon order, so multiple parcels arrive together on a specific day.
Amazon Prime Exclusive Deals – Lightning Deals
Another benefit of Amazon Prime is the 30-minute early access you get as a Prime member to Lightning Deals. There are only a limited amount of discounts for a certain period with these deals, so those extra 30 minutes are critical for scoring a bargain.
Further, Amazon is launching a new department, Amazon Elements, only available to Prime members in the US, that offers ethically made products.
Additionally, as you shop in-flight as an Amazon Prime member when flying with JetBlue, you can earn three TrueBlue points for every dollar.
Amazon Credit Cards
Amazon also offers an Amazon Rewards Visa Signature card that essentially acts as a cash-back credit card. It offers 3% back on purchases from Whole Foods and Amazon, 2% at restaurants, etc., as well as the ability to redeem points. There are also travel benefits when using the Amazon Prime Rewards Visa abroad. Some of these benefits are no foreign transaction fees outside of the USA, reimbursement for lost luggage, baggage delay insurance, and more. In Canada, there is also a Rewards MasterCard that also offers benefits.
Check out our article: 10 Ways to Pay & Save by using a Credit Card for Travel
Amazon Prime Photos
Amazon Photos offers safe and secure storage for all your photos and videos. Prime members get full-resolution, unlimited photo storage, and free video storage up to 5GB. There is also a Family Vault, where up to 5 members can use Amazon Photos and create photo collections together. This tool is perfect for travelling if you didn't manage to capture a particular image, but someone else did, or if their promise to "send it to you later" is forgotten. (We've all been there). 
Additionally, suppose after your trip, you want to print some of the photos out. In that case, you can do it directly through Amazon, making your life a whole lot easier.
As someone whose years' worth of travel photos got deleted by accident (I'm wincing just thinking about it), trust me, this is worth it.
Amazon Prime Video
Amazon's streaming service is another one of its well-known advantages, and for a good reason. After all, Netflix doesn't have everything, and Amazon Prime Video has tons of shows like 'The Marvelous Mrs Maisel' and 'The Boys', and movies like 'Aliens' and 'Knives Out.' 
Check out our article: Food Travel Movies (and TV Shows) That Inspire Me
Also, Amazon offers offline downloading of their movies and TV shows. Meaning before going on a trip, you can download your favourites to watch on the plane or in the hotel room. No more watching movies and TV shows you may not be able to finish during the flight!
Amazon Prime Reading
I am a pretty big reader, and it can be a pretty expensive (and heavy when travelling) hobby to keep up.
Amazon Reading has to be one of my favourite bonuses of Amazon Prime, as it offers hundreds of novels ranging from all genres to read for free. Usually, they provide the first book in a series for free, while you would have to pay for the next few. But, it's still a great way to discover if you're interested in the series or not or if you want to have a quick and easy read during vacation.
The books are available through Kindle, but even if you don't own a Kindle device, you can download the Kindle app on iOS or Android and read through there. Also, as a Prime member, you get access to Amazon First Reads, where you get one free, early access Kindle book for free each month.
Audible App
Audible, an audiobook subscription, has two types of memberships: 
Audible Plus, which offers unlimited access to streaming from the Plus Catalog
Audible Premium Plus provides the same unlimited access as Audible Plus. Extras include Credits to purchase any title from the Premium section, a 30% discount on anything in the catalog, and access to exclusive sales.
While Audible is an Amazon company, it is not directly associated with an Amazon Prime membership. That's not to say that you don't get some perks because Amazon Prime members get two free titles from the Premium section with a 30-day free trial of Audible Premium Plus. 
Additionally, Audible has more than just audiobooks, offering podcasts and Audible Originals that you can't find anywhere else. Being a reader myself, Audible is one of my favourite subscription services. I find myself listening in the car, while doing housework or any other menial tasks; it's a great way to read when you can't actually read. Of course, listening to audiobooks during a road trip is an essential of mine, and something I've been doing since I was a child—it makes the time fly, whether I'm listening to old favourites or new releases. 
Prime Gaming and Twitch Prime
Yes, Amazon also offers a gaming channel subscription to Prime members!
Prime Gaming allows access to exclusive gaming content each month, free games, in-game additions, as well as a free subscription to streaming service Twitch. If travelling for more extended periods, in an RV, or going to a cottage, bringing your gaming console along with this free subscription can provide another source of entertainment when it's pouring rain outside.
Amazon Music Prime
I was shocked when I discovered that Amazon had a music streaming service available with Amazon Prime! There are thousands of songs and playlists available with ad-free streaming, as well as personalised stations just for you. Also, if you already have a music streaming service, Amazon has pointed out some tools to help shift your music. Further, Prime members can discount Amazon Music Unlimited if they want to upgrade their listening experience.
Pro Travel Tip: One of my favourite things to do is make a playlist before and during a trip. This way, I am reminded of the beautiful memories and that on-vacation feeling whenever I listen to the playlist afterwards.
Amazon Fresh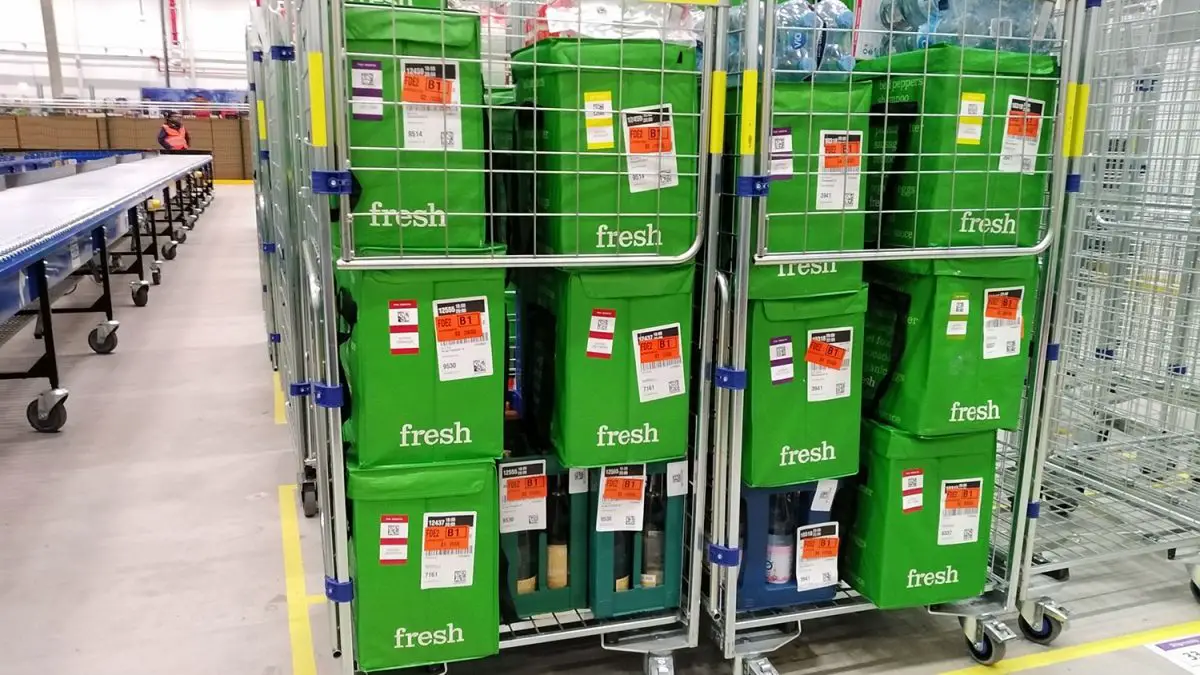 As mentioned in this article, shopping for groceries and cooking when you get home after a trip can be a hassle. With Amazon Fresh, free for Prime members, you can order your groceries through Whole Foods Market or Amazon Fresh and have them delivered right to your door! No more having to go out grocery shopping as soon as you get home; instead, it will be ready when you arrive.
Family or Student Discounts on Prime Membership
Suppose you're a student or a part of a family and still unsure about Prime Membership. In that case, there are discounts and bonuses available to you!
Using Amazon Household, you can add your family members to your household, so they also get the benefits of your Amazon Prime membership. Or, if you're a student like me, Amazon offers a discounted price for Prime as well as a six-month free trial. 
---
As you can tell, I'm a big fan of Amazon Prime and I hope that this article helped illustrate all the Amazon Prime perks I've discovered and have introduced into my life of travel.
Best perk of all is that they offer a 30-day Free Trial so that you can try it out for yourself!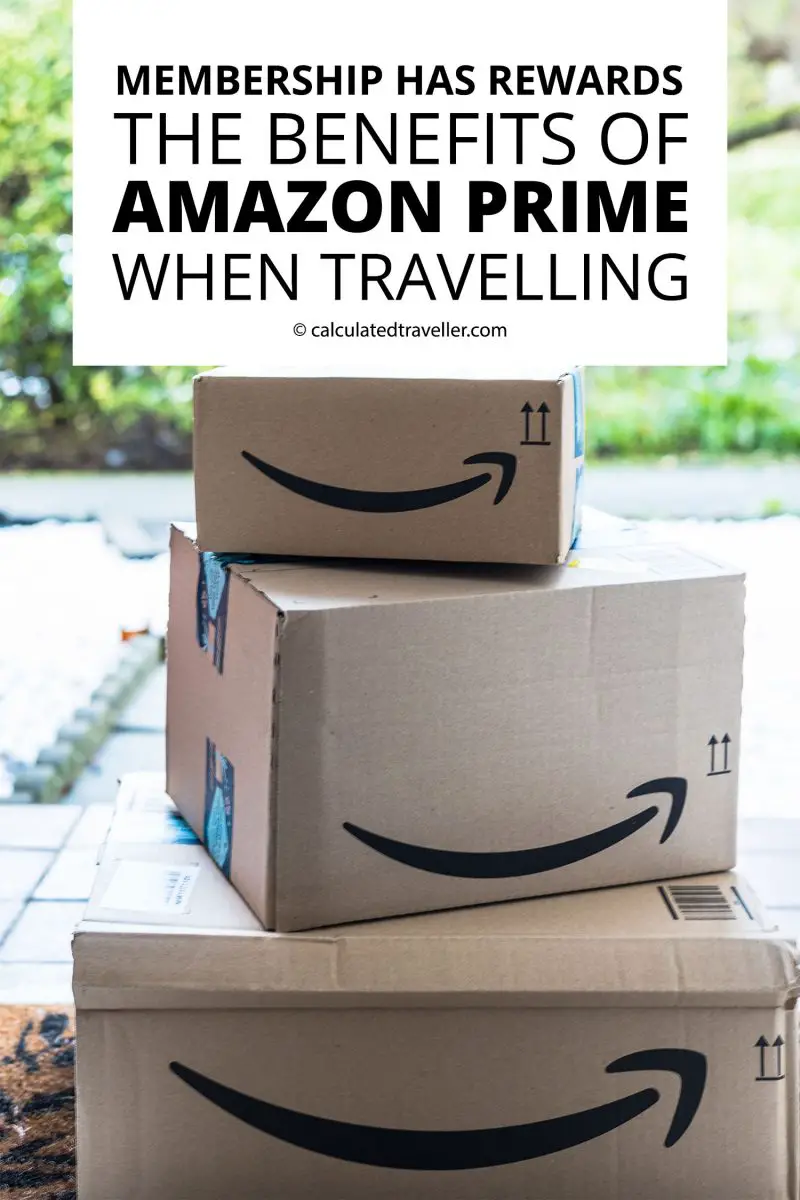 Can you think of any other travel tips and bonus benefits of Amazon Prime when travelling?