We've written about saving money to realize your travel goals before and know that travelling can be expensive. There are plane tickets, hotel bookings, excursions, and car rentals – it all adds up and sometimes it seems like it takes forever to save up your loose change for that dream vacation!
Stressing yourself out to scrimp and save is not the way to go. You need to work smarter not harder to meet that goal. You want it to be painless, or you won't stick to your budget, and you'll give up.
Once you save up enough for that trip and are on the road, it can be stressful if you are always worried about that large stack of bills in your money belt or unusual looking foreign currency. It's time-consuming searching for a good rate on money exchanges, searching for an ATM that won't charge you crazy admin fees or places that will even accept a traveller's cheque.
The solution?
Use your credit card for travel and carry minimal cash for peace of mind and a worry free / stress-free time both at home before you go and during your trip.
10 ways to pay and save by using a credit card for travel
1. Use your credit card statement to track spending and to create a budget
It may seem counterproductive because you would use a credit card to buy a trip not save for a trip but using a credit card is a great tool for budgeting and saving.
Instead of using cash, use your credit card to buy every single thing you would regularly buy for the entire month. When your bill arrives, you can quickly and easily view the itemised statement and use that information to track spending and identify what you didn't need and could cut out next month.
I know people who use complex spreadsheets to track their spending, but why go to all that extra work? By using this method, the credit card company will do all that work for you.
You can also check your statement online at weekly intervals to see if you are on track or if you are going over budget.
Tip: using different coloured highlighters colour code each item on the statement, (i.e, pink = unnecessary splurge, green = necessary spend, etc)
Read: Manage Your Wealth on Vacation with these 5 Essential Apps
2. Charge everything on your credit card – and I do mean everything.
Not only do you need to do this to track your spending for your budget as I already mentioned but the sheer act of taking out your credit card makes you think about the purchase. Are you going to use that credit card to buy that pack of gum? Do you need that pack of gum? Can you do without that pack of gum if it means you could put that money towards your plane ticket? You get the picture – oh, and if you do need to buy that pack of gum – use your credit card (and next time cut out the garlic)!
3. Capitalise on reward points because we all love the word "free".
Using a credit card that gives you award points with each purchase means that the more you charge, the more points you earn, the faster you'll be able to earn enough for a free trip, and we all love free right? So charge your groceries, gas, clothes, movie tickets, coffee. You name it – charge it.
4. Don't split your credit cards. Combine them.
Have a spouse? Get a spousal card so that both of you can accumulate your award points into one single account. Plus, it's better to track your expenses in one combined budget, and it will be easier if all your purchases are in one single statement.
5. Save by not having to pay extra for that extended warranty.
Shopping for electronics? Think twice when the sales person offers you the extended warranty for an extra $35. Credit cards often offer extended warranties as part of their benefits. A MasterCard, for example, doubles the original manufacturers or store brand warranty for up to one year when you pay with your eligible MasterCard card. So, there is no need to pay extra for the extended warranty on that new tv, and you can save that money for lunch in Paris instead.
6. Hate it when you buy something and then discover a week later that it's on sale?
If you paid for your purchase with your credit card, you often get price protection. If the price drops within a certain period, you can ask for a reimbursement for the price difference.
Along with price protection, some cards such as MasterCard offer purchase assurance that will cover damaged or stolen goods as well as satisfaction guarantee, if you decide you don't like something, and a store won't let you return it.
7. Have you ever wanted to return something back to a store but you can't find the receipt?
Don't get stuck with an item you don't want or need just because you threw out the receipt. Take your credit card statement to the store and show them the date, amount and transaction number and see if they can use that information to verify your purchase or find your transaction in their records and refund you the money.
8. Double dip on rewards by using loyalty programs plus your credit card.
Choose to shop at grocery stores, drug stores, coffee shops, gas stations and clothing stores that have loyalty programs. Every time you make a purchase, you can get points towards free store product, and if you pay with your credit card, you'll earn rewards there too. It's a win-win situation.
9. After you've saved enough money, use your credit card to pay for your trip, and save yet again.
You are already paying for everything in your day-to-day life on your credit card, keep that momentum going and book everything that you can for your trip on your credit card too. Big-ticket items like transportation and hotels come instantly to mind but why not book your excursions, attractions, and admissions on your credit card and get it all done and out-of-the-way before you leave. I did this on a trip to Washington DC, and I was able to skip the ticket-buying line and just walk right in using the vouchers I had already printed online.
Not only will these purchases give you award points towards your NEXT trip, but by using your credit card, you'll be provided with benefits too. Perks such as baggage delay insurance, car rental damage waiver insurance, hotel/motel burglary insurance, lost or damaged luggage insurance, travel medical insurance, travel accident insurance, trip cancellation insurance and even legal referral service all at no extra cost.
Another bonus is that typically you would book a trip months before your actual travel date. By paying for the trip upfront say for example in June, by the time December comes around, and you start packing your bathing suit, you would have already spent five months saving up another chunk of money to spend on souvenirs and drinks on the beach!
10. Once you are on that dream trip, stay stress-free.
Don't get stressed out worrying about carrying lots of cash or debit cards with you while you are travelling. By using a credit card for travel instead, you'll have less to worry about knowing that it's safe, it's secure and a credit card such as MasterCard is accepted in more places than any other credit card worldwide. You won't have to worry if you lose your card because you can quickly get a replacement card, get an emergency cash advance and you won't have to worry about any fraudulent purchases that might occur. If you followed step number 9, you've already paid for everything, and all you need now is to enjoy yourself and have a great time!
Want some more tips using your credit card for travel?
Check out this video that I had the honour of participating in with Nadia of childmode.com and Maria of amotherworld.com with more tips on how and why you should use your credit card when travelling.
Visit the Newsroom on the MasterCard Canada website for more information about how you can travel the world with peace of mind.
Note: These methods only work if you pay off the balance in full each month! Also, I highly recommend that you read all the fine print and do your research to find which credit card has the most benefits to suit your lifestyle and needs.
This article was created in partnership with MasterCard Canada. The opinions expressed, positive and/or negative, are entirely that of the author and are not a reflection of the compensation received.
How do you travel with your credit card for peace of mind?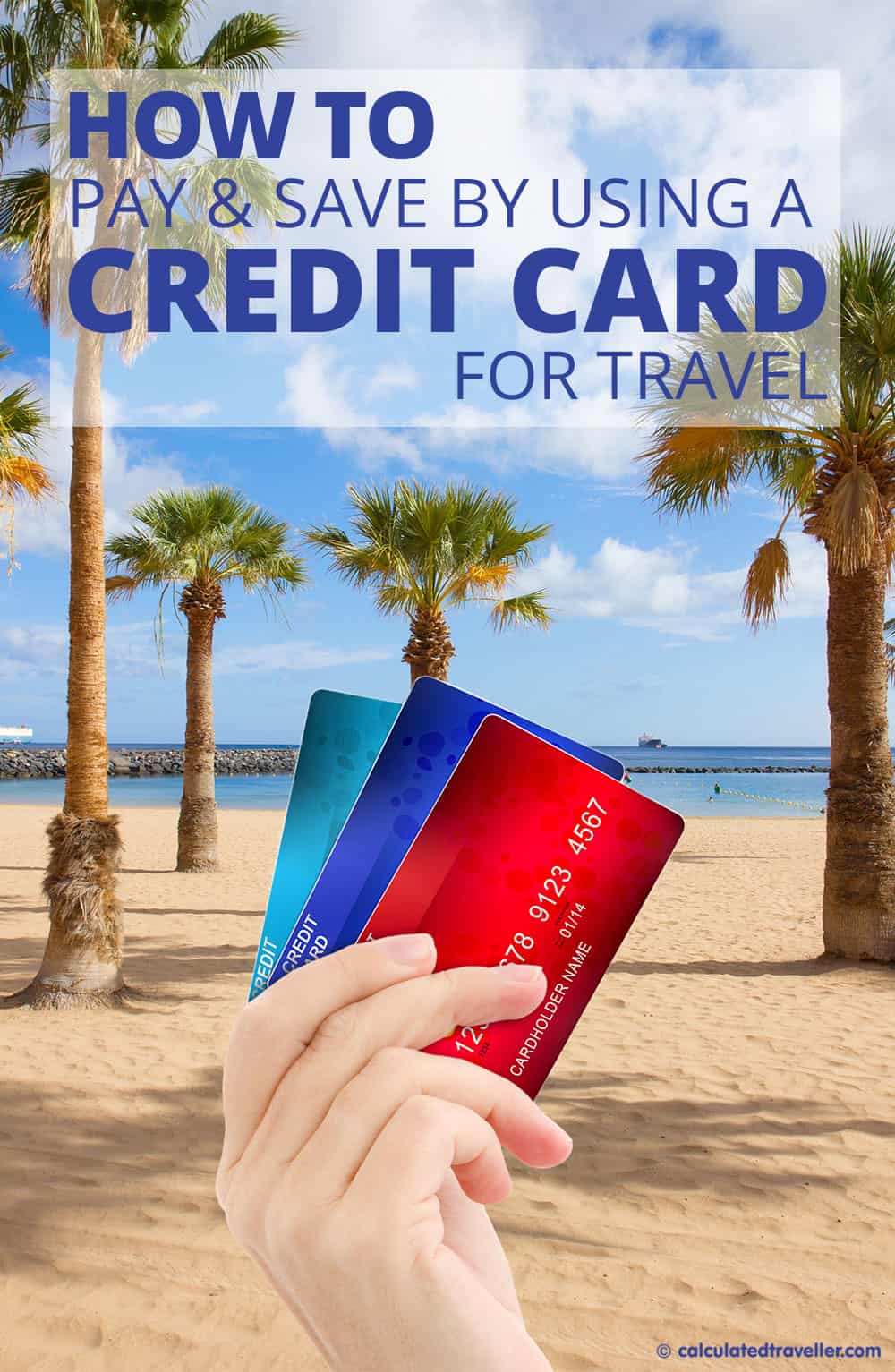 Have you got any other tips on how you pay and save with your credit card?