Welcome to Calculated Traveller!
A Canadian-based travel magazine with informative travel advice, helpful tips, honest reviews, and travel inspiration for destinations throughout the world. Sharing photos and memories of our adventures from both near and far; we focus on budget planning/preparation for all types of travellers across a wide range of travel experiences.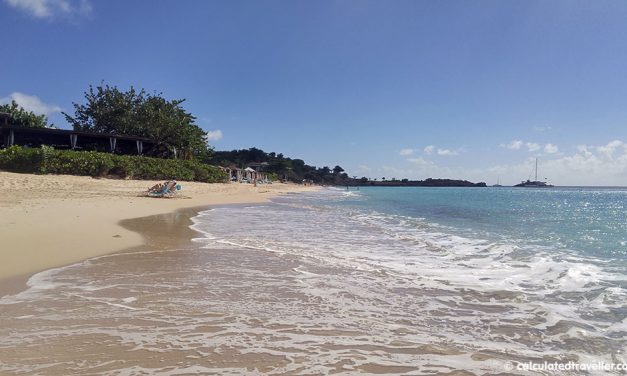 Soft sand, low surf, and sunshine. That's what makes Turners Beach in Antigua so special. It's quiet and not crowded even when there are multiple cruise ships in Port St. John Antigua.
Read More
Unspoiled, laid back, and no frills; Shipwreck Beach in St. Kitts offers the total Gilligan's Island experience with rustic charm. We spent the day enjoying the black sand and sunshine on her shores on a recent cruise holiday through the Caribbean and had a fabulously relaxing time.