Welcome to Calculated Traveller!
Travel Well. Spend Wisely. Go Smarter.
An online travel magazine with informative travel advice, helpful tips, honest reviews, and travel inspiration for destinations throughout the world. Sharing photos and memories of our adventures from both near and far; we focus on budget planning/preparation for value-conscious travellers across a wide range of travel experiences.
The island of Singapore may not be at the top of your mind when you are planning a family-friendly fun vacation spot, but read on to see why you should add this multicultural global city to your wish list!
Read More
On the very top of my bucket list is Kakslauttanen, Finland where you can sleep in a glass igloo. If you can't see the Aurora Borealis first hand, the next best thing is to enjoy things that are reminiscent of them at home such as a cocktail made from this bottle of Crystal Head Aurora Vodka.
Subscribe Today
Featured Adventure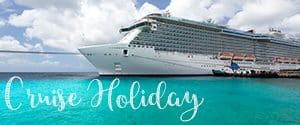 Join 22k+ Followers
Archives
As Seen On…