Hello and welcome to Calculated Traveller!
Travel Well. Spend Wisely. Go Smarter.
CalculatedTraveller.com launched in February 2013 as an online magazine with informative travel advice, helpful tips, honest reviews, and travel inspiration for destinations throughout the world.
As we share photos and stories of our adventures both near and far, we strive to deliver budget planning, preparation tips, reviews, and honest advice in each article. No matter your budget or destination, we are here to be a trusted source for all types of travellers.
According to Webster's Dictionary:
Calculated (adjective) = carefully thought out in advance, undertaken after careful estimation of the likely outcome, made or planned to accomplish a certain purpose
Our desire is to share stories, photos, and memories that will inspire you to take your own adventures!
It's our mission to provide you with tried and tested tips, budget breakdowns, and planning suggestions to get you where you want to be.
Helping you get the most "bang for your buck" without wasting time or running into any complications is our core goal for YOU, our readers.
We aim to deliver.
We plan, we test, we research, and we share everything with absolute honesty.


---
The Calculated Traveller Team
What makes us experts?
We're not experts. We're just people who love to travel, take photographs, and write about our journeys around the world.
To our advantage, we have the habit of overthinking everything.
And this means you won't have to!
We hate surprises like going over budget, or missing connections…so we are always prepared!
With varied experiences, ages, backgrounds, and lifestyles, our writers can share the highlights that each location, experience, or product has to offer.
Calculated Traveller has sailed on over 40 cruises.
We've travelled throughout North America, the Caribbean, Europe, and Asia by plane, train, and automobile.
We've walked, hiked, sailed, and even jumped out of planes.
And we do it all for our passion – to experience life to the fullest and bring our experiences forward to other like-minded travellers.
Let us share our passion with you!
---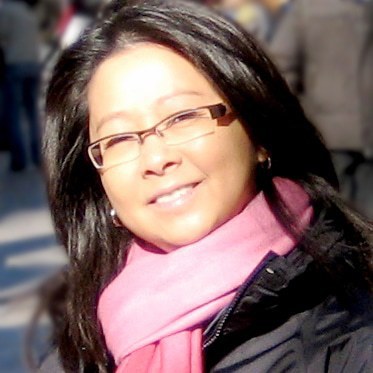 Mary Chong
Editor-in-Chief / Lead Writer / World Cruiser
Mary Chong is an award-winning travel writer, social media influencer, professional graphic designer and founder of Calculated Traveller Magazine based in Toronto, Canada.
As a Type A personality, Mary prides herself on being prepared for any situation while still managing to travel with only a carry-on, no matter her destination.
Mary is an active member of The Society of American Travel Writers, The International Travel Writers Alliance, and Toronto Travel Massive.
---
Ray Chong
Contributor / Logistics
Ray Chong is a retired health care professional with the local municipal government based in Toronto, Canada.
Ray is an avid nature lover and outdoorsman. Gifted with a knack for the logistics of trip planning, Ray works out the details of each excursion and is always ready with an alternate plan should something go awry.
Ray has been known to work through a trip's budget for days until it's to his liking, and friends and family often call asking for savvy assistance in finding a "Ray Deal".
His passion for a great cruise sale has prompted this contributor to share his favourite fare finds under the moniker "Ramon de la Cruise".
Ray is a member of Toronto Travel Massive.
---
Sophia Ahola
Editorial Assistant
Sophia Ahola is an English student at the University of British Columbia in Vancouver, Canada and is pursuing a career in publishing. An obsessive reader, Sophia is captivated by places that look like they've come straight out of a storybook. Since she was a child, she has had a knack for relating any place she visits to a scene in the Harry Potter series. An explorer at heart, she has a genuine love for road trips and enjoys discovering hidden treasures and unique finds on every journey.
---
Other Contributors
(Alphabetical Order)
Jennifer Carl caught her wanderlust as a child from her grandparents, who were world travellers well into their retirement. She remembered getting postcards from them from far off places and couldn't wait to head out on her own adventures, although she ended up being more a road trip gal herself. Now her family enjoys packing up their RV and exploring campgrounds and destinations in the eastern US and this summer she will be taking her nine-year-old on an epic cross-country train trip. When not travelling or being a lacrosse mom, her day job is helping online entrepreneurs rock their businesses with digital marketing and virtual assistance services. Jen's home base is in the Lehigh Valley, PA outside of her favourite city, Philadelphia.
View all articles by Jennifer.
Jacqui Gibson is a Kiwi freelance travel writer and blog director for US-based FWT Magazine, the flagship digital publication of the International Food, Wine and Travel Writers' Association. She started out as a newspaper journalist before setting up as a freelancer in New Zealand's capital city of Wellington. Today she is a guest blogger for Flight Network Canada, Flight Centre New Zealand and Epicure & Culture and has written travel features for Food, Wine and Travel (FWT), NZ Bride & Groom, Let's Travel and Heritage New Zealand magazines.
View all articles by Jacqui.
Kim Humphreys, Toronto, Ontario, Canada-based travel writer/adventure seeker (Adventure Girl) who enjoys variety in her vacations. She seeks out adrenaline-filled adventures such as skydiving, mud sliding, jeep adventures, swimming with stingrays, river tubing and zip-lining. On the other hand, she also enjoys the contrast of a calm, family-oriented vacation by the ocean. She sees vacations and travelling as a chance for a new opportunity and making memories that she and her family will never forget.
View all articles by Kim.
Sidharth Krishna writes as a former intern at Calculated Traveller. An aficionado of travel and nature, Sidharth revels in manifesting his escapades in his articles. Growing up as a precocious child in Dubai, he'd constantly pester his parents to take him sightseeing. Be it arduous road trips or a quick stop at the beach, Sidharth cherishes every moment of whatever journey he'd embark on. If you ask him what his prized possessions are, he'll most certainly mention his camera as seen by his Instagram profile. When not on the road, he spends his time reading, working on his blog and listening to music. As of now, he finds himself in the automotive capital of Canada, Windsor, Ontario as he educates himself on the finesses of the journalistic discipline.
View all articles by Sidharth.
Lea Kuliczkowski is a graduate of the RTA School of Media at Ryerson University in Toronto, Ontario Canada and is pursuing a career in television and video production. Her hobbies include figure skating and travelling. Lea believes her curiosity about new cultures comes from her mixed background of Chinese, Italian, and Polish. She loves new adventures whether it's living on a different continent or checking out the local eats in her hometown of Toronto. Travel has led Lea to many beautiful countries and is always dreaming of her next destination. Most importantly, she is very excited to share her anecdotes and journeys right here on Calculated Traveller!
View all articles by Lea.
Jamie Kwan is a Toronto-based designer, with backgrounds in both architecture and digital media. He is a serial doodler, excessive post-it note user, and loves to write, photograph and sketch about culture and cities. While not a thrill-seeker, he will go out of his way to find the most hidden architectural gems in any place he visits. He has a true love for museums, having spent much of his early days working with children and wrangling dinosaurs at the Royal Ontario Museum. You can find more of his love for design at jamiekwan.com. Since 2013, he has been on the most epic of journeys to find the best grilled cheese sandwich ever.
View all articles by Jamie.
Cherri Megasko has always been a little unpredictable, walking that fine line between conformance and rebellion. But it wasn't until she started travelling in earnest that she found her true zen. She surrendered her corporate badge, renewed her passport and braced herself for a whole new life of excitement and adventure. Snorkelling locales and the developing world are her favourite destinations, but she'll gladly go wherever the opportunities are most curious.
View all articles by Cherri.
Michael Soncina is a sustainable tourism enthusiast based in Winnipeg, Manitoba. He has lived in Singapore and spent time WWOOFing and working with youth groups as a volunteer throughout Japan. His love for adventure took him to Central Asia, where through a series of memorable experiences, fell in love with the region.
With over 10 years working in the tourism industry under his belt, Michael spent the last six years working as a tour director for the luxury tour company, Tauck. He has had the privilege of leading countless tours throughout Europe and Japan.
His next project is his own travel and tour company, Soncina Travel and Events, based in Winnipeg. A key feature of Michael's tours is the personal touch he imprints on each tour, while he helps with trip planning for those who are visiting the province.
View all articles by Michael.
Heather Stuart is a freelance writer and editor (HH Communications Services) living in Waterdown, ON. When not writing, she can be found running, cycling, travelling, and enjoying the outdoors with her husband, dog, and son.
View all articles by Heather.
Ravishan Wijemanne writes as an intern at Calculated Traveller. A restless traveller, looking for untold stories through untrodden paths, Ravi studies journalism at St. Clair College, Windsor, Ontario, Canada. He loves to be around people who talk their hearts out, and to be the side-kick their adventures deserve. As a writer, it is his mission to help travellers hear the music of windy plains and roaring rivers.
View all articles by Ravishan
Martin Wigginton, Travel Photography Expert (Tech Guru) has seen as many movies on airplanes as he has in theatres. While not particularly a morning person he has been known to get up before the sun to get the right shot at the right time and has apps on his iPad and phone to help him choose when and where to bring his many cameras. When the shot is taken, he is inclined to share it immediately on the web. He loves the idea of people all over the world being able to see what HE sees at virtually the same time.
View all articles by Martin.
---
Awards and Recognition
Calculated Traveller has won several national and international awards.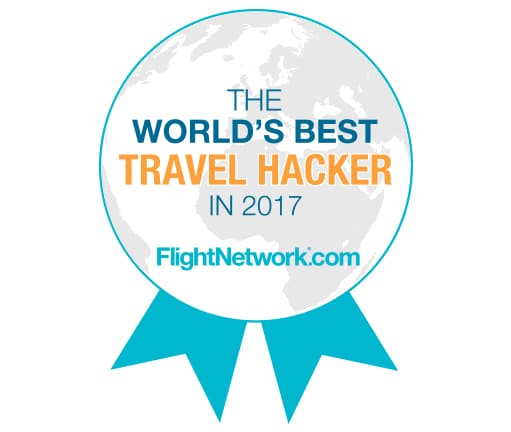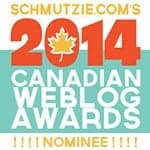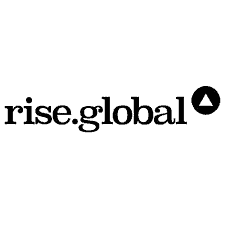 ---
This site is protected by reCAPTCHA and the Google Privacy Policy and Terms of Service apply.