Lisbon is a beautiful Portuguese city and one of my favourite cities to travel to in Europe. With its steep hills, sunshine yellow trams and delicious Pastel de Nata, Lisbon will charm and delight. So, here's how to spend the perfect long weekend in Lisbon, although I can almost guarantee that as soon as you've left, you'll want to go back! 
I hope you find this weekend in Lisbon itinerary helpful.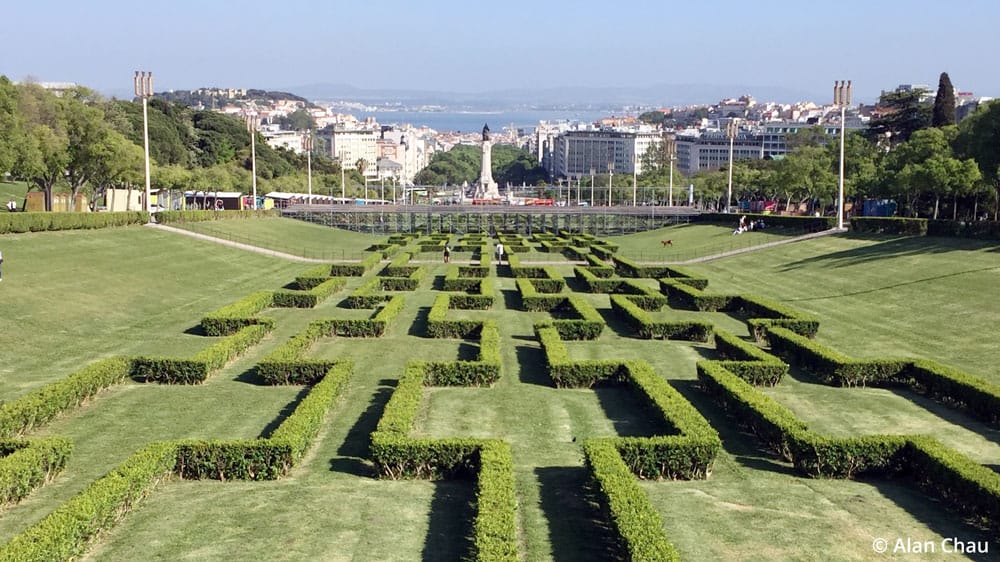 Where to stay in Lisbon
If you're only in Lisbon for a long weekend, then really you want to make sure you're as centrally located as possible, so you can spend less time getting the places and more time exploring them! I, therefore, recommend staying in the Eastern region of the city.
The Alfama District, aside from being beautiful, is a fabulous place to stay; likewise, the Baixa area and the central Bairro Alto neighbourhood are more great options. For either of these places, you'll also find yourself within easy reach of public transport and walking distance to plenty of Lisbon's gems.
Getting Around Lisbon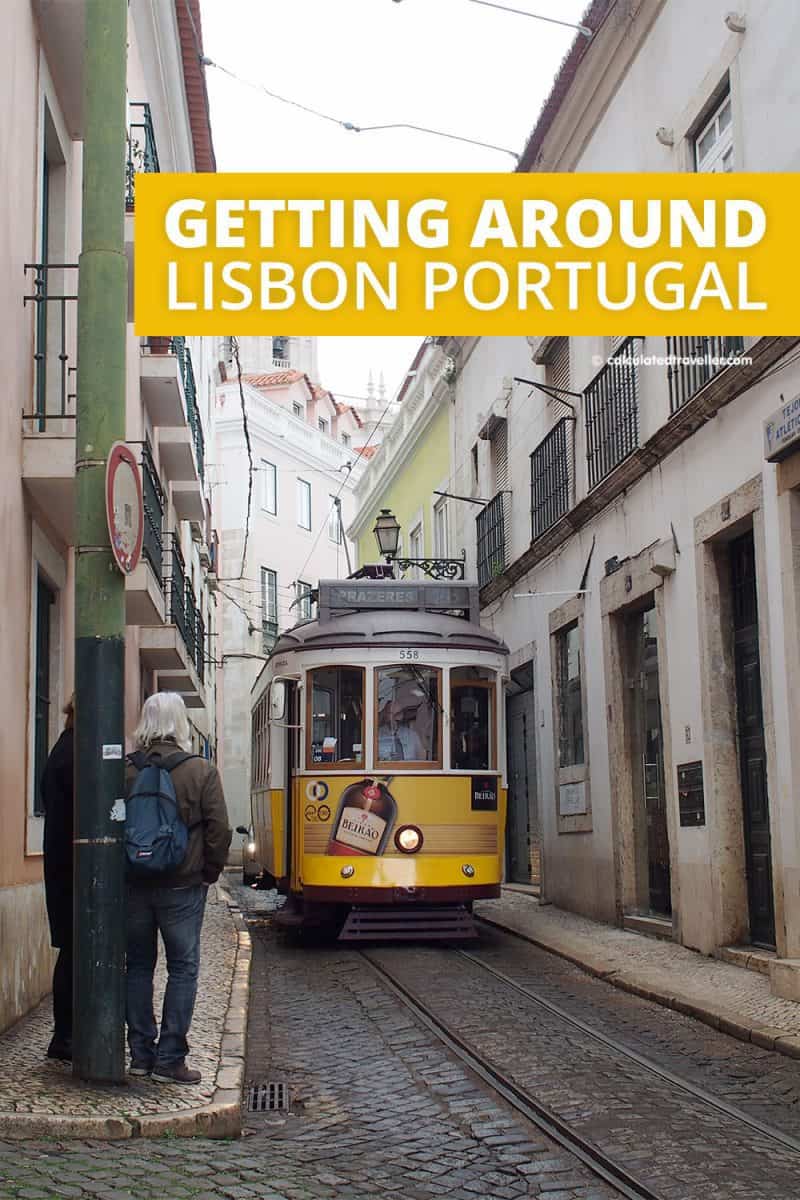 My usual advice when visiting cities, especially capital cities, is to get around on foot. It's easier cheaper, and you might end up finding a gorgeous restaurant or café down a side street that you wouldn't have otherwise seen if you were underground on the Metro. However, considering Lisbon's hilly nature, you may not want to walk everywhere and, if you do, you'll likely get rather tired! Don't worry, though, because Lisbon's public transport system is not only excellent but super cheap as well!
Trams are more or less everywhere, and one ride will cost you just €3. Admittedly this isn't the cheapest way to travel around the city, but it is the most scenic.
Touring the city on Lisbon's famous yellow Tram 28 is recommended by a lot of Lisbon city guides, but I don't think it's the best idea. Tram 28 is usually overcrowded, uncomfortable and a hot spot for pickpockets, so you'll need to be extra vigilant. Plus, a lot of locals use this tram to get around and to crowd their commute with tourists purely looking for a nice view is probably pretty annoying! So, I suggest avoiding Tram 28, unless it's early in the morning or later in the evening when the work rush is over.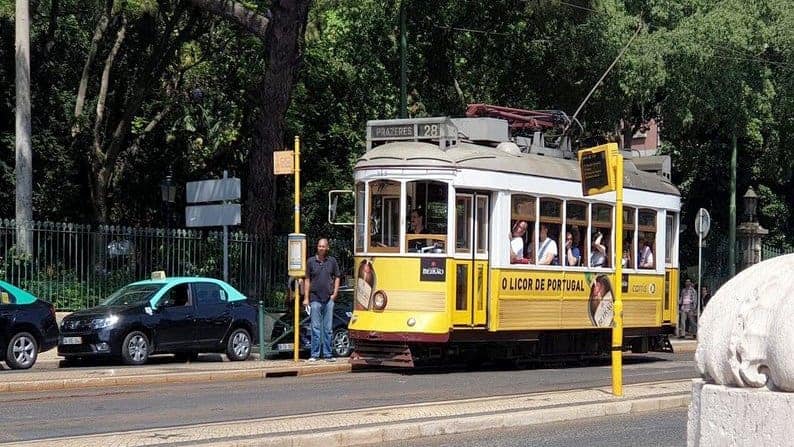 Instead of trams, buses are a great way to get around Lisbon. They are much less crowded than trams; they have more space and are consequently much more comfortable (and you'll likely get a seat!). You could also take the Metro, which also connects most of the city. Buses are about €1.80 per ride, and the Metro will set you back about €1.50 each time. However, if you're spending a weekend in Lisbon, you might want to consider purchasing the Lisboa Card. This handy little card will give you discounts on food and drink, free entry to a lot of Lisbon's top attractions and unlimited public transport! The card is just €42 for three days, so it's well worth buying.
The Best Things to Do on a Long Weekend in Lisbon
Climb the Torre de Belem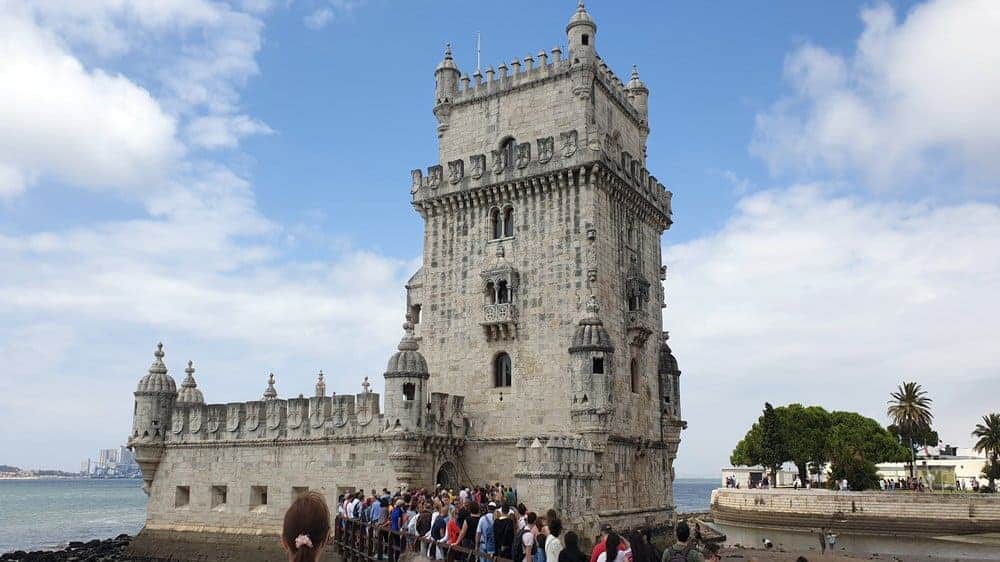 A UNESCO World Heritage Site and possibly one of the most photographed landmarks in Lisbon, and in Portugal, the Torre de Belem has stood proud on Lisbon's harbour for thousands of years. Initially used as a watchtower to protect the harbour, the striking gothic architecture has fascinated tourists and locals for centuries and probably will for centuries to come!
You can explore the inside of the tower for €6, see the cannons they used for defence, and climb to the battlements for great views of the Abril Bridge and across the Tagus River estuary. However, be warned, the queues to get into the Torre de Belem can be pretty lengthy – however, if you did buy the Lisboa Card, then you'll have priority access, so won't have to wait quite as long! To the right of the tower, there's also a pretty little beach, which is perfect for paddling, especially on a hot day! 
Padrao dos Descobrimentos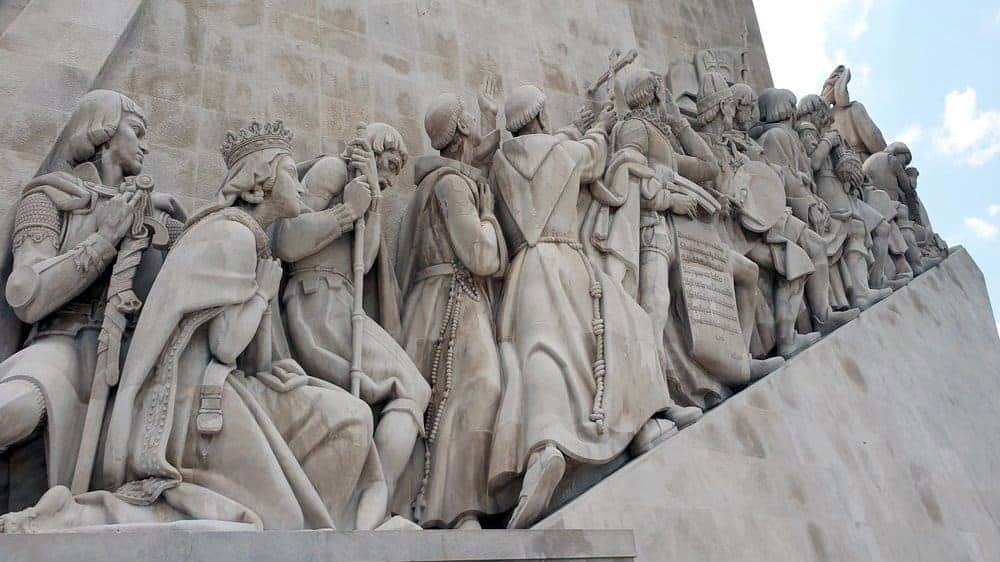 Just down the road from the Torre de Belem, the Padrao dos Descobrimentos is another of Lisbon's iconic symbols. Built-in 1960, the monument serves as a reminder of Portugal's fascinating Age of Exploration during the 15th and 16th centuries. Their time exploring the world shaped a lot of how our lives are today, and they were the first to sail around Africa completely!  
Theis discoveries are also why so much of the world speaks Portuguese as at one point they had colonised a lot of India, Malaysia, and Brazil. The Padrao dos Descobrimentos translates as 'Monument of Discoveries' and stands as a proud reminder of just how much of the world Portugal put on the map.
Jerónimos Monastery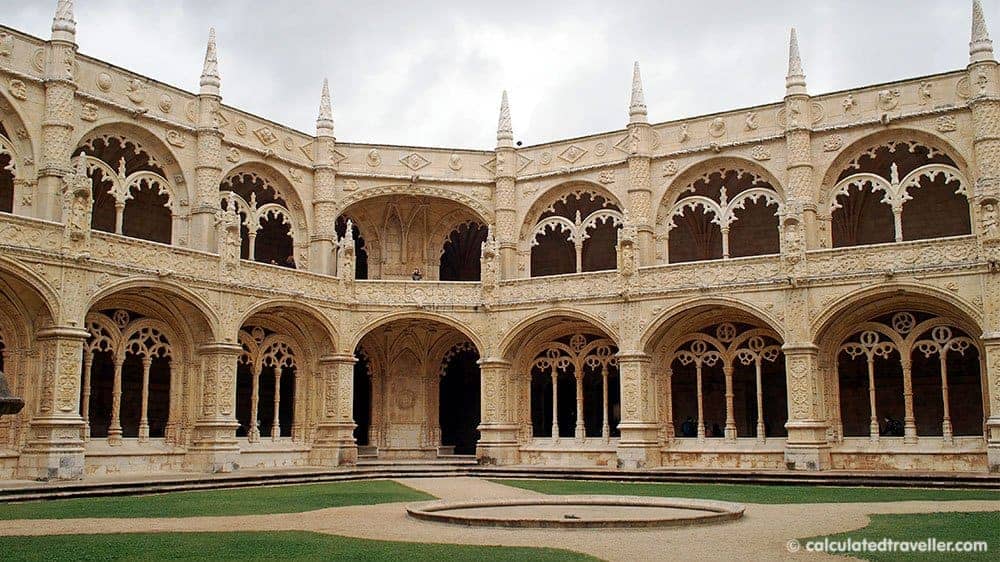 Another perfect example of exquisite gothic architecture, the Jeronimos Monastery is a must-visit during your weekend in Lisbon. Also located in the Belem neighbourhood and walking distance from the Padrao dos Descobrimentos, the monastery is simply stunning. One of the most excellent examples of the 'Manueline style' architecture which was brought about by Portugal's King Manuel, the monastery combines late gothic, Italian and a few of his other favourite styles. It's also lucky to still be standing as it's the only building of its kind that survived the 1755 earthquake that shook Lisbon.
Tomb of Vasco da Gama and the main chapel are free to enter; however, if you want to visit the inside of the monastery, you'll have to pay a €7 entrance fee.
St George's Castle – Sao Jorge Castle
If you love exploring medieval history, then you'll love Sao Jorge Castle. Perched high on a hill in the Alfama District, it's one of Lisbon's most popular attractions. It costs €11 to enter, and I suggest going in the morning. To avoid spending a lot of your weekend in Lisbon waiting in queues, start your day as early as possible!
The castle was built by the Romans over two centuries ago. Today you can get some truly amazing views over the city (see top feature photo) by exploring the turrets and walking the ancient castle walls. There are also quite a few peacocks living in the castle which can undoubtedly make for an interesting surprise!
After your visit, take a 15-minute walk around the corner to Miradouro da Graça. This terrace is one of my favourite spots in Lisbon and the best place for views. It also has some delightful little cafes, so it's the perfect spot to talk a break, grab some lunch and a delicious Portuguese coffee and admire the stunning view.
Alfama District
Alfama is possibly the most famous area of the city, and an absolute must-do when spending a long weekend in Lisbon. Alfama is the traditional famous Old Town. It's the oldest part of Lisbon and is also lucky not to have been destroyed by the 1755 earthquake. It used to be the entire city of Lisbon before the area expanded out into what it is today.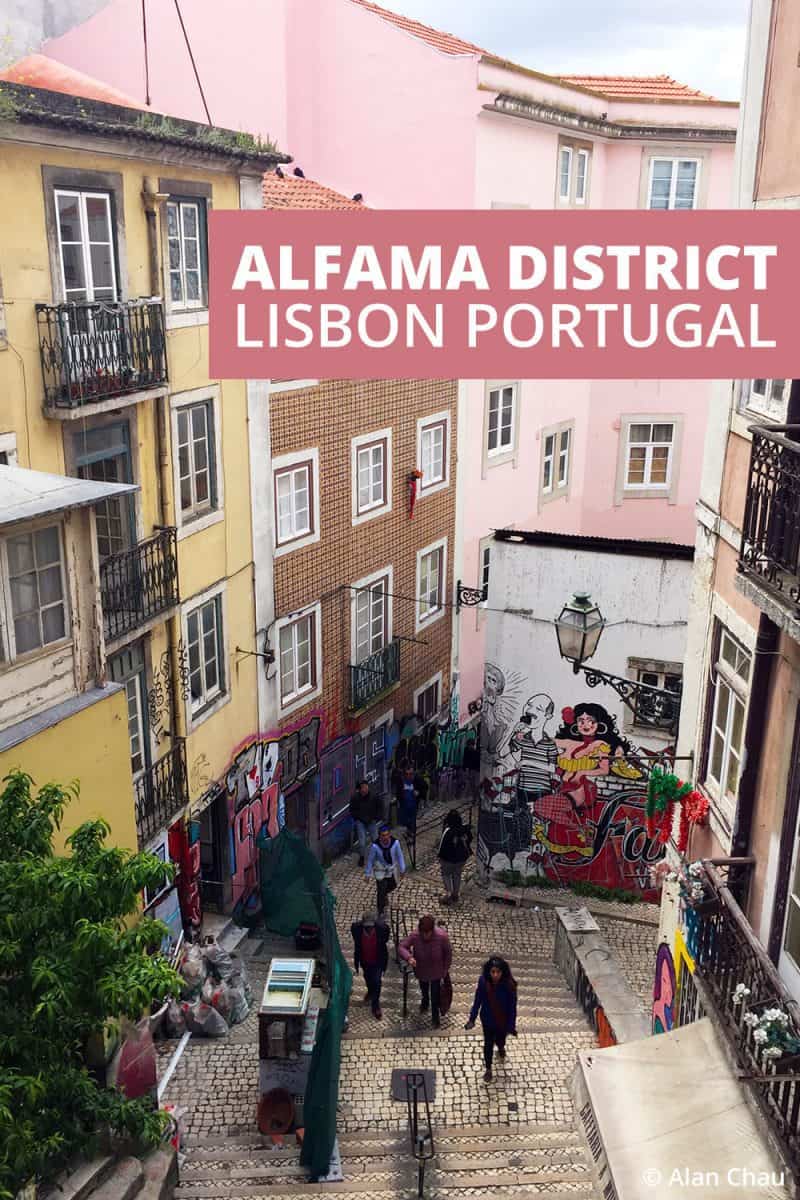 You can easily spend hours wandering the hilly cobbled streets, exploring the little shops and cafes, looking out for streetart, and admiring the classic pastel-coloured red-roofed houses that appear on postcards of the city. While in the Alfama District, be sure to pay a visit to Lisbon's Cathedral, and you can also see the remnants of the old city walls.
Rossio Square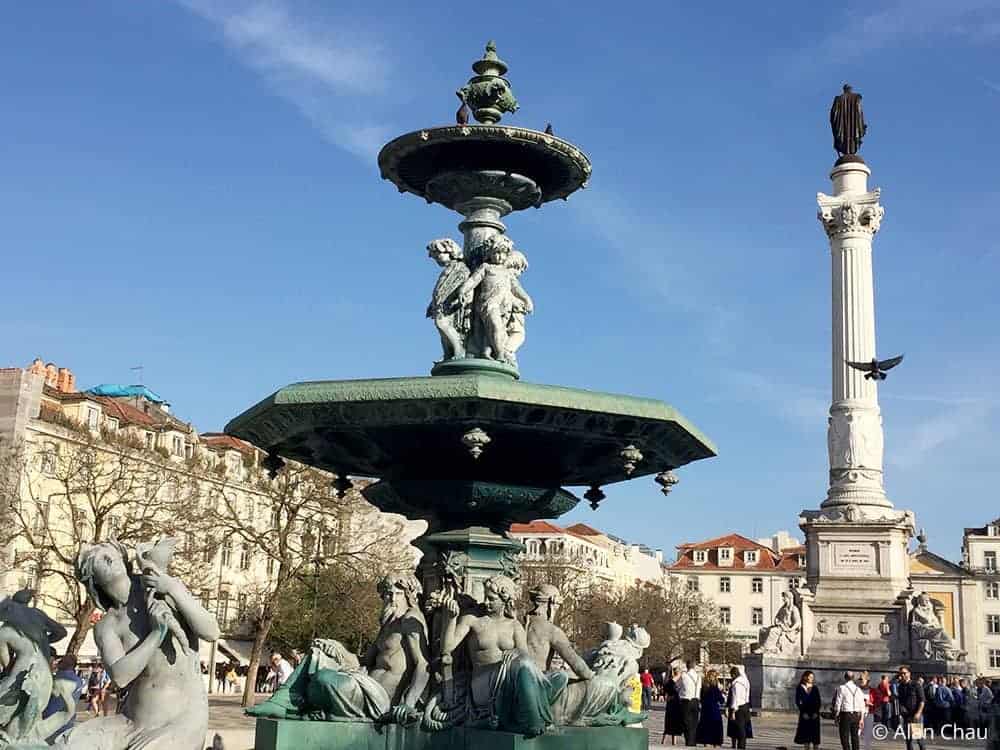 The liveliest plaza in Lisbon, you can't spend a long weekend in Lisbon and not visit Rossio! Rossio Square is one of the prettiest squares in Lisbon because of the fountains and the colossal pillar dedicated to Dom Pedro IV, which stands 27 meters high in the centre.
 Surrounded by vibrant, art-deco cafés, Rossio is where a lot of locals come for lunch or to chill with a cup of coffee in the city centre. One of the favourite cafes is called Cafe Nicola and serves some genuinely delicious drinks. You can quite often see live performances, magic and music in the plaza which really adds to the experience.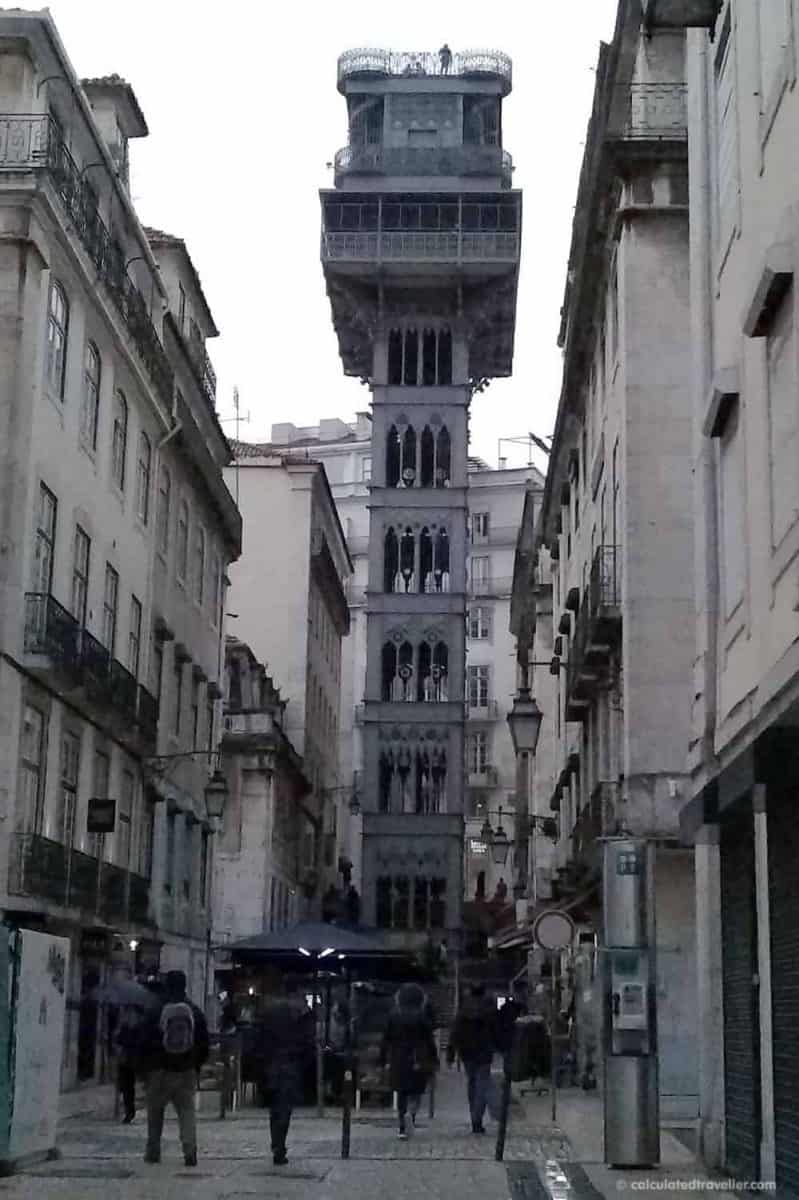 Don't forget to check out Santa Justa Elevator (Elebador de Santa Justa)!
Carmo Convent – Convento do Carmo
Of all the churches I visited in Lisbon, Carmo Convent was definitely my favourite! Unfortunately, this was partially destroyed by the earthquake; however, what's left is certainly not something to pass by.
It was once the largest Catholic church in Lisbon. Now the roof has gone, and the ruins open up to the heavens. But what does remain are the impressive pillars and archways and magnificent entranceway to the church. You'll also find a small archaeological museum containing tombs and mosaics and even shrunken heads inside which is quite creepy! Regardless, it's well worth a visit and should not be missed on your long weekend in Lisbon.
Portuguese Cuisine
Portuguese food is so delicious I just had to mention it! Whatever you do, please don't spend your time eating at touristy restaurants! Instead, get stuck into the local life, find out where the locals go when they want a treat, and try some of Lisbon's amazing dishes.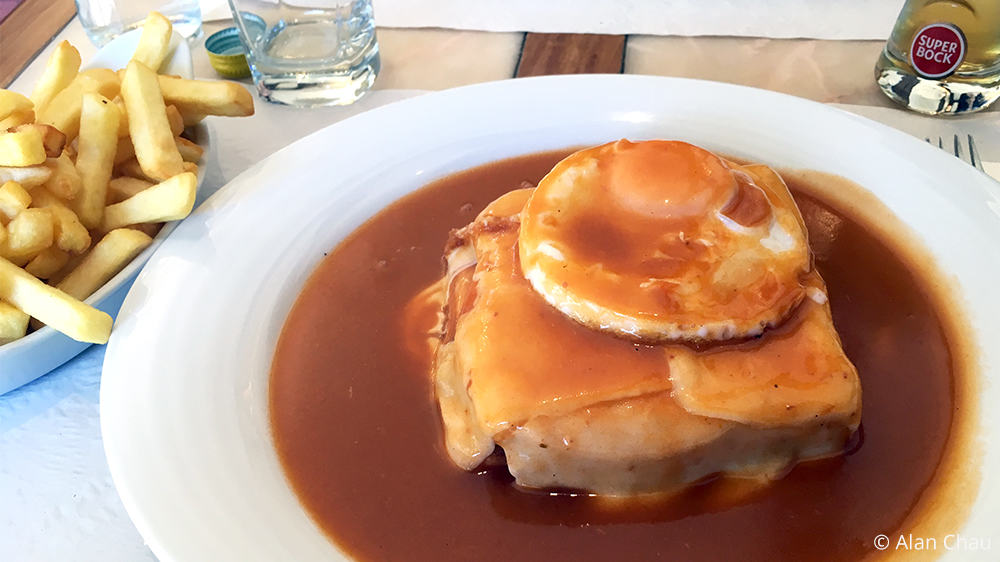 A few must-tries are the Bacalhau which is Portuguese codfish, or Sardines, which you will most likely see everywhere! Cataplana is also fantastic, and it's basically a Paella but with potatoes instead of rice. Try a Bifana, which is a Portuguese sandwich consisting of pork in a roll with salad – simple, but the perfect lunch and you can find them at most cafes for pretty cheap. Another famous sandwich is the Francesinha which originated in Porto. It consists of bread, ham, sausages, and steak, the sandwich is usually covered with melted cheese and an egg on top and is truly delicious (but very filling!).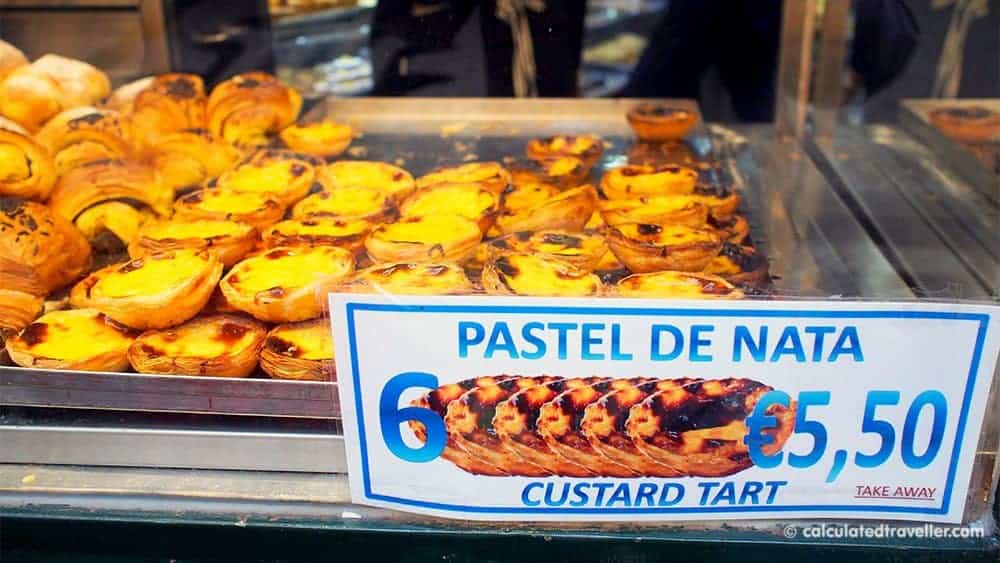 Also, a weekend trip in Lisbon would not be complete without stuffing your face with mouth-watering Pastel de Nata (pasteis de belém), Portugal's signature dessert. These tasty little custard tarts will make your heart sing, and I guarantee you will be coming back for more!
I hope you enjoyed this weekend getaway to Lisbon. For an extended stay think about day trips to neighbouring Sintra.

Also read: Azores – The Pearls of the Atlantic Ocean
Guest Author:
Wanderluster, freelance writer and author of The Ultimate Guide to Affordable Luxury Travel, Alice is an avid adventurer. Based in England, she gave up her soul-sucking career in IT sales to chase her dreams of travelling and writing stories. Now, she helps people save money and travel the world and has helped hundreds travel longer, cheaper and in style!