Located just 40 minutes from Orlando, Balmoral Resort Florida in Haines City is an ideal home base for any Central Florida vacation. Whether you are travelling as a couple or with the whole family, Balmoral checks all the boxes. Guests have the option of choosing between a single home, townhomes or ADA accessible homes, making them versatile and inclusive for most travellers. Vacation home resorts at Balmoral are reasonably priced for the budget-minded traveller and boast all of the comforts of home. The fact that they're fully equipped means less to pack and more time to enjoy time with loved ones.
Check out our article: Fun Things to do in Central Florida for Value-Conscious Travellers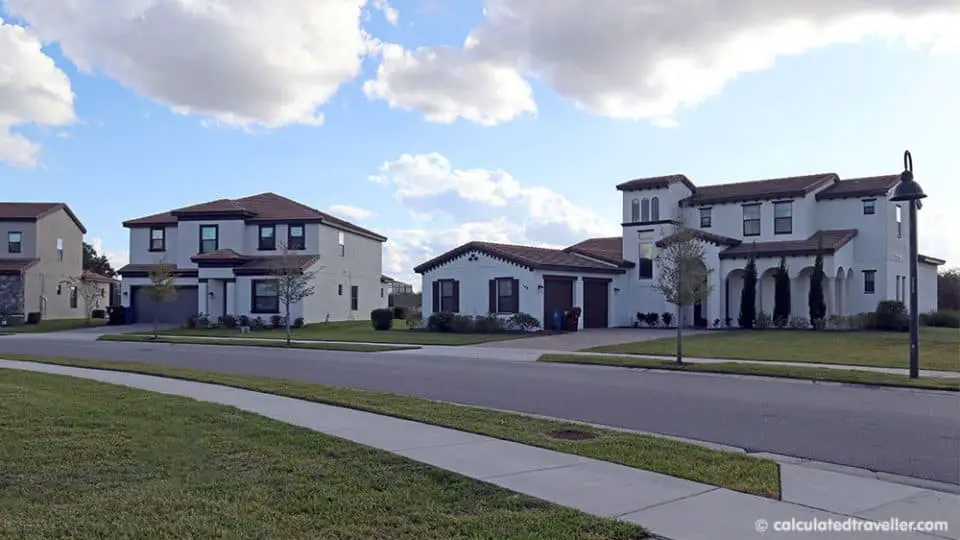 We had the opportunity to spend a week at Balmoral Resort Homes and can genuinely say that it was a very relaxing, stress-free, no fuss vacation.
Benefits of Staying at a Balmoral Resort Vacation Home 
Staying at a Balmoral Resorts home on your vacation instead of a hotel is an excellent option for families looking for a unique holiday experience. Larger families travelling with more than four members may have a difficult time finding a hotel that accommodates everyone. Vacation homes feature multiple bedrooms, a common living area, full kitchen and often fun extras like a private pool. The ability to spread out with each member having their own space is a significant benefit for large families. Balmoral Florida Resort is also the perfect family reunion destination. With homes accommodating up to 14 people, they're a great option when the family wants to stay together but still have private space.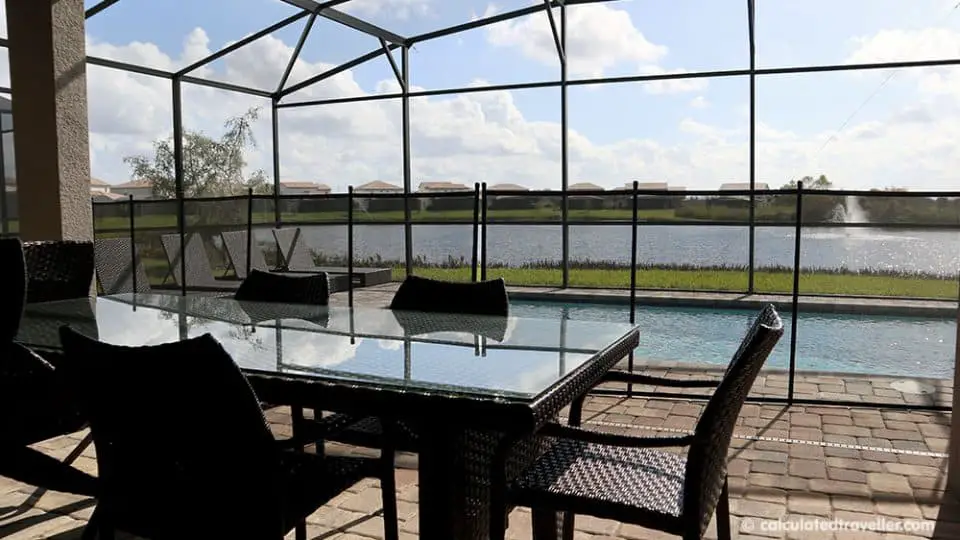 A recent trend in family vacation travel sees extended families travelling together. Multigenerational travel has grown exponentially in the last few years. Young families are bringing grandparents along on vacation to help alleviate some of the challenges that come with travelling long distances with young children. Travelling with extended family allows grandparents and grandchildren some one on one time while parents spend a date night out together.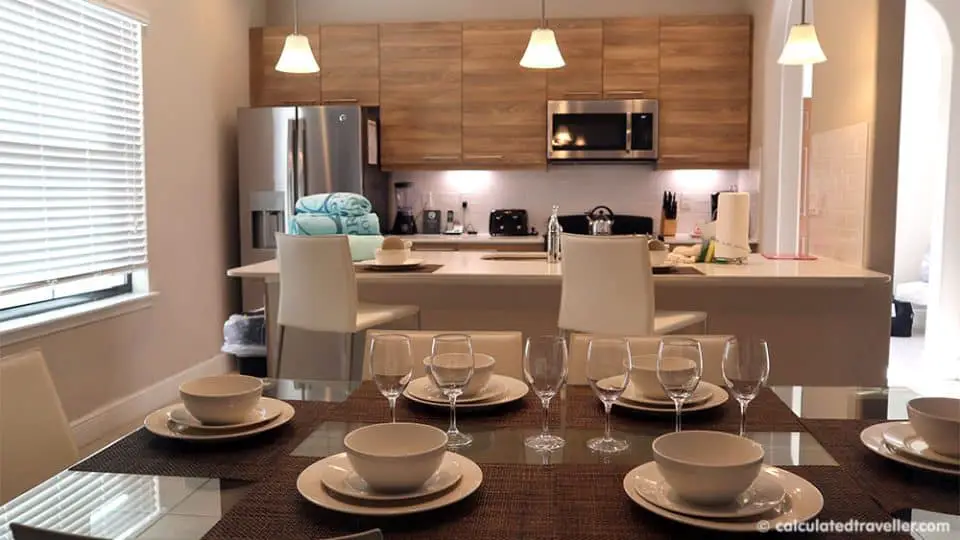 A kitchen is a significant benefit for couples and families on vacation. Budget-minded travellers will appreciate the convenience of being able to shop for groceries before check-in. There is also the option of using one of the many grocery delivery services in the Orlando area. Having snacks and meals on-hand while on vacation can minimize the amount spent out at restaurants. Having access to a kitchen makes staying in a vacation home an ideal option for travellers looking to save money.
One major benefit of renting a vacation home at a resort such as Balmoral Resort Florida versus staying in a private vacation home rental is having access to a management office. Should anything go wrong you can make a simple call, or walk over to the clubhouse for assistance. One evening I wanted to bake something and discovered that I didn't have the right baking tray in our kitchen. One call and about 15-minutes later housekeeping brought us what we needed.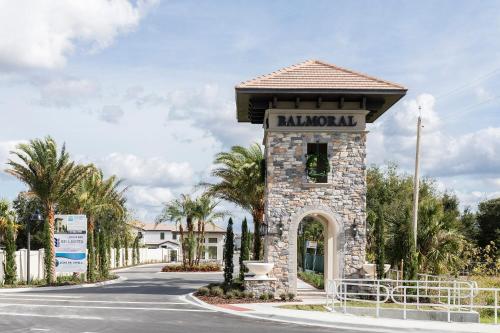 What to Expect from a Balmoral Resort Florida Vacation Home
Balmoral Resort Florida vacation properties are beautiful, high-end rental homes and townhouses. Visitors can choose between renting a 2 or 3 bedroom townhouse or a 3 to 8 bedroom single-family home. The properties are nestled in a family-friendly, community with walking trails, lakes, gardens, parks, and playgrounds.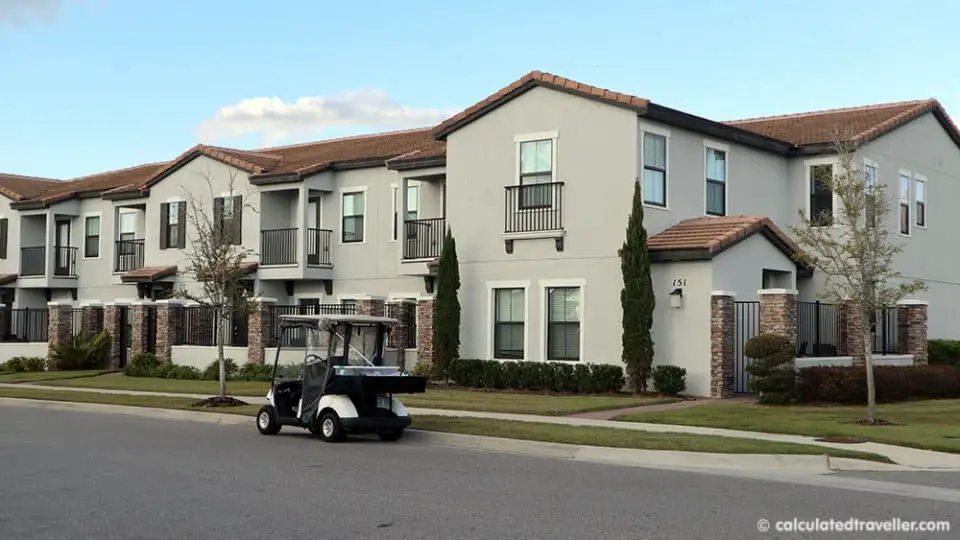 Each unit is decorated in the same colour scheme with the same furnishings and decor. The only difference may be the artwork on the wall and the size of the bed.
A great feature is that WiFi is secure and specific to your house so, you aren't sharing WiFi with any of your neighbours.
Accommodations include bedrooms with flat-screen televisions with cable, washer and dryer, and a fully stocked kitchen. Single-family homes provide an outdoor dining area and a private pool. Guests enjoy the convenience of personal space. Spending downtime together on vacation is a welcomed change from the shared amenities of a hotel.
On-Site Amenities at Balmoral Florida Resort
While you may have your sights set on one of the many attractions in the Central Florida area, there are countless things to do on Balmoral Florida Resort property.
Families will love the all-ages water park. Spend an afternoon riding the waterslides or take the grandchildren to the splash pad. Private cabanas with bar service is available for an extra fee.
Splashing in fresh, crisp water does wonders for everyone under the hot, Florida sun.  The jacuzzi offers ample opportunity for those looking to relax and unwind after a long day of exploring and walking.
A delicious meal can be found at the Balmoral Bar & Grill. Guests can dine on lunch and dinner while watching the game at this poolside bar or check out the live music on weekends.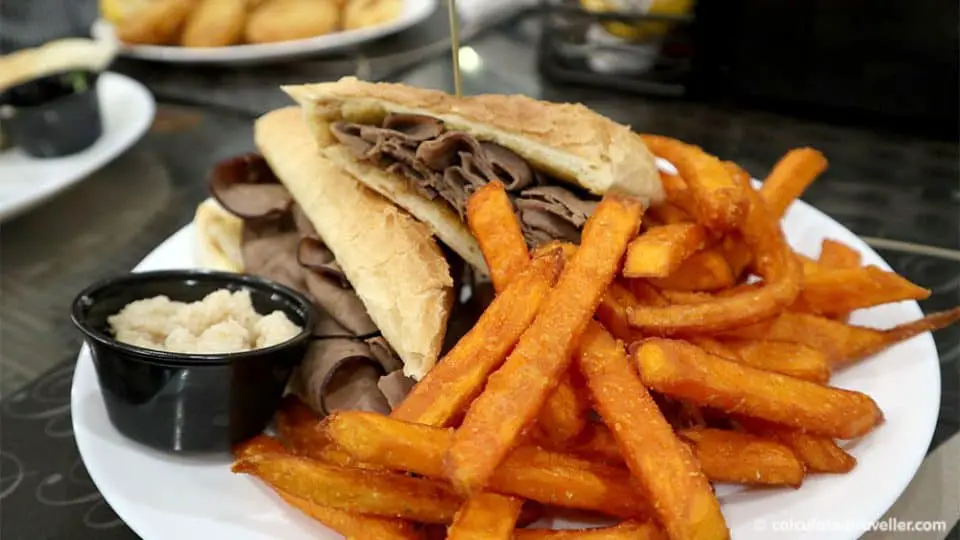 Opportunities to socialize with other guests abound as Balmoral Resort holds family-friendly outdoor movie seasonally. Guests can also enjoy the many picnic areas and catch and release fishing from the dock.
If you're so inclined, a well-equipped fitness centre is there to ensure you stay on track with your wellness goals on vacation.
Post COVID-19, Balmoral Resorts has increased the cleaning frequency of their public areas, and each home is cleaned using hospital-grade disinfectant cleaners we:
Frequently touched surfaces are given individual attention; this includes bannister handrails, furniture, countertops, end tables, and other surfaces.
All linens (bed sheets, hand and bath towels, kitchen towels, and blankets) are washed at the highest heat setting recommended by the manufacturer. 
The vacuum cleaner, as well as other cleaning appliances within the house rental such as the dishwasher and washing machine, is thoroughly disinfected.
Balmoral Resort – A Perfect Home Base for Central Florida Area Attractions
Balmoral Resort vacation homes are centrally located, making them the ideal home base for visiting many Central Florida area attractions. The vacation homes are just 30 minutes from Safari Wilderness, 20 minutes from Legoland and just about 40 minutes to Walt Disney World Resort.
Just a short drive from Balmoral Florida Resort is the expansive Bok Tower Gardens. The almost 100-year old Carillon bell tower is not to be missed.
If you're seeking a more local, Florida experience, nearby Ridge Island Groves offers pick-your-own citrus and peaches. This family-fun activity is a great way to sample the local Florida offerings or stock your vacation home kitchen with seasonal goodies – what better way to get a real sense of Florida!
It's also about an hour or so drive west to Tampa, Clearwater Beach, or St. Petersburg should you wish to explore a bit further.
The comfortable 'just-like-home' accommodations at Balmoral Florida Resort are ideal for families of all sizes. Additionally, couples seeking personal, private space and anyone that appreciates comfort and convenience on vacation will enjoy their time here.
Tips for Choosing a Vacation Rental Home
When you are looking for vacation rentals like Balmoral Resort, you should consider a few things. Ask yourself these questions before booking:
How many people are going to be staying with you?
Although Balmoral Resorts does offer smaller townhouse units, if you are travelling solo or with another person, then staying at a hotel may be a better fit. When choosing your rental unit, you want to make sure that all guests are comfortable and that you have enough room for each person, so make sure that you have enough washrooms, bedrooms and there is enough space to allow some privacy as well.

Balmoral Resorts has a wide array of houses from 2-bedroom townhouses to 6-bedroom detached homes. All houses come with ample parking for multiple cars.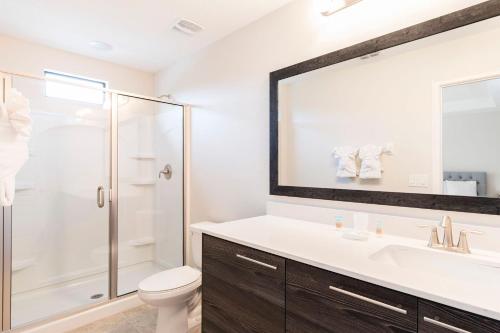 How much time do you plan on spending at your rental?
If you are visiting Orlando for the theme parks alone and want to spend sunup to sundown at the park, adding a daily drive to the parks may not be a great fit. If you are planning on some rest and relaxation throughout your stay and want to feel more like you are home, a stay at a vacation home rental is the perfect fit.
Although we did have a couple of "theme park days" we spent the bulk of our time lounging by the private pool at our vacation home and exploring attractions near the resort. It was great to be away from all the crowds of tourists in Orlando.
How do you get the keys?
You may be at the mercy of the owner or real estate agent in charge of the rental. Work out these details ahead of time to avoid any issues and be in contact with them as you near the destination. Communication is key.

At Balmoral Resort you are provided with access codes to the front gate, and your vacation house via email just prior to your arrival.
Are there any resort fees?
Depending on the area, there may be additional fees to use the amenities if the vacation rental is in a private or resort community.
Where can I pick up supplies?
You are going to need to pick up groceries and supplies for your vacation home so make sure that stores are available nearby. Do a quick search online and check the distance to your favourite shops and restaurants.
We were fortunate that the resort was close to Aldi, Walmart, Target etc.
Is there housekeeping?
Most of the time if you rent a private home, you will be responsible for cleaning after yourself and after your stay. There may be additional cleaning fees assessed by the renter that is factored into the cost.

Housekeeping is available for a fee at Balmoral.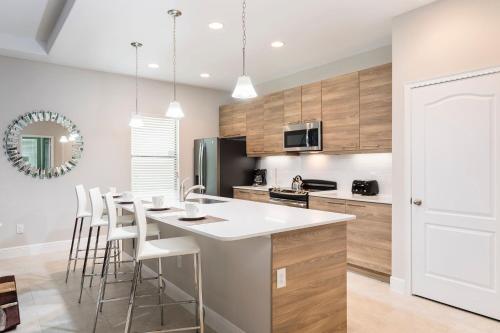 Are linens, kitchen supplies going to be included?
Depending on whether the vacation rental is with a private person or a resort, you will want to check if linens are provided and what appliances are in the kitchen. That way you know how to prepare and what you will need to pack for your stay.

Our Balmoral Vacation Home kitchen was fully stocked with all dishes, cutlery, cooking utensils, toaster, microwave, dishwasher, blender, and of course refrigerator, and stove. All bedding and linen including pool towels are provided – you can launder them yourself in your in-unit washer and dryer, or you can exchange them at the front desk.

Each unit is provided with 1 starter pack consisting of 1 load of laundry detergent, 1 small bottle of dish detergent, 1 load of dishwasher detergent, 1 roll paper towel, 1 set of toiletries and 1 roll of toilet paper in each bathroom, 1 pack of coffee, and a few teabags. So, you'll need to bring your own.
Have you stayed at a vacation home rental before? What did you like or dislike about it?
Balmoral Resort Florida by Feltrim Resorts
124 Kenny Blvd, Haines City, Florida
Visit their website for more information, promotions and bookings.
We were guests of Balmoral Resort Florida and received a complimentary stay in exchange for this review. This relationship did not impact this article. All opinions are entirely our own.