Vietnam is definitely one of those countries you have to visit one day. Its impressive architecture and nature are simply breathtaking — mountains, rivers, meadows, and lakes combine into one landscape that takes your breath away in an instant. However, there is another important reason you should visit this country — Vietnam is the second cheapest country to travel within Asia, just after Cambodia.
Let's open up the curtains and discover five fantastic places in this beautiful, magical country that will convince you to visit Vietnam and make you never want to leave. So, book hotels right away, and mark a day when you will finally experience Vietnam with your own eyes!
1. Halong Bay – A gulf created with the touch of a dragon
According to a legend, Halong Bay was created by a flying dragon. It is said that more than 3,000 islands and rocks appeared the moment his tail touched the sea's surface. Although very few people now believe this story, this place indeed seems magical. Turquoise water with small islands, covered with dense trees and limestone columns reaching the height of 300 meters, it truly does look like a magical creature created it.
It is believed that the best place to gaze upon Halong Bay is from a cruise ship, offering not only accommodation in five-star hotel rooms, but also excursions such as canoeing or tours through underground caves.
2. In Hoi An – a burning river during sunset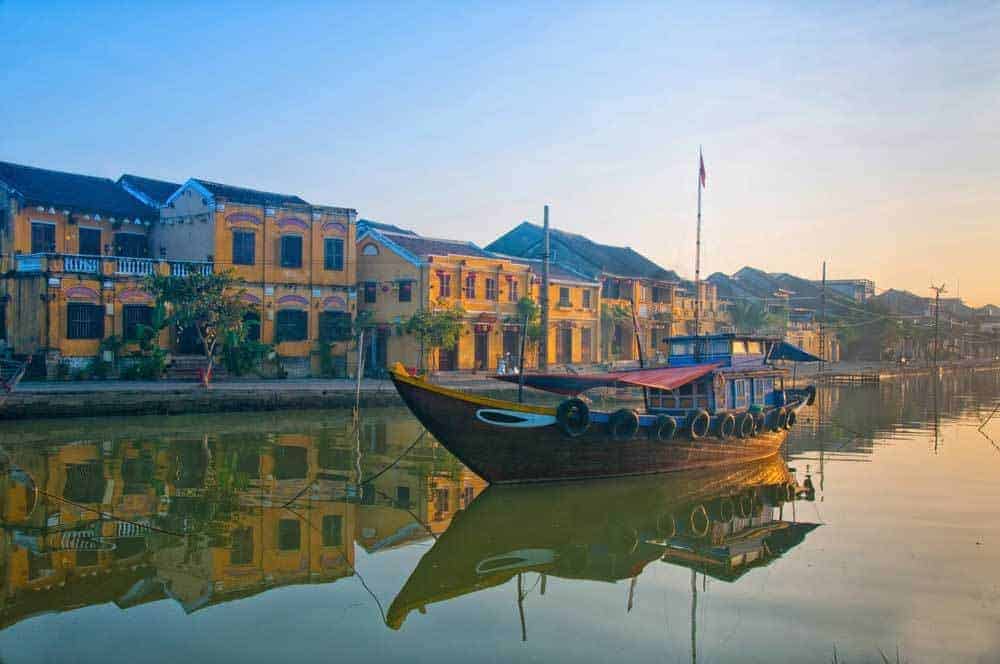 Although the capital Hanoi is worth visit as well, be sure to stop by the lesser-known Vietnamese cities too. One of them – Hoi An is a beautiful preserved old town full of 19-20th century traditional Vietnamese wooden houses. Tour this small town by foot so that you are able to visit the many local shops and breathe in the tranquillity of the various temples.
We recommend leaving the hotel in the evening to take a walk by the waterfront, where the river water flares with small lights from windows that turn red with the setting sun.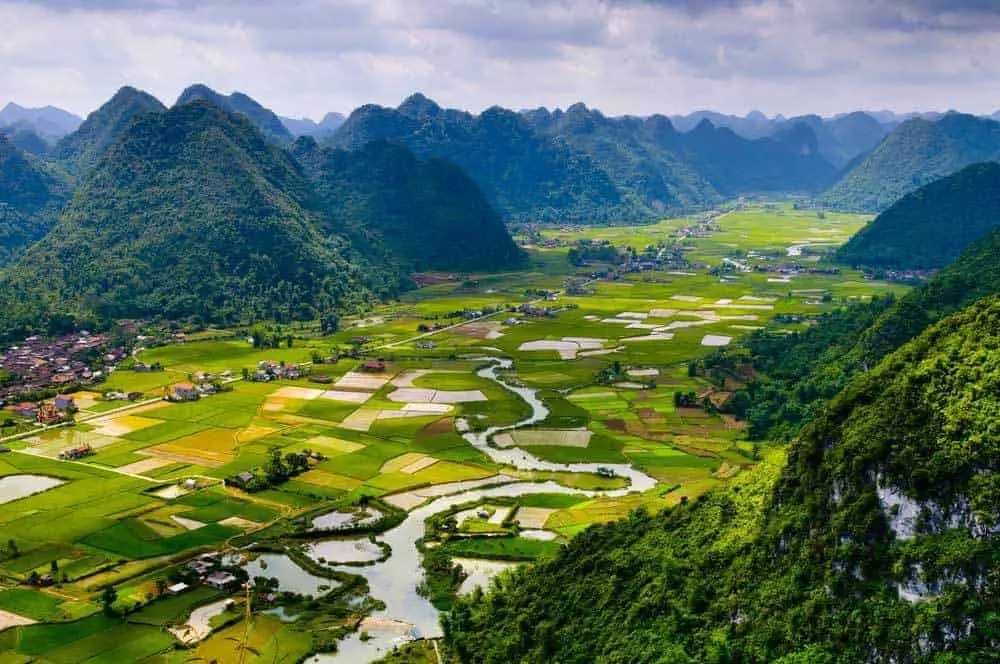 Nearby the Chinese border, you will find the Hoang Lien Son Mountains near the city of Sapa. The city is famous not because of its elaborate architecture, but for its breathtaking surroundings of green rice terraces and the Fansipan Mountain, whose peak is covered with clouds.
Nine ethnic groups live in this mountainous area, perfect for the Vietnam visitor looking for a non-touristy adventure. Here you can get familiar with their unusual way of life and buy a few traditional colourful scarves while you are at it. Do ensure that you ask permission before taking photographs of the locals.
4. In a delta – a glimpse into the everyday Vietnamese life
The Mekong is one of the world's most major rivers, a vital natural water source for more than 90 million human lives; the river is also crucial to tourism. When you are swimming through the Mekong Delta, you can see the real rhythm of Vietnam: there you will find plenty of floating markets, orchards, and vast rice fields.
If you are dreaming of a few days in the area, rent a scooter and stay in a hotel in one of the coastal towns.
5. In the Hue city – both the Palace and the beaches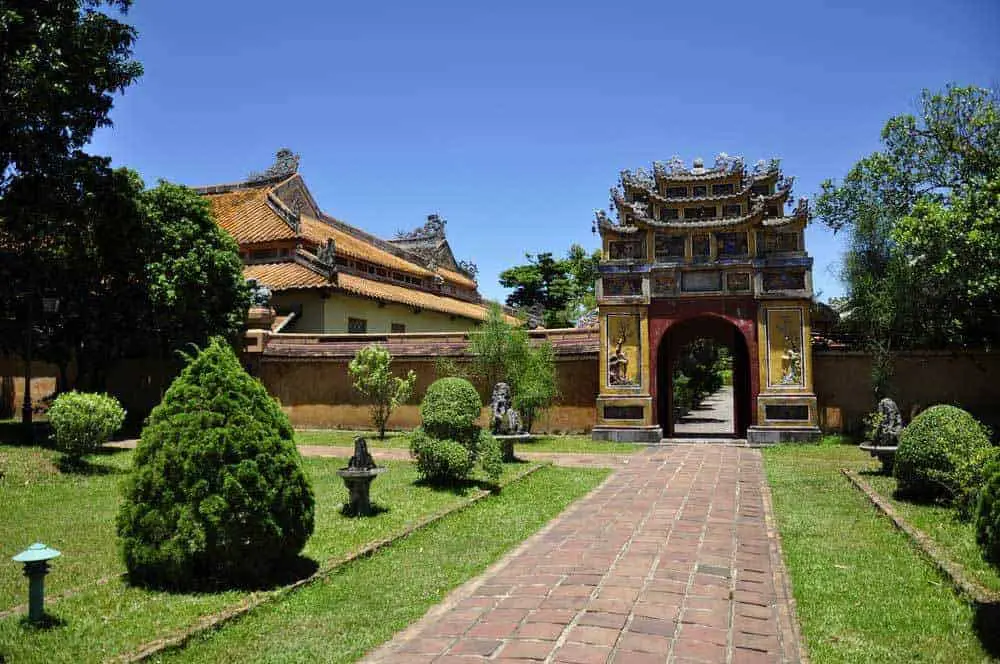 The Hue city is situated on the shore of the South China Sea, and is known for it's historical monuments. A Unesco World Heritage site, the massive citadel stands in the middle of this city protecting the remains of the imperial 19th-century palace and gardens.
There is no shortage of attractions in Hue City. Here you can also visit the Royal Museum of Art, enjoy the peace in the many Buddhist temples and relax at the delightful tropical beaches.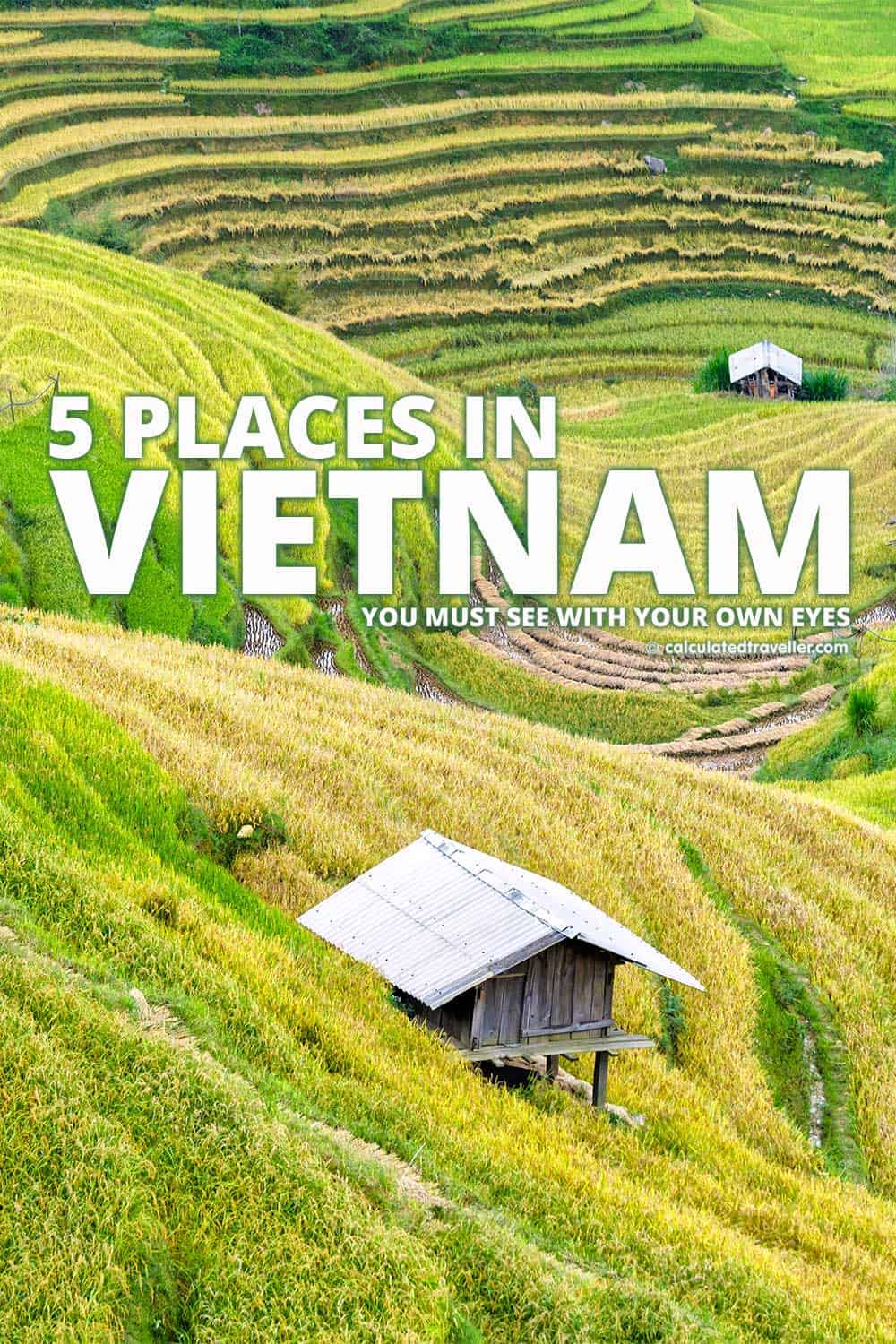 Vietnam a very budget friendly, welcoming, scenic country within Asia — what are you waiting for?
 
For hotel suggestions and accommodation reviews in Vietnam check out TripAdvisor
For more adventures in Asia, read:
– Extraordinary Ordinations in Myanmar
– Why I Love Celebrating Chinese New Year, Even Though I'm Not Chinese!
– Marina Bay Sands, Singapore – Photo Essay
– Family-Friendly Animal Fun in Singapore