Mahogany Bay Roatan Honduras is the perfect budget-friendly cruise port if you are sailing on a Carnival Cruise Corporation Ship (cruise ships such as Princess, Carnival, Holland America, etc.)
A visit to the 20-acre Mahogany Bay Cruise Centre and Mahogany Beach on the south-west side of the island is like a private island adventure! It's totally secure in that it is only accessible to passengers of the cruise ship that has docked at the port for that day.
Known to the local Hondurans as Dixon Cove, it's quite isolated from the rest of the island, the nearest towns of Coxen Hole and French Harbor are miles away.
TIP: Make sure you bring your cruise card and photo ID with you when you leave the ship as you'll have to present it at the welcome centre to get back on board the ship.

It's budget-friendly in that, you can visit this port of call and have a great time and not spend a single dime. That's not to say that you can't spend money, there are plenty of opportunities with restaurants, bars, and shopping available both in the main complex and along the beach. Massage anyone? Plus you can arrange all sorts of excursions and activities like zip lining and kayaking to keep you busy too.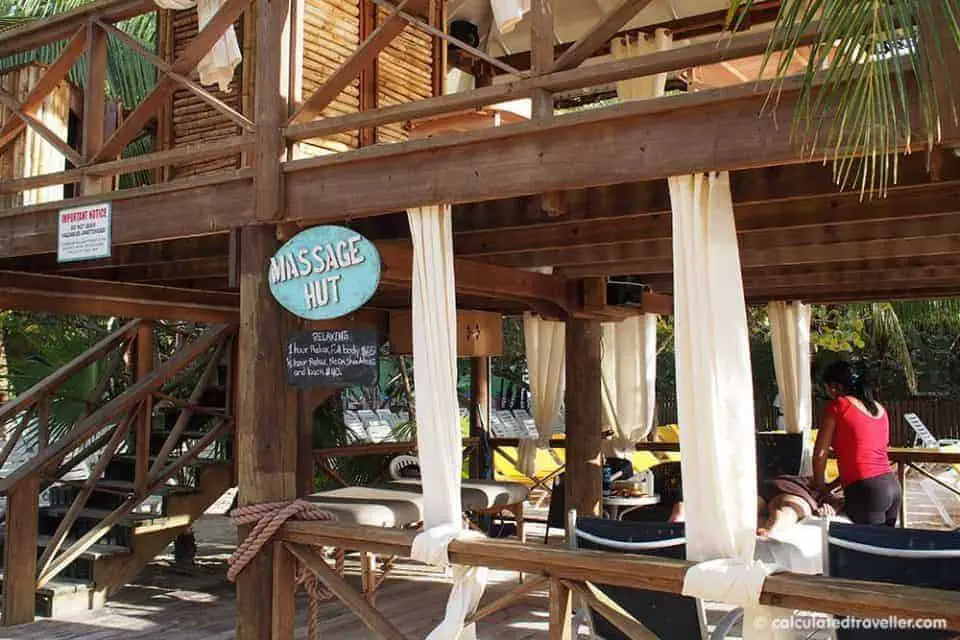 REMEMBER: This isn't a private island so bring cash if you plan on shopping, eating or renting any beach toys otherwise beach loungers are free to use. We found the area to be quite safe but you should still watch your belongings.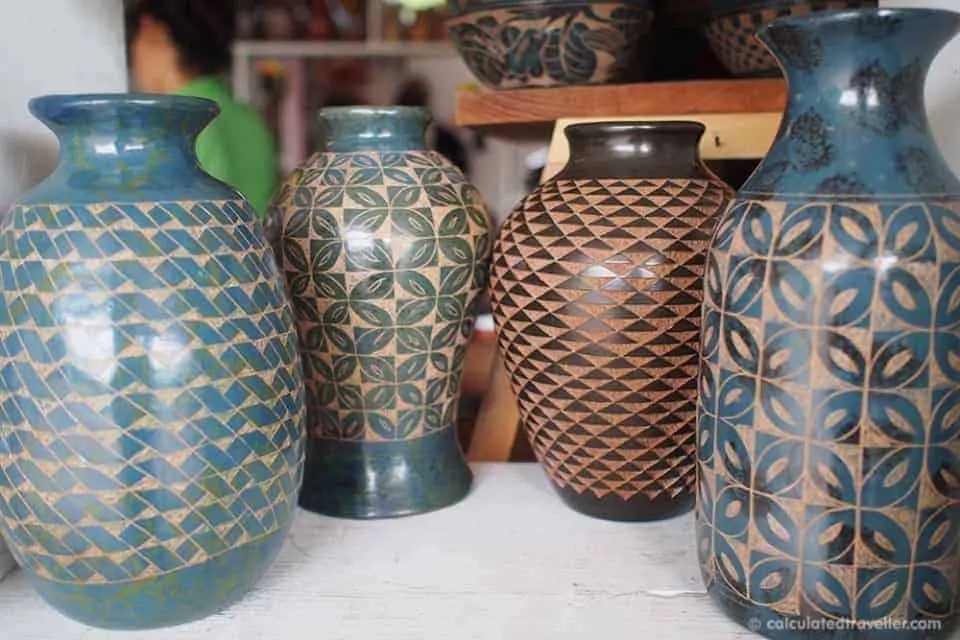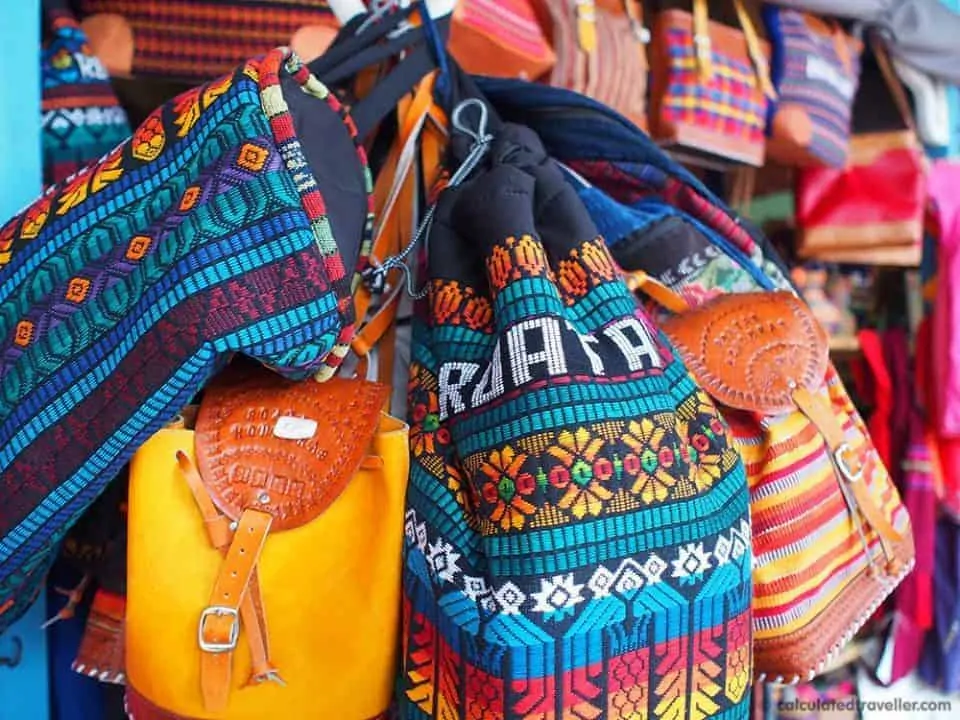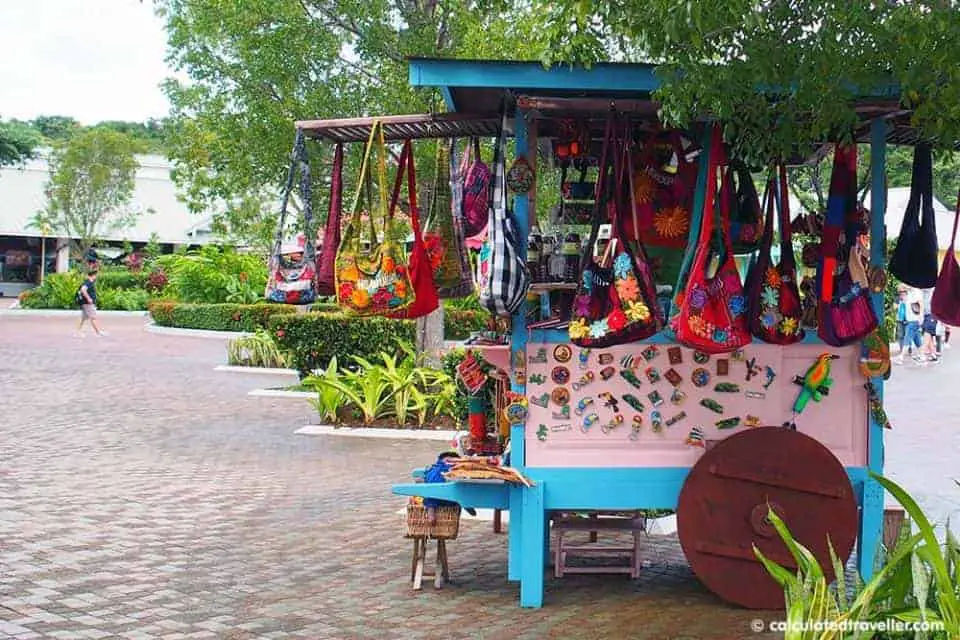 TIP: You can purchase a $5 all-day unlimited Wi-Fi pass that covers the shopping area and the beach.
To get to the 10-acre Mahogany Beach, walk towards Fat Tuesday and the Magical Flying Beach Chair and follow the path. It's not a far walk over the paved walkway and the little bridge. There are some slight hills, but there are benches and a short nature trail along the way.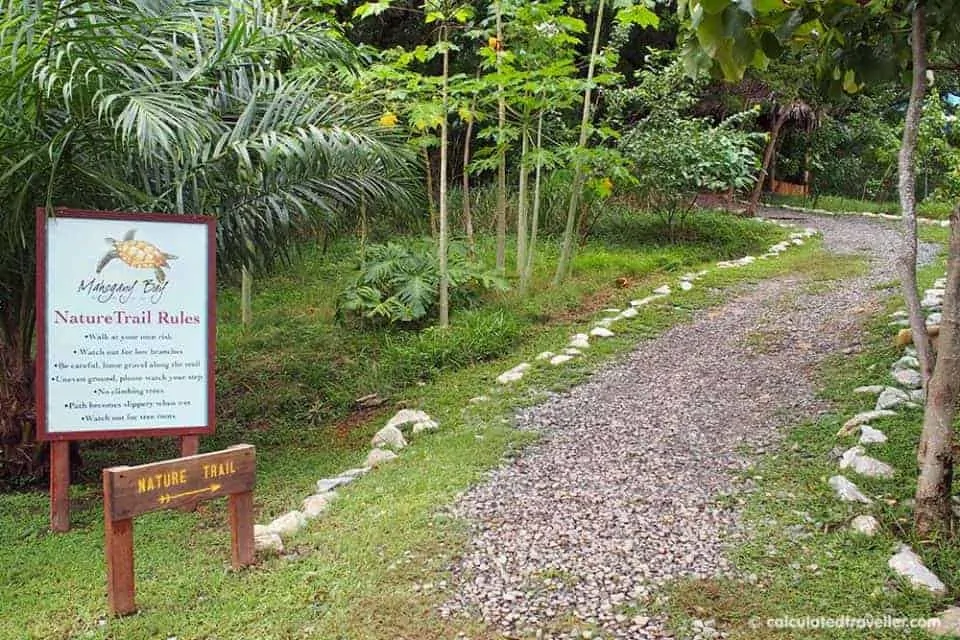 An all-day ride pass for the chair lift is $14 for adults, $8 for children (4-12 years old) and children under 3 are free and although it isn't the highest of chair lifts you can still catch some beautiful views..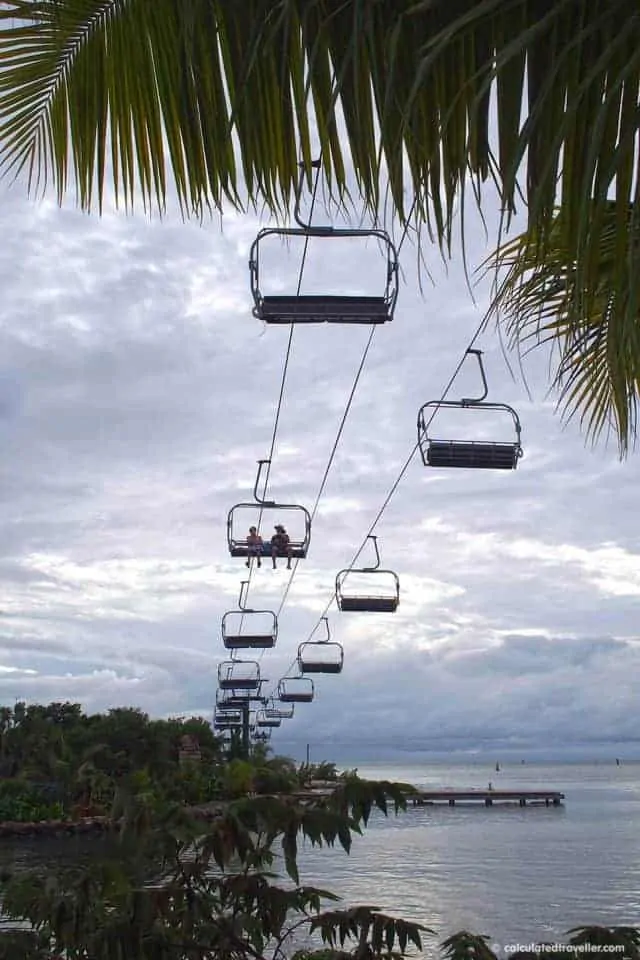 The warm blue ocean water is fabulous here, and there is a shallow beach area for toddlers as well as lifeguard stations throughout the 825-foot-long white-sand beach. There are a playground area and a beach volleyball court also.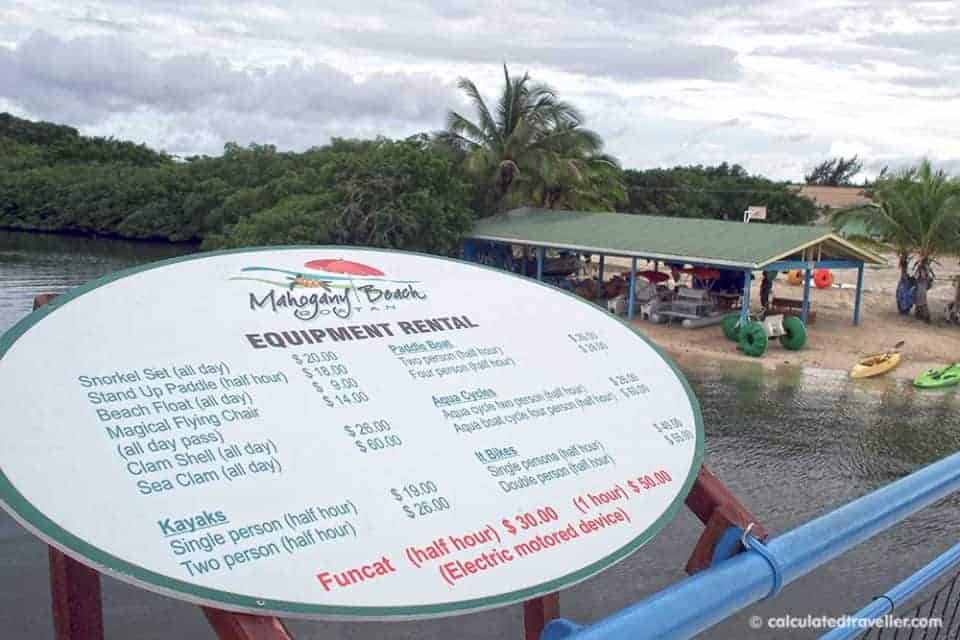 If you don't wish to spend any money, you can simply grab one of the many free lounge chairs and chill the day away.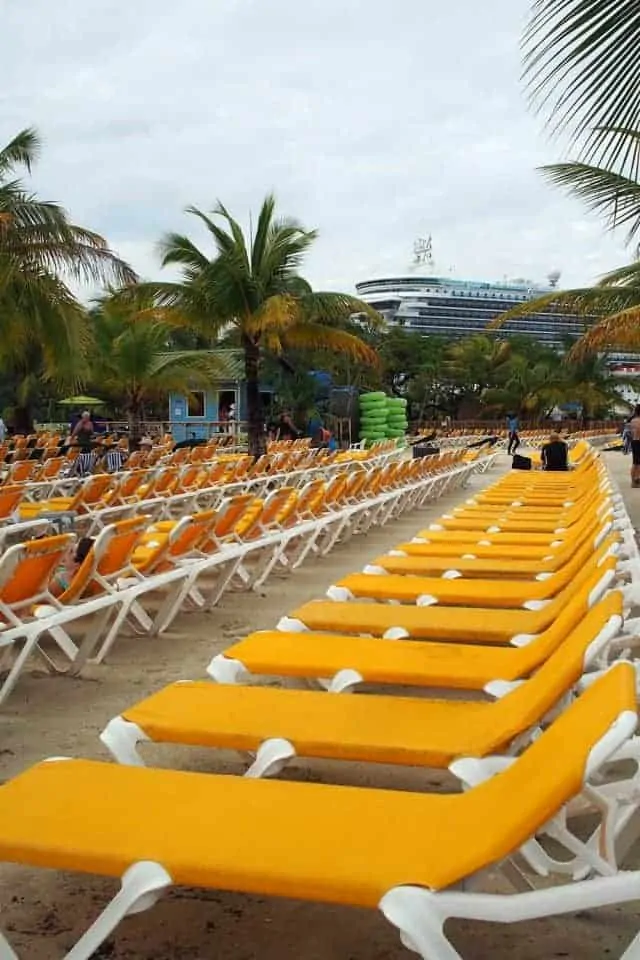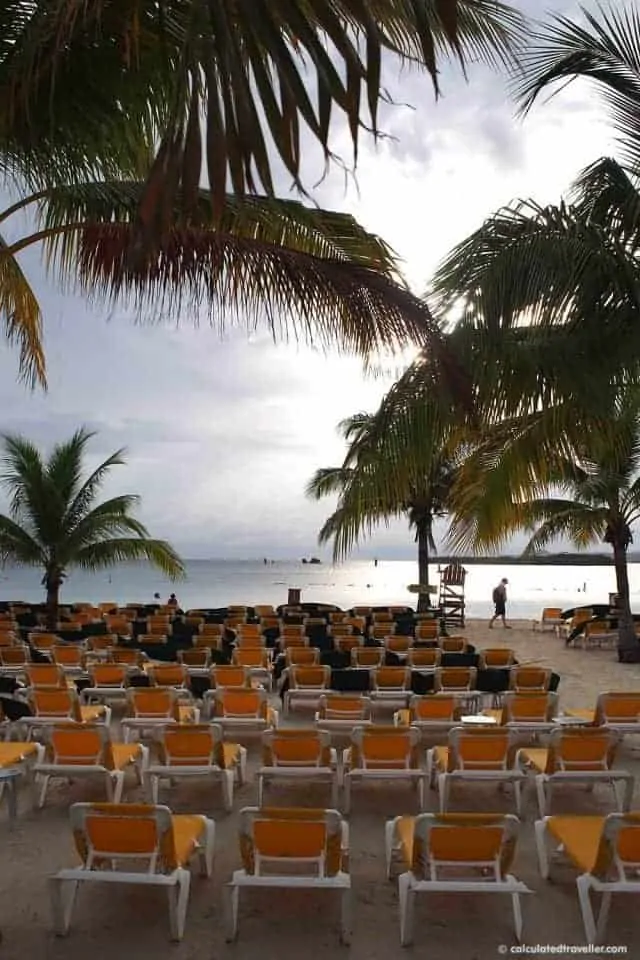 The ship is so close you can sun bathe in the morning, return to the ship to freshen up and have lunch, then head back out to do a bit of shopping.
If you do want to head out and explore a bit of Roatan Island, walk towards the north-west end of the shopping area to book a tour, rent a car, or grab a cab for your adventure.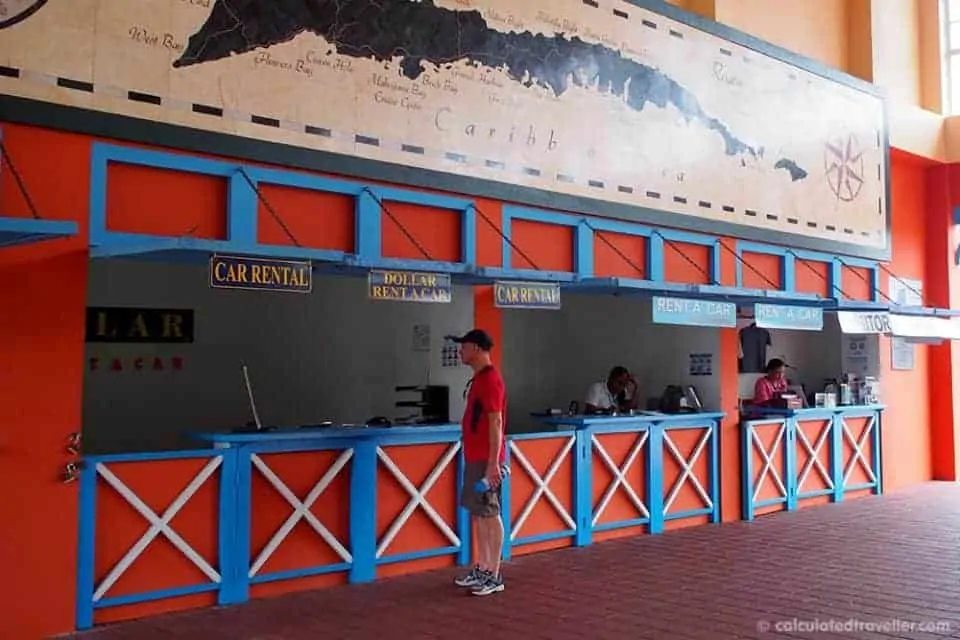 TIP: You can buy postage stamps or mail postcards and get a souvenir stamp for your passport at the Tourist Information Booth located near the Taxi Dispatch area.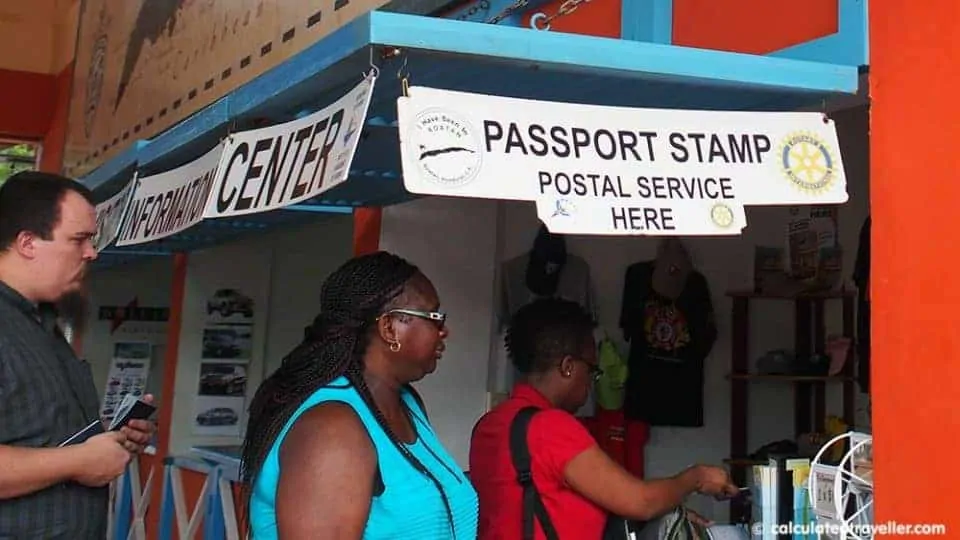 TIP: Taxis aren't metered so make sure you negotiate the fare before you leave.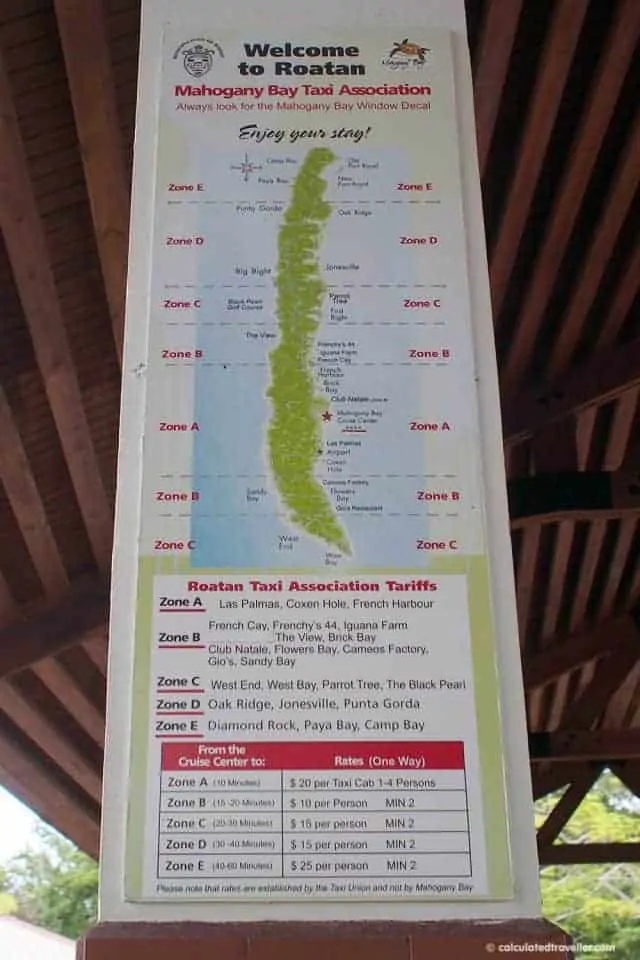 TIP: If you exit the covered area and walk down the road a bit there is another set of booths with additional independent tour operators offering private Roatan excursions.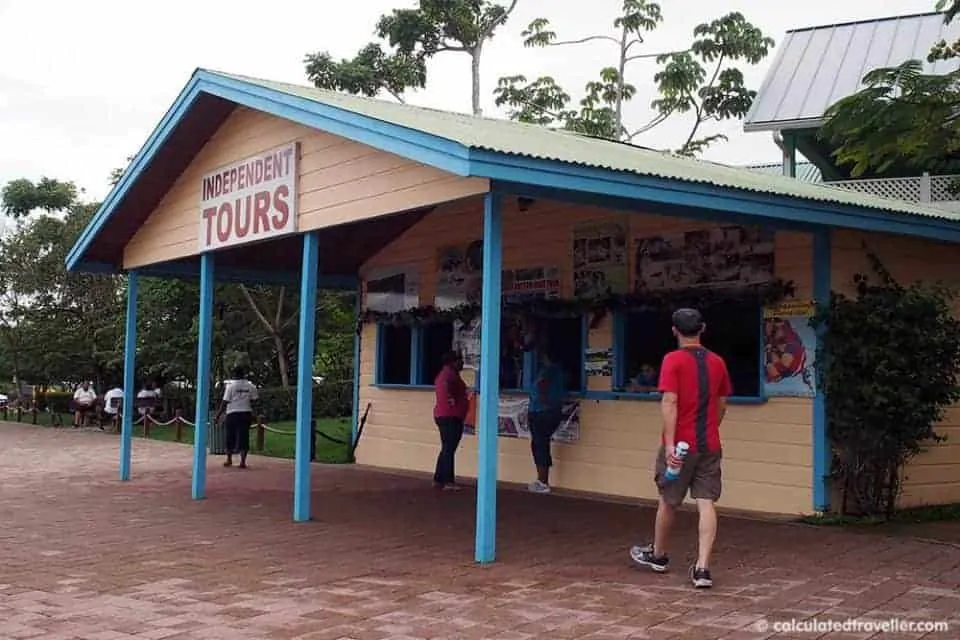 Looking to splurge?
Rent one of the eight exclusive private cabanas that include air conditioning, butler service, stocked mini-bar, water floats, and shower.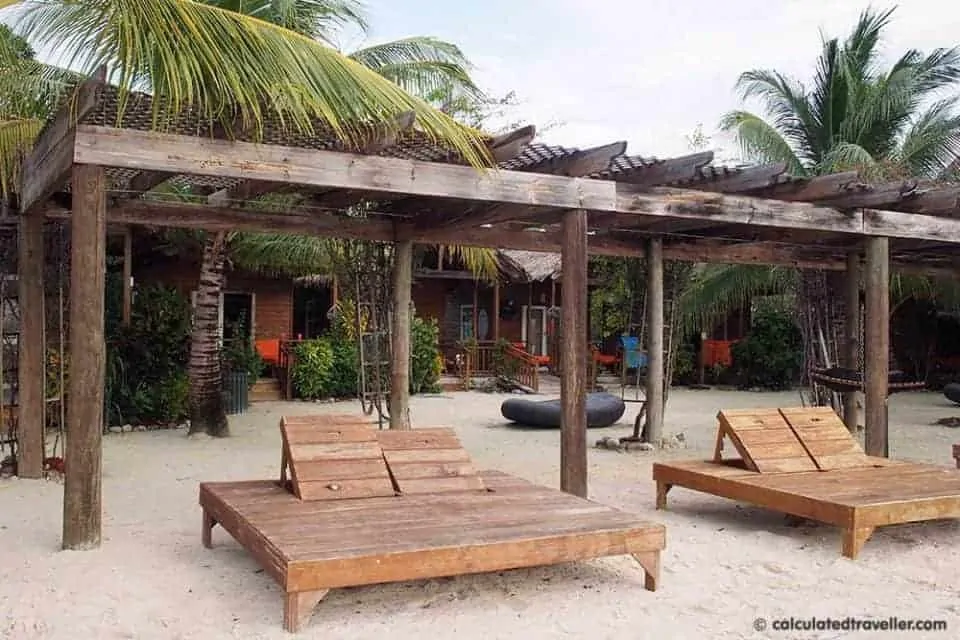 Carnival Corporations Mahogany Bay Beach gives you the private island beach experience on Roatan Honduras without it being a private island.
Check out the Mahogany Bay Cruise Ship Centre website for a detailed map of the complex.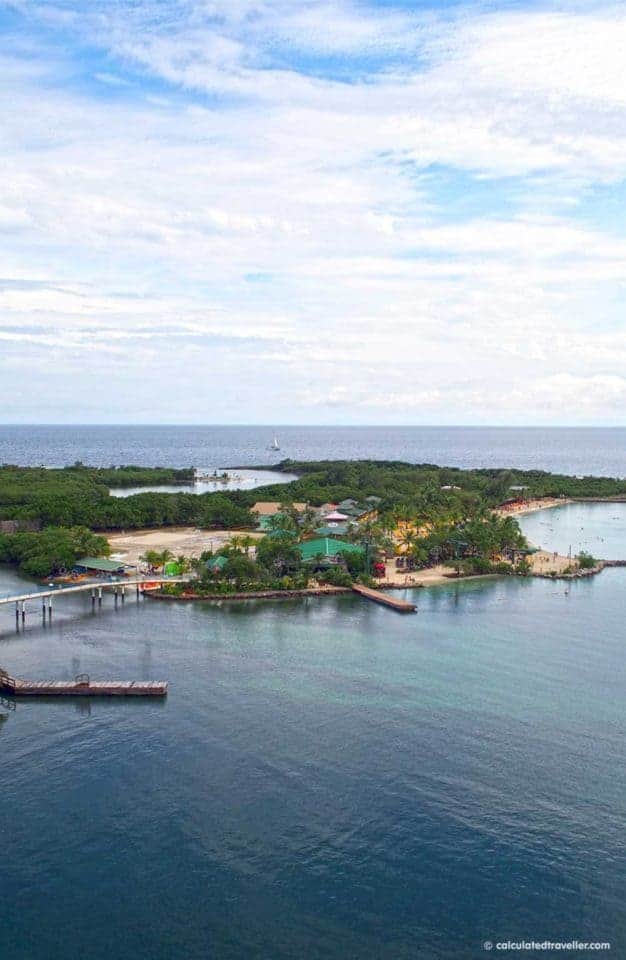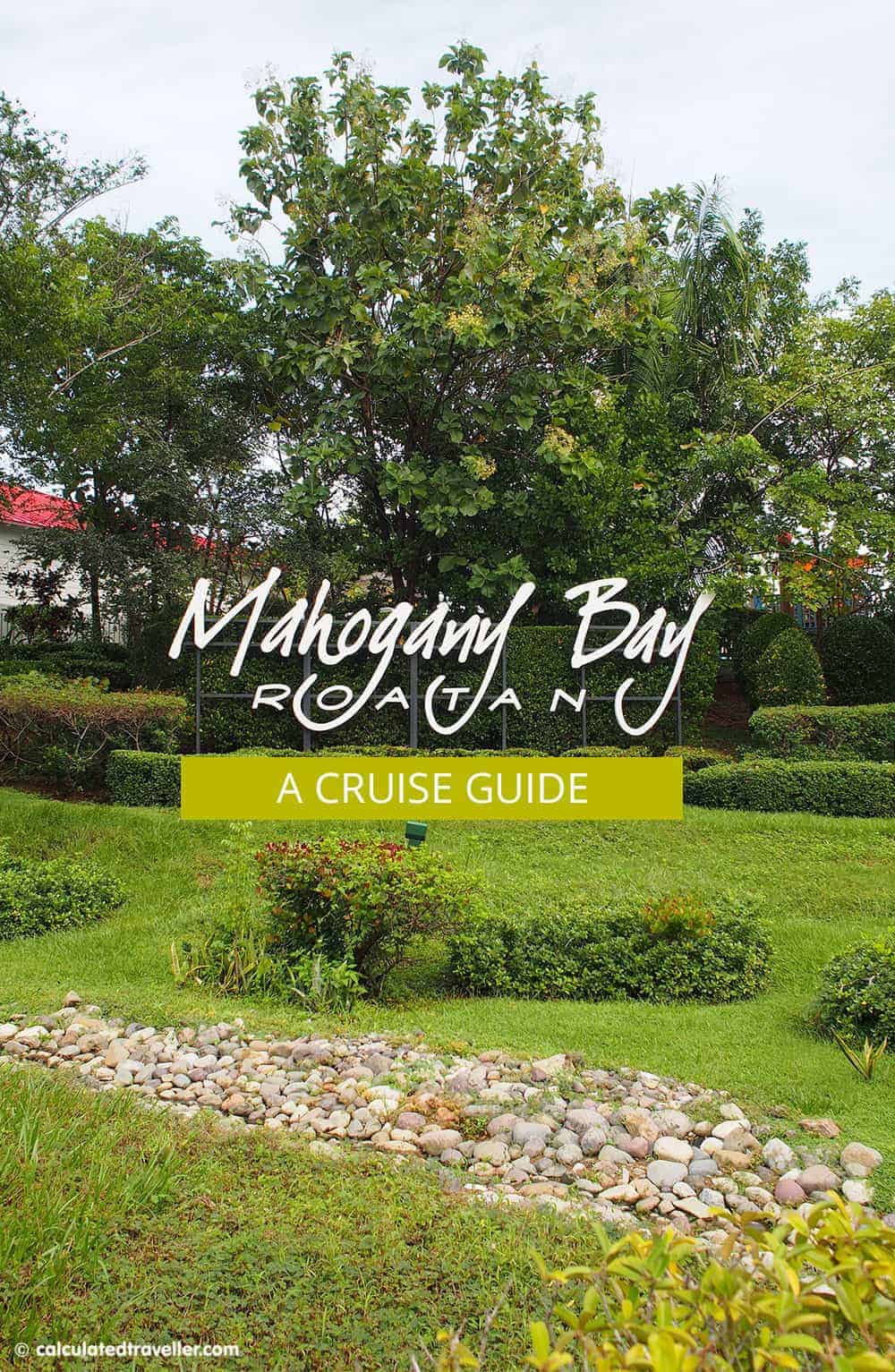 Read about Mahogany Bay on TripAdvisor
For more Cruise Port articles check out:
– One Day in San Juan Puerto Rico
– Avoid the Cruise Ship Crowds at Sapphire Beach, St Thomas USVI
– A Day at the Beach in Nassau Bahamas
– An Itinerary for Curacao in One Day
– Our Favourite Beach Spot in Aruba – Malmok Beach
– One Relaxing Day Spent Exploring the Belize Cruise Port
– Holland America Line Half Moon Cay Private Island Escape