On a recent trip to Fort Lauderdale, Florida for a cruise holiday we were in need of a hotel for one-night pre-cruise — 3 rooms for two couples and one family of 4. We were on a budget, but luckily we found a great bargain of a deal in Boca Raton. Yep, you read that correctly — Boca Raton at the Boca Raton Marriott at Boca Center.
Located a short 20-minute drive North of Fort Lauderdale, this fabulous area is known for upscale living, and great beaches proved to be the ideal place for this crazy group of longtime friends that we call family.
The hotel and location were excellent, and we were able to stay stress-free and avoid the hustle and bustle of the crowds of cruisers that packed the hotels closer to the cruise port in Fort Lauderdale.
The distance was close enough for the quick morning drive to the cruise port, we were able to walk to MacDonald's for breakfast (to keep the kids happy), and we were close enough to drive down to Sawgrass Mills for some outlet mall shopping the night before.
This is what we experienced at the Boca Raton Marriott at Boca Center
Our Standard Room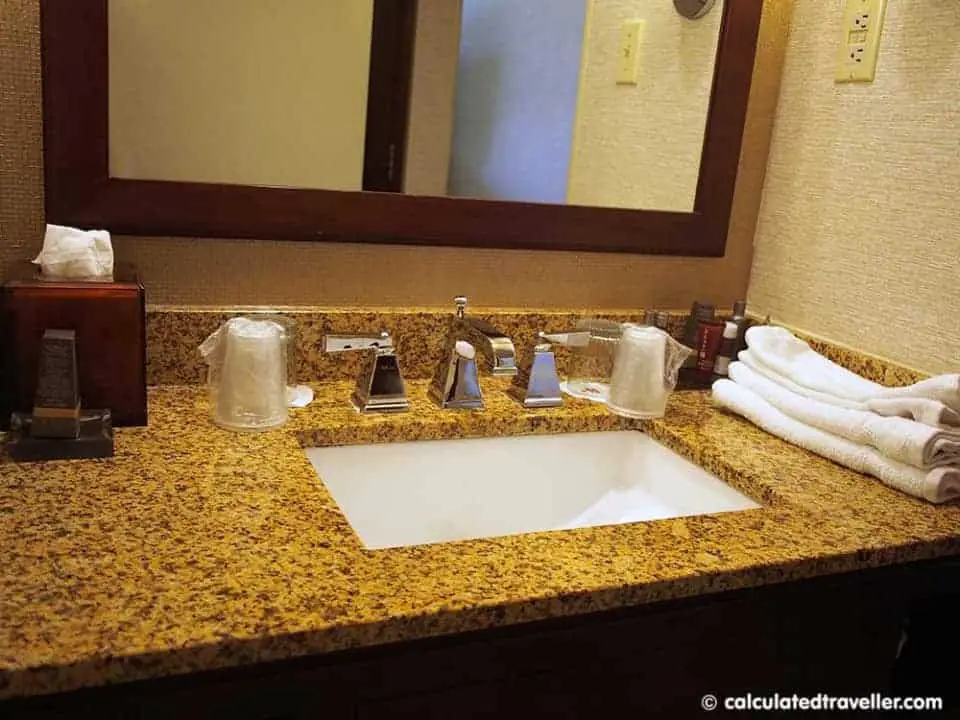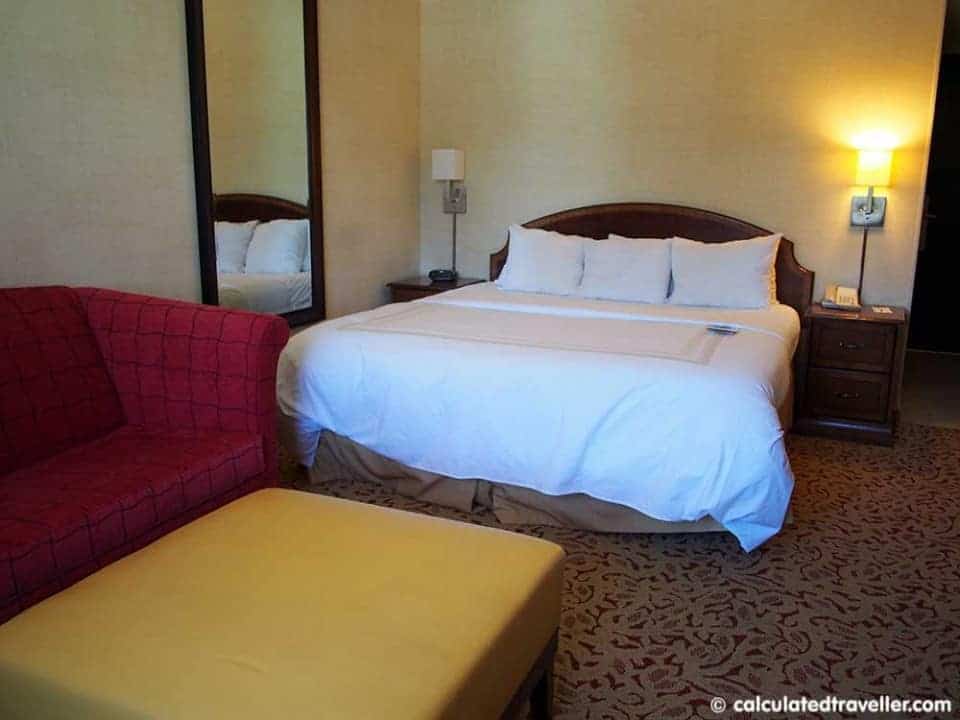 Pros
Location – Boca Center has Panera Bread, MacDonalds as well as other restaurants, bars and shopping
Quiet
Comfortable room with all the standard ammenities
Fast, efficient check-in
Lobby bar/café
Business centre
Outside patio area
Outdoor pool
Staff was very friendly and helpful
Cons
Bathroom sink area was really small. Space was minimal on the countertop as both sides of the sink were full with towels/soap etc. There was no shelf or rack to put the towels. We had to rearrange everything to place both our toiletry bags and even then it was tight.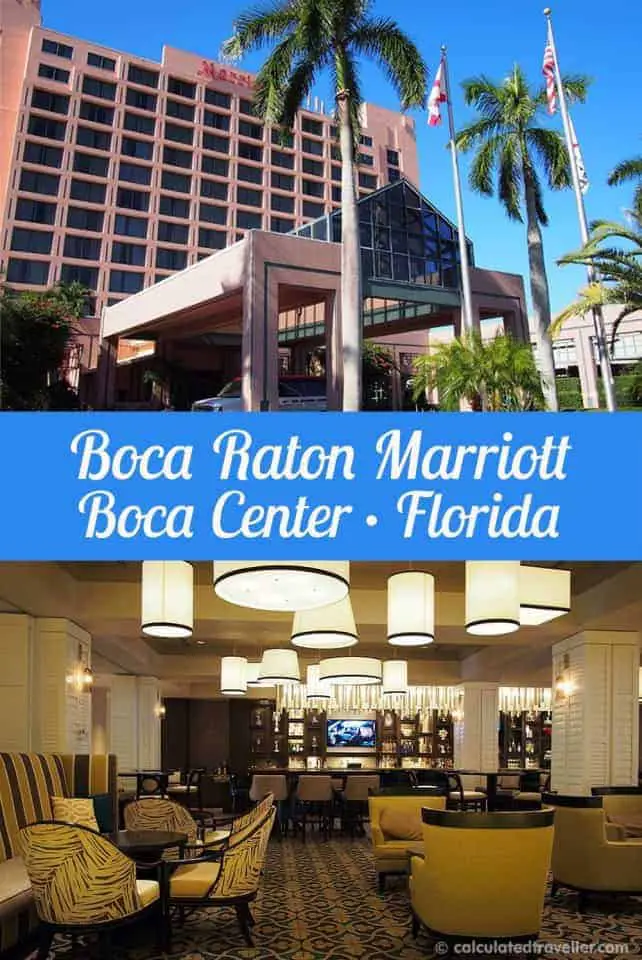 Boca Raton Marriott at Boca Center
5150 Town Center Circle, Boca Raton, FL 33486, United States
Read other reviews of the hotel.
I think we've found our new favourite hotel spot for our next trip to Fort Lauderdale. Next time, we'll take some time out and visit the beach!
Have you visited Boca Raton, Florida before? Have you got any suggestions of must-sees to check out in the area? Share your ideas below…