If you're a person who appreciates intimate, low-key travel experiences, Captain Cook Cruises' flagship – the Reef Endeavour – is just what you've been looking for. It certainly was for my husband, Greg, and me when we sailed on the 11-day Lau Cruise to the outer reaches of the Fijian Islands in March. Based out of Nadi, Fiji, the Captain Cook's Reef Endeavour has a maximum capacity of 130 passengers and a staff that will do their best to ensure you have the holiday you've been dreaming of.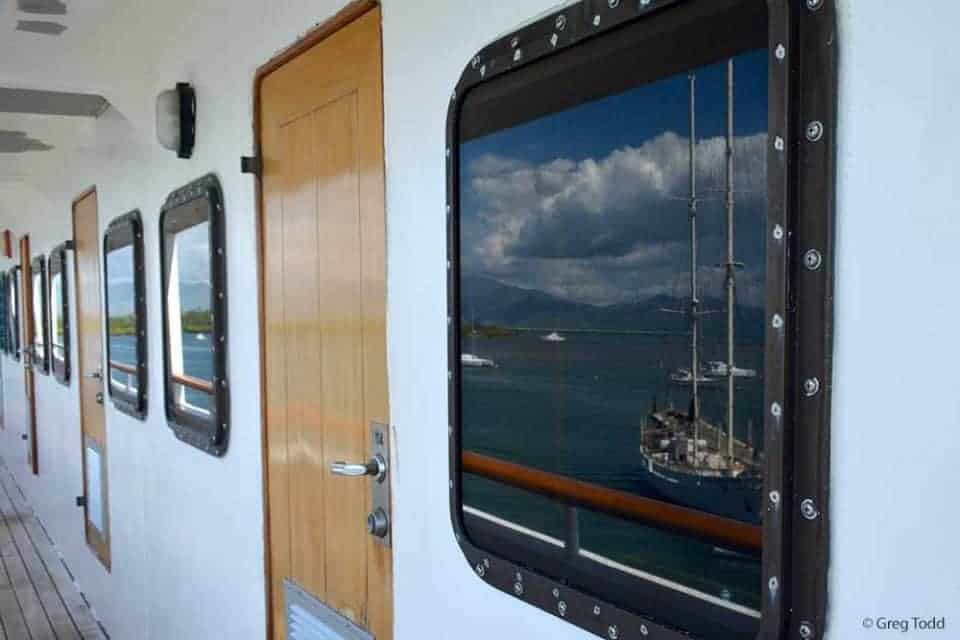 Captain Cook's Reef Endeavour Amenities
The Reef Endeavour offers most of the same amenities you'll find on the mega cruise ships without needing a map to find them! They have a spa, pool, bar, gift shop, library, laundry, hot tub, mini-gym and the internet (when in reach of a signal). They also offer some additional services that I particularly appreciated:
An on-staff marine biologist who presents talks about the reef and wildlife you are likely to see at each stop
A dive instructor who can certify you for your Discover Scuba Diving (DSD) course and accompany you on your first open-water dives
Nightly entertainment in an intimate setting where passengers can get to know one another
A hospitality manager who is always available to answer questions, expedite special requests and make sure your cruise is everything you want it to be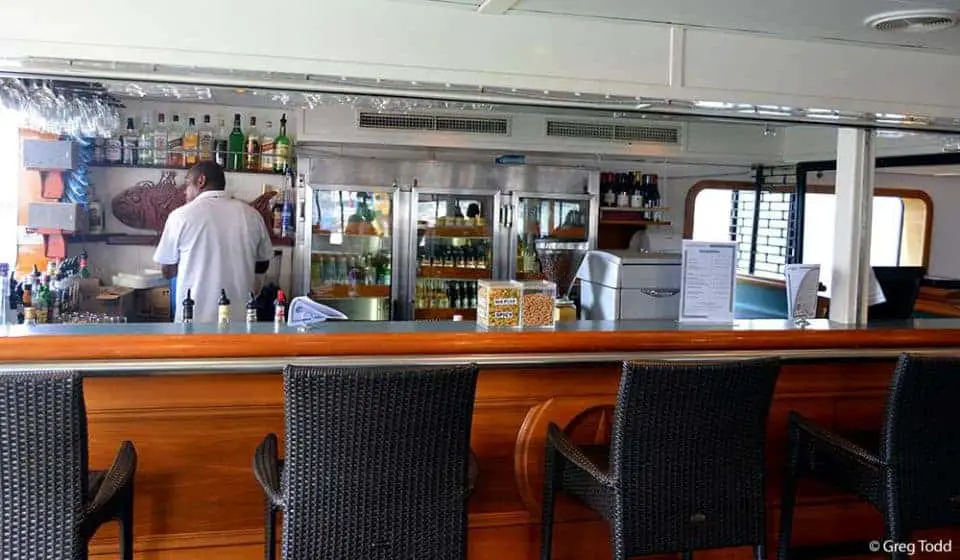 Captain Cook's Reef Endeavour Dining
The Reef Endeavour's kitchen staff does an outstanding job of preparing meals to meet the dietary needs and desires of all its passengers. In fact, I had one of the best steaks of my life on the Lau Cruise!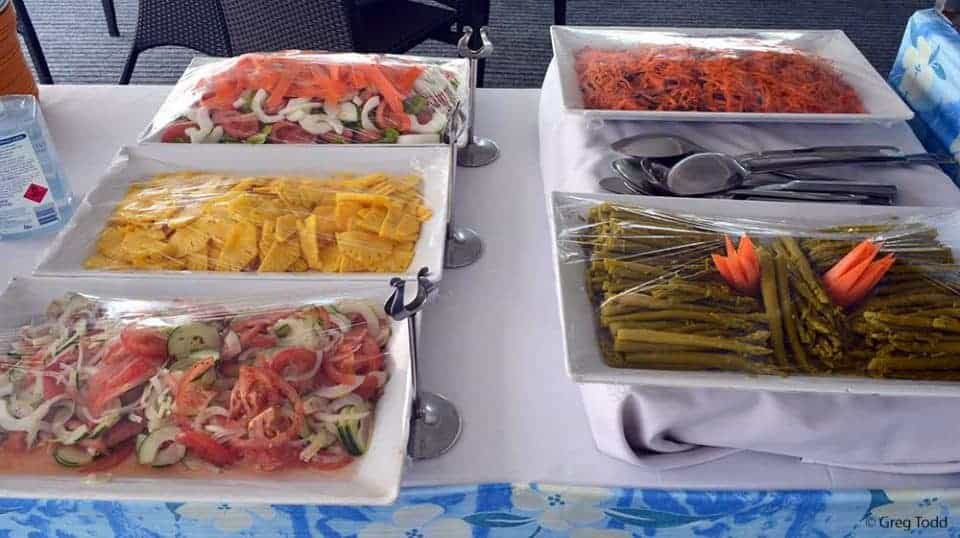 They provide:
Excellent variety serving foods for all cultures (e.g. Shepherd's Pie, spaghetti, eggs on toast, couscous salad, lox and bagels)
Opportunities to try new things (e.g. Okra and onions for breakfast, Vegemite – you have to try it at least once!)
Vegetarian and gluten-free options … they will also cater to any other special dietary needs.
A la carte nights where you order from a special menu. The service is fast and the food is extraordinary!
Afternoon tea and cakes each day
Hors d'oeuvres each evening before dinner
A 24-hour self-serve coffee, tea and cookie station
Captain Cook's Reef Endeavour Staterooms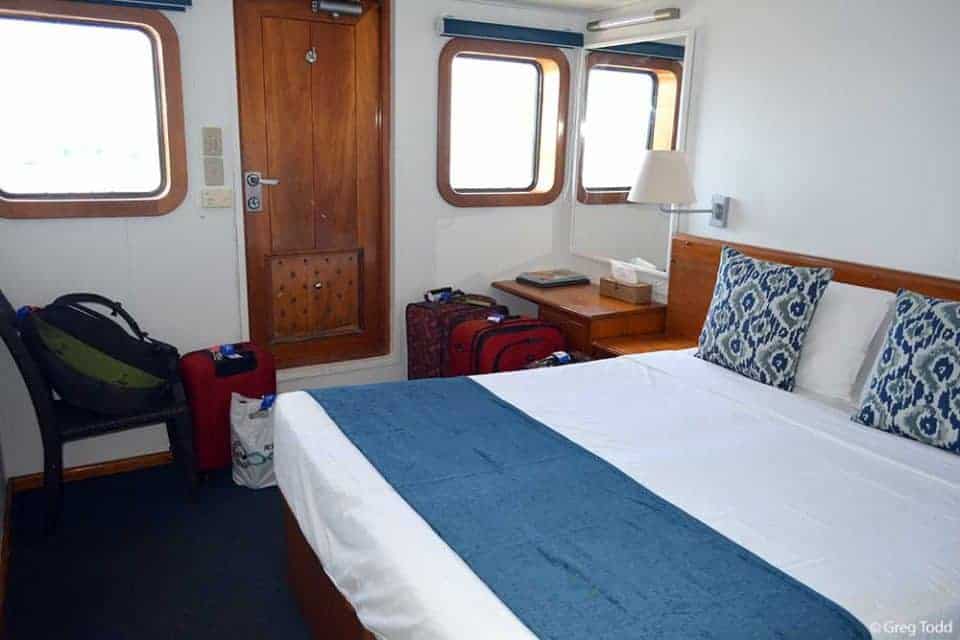 I've cruised on the Reef Endeavour twice now and had a stateroom each time. They are roomy enough for two people to go about their business without constantly bumping into one another, the beds and pillows are very comfortable and the construction is top-notch so you'll rarely (if ever) hear your neighbours. Here are a few other niceties:
There is plenty of drawer space for two people with 11 days' worth of folded clothes.
The closet has ample room for all your hanging clothes (although you may need a few more hangers).
There's plenty of good lighting (a fluorescent tube over the mirror, sconces at each bedside, and ceiling lights in front of the closet, in the bathroom and over the bed).
The AC works great and does a fantastic job of keeping the humidity at bay.
There's a vented panel in the exterior door to let in fresh air without sacrificing your privacy.
There's adequate counter space for recharging all your electronics plus room for tissues, a clock, reading glasses, phone, etc.
The under-bed storage lets you stash your suitcases and backpacks to get them out of the way.
Captain Cook's Reef Endeavour Advantage over Larger Cruise Ships
One of the best things about the Reef Endeavour is that its small size allows the captain to manoeuvre it into places that larger ships cannot go. Smaller ships allow passengers access to secluded islands and snorkelling and diving sites that a larger ship wouldn't be able to offer.
With a maximum of 130 people on board, the staff can get to know you and cater to your preferences. By the end of our cruise, the staff knew our names, what we liked to drink for dinner and whether we preferred to stay up late or go to bed early!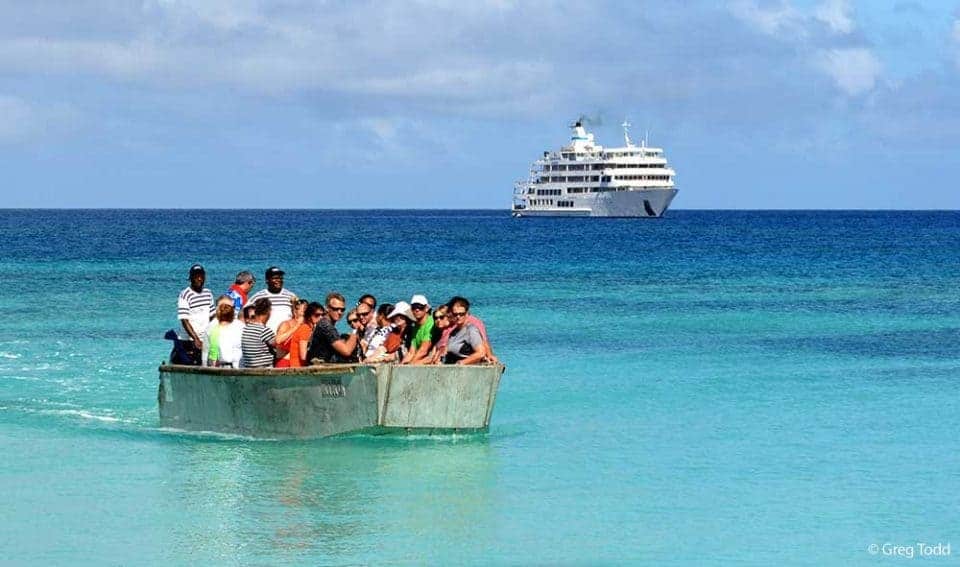 If you've been considering a cruise but don't like the idea of a ship that holds more people than your hometown, I highly recommend Captain Cook's Reef Endeavour. It provides an excellent cruising experience in a pristine marine environment. Whether you're the type of person who likes to chase adventure at every opportunity or prefer to sit on the deck with a glass of wine watching the sunset, you won't be disappointed with Captain Cook Cruises.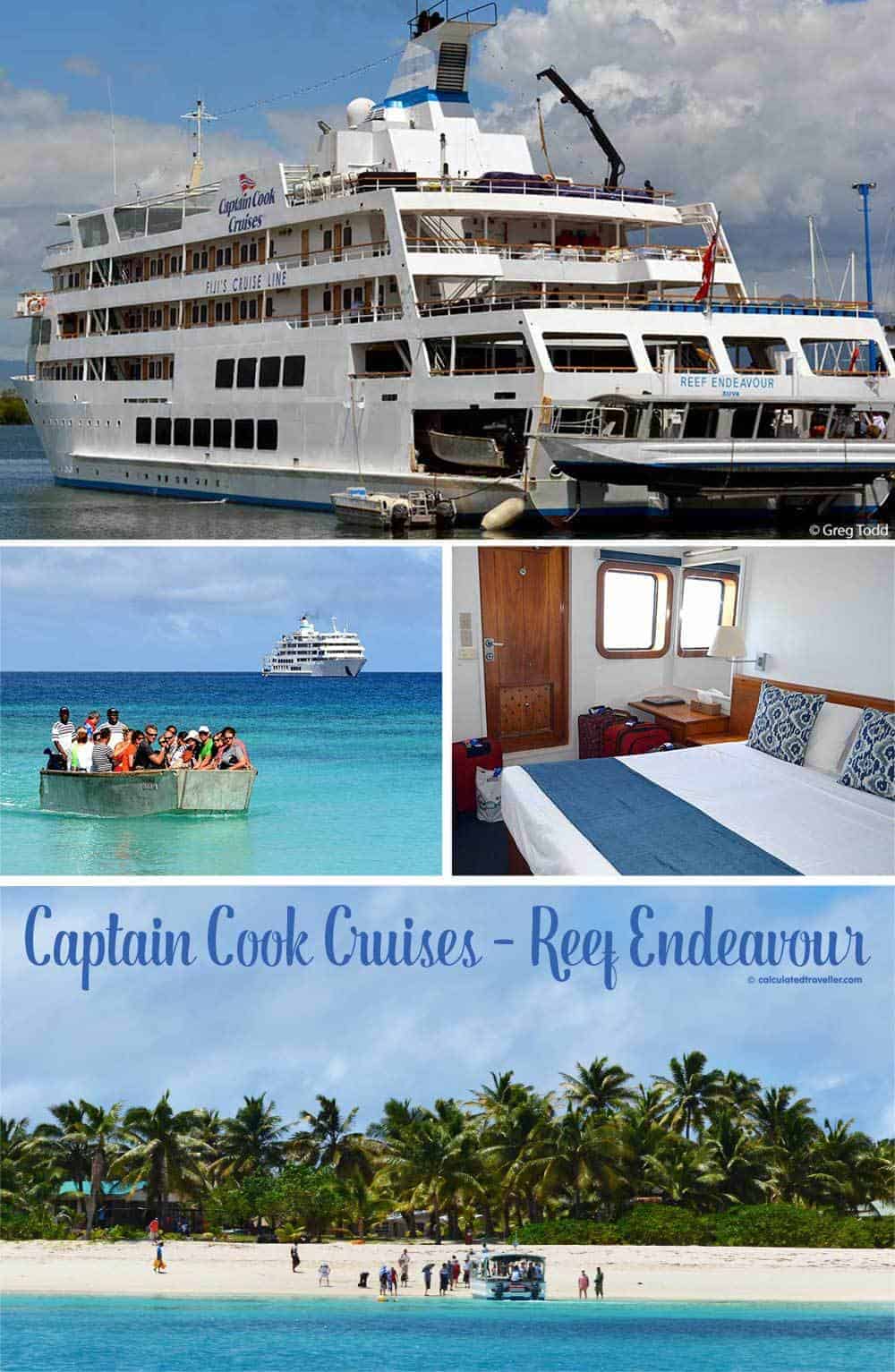 For more sailing articles:
– You've Booked a Cruise, so Now What?
– Celebrating the Holidays at Sea