Paris France — the "City of Lights" is on every girl's list of dream places to see at least once in their life — myself included.
Unfortunately, the closest I've come to put my dream city Paris into reality is visiting the Paris Hotel in Las Vegas and Walt Disney World's Epcot Centre — so not the same thing!
Paris is the epitome of romanticism where one dreams of having their future spouse declare their undying love – proposing on bended knee with a ring in hand while atop the Eiffel Tower.
Sigh…
We can't all have a fairy tale wedding proposal, unfortunately, and sometimes one just has to take the bull by the horn and book that darn trip to France ourselves – be it a surprise for our partner or just a girl's trip abroad!
I am woman hear me roar!
Thankfully, there are lots of flights to my dream destination Paris! Plus they aren't enormous budget breakers as one might think and once in Paris, there is a multitude of inexpensive excursions (some even free) to choose from so that you can splurge on the big items such as great food, great shopping and maybe some bling!
There is so much to see and do in this famous city, but my list has to include these seven places when I finally get to see the real Paris France.
Eiffel Tower
Known throughout the world as the symbol of my dream country, Paris's Eiffel Tower is where it's at! You really can't go to Paris without climbing to the top of the Eiffel Tower for a view of the city down below.
But, did you know that there is a room at the very top of the tower? Designed and created by Engineer Gustave Eiffel to be used as his personal office it has been fully restored and is available for public touring – it is said to have the best views from this level.
There are many restaurants and a champagne bar at the top also so that you can celebrate your new engagement or just celebrate your first time to Paris in style!
The Louvre Museum
I love exploring museums and art galleries in general, and it is said that the Louvre is one of the largest and one of the most visited museums in the world. With approximately 70,000 works of art as well as those two famous girls the Venus de Milo and The Mona Lisa calling the Louvre home, this is a perfect spot for a girl's trip!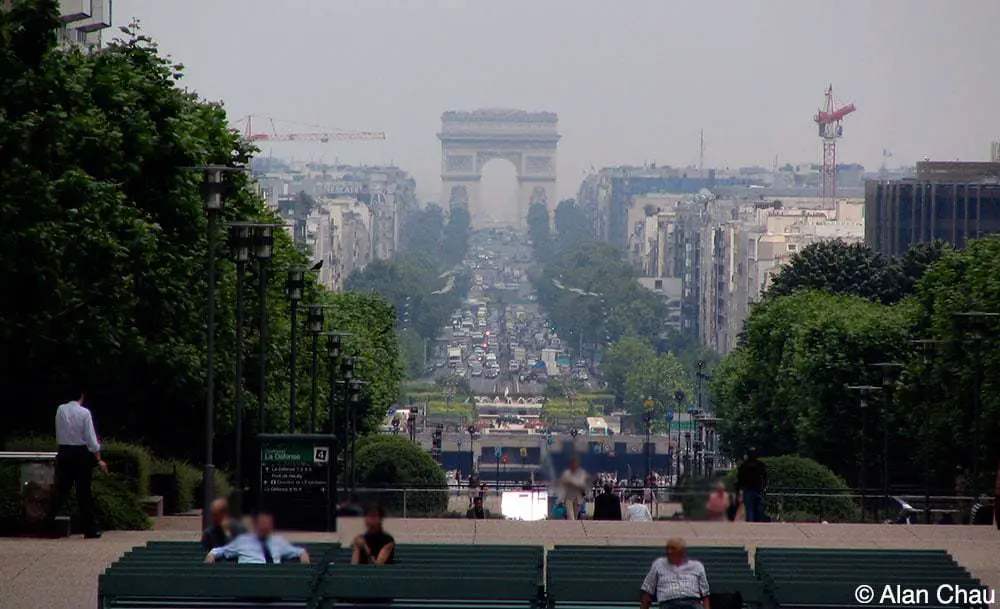 Champ Elysse and Arc de Triomphe
An evening stroll down the Champ Elysse with a photo-op of The Arc de Triomphe in the background is totally scrapbook worthy. But, I had no idea that you could go inside the building and always just assumed that it was just an "arch" but there is an observation deck at 50 meters up, and it is said to have a great view of the city.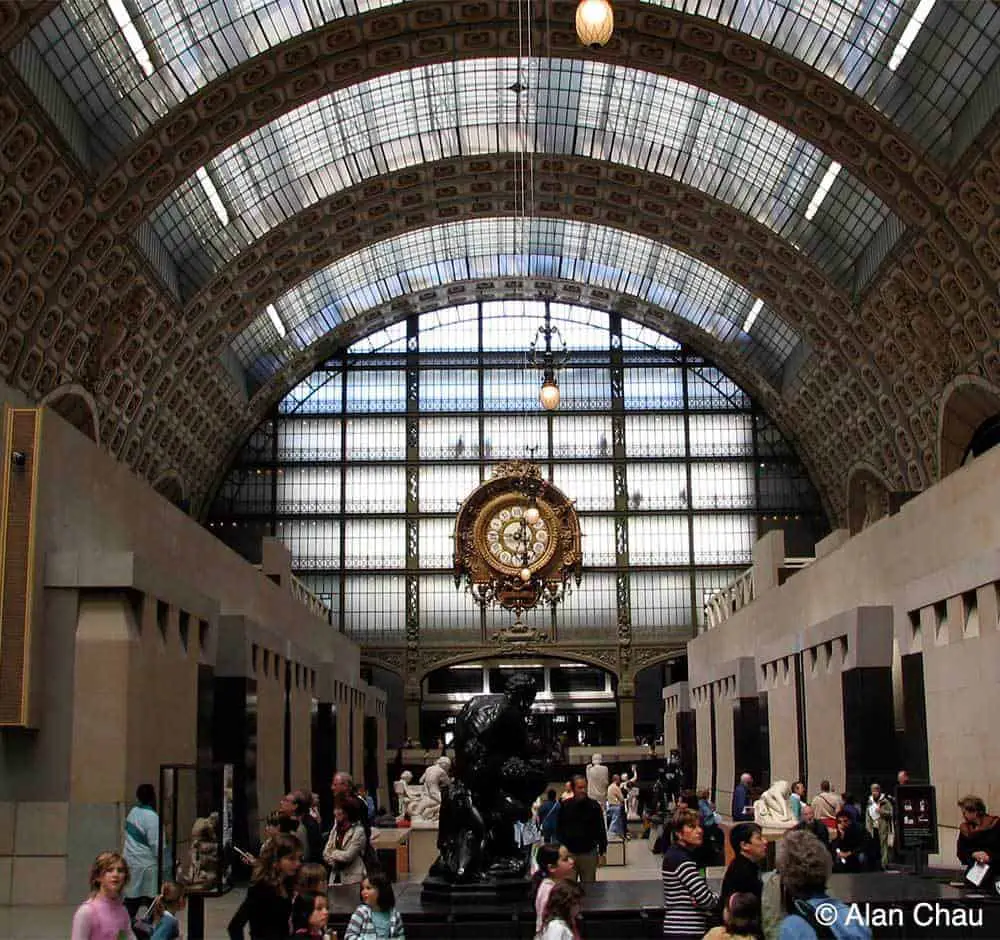 Orsay Museum
Another one of THE museums in the world to see and this one with the great impressionist masters of Manet, Gauguin, Cézanne, Monet, Renoir, Sisley, Van Gogh, Delacroix, and much more great artists.
Notre Dame Cathedral
Gargoyles and hunchback aside, you can't go anywhere in Paris or Europe for that matter without spending some time touring the many churches. Personally, I love looking at the stained glass windows and marvelling at the architecture and engineering skills that went into creating these gorgeous buildings so many years ago before technology and machinery.
Palace of Versailles
Another thing that girl's love is royalty, castles & palaces and Versailles is THE one not to miss. Louis XV, Marie-Antoinette, The Hall of Mirrors, The Garden — so much history, so much luxury and grandeur. I need to make sure that I have an empty memory card for this day trip!
Here are some more ideas for a fun Girls weekend in Paris.
Here are some unusual and quirky hotel finds in Paris.
Thinking about a hotel barge cruise in France? Check this article here.
So girlfriends of the world, who's coming with me to my dream place Paris France?
Do you dream to go to Paris? It's my dream city to visit what's yours?