When thinking of gin — two distinct images come to mind.
First, a room filled with stuffy 17th century European physicians, plying themselves with a juniper-based distillate for its "medicinal" benefits – second, a smoky Casablanca era gin joint filled with rough and tumble patrons staring longingly into their dirty martini glasses, a piano playing sad tunes in the corner.
Imagine my surprise when driving through Upstate New York within the picturesque Finger Lakes; I stumbled upon Finger Lakes Distilling nestled on the eastern shores of Seneca Lake.
5 miles north of Watkins Glen NY not only did I discover a delightful small batch distiller with offerings of vodka, whiskey, brandy and liqueurs…I also rekindled my love for gin.
The Finger Lakes Distilling experience is clearly designed to appeal to the senses. The central facility is created in the tradition of a Scottish whiskey distillery with the heart of the operation, a 300-gallon pot still, within view of the tasting room. The sights and smells alone make it worth the trip and this before even one sip of their award-winning offerings.
Finger Lakes Distilling — OriGINal Gin Workshop
What sets Finger Lakes Distilling apart from the other distilleries in the area is their OriGINal gin workshop. "Think it. Blend it. Drink it" is their catchy tagline to sum up the workshop but this motto does little to reveal the wonderful experience ahead.
Included is a tour of the distillery, an education on the history of gin and gin production, and finally the pièce de résistance…a blending of my very own bottle. Since hearing of the OriGINal gin workshop, I had been giddy to try my hand at this. How hard could it be, pick a few botanicals, throw them together and voilà – martini time!
I couldn't have been more wrong.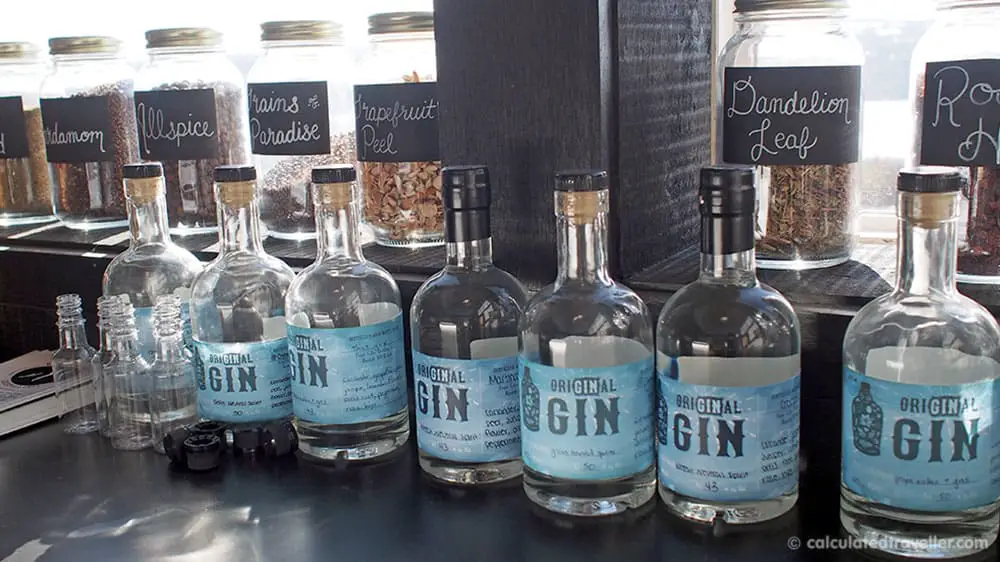 As we learned, gin is a complex tipple. Its base is juniper, berries from an evergreen bushy shrub with additional ingredients used to balance out its bittersweet taste. I was genuinely amazed at the ingredients list provided. Although unusual, dandelion leaf, lavender flower and lemon peel did not intimidate me. It was the orris root, cubeb berries and hyssop (I'll let you Google them) that really opened my eyes (or rather my taste buds) to the subtle profiles of a recipe. The combinations are endless.
Getting Ginny with it in the workshop
Without straying too far out of my comfort zone I decided on two small citrus batches, adding to the juniper base. The first with a hint of grapefruit and lime peel with a whisper of coriander, the second, a generous dose of sweet orange and lemon peel with a kiss of cardamom. It was amazing how with such similar botanicals there was still a notable difference between the two. Which one was better? A mother never plays favourites with her children!
Poof! Gone are my thoughts of gin as an old beverage of bygone days. Now fresh, vibrant and clean with so many characteristics it can easily be enjoyed neat, on the rocks and with any mixer in or out of a martini glass. It's even surprisingly good with food, a cucumber sandwich, Indian foods or a sharp cheese — a perfect splash for summer.
Although gin was my focus today, it's evident that the folks at Finger Lakes Distillery take their craft very seriously. From their impeccable facility, knowledgeable and entertaining staff it is clear that they are developing the very best product out there while still maintaining local, small batch quality.
Browsing their tasting room my only regret is not having the time to explore their vodka, brandy, liqueurs, whiskey and grappa (oh my!).
Well then, certainly reason enough to return to Finger Lakes Distillery.
Cheers…and to your health!
Finger Lakes Distilling is dog-friendly and open to visitors from 11:00 am to 5:00 pm every day, except for the following major holidays: New Year's Day, Easter, Thanksgiving, Christmas Eve and Christmas Day.
Travel assistance was provided by Visit Rochester and the Watkins Glen Area Chamber of Commerce. All opinions expressed are entirely my own.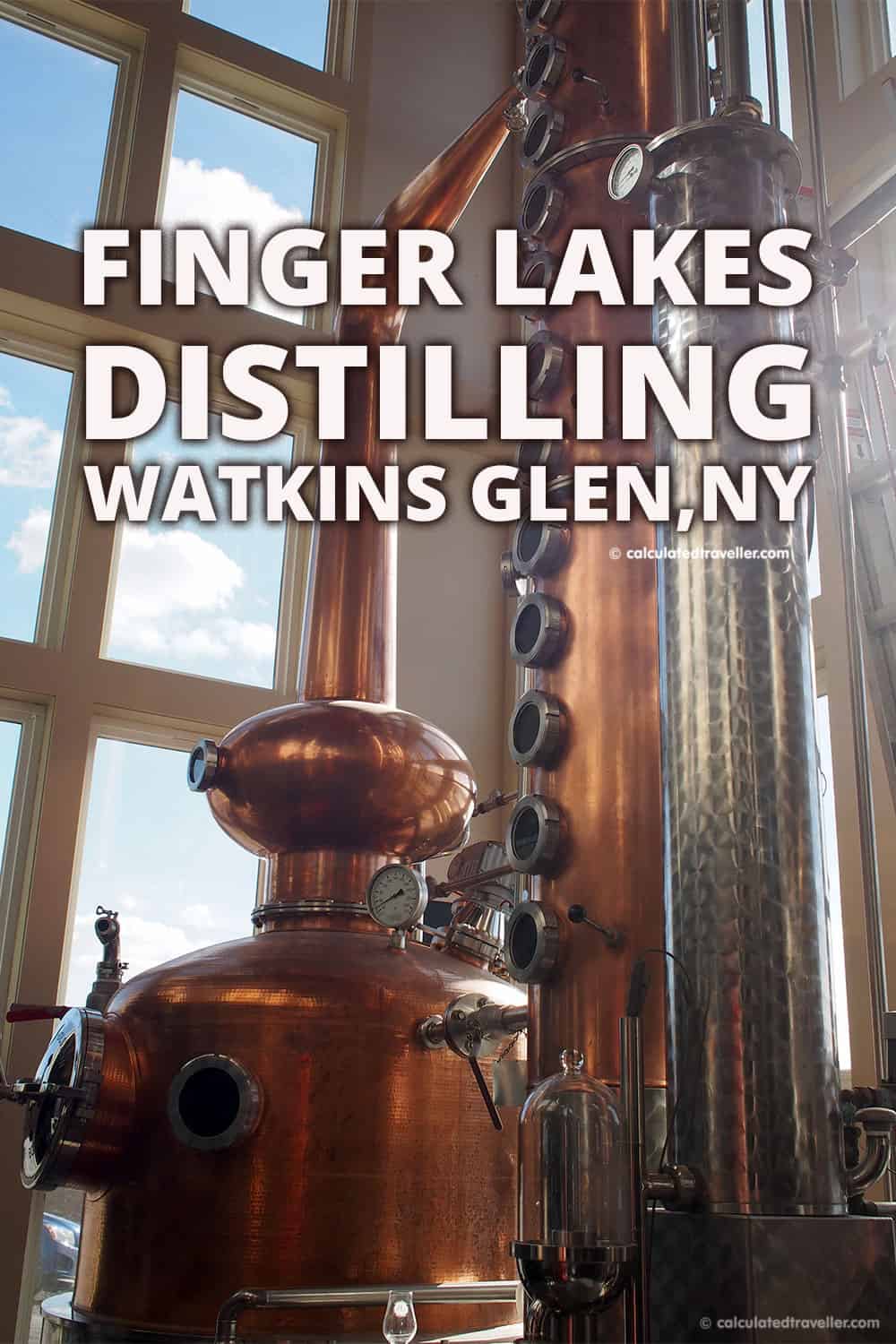 Read more about Finger Lakes Distilling on TripAdvisor.
While in the area look out for a Finger Lakes Distillery Trail, and the Seneca Lake Wine Trail. For other adventures, read:
– Graft Wine and Cider Bar in Watkins Glen
– Horseback Riding with Painted Bar Stables at Watkins Glen NY
– Beer and Wine in Buffalo Niagara USA
– Temperance and Temptation Tour of the Headwaters of Ontario