You are going on a beer and wine road trip, and you use the phrase "Niagara Wine Region". Most people I know will probably think of Canada but think again. The Niagara Wine Region doesn't pay attention to boundaries and borders or lines on a map. The soil is just as rich and fertile across the border into the USA as it is in Canada.
Here's the thing, because the area is "newer" concerning wine tourism, don't expect fancy rides through the vineyards and tours of the barrel room scheduled on the hour. Tours are appointment only, and as far as I can tell, tastings are what's more the norm here. That being said, you also won't see huge busloads of tourists getting in your way, at least not yet.
10609 Ridge Road (Route 104), Medina, NY
This winery located in the north-west corner of Orleans County is named after the founder Leonard Oakes back in early 1900. Now, four generations later, we are welcomed by Jerod Oakes, in the large tasting area with a few separate bar tables and chairs. Jerod spent time sharing a bit about his family, the farm and his mission to "make the Buffalo Niagara region is known for something — hospitality and quality wines"
We tasted the following:
2012 Reserve Riesling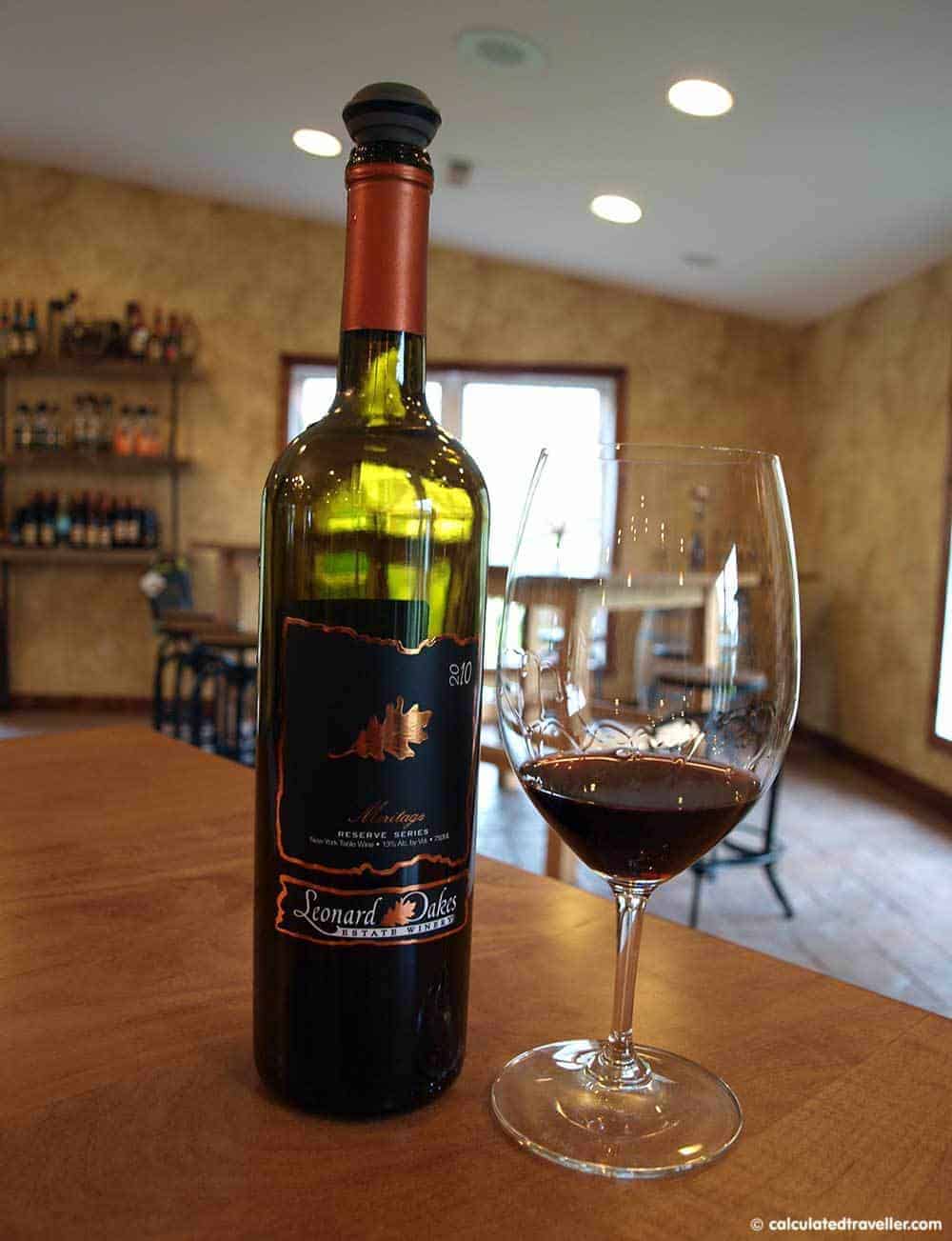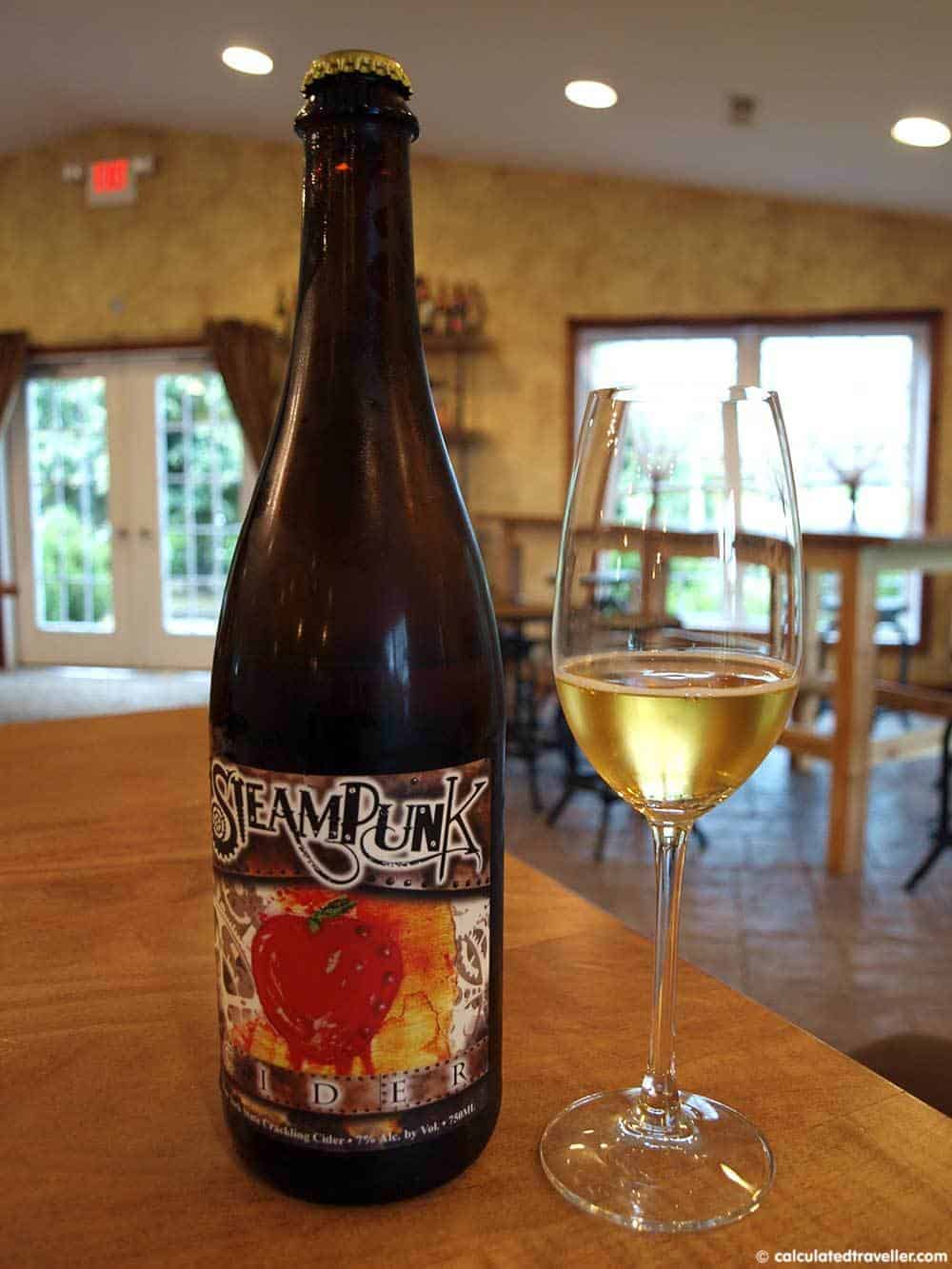 Steampunk Hard Cider – clean, fresh, refreshing and it didn't taste like apple juice about to go bad like some hard ciders taste. It's no wonder that Steampunk Hard Cider was listed at #2 as reviewed by The New York Times "Fresh, tangy and balanced, with pleasingly bitter, herbal, honeyed flavours".

They also offer food fights, food events and wine-inspired giftware.
4746 Lockport Town Line Rd Lockport, NY
Arrowhead Springs Vineyards is a small family winery owned by Duncan and Robin Ross. The vineyard, located down a long country road, the tasting room is smaller and not as bright and welcoming as the one at Leonard Oakes Winery but the view — Oh, the view there is 25 acres of it, and it's gorgeous!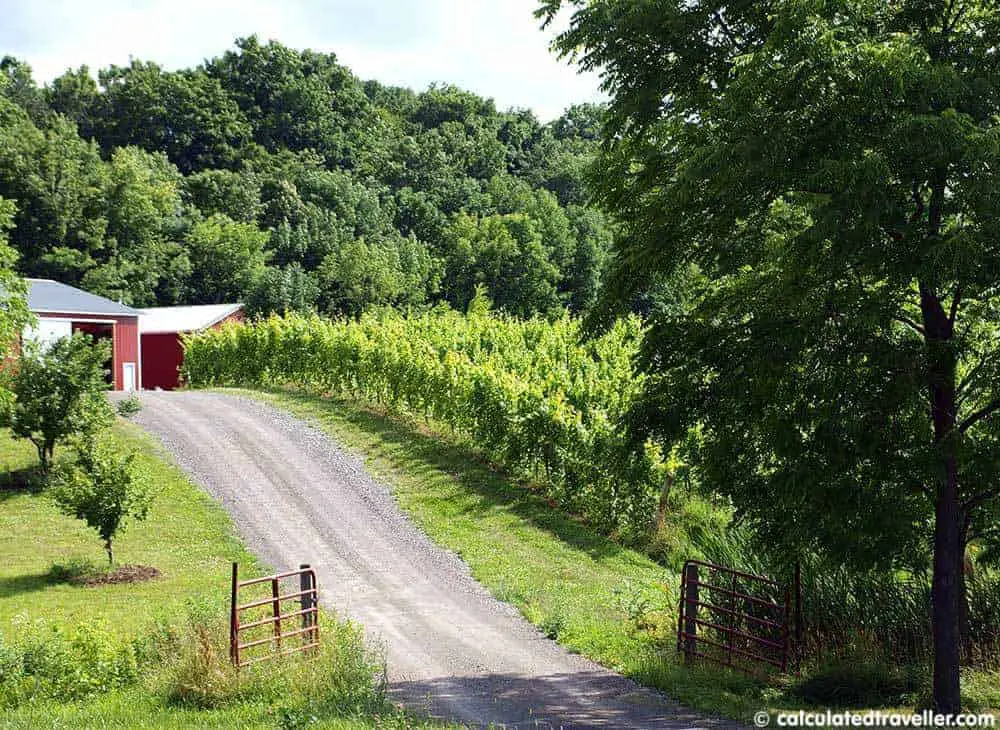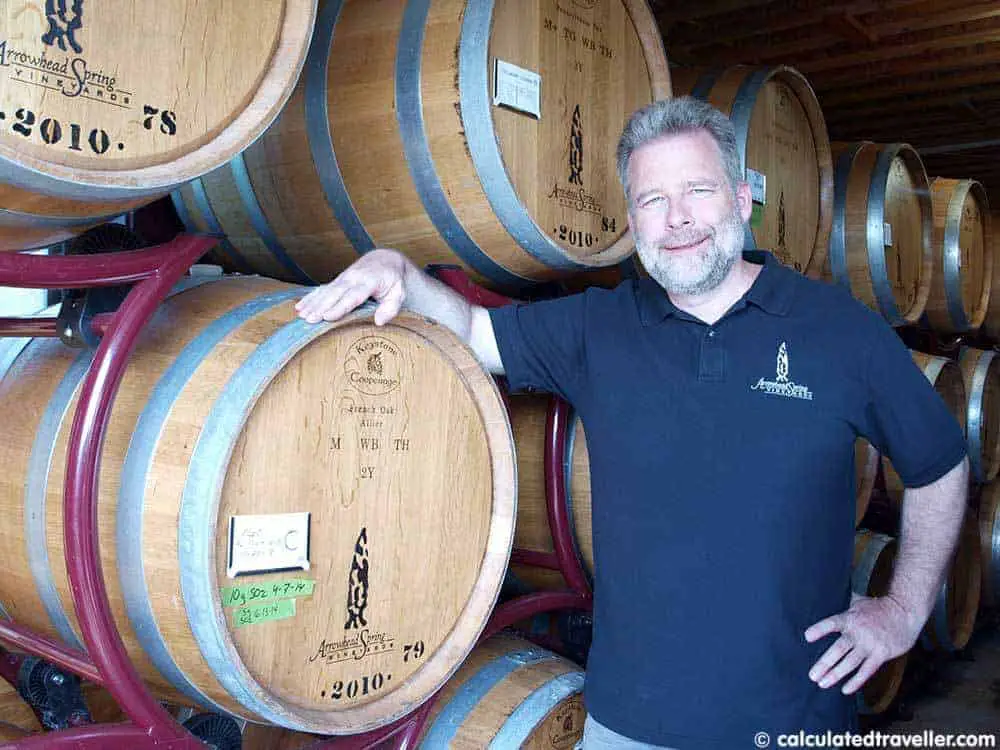 The couple is quite lovely, and Duncan was happy to show us the barrel room and pose for a few photos. You can tell that they both take pride in their award-winning product, and they should be proud. Before starting Arrowhead Spring Vineyards back in 2002, Duncan was an amateur winemaker before taking a chance on going pro.
We had an opportunity to check out the vineyard and received an exclusive tour of the barrel room, and a peek at the chicken coup. These hens are working chickens as Duncan explained; he sets them to work, as they love to eat the Japanese Beetles that nibble on the grapes.
We tasted the following: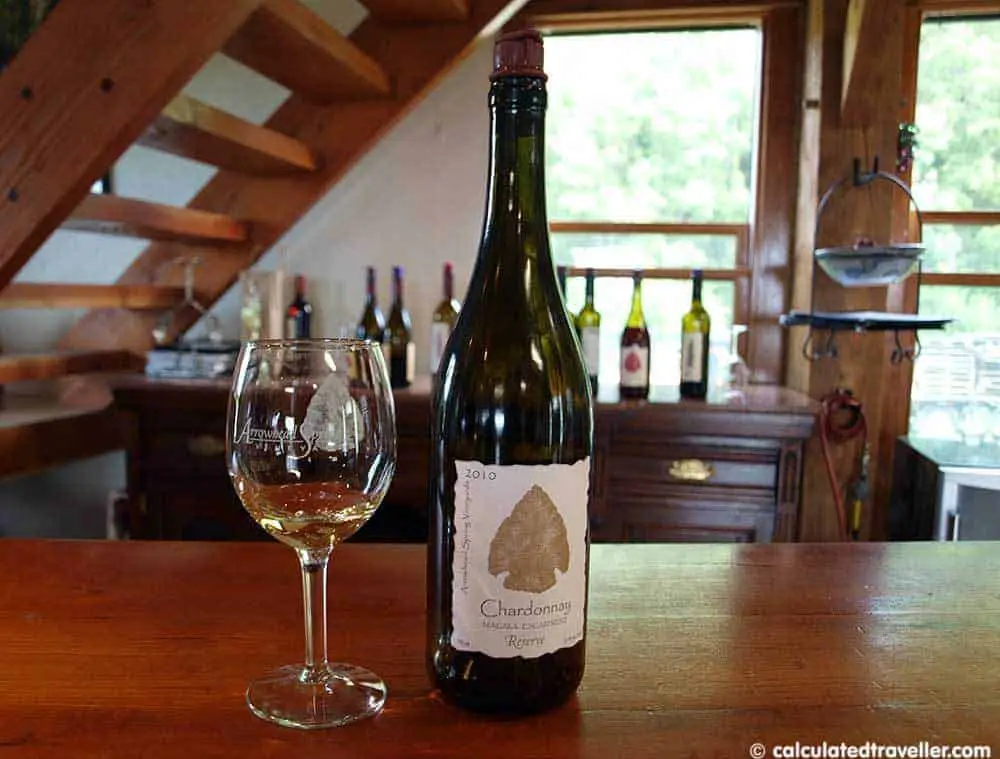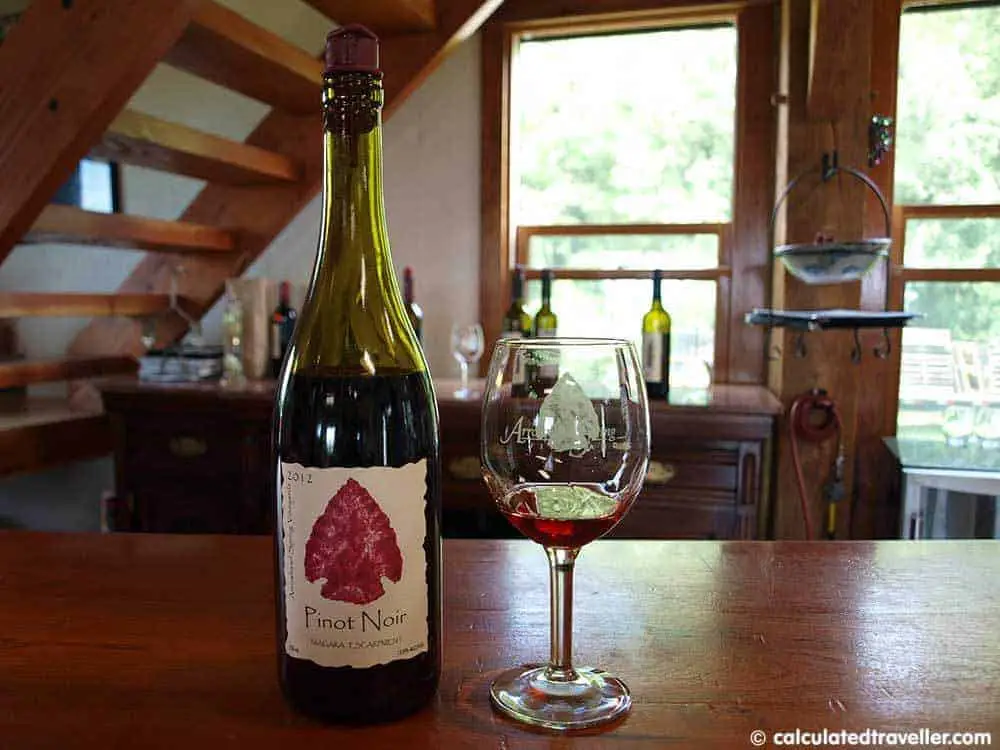 15 Lafayette Ave, Buffalo, NY
This nondescript garage of a space is hidden down a residential street but worth a visit. Buffalo's first nanobrewery (a scaled down microbrewery) opened in April 2012. Their goal? "To foster a sense of community and place, enriching our hometown through the production of damn good beer."
We met with Rudy Watkins, Head Brewer, who instantly reminded me of actor Seth Rogen. I half expected James Franco and Jonah Hill to stroll in the door for a drink…
We didn't have a tasting here because it was a tad bit early in the day. But just be warned that Community Beer Works is a very no-nonsense casual environment. You are basically in a garage, standing in their workspace next to a counter drinking.
But don't let the environment (or my description) give you the wrong idea. The guys of Community Beer Works are very passionate about the art of beer making. Just recently they were named as "Best Local Brewery" in the "Best of WNY 2014" awards.
1250 Niagara Street • Buffalo, NY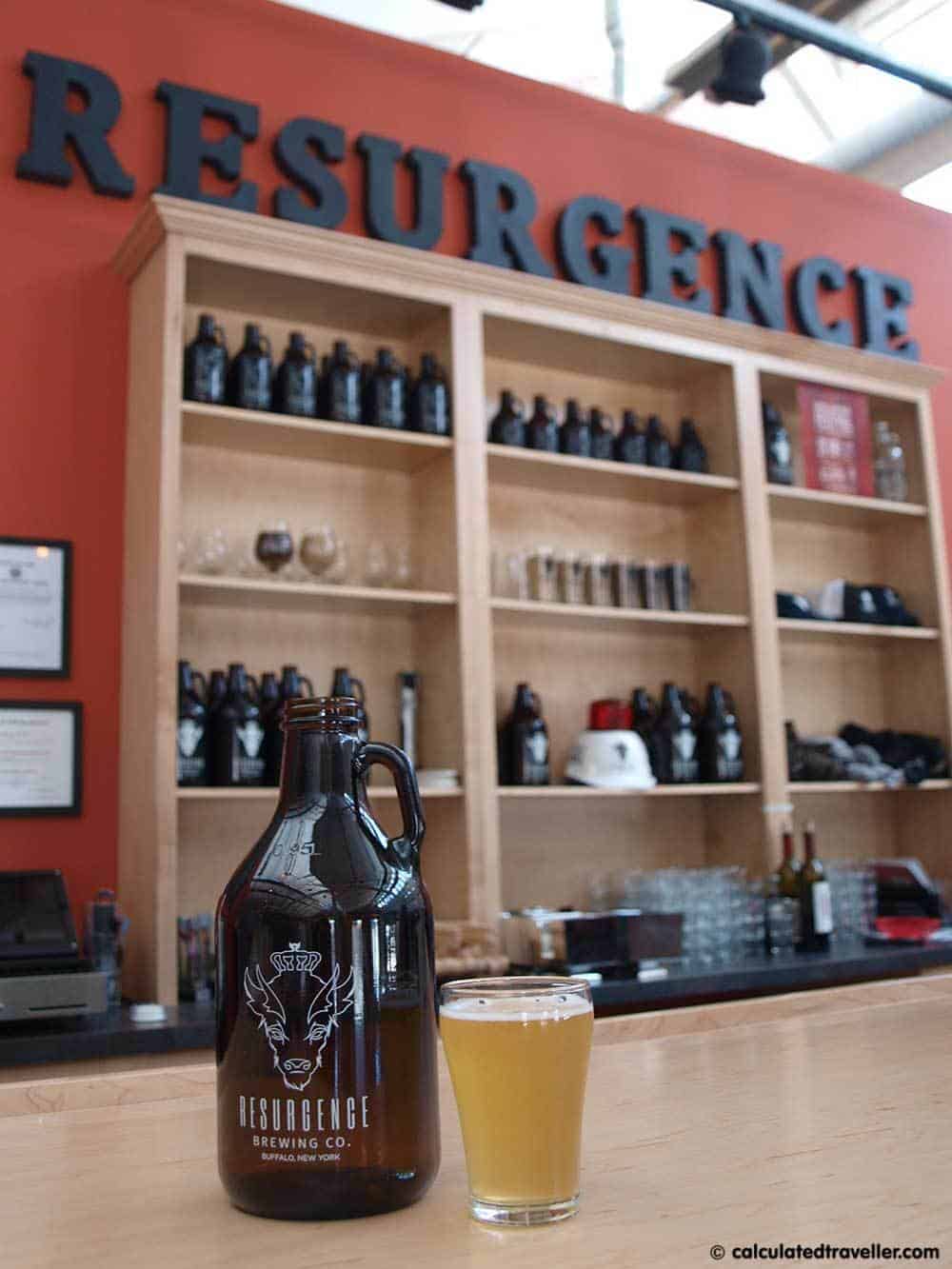 Resurgence Brewing Company is brand new having just opened in June of 2014 and is located in a large warehouse in the industrial area of Niagara Street just around the corner from Community Beer Works.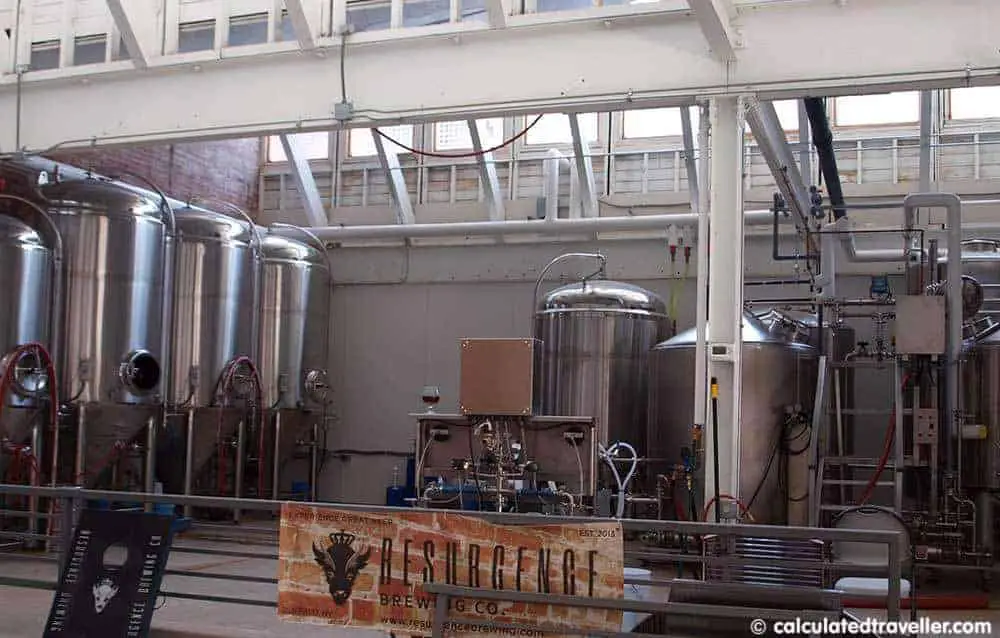 The place is pretty awesome – part working brewery, part restaurant and part entertainment venue all for their goal to "provide a positive environment in which members of the Buffalo community can gather and celebrate with family and friends."
When we had our tour Resurgence was closed. But I can certainly imagine this to be a happening place when it's open. Relaxing on a summer afternoon, listening to live music, eating some beer-inspired bites (the spent grain after the brewing process is incorporated into the bread in the "Breadhive Bread Bowl") and just spending time with friends – it had a cool vibe, and that was with no one in it!
There are 5 to 10 types of beer brewing at a time, and all are seasonally focused.
When we visited we tasted the following:
Loganberry Wit
Summer Saison
Dry Hopped Kolsch – at only 4.4% Alcohol this is the beer that owner Jeff Ware says non-beer drinkers drink when they are "learning" to drink (wink)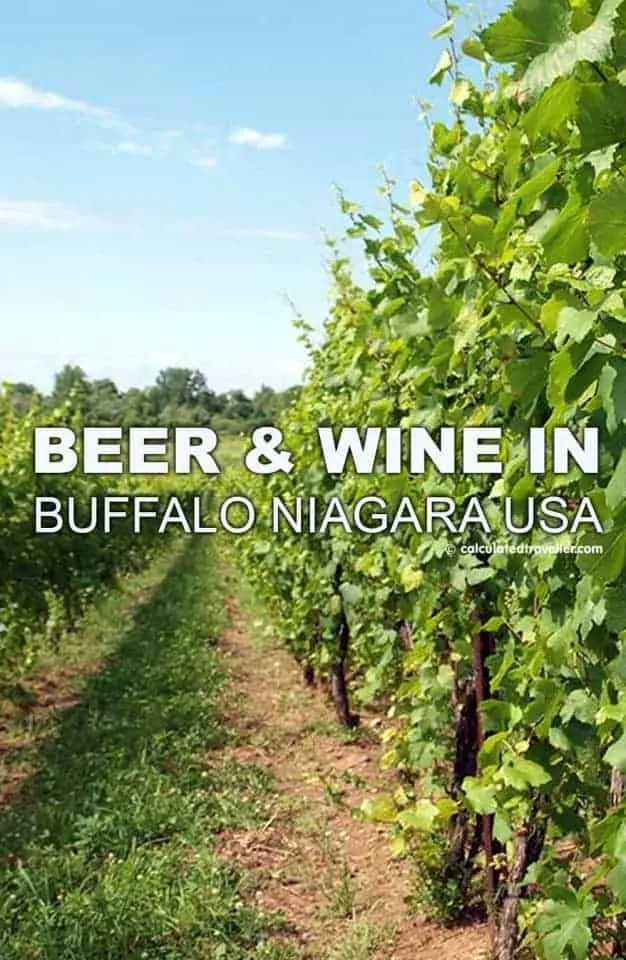 This is just a small sampling of what is on tap and being poured around Buffalo Niagara. There's much more to see, taste and explore.
For another viewpoint check out Will (Going Awesome Places) experience Exploring the Wine Trail in Buffalo Niagara
For more information check out the Visit Buffalo Niagara website with extensive listings within Niagara and Lake Erie as well as suggested itineraries to follow.
 
When in Buffalo Niagara USA – add some extra time after you visit the falls and wet your whistle with some beer and wine
For more adventures in the area check out our Buffalo and Niagara articles on Calculated Traveller.