Kansas City, Missouri, is full of fabulous, family-friendly fun for kids young and old. With educational attractions and creative distractions galore, this large Midwestern city is a great place to explore.
Where to Sleep in Kansas City?
When it comes to where to sleep when having all this fun, my suggestion is to score a Kansas City hotel deal and stay near the Crown Center with free parking and family-friendly restaurants nearby. While you're in the city, don't forget to try some Kansas City barbecue!
Kansas City Zoo

Image via Flickr by jdg32373
Located in Swope Park, this 202-acre zoo has received many accolades since opening in 1909. The Kansas City Zoo's mission is to "connect people to each other and the natural work to promote understanding, appreciation, and conservation." Home to over 1,300 animals, the zoo offers zookeeper chats, feedings, and animal shows, as well as special habitats like Polar Bear Plunge, Penguin Plaza, and Orangutan Canopy.
Plan for a full day and wear comfortable footwear, as the Kansas City Zoo is huge! Should you get tired from all the walking and wish to sit while you tour, a tram, train ride, boat ride, or a modified ski lift are available for an extra fee.
Legoland Discovery Center
See Featured Image (top) via Flickr by dave_banks_geekdad
Kids young and old have been captivated by interlocking Lego building blocks since 1932, and visiting one of the eight Legoland Discovery Centers in the USA is sure to offer creativity and inspiration. With 12 attractions to discover inside Legoland, including rides, a 4-D cinema, and the amazing MiniLand built with 1.5 million bricks, it's sure to be a fun day for the whole family.
If you are planning a Saturday or Sunday visit, check the website for availability to ensure you can take one of the special workshops in the Lego Master Builder Academy. Adults must accompany a child to visit the center, but Legoland recognises that this is not always possible and offers adults-only special events regularly.
Sea Life Aquarium Kansas City

Image via Flickr by Debbie_Long
Sea Life Aquarium is one of those places where you lose track of time, so if you're on a tight schedule, set an alarm! There are 11 interactive zones to explore, including touch tanks where you can get up close and personal with starfish and sea urchins. A favourite exhibit at Sea Life Aquarium is the jellyfish, which mesmerise you with their undulating, slow dance through the water.
Hallmark Kaleidoscope
Hallmark Kaleidoscope is a free attraction by the celebrated greeting card company. Kaleidoscope was created to nourish creative spirit and promote self-expression, and the 40-minute, hands-on art sessions include all the supplies required for a memorable experience. Adults must accompany a child to enter.
While you're waiting for your Kaleidoscope session, check out the Hallmark Visitor Center next door. Here, you can go behind the scenes to see the production of greeting cards, ornaments, and ribbon bows.
Crown Center

Image via Flickr by kla4067
Legoland Discovery Center, Hallmark Kaleidoscope, and Sea Life Aquarium are located in Crown Center, a shopping, dining, and entertainment complex that also boasts Kansas City's only public outdoor ice skating rink. Other notable family-friendly attractions within Crown Center include:
– Union Station: Built in 1914, Union Station is an architectural beauty in Kansas City. Once a train station, Union Station's attractions now include a science center, a planetarium, an extreme 3-D theatre, special travelling exhibitions, and a train experience.
– The Money Museum: This spot offers a free, interactive look inside the Federal Reserve Bank of Kansas City. It's home to the largest cash vault in the Midwest.
– National World War I Museum and Memorial: This is America's official museum dedicated to the First World War.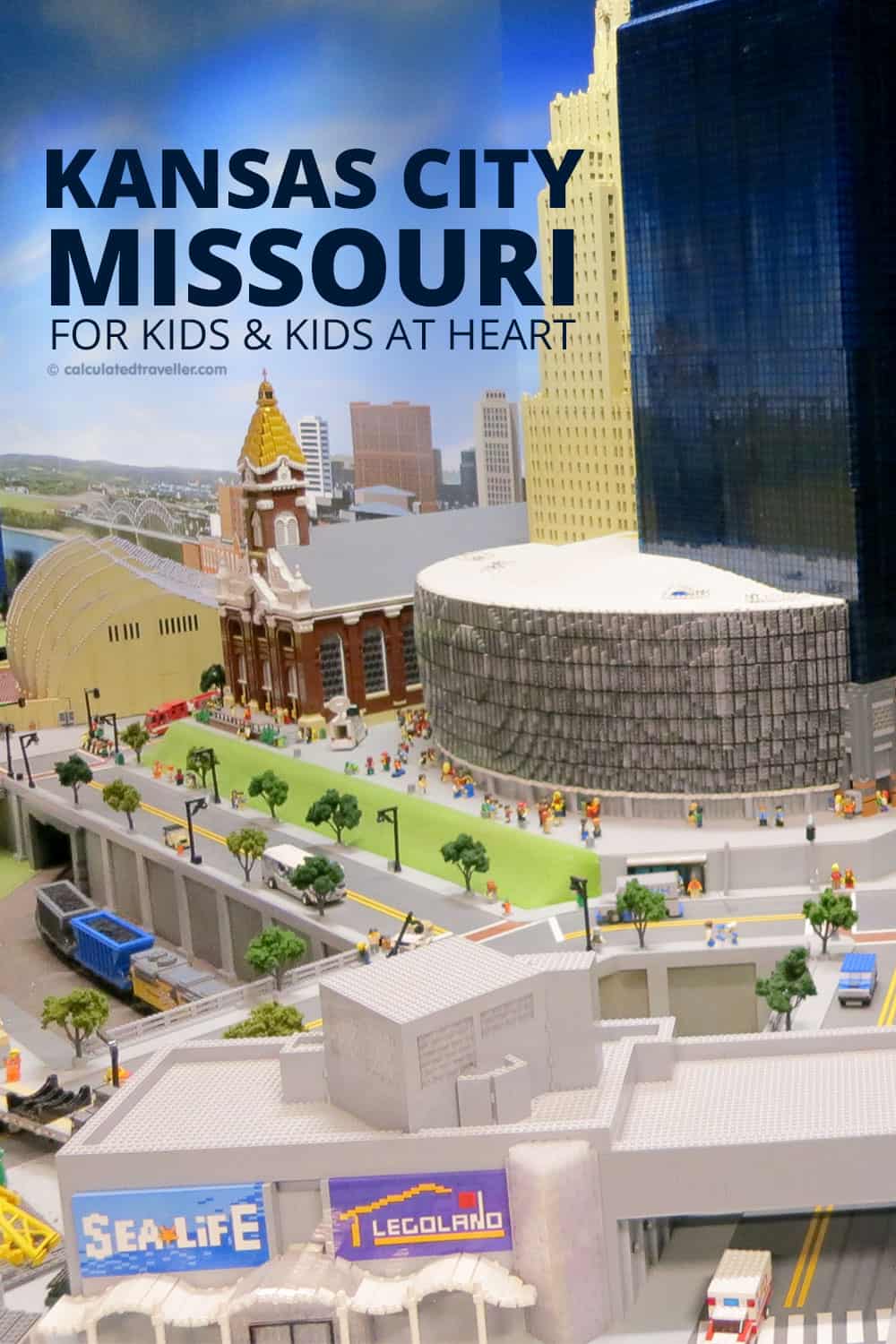 There are plenty of historical, scientific, creative, imaginative, and natural attractions in Kansas City, Missouri. So tell me, what's your favourite travel memory from this great city?
Looking for more things to do in Missouri?
– Up, Down, and Wild in Springfield, Missouri