Located in the burgeoning recently gentrified area known as Griffintown Montreal is the Alt Hotel. A Le Germain Hôtels property with 12 locations across Canada, this budget-friendly funky fresh hotel is a comfortable place to stay for a weekend getaway in the city.
Walking into the inviting lobby of the Alt Hotel Montreal we are greeted with high ceilings, tall windows and very modern furnishings. Alternating black with bright bursts of colour on the walls, plush pillows and seating contrast the cement floors, and natural wood details making this lobby look more like a coffee bar/lounge than a hotel lobby.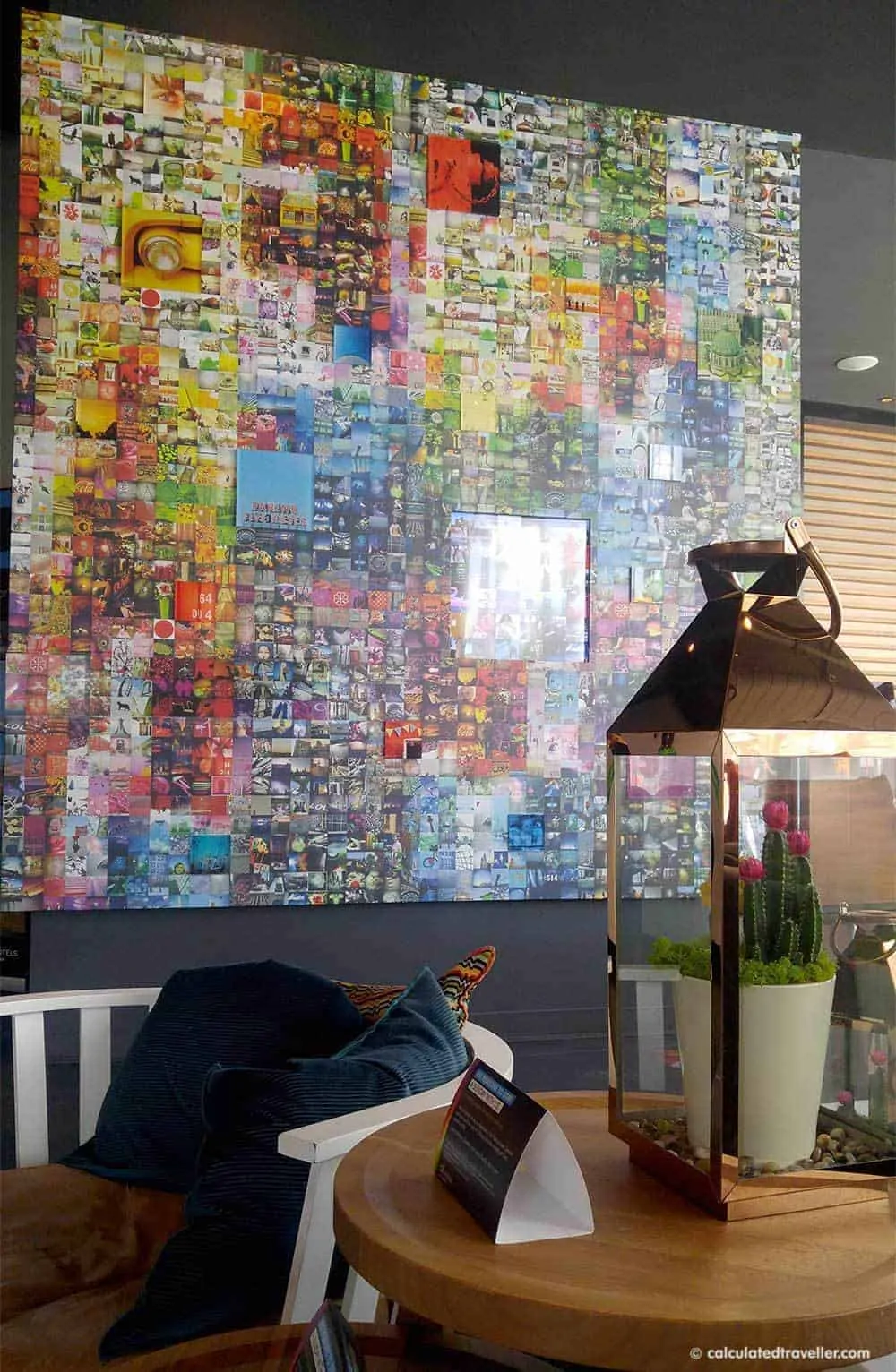 The black/white vs bright colour scheme continues throughout the hallways and the hotel rooms.
With motion activated lights in the corridors and room key activated lights in the room, I loved that the hotel was environmental!
Alt Hotel Montreal – Room 1801
Bright and colourful with a desk area, lots of storage, and a fabulous view! The bed was luxurious and comfortable.
Room amenities include:
Egyptian cotton linens
Goose down comforter
Keurig coffee maker and capsules
Free Wi-Fi
HD TV
Reading lights by the bed
Clock Radio with USB
Desk/Chair
Side chair
USB charge plugs
Iron/ironing board
Bella Pella toiletries
Hair dryer
Magnifying mirror
Tip: If you are wondering what the big transparent plastic box found on the shelf underneath the desk is — it's the ice bucket. We thought it was a recycle bin or a garbage can.
Complimentary yoga mat, yoga videos, and board games for the kids are available (on demand).
Snacks, beverages and breakfast items are available for purchase in the lobby.
There is also a gym.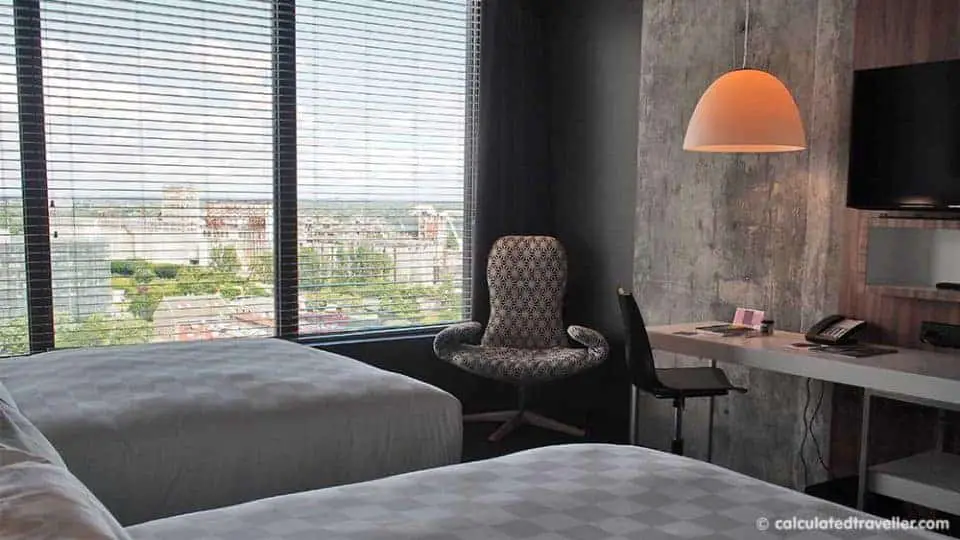 All was not perfect.
Regarding that ice bucket. There aren't any plastic bags to hold your ice at the ice machine nor are any bags provided in your room. We also asked the front desk staff for bags, and they said that they do not provide them. As a result, we didn't get any ice. The rooms don't have a refrigerator, an amenity we sorely missed since we had no ice.
The Italian-designed armchair looks fabulously funky but is incredibly uncomfortable to sit in, so it essentially is an art piece in the room that serves no useful function.
The biggest problem with our room, however, is the bathroom. The swinging café door doesn't shut completely nor do the two doors meet in the middle leaving a half-inch gap down the middle that anyone passing by the bathroom can see through. The gap isn't the biggest problem though. It's the fact that there is zero soundproofing in the bathroom and you can hear everything that's going on in there! A soundproof bathroom isn't necessarily a problem if you are travelling with a spouse or partner, but it's a bit embarrassing if you are staying with a friend.
Convenient and not so convenient
Griffintown is a great area to visit if you wish to experience the new urban Montreal with condo developments and converted warehouse lofts. Alt Hotel conveniently has a Starbucks, Dairy Queen and restaurants attached to the building and a within a few blocks there are other conveniences such as drug stores, grocery stores, a Winners, a McDonalds, and a Tim Hortons as well as other more upscale dining choices.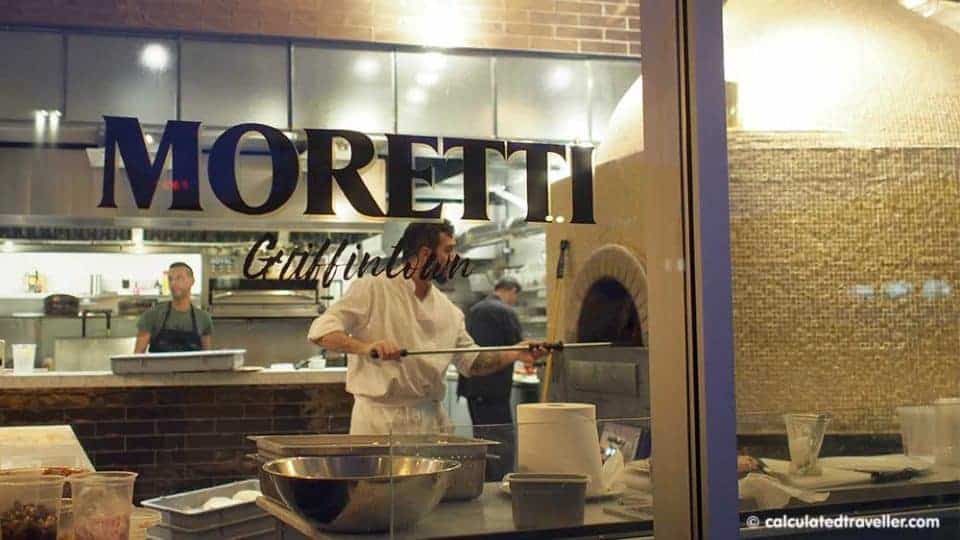 TIP: Have dinner at Pizzeria Moretti across the street. The pizza is delicious, the service is excellent, and the decor is gorgeous and very relaxed.
Here's the not so convenient; it's an approximately 20-minute walk to the nearest metro station and another 25-minutes or so walk to Old Montreal.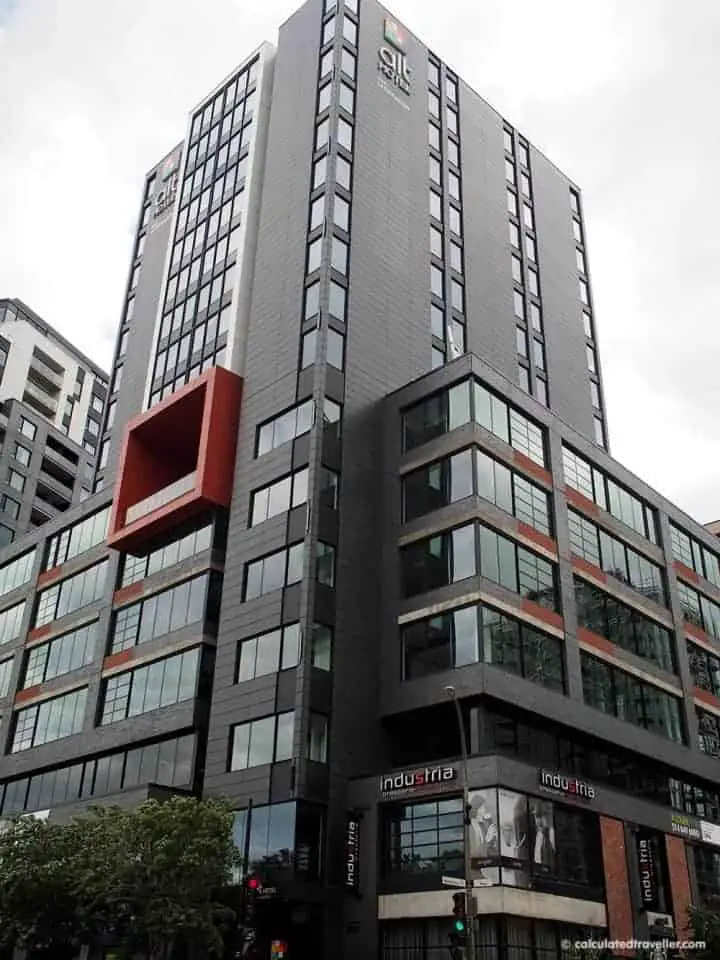 Alt Hotel has a refreshing pricing concept when it comes to their rates. They offer the same flat rate every single day of the year.
One bedroom (queen bed, 250 square feet) is $179/night CDN
Two-bedroom (queen bed, 330 square feet) is $199/night CDN
Children under 12 stay free and pets are welcome (1 per room) for $30/night CDN cleaning fee
Would I stay at Alt Hotel Montreal again?
Yes, I would if I were travelling with my husband. The accommodations were very comfortable, and the service was excellent, the walk to the Metro and other tourist attractions is great exercise and best of all, the price is right.
It's a more restful stay after a long tiring day touring Montreal in the Griffintown neighbourhood since it is away from the tourists compared to the loud music and noise from the bars heard late at night if you stay directly in Old Montreal.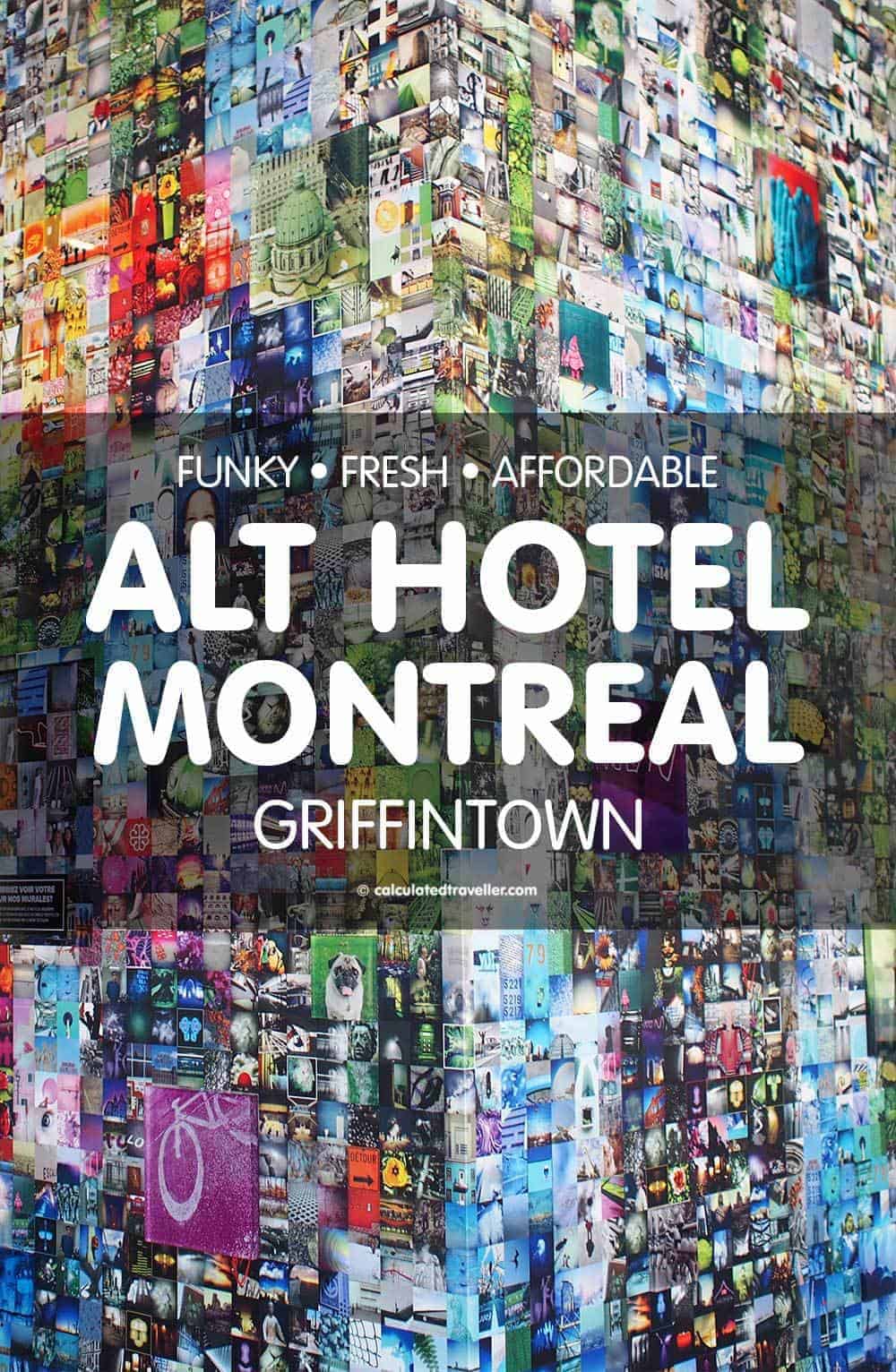 ALT HOTEL MONTRÉAL
120 Peel Street, Montreal (Quebec) H3C 0L8
Read more about Alt Hotel Montréal reviews on TripAdvisor.
For more about my adventure in Montreal, read:
– A VIA Rail Business Class Adventure from Toronto to Montreal
– 4 Very Different Restaurants in Montreal Quebec