There was a time, not long ago, that searching for flights was a lengthy process that required either a travel agent or visiting multiple websites. Then along came sites like Expedia, which consolidated information and provided us with multiple options of airline and connections in one spot. We would simply go to their site, put in our flight requirements and it would provide the rest.
Simple.
But what if you could go one further?
What if you could sort the searches by cheapest, time of departure, or time of return?
Want to compare by Airline?
How about by the number of stops?
How about mixing and matching airlines to get the best deal?
About the Momondo App
The Momondo App will allow you to do just that, and more. You can even refine your search by travel site (for example, Expedia or BravoFly or FareDepot?) if you prefer one over the other.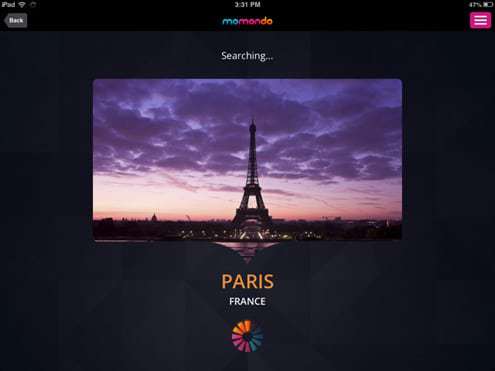 Momondo is an app developed for iOS and Android that provides the upfront information about flights, and as you are reviewing the results it will continually update the results. It provides alternate airports for you to consider, and even provides the choice of travel sites to deal with.
Is it revolutionary? No. But it is simple to use and with its clean interface it is much quicker and easier to use than some of the other online sites available.
Once you've found the flight that you want you simply select it and momondo redirects you to the booking site so that you can take advantage of the deal without having to enter any further URLs or waiting for emails. As seamless at it could be.
But what about the website?
One thing to consider in conjunction with the app is the momondo website. Much like the app the website provides a good search tool for flights, but you can go one step further – you can add an ongoing search for a specific flight by entering your email address. By doing this you now get updates as cheaper flights come available, saving you the trouble of having to keep checking. Pretty spiffy.
Try out Momondo, both web and app, and let us know what great deals you get on your next flight. If you have an app, or other tool that you've found useful in your travels let us know in the comments below.
For more app reviews:
– Manage Your Wealth on Vacation with these 5 Essential Apps
– Travel Apps – City Guides Review