When you're on vacation, you'll want to spend more time exploring a new city rather than sitting in front of a computer for hours on end. But staying on top of your finances is vital, even when you're away from home or the office.
Luckily there are some essential apps available that can help you to control your money flow from anywhere in the world. You can track your spending and investments, pay your bills, and generally stay up to date with global affairs; even from the side of the pool with a cocktail in hand.
So if you want to keep more of your money in your pocket, grab these free apps before you head off on your next vacation:
Transferwise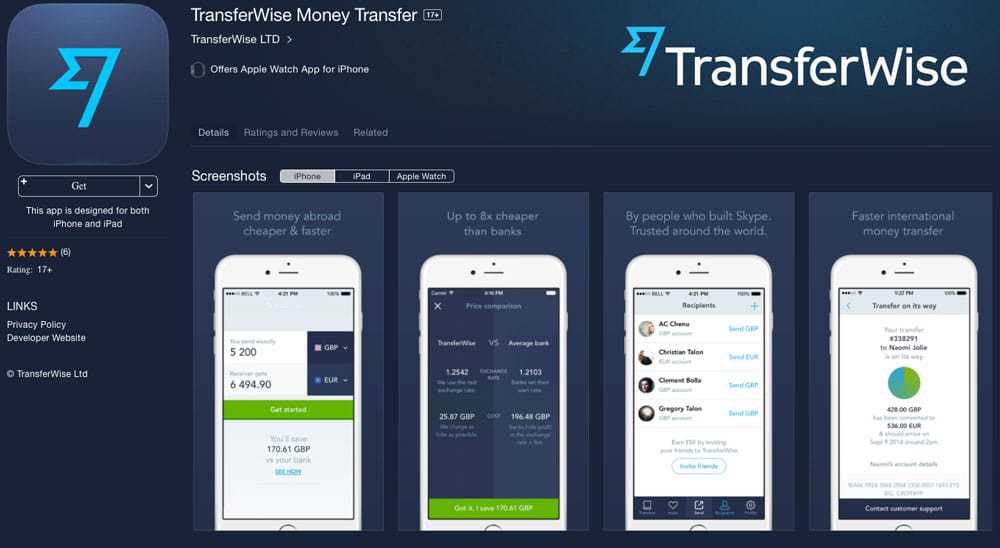 If you're looking to send money around the world, you may often find that moving cash between your own global bank accounts or paying international businesses without card facilities is expensive and difficult to do from your smartphone.
However, with Transferwise the process becomes much simpler. And because you get the mid-market exchange rate, it's cheaper too. In terms of fees, the company charges between 0.5 and 1% per transaction; there are no fixed fees so it is more affordable to transfer smaller amounts.
The other good news is that all major currencies are supported, a transfer can be repeated and the app will update you on where your money is every step of the way. Expect transfers to take one or two business days to complete.
Takeaway: Transferwise is a simpler, faster and cheaper way of sending money around the world. Free on iOS and Android.
Trail Wallet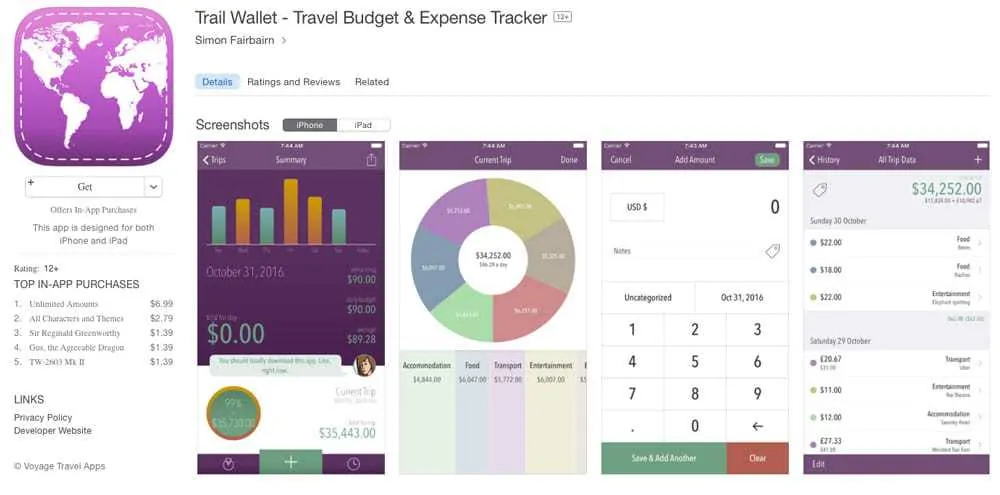 You'll probably agree that tracking your travel expenses can be a hassle.
Enter Trail Wallet; this app can take the pain out of the experience with its clean, simple interface and several features that set it apart. With over 200 currencies available to track expenses in, and exchange rates that update, you'll be able to use it for multiple trips without an issue.
Use the quick-add button to add a purchase in seconds, and you'll also be able to spread your expenses over multiple days with categories and tags offering a detailed cost breakdown. All of this can be set against a predefined budget, allowing you to monitor your spending without all of the manual sums.
The cherry on top? All data can be automatically backed up online and exported for use elsewhere.
Takeaway: Trail Wallet takes the hassle out of tracking travel expenses. Free for up to 25 items on iOS, $4.99 after.
Bloomberg+
For all of the latest financial news on the go, you'll trust in the Bloomberg+ app to keep you informed. It can be hard enough to stay up to date in your daily life, so this app could be an everyday solution, as well as for when you travel abroad.
Get breaking news to your phone across 45+ financial and other categories, and add your own holdings and specific companies to a watchlist to get updates for those as well.
Takeaway: Bloomberg+ is the best way to stay on top of breaking news while on the move. Free on iOS and Android.
Revolut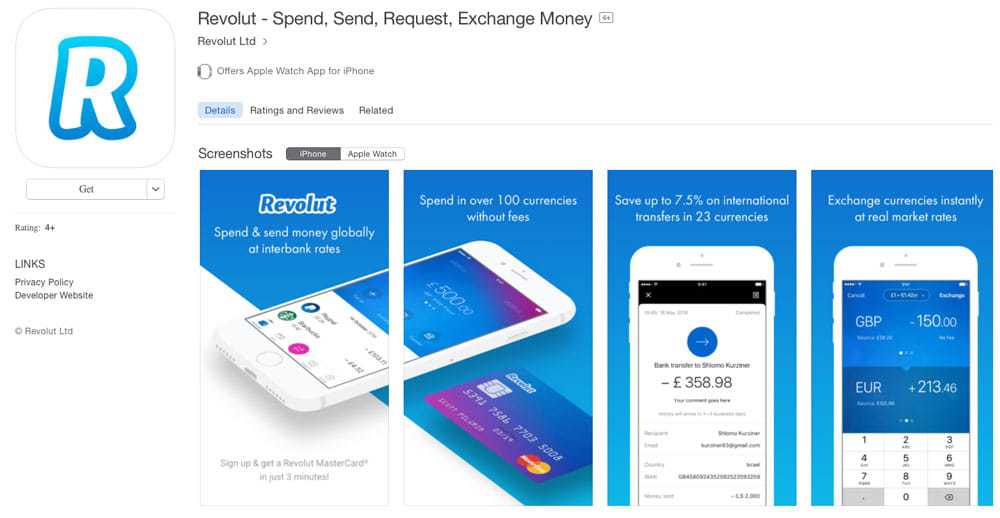 Taking money out of ATMs and using credit or debit cards overseas can be a costly exercise; often down to the high fees and terrible exchange rates. If you're a European resident, you can use Revolut's app and card to slash the costs, while easing the process of spending your money internationally.
The card is Mastercard-branded, and it gives you the real exchange rate with no fees for instore or online use. You can get away with an ATM withdrawal without charge for the first £500 or equivalent, and you can also top up your account for free when you do this via a bank transfer or debit card.
You can also send money to other Revolut users for free. Think of it as a quick and painless way to save a small fortune on your vacation.
Takeaway: Revolut cuts the cost of spending your money overseas. Free on iOS and Android.
XE Currency Converter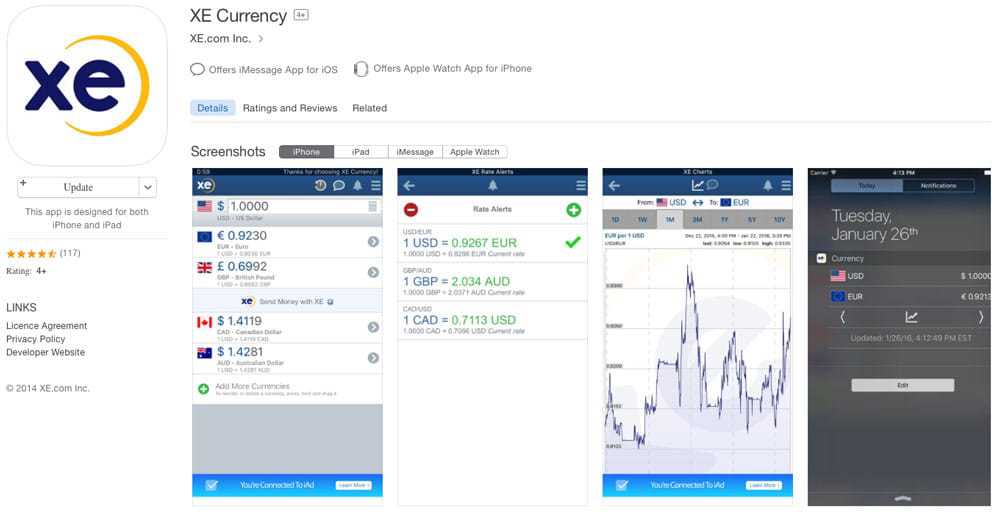 Sometimes the most convenient app for your travels can be as simple as a currency converter. It can be the difference between knowing whether the 20,000 dirhams you've just been quoted by a rug seller in Fez is a good price or not.
XE has been publishing detailed currency rates for decades, making the app perfect for travellers. You can pick the currencies you're likely to use ahead of time so it can update all of the rates you need while you're away. When you select a currency and enter an amount, you'll see the equivalent in all the other currencies automatically.
The app works offline, so you don't need local cell data or Wi-Fi for everyday use.
Takeaway: XE Currency Convertor takes the guesswork out of exchange rates while travelling. Free on iOS and Android.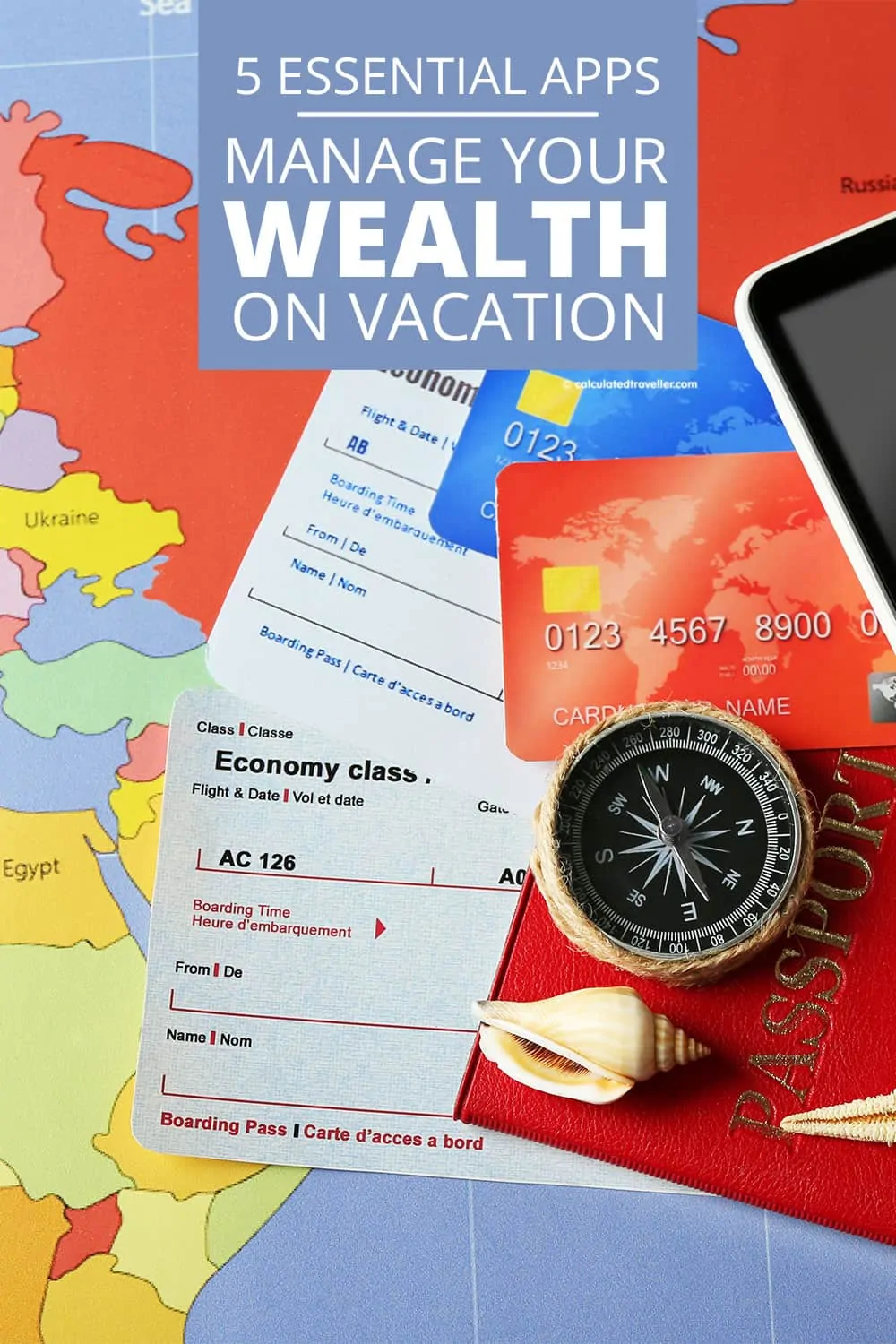 This article was originally written for the Tully Luxury Travel Blog by Dave Dean of Too Many Adapters, the technology site for travellers. It has been rewritten for the audience of Calculated Traveller Magazine.
Looking for more travel finance tips? Check out:
– 10 Travel Tips when using Foreign Currency
– Peace of Mind and Travelling with your Credit Card
– 10 Ways to Pay & Save by using a Credit Card for Travel