On a recent trip to Vancouver Island I had the pleasure of visiting Ucluelet on the west coast of the island. While checking out the options for sight-seeing we decided it would be nice to take a drive up past Long Beach and venture into Tofino for breakfast the day we left for home. We didn't really have very much time to plan things out, and as it was a last-minute decision our 'ask the locals' approach was going to be difficult to do. We were going to have to wing it, which isn't necessarily a bad way to go, but it's not the way of the calculated traveller.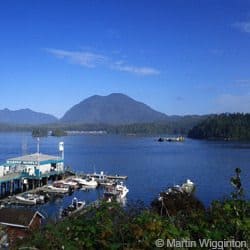 Tofino App to the rescue…
As we had WiFi at the resort I took the opportunity to do a little research and found a city guides app, Tofino App available. I downloaded it to my Android phone (it was also available for iPhone) for free and in minutes I was able to check out menus, maps, hours, and activities for businesses in town.
No need to wrestle through google searches and pages and pages of information.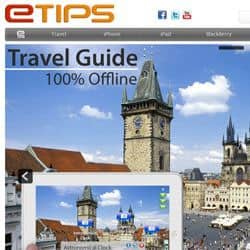 But I'm not in Tofino…I'm in (fill in the blanks)
A quick search of the App Store shows travel apps for places such as San Francisco, Vienna, and Puerto Vallarta, to name a few. One of the most prolific developers of these apps is eTips LTD (http://www.etips.com), with apps for a very broad selection of cities throughout the world. These travel apps are very handy for exploration, as well as being an aid to navigating an unknown city, finding bargains, and planning a day or night out, but they also contain an extra feature tied into the augmented reality capabilities of the iPad and iPhone. When you use the app and the camera together you get an information overlay that provides a guided tour component, including historical as well as location details. This is a very cool feature that can be lots of fun to use.
In other cases, city guide travel apps will usually contain the basics of Restaurants, Night Out spots, Landmarks, where to find gas, etc. within the app, so you don't need to find bookmarks or redo a search. They may even contain reviews or comments from previous visitors.
Travel can be a lot easier, and more fun, with the right tools.
Not all are free, and some are more useful than others, so it is important to take a look at the reviews of the travel apps themselves before deciding which ones to download. In some cases they may not include all the possible options, so 'ask the locals' can still be helpful for confirming what you find, or for finding other options, but they are a great tool to get you started, even before you get on the plane. As a bonus some even include discounts to attractions.
Have you been using any useful travel apps on your travels?
If so, we'd love to hear about them in the comments section.
Looking for more app reviews?
– Momondo App – Flight Search Engine Review