New Zealand has been on my bucket list for as long as I can remember. My husband and I finally planned our trip thinking three weeks would be plenty of time. Boy! Were we wrong! We started in Auckland and made our way south, covering as much as we could of both the North and South Islands.
Here are 15 things to do in New Zealand that we highly recommend.
Waitomo Glowworm Caves
The Waitomo glowworms are famous around the world. The highlight of the tour was at the end when we took a boat ride through the grotto in total darkness and silence.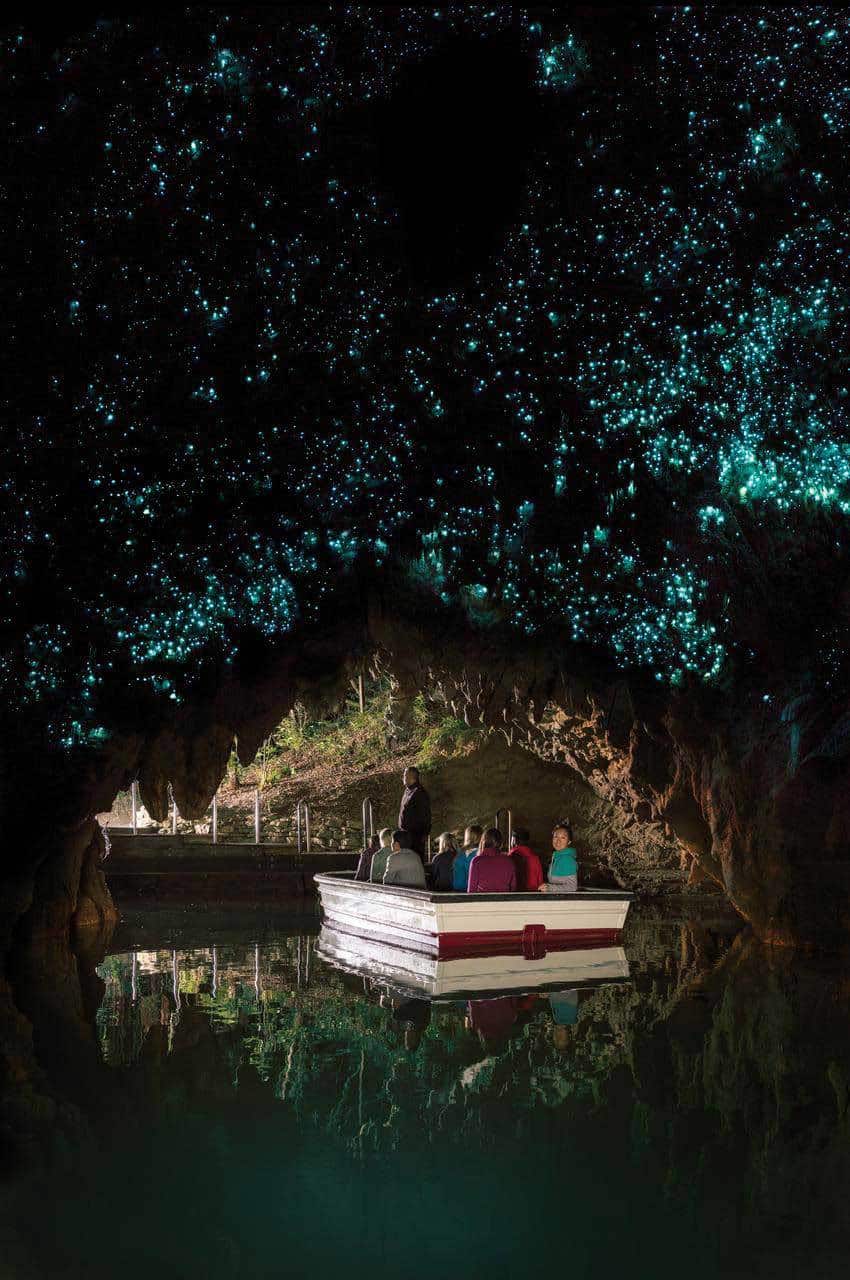 Waimangu Volcanic Valley
On our way out of Rotorua we stumbled onto this true jewel of nature. It turned out to be the youngest geothermal system in the world. You can take a guided tour or explore the thermal valley on your own.
Lake Taupo
On our drive from Rotorua to Wellington we came upon Lake Taupo where we saw people swimming. We thought, "Why not?" So we pulled over, changed into our suits and took a dip. The water was incredibly warm and crystal clear.
Birdwatching
For wildlife lovers like me, birdwatching in New Zealand is a must. We spotted no less than 40 species, from the common myna to the endangered yellow-eyed penguin.
Wellington Waterfront
We had an afternoon free while in Wellington, so we headed out to explore the waterfront. It offered watersports, casual dining, shopping and some very eclectic architecture.
Zealandia
Just outside of Wellington there's a one-of-a-kind ecosanctuary called "Zealandia." It's a 225-hectare, totally fenced, totally mammal-pest free sanctuary with a 500-year plan. Their story is incredible and their wildlife is amazing!
Interislander Ferries
If you're traveling between the North and South Islands, you'll probably use Interislander. Take one of three passenger ferries through the Cook Strait on this 92-kilometer, three-hour ferry ride that can be an adventure in and of itself. On board you'll find restaurants, entertainment and you may even be lucky enough to spot a humpback whale!
Glaciers
The Fox and Franz Josef Glaciers are two of the most visited glaciers in New Zealand. Local guide services offer hiking tours – some even take you to the trailhead via helicopter.
Arthur's Pass
The scenic drive through Arthur's Pass and the Southern Alps will take your breath away. Centuries ago Maori hunters used this pass as a route between east and west.
Milford Sound
This fiord in southwest South Island is within the borders of Fiordland National Park. There are literally hundreds of waterfalls that continue for kilometer after kilometer.
Stewart Island
You'll need to take a ferry or plane to this New Zealand treasure. Rakiura National Park is located on the island and comprises 85 percent of the island's 1570 square kilometers.
Wine Tasting
New Zealand is very proud of their wine-producing reputation, which becomes evident as you drive through the country. On Hwy 6 just south of Queenstown you'll find Gibbston Valley Winery, Peregrine Winery, Pagan Vines Winery and Wild Earth Winery all within just a few kilometers. (But there are lots of highways in New Zealand where wineries are equally as prevalent.)
Penguin Place
Although this private conservation reserve is dedicated to helping the endangered yellow-eyed penguin, at Penguin Place you're likely to spot several other types of wildlife as well. Fur seals and little blue penguins are likely suspects, as well as the occasional hospital resident like the Fiordland Crested Penguin.
Royal Albatross Centre
Located on the Otago Peninsula about 40 minutes outside of Dunedin, this point has the world's only mainland colony of Royal Albatrosses. In total there are 22 species of albatrosses, 11 of which frequent this area.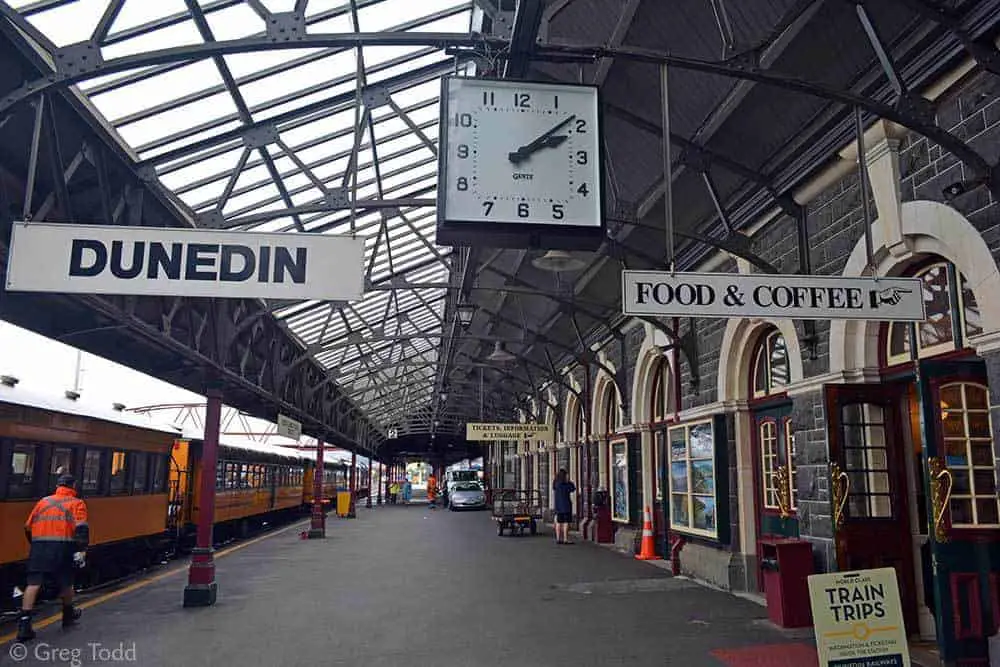 Dunedin Railways
This scenic Dunedin Railway will take you back in time both inside the station and onboard the train. Choose from several itineraries to experience gorgeous New Zealand landscapes not accessible by car.
 
Have you done any of these 15 Things to do in New Zealand?

Check out:
– 5 Great Walks in New Zealand to Enjoy