We have four dogs and love to take them with us when we travel within the United States. Consequently, we end up exploring a lot of destinations locally by car. This was the case on our recent trip to Sequoia National Park California where we learned a lot about how to make the most of experiencing the park via vehicle. I thought I'd share some of those most memorable learnings with you from the home of these giant forests of redwood trees.
Sequoia National Park is part of the US National Park Service. Located in the southern Sierra Nevada region of California, near San Francisco and just east of the San Joaquin Valley. While you are in the area, take advantage of the close proximity and plan a visit to Kings Canyon National Park which is right next door.
The cost to enter the park is – $35.00 per car valid for 7 days and includes admission to both Sequoia National Park and Kings Canyon National Parks, the Hume Lake District of Sequoia National Forest, Giant Sequoia National Monument and Giant Forest Museum.
Here are 15 Tips for Exploring Sequoia National Park California by Car
1. Gas Stations inside Sequoia National Park
There are no gas stations inside Sequoia National Park, so be sure to fill up before you enter. There is a lot to explore and you may find the drive back a little longer than you and your gas tank feel is comfortable.
2. Motion Sickness Medication
Exploring Sequoia National Park by car can make some people motion sick. Sharp switchbacks that either ascend or descend are the norm rather than the exception as you make your way over the huge mountains and down into the canyon. If you have someone with you who has a tendency towards motion sickness they may want to take a dose of motion sickness medication before hitting the road.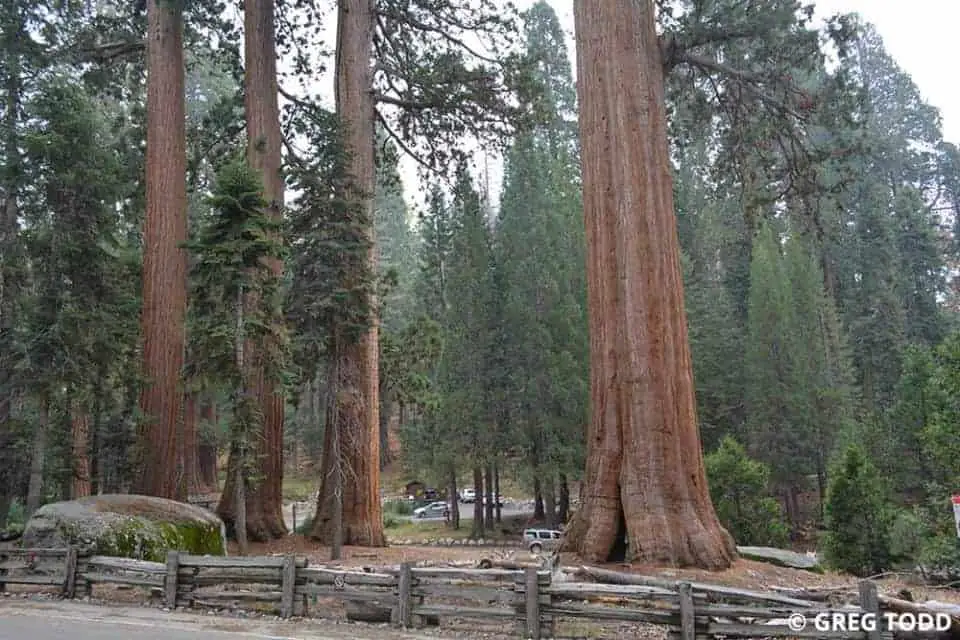 3. Tire Chains in Winter
Sequoia National Park weather can change in an instant, especially in the higher park altitudes. We were there in October and still saw snow that had fallen the previous year. Be aware that tire chains may be necessary depending on the time of year you are exploring especially if you are driving to Sequoia National Park in winter.

4. Restaurants Inside the Park
Although there are places inside to park to stop and get a bit to eat, you may not be near them when your group gets hungry. When exploring Sequoia National Park by car I suggest bringing a cooler full of sandwiches, drinks and snacks so that you don't have to change your route or backtrack when hunger strikes.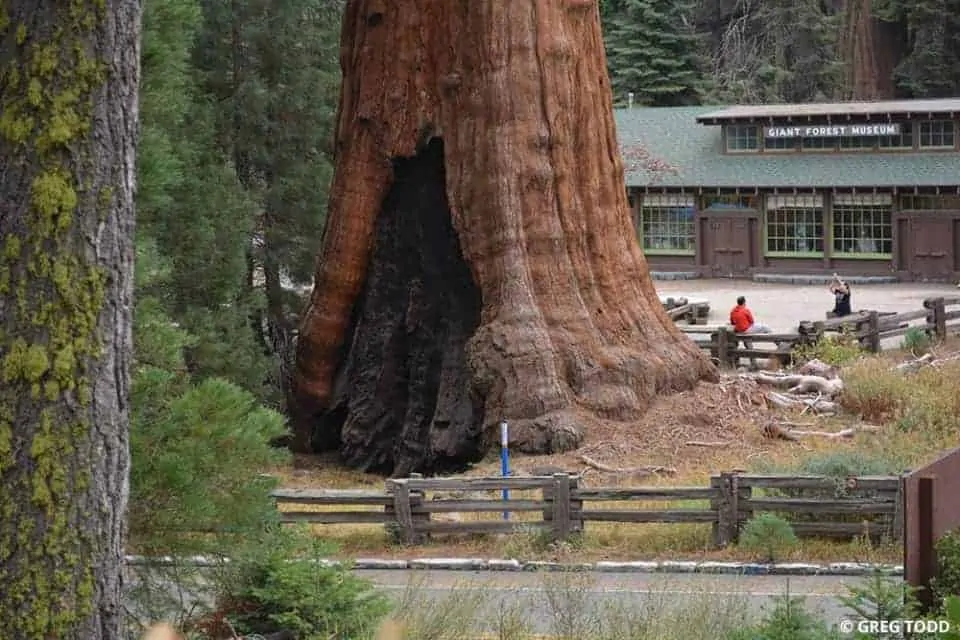 5. Dress in Layers
On two of the days we went exploring in Sequoia Park the weather changed more than 30 degrees as we gained and lost altitude. Be sure to dress in layers that are easy to take off and put back on when needed.
6. Pictures for the Memories
Be sure to take your photographs of the giant sequoia trees as soon as the view inspires you to do so. Don't fall into the "I'll get it on the way back" mode, as access to viewing points is different depending on which direction you're travelling. Kings Canyon overlook is a very popular spot for photos.
Some highlights to photograph are General Sherman Tree, Moro Rock, Grant Grove and Giant Forest, Crystal Cave, and Mount Whitney to name but a few.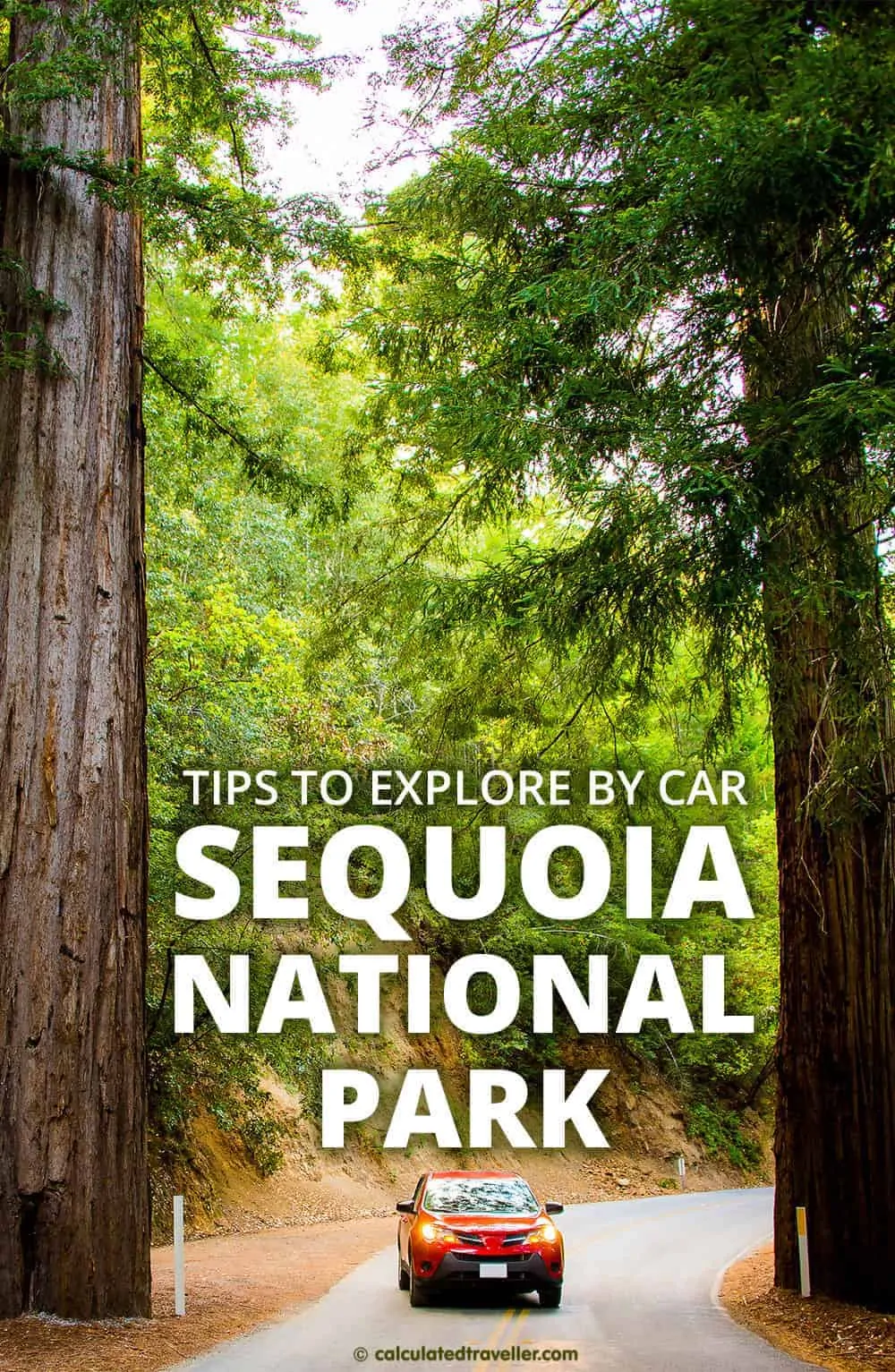 7. Study Up and Do Some Research
I can't recommend highly enough that you spend some time reading up on the park before you go. Understanding a little of its history – both natural and human – will help you get the most out of your destination and the giant sequoias. Don't forget to pack and study the Sequoia National Park Road map so you know your route.
8. Check your Rear View Mirror
While exploring Sequoia National Park by car, the driver should know what/who's behind them at all times. If a black bear or bull elk walks across the road in front of you, you'll need to know whether or not it's safe to stop short for a quick photograph of the wildlife.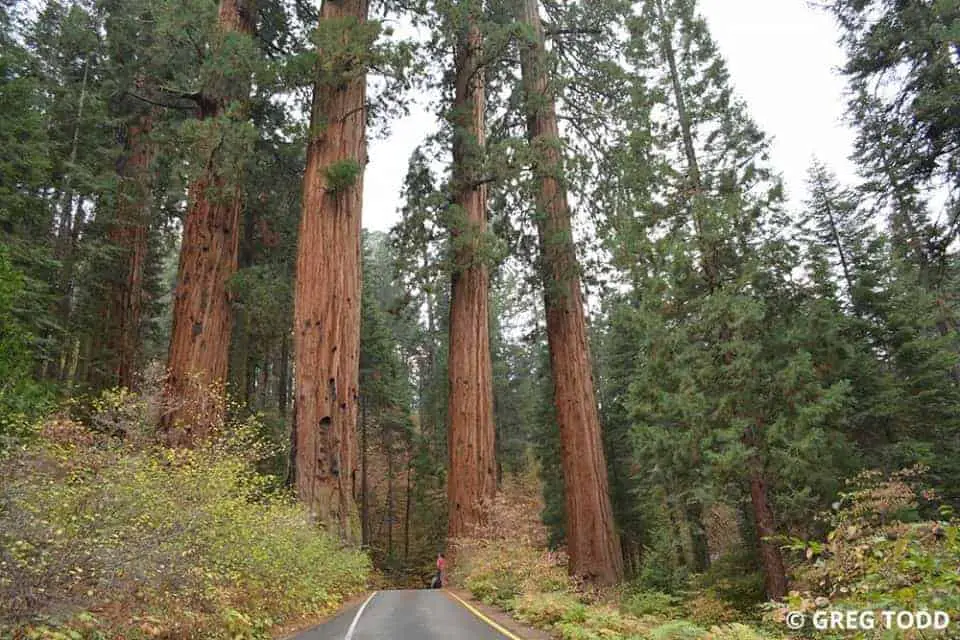 9. Watch the Road Signs
There are a plethora of hairpin turns throughout Sequoia's roadways, but luckily, they are all marked quite well. Pay attention so that these hazards don't catch you off guard.
10. Courtesy Counts when Driving
If you find you have a car right on your bumper or several cars lined up behind you, be sure to use one of the many pull-offs to get over to the side and let them pass. We all explore at our own speed, and both tailgating and being tailgated ruins the fun and frustrates everyone.
11. E-Cigarettes and Smoking
Please note that not only is smoking against the law inside Sequoia National Park, using electronic cigarettes (sometimes called vaporizers) are as well. If you can't go a few hours without a smoke, you might want to buy some nicotine patches or gum to tide you over.
12. Hug Your Curves When Driving
About the only thing more prevalent than the gorgeous landscape in the park are the number of curves in the roadway. They are often sharp and wrap around a mountainside, so be sure to hug the inside to avoid a head-on collision with someone coming from the other direction.
13. 22' Maximum Length
There are multiple places in the park that are closed to vehicles longer than 22'. So leave the RV, mansion-on-wheels at the campground and explore the park with an alternate vehicle.
14. Take some Time and Smell the Roses
While exploring Sequoia National Park by car remember that you're there to enjoy the beauty. Don't hurry. Don't stress. Take time to notice even the smallest of details there are rivers, cedar groves, and nature all around you.
15. Breathe
This is perhaps my favourite thing about Sequoia National Park … the smell! Roll down your windows and breathe deeply to take in the essence of these great giants. It's a bouquet you'll never forget.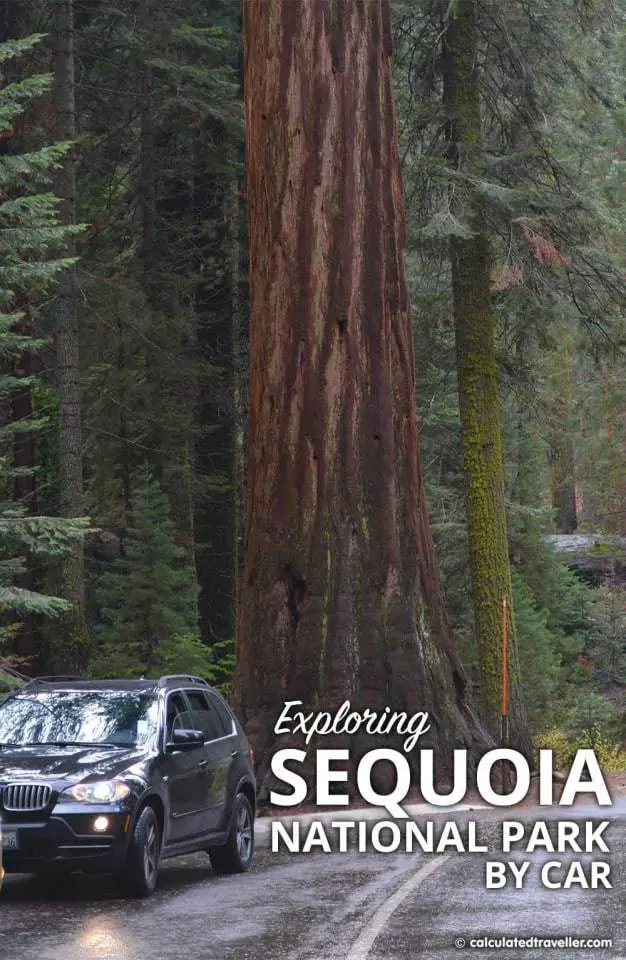 Do you have any driving tips to add for exploring this park of majestic red woods? Share your best tips for a road trip adventure in one day in Sequoia National Park in California below!
Get more road trip inspiration articles here!
Check out the wine region in Paso Robles here!
Travelling with kids?
– The Ultimate Souvenir – Passport to your National Parks
– MiFold Grab-and-Go Booster Seat for Travel
– Tips for Driving Through the Mountains