Do you remember taking a road trip when you were growing up? They usually involved a glove compartment filled with maps, getting lost and pulling off at random exits to try and a search for food, gas and a clean restroom. Road trips are a super way to bond with family and friends and make memories to last a lifetime.
Technology makes travel so much easier now than back in the day. Just type your destination in the GPS and go. Everything you could need on the road is right at your fingertips! How cool is that?
Before you and your family hit the road, don't leave home without downloading these travel apps!
Waze (Free)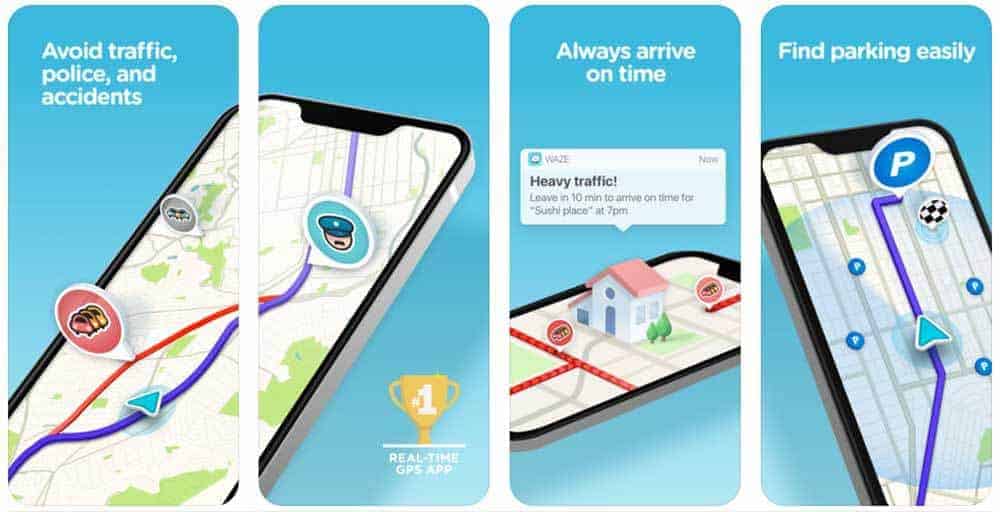 This crowd-sourced app is invaluable when you are on the road. It picks up accidents and delays that other GPS apps don't. Drivers share real-time traffic and road info through the app to make your trip go smoothly. Waze users also share gas prices, so you always know the cheapest place to fill up. This app will save you time and expense when you hit the road.
Roadside America
Do you have a sense of adventure? Part of going on a road trip is to see sights you haven't before. If you stick to the highways and never venture off, you may miss a Giant Blueberry in Maine or a graveyard of casino signs in the Nevada Desert. The Roadside America app lets you know what unique tourist sites there are lurking off the next exit ramp. The app even shares photos and stories.
Gas Buddy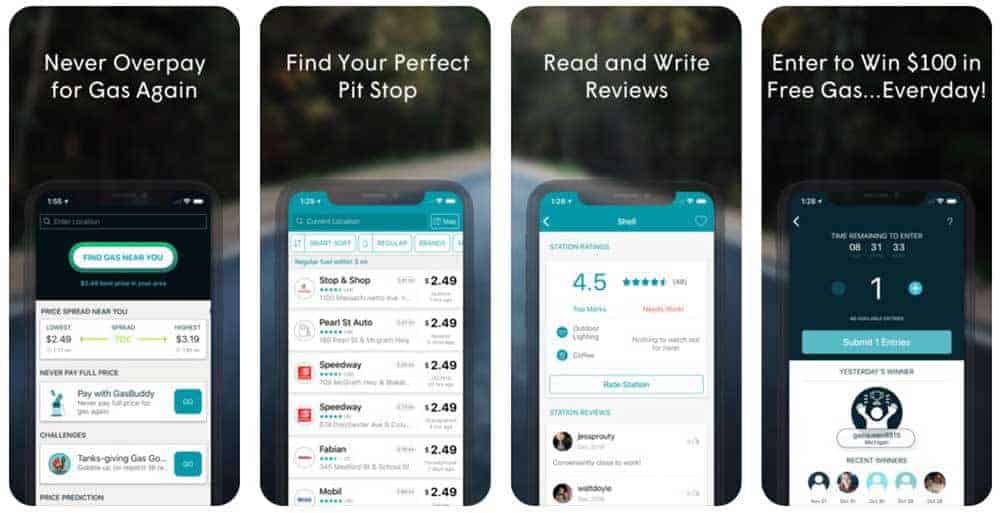 When you are on a road trip, gas is usually one of your most significant expenses. Did you know that prices for gas are higher immediately off of the highway? If you are road tripping on a budget use this app to save every time you fill up. It finds and prices nearby gas stations so you can be sure to get the lowest price.
iExit
This highly rated app helps you find food, rest stops, lodging, gas and attractions off of every exit. It uses GPS to figure out where you are and what exits are coming up. Download this app, and you will never wonder what's out there again!
Field Trip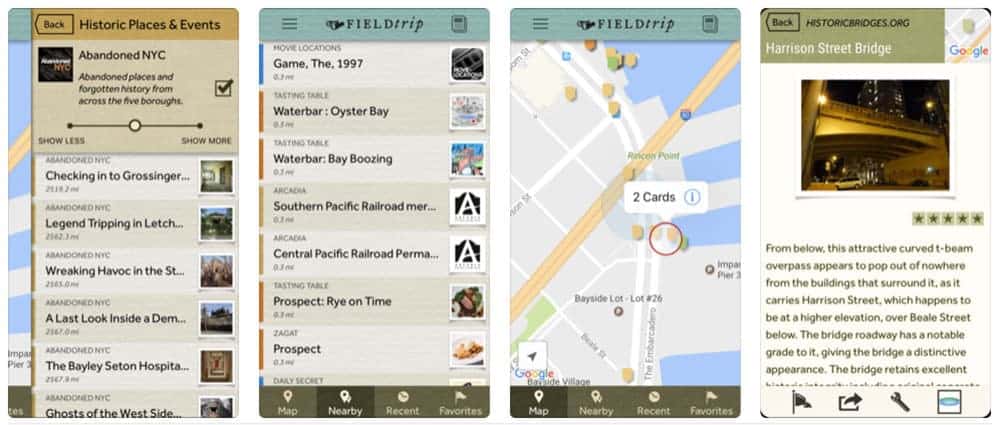 Field trip finds unique and sometimes hidden spots that traditional apps may miss. It uses your location to find things to do wherever you may be. You can search by movie shoot locations, deals, places to eat and much more! If you are someone who loves to find things off of the beaten path, this app is for you.
Triposo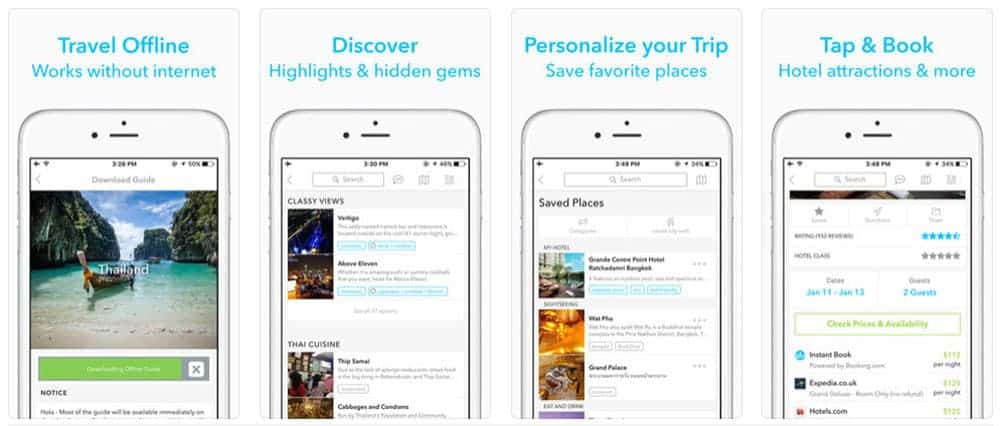 Like some of the other apps, Triposo gives you options for food, lodging and attractions. The best part of the app is you can create a bucket list of the places you hope to visit and also get intuitive suggestions based on your past searches and interests. It's like having a personal tour guide!
Road Trip Bingo
A favourite way to pass the time on a long stretch of road is to play a road trip game. This app is the modern version of your favourite road trip game. When you find an object on your bingo card, just tap it, and the app keeps track for you. The app has thousands of different cards available, so you will never play the same game twice. You can play in a team or individually compete against your travel mates. It's guaranteed to add some excitement to your next trip!
With the help of these travel apps, you and your family can be sure to have a fantastic trip.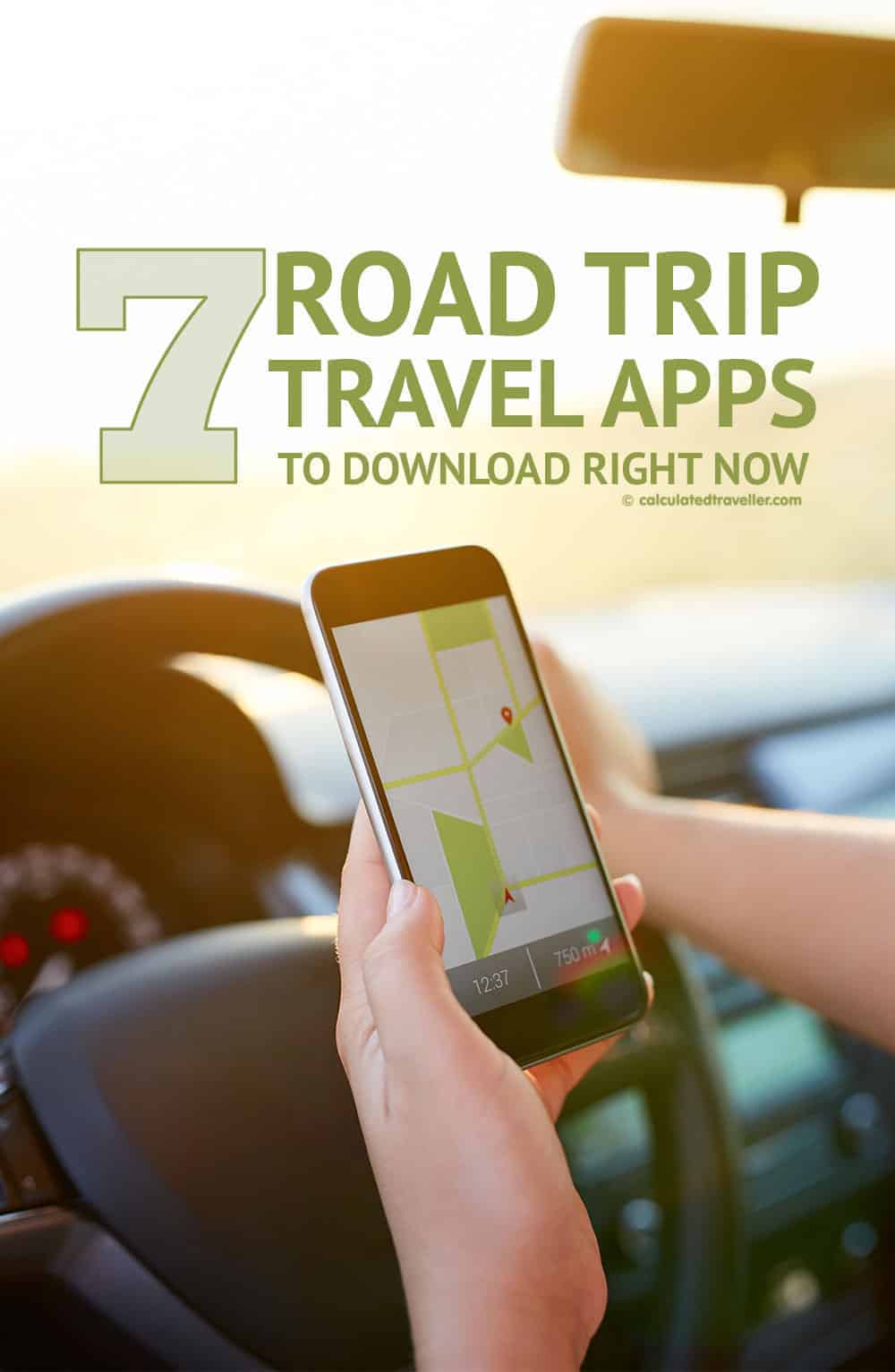 Where are you heading on your next road trip? What travel apps do you love for road-tripping'? Share with us in the comments below!
Hitting the road? Check out these other articles:
– 10 Road Trip – Rules
– Quick Travel Tip #5: 13 Tips for Comfortable Long Driving Trips
– Road Trip – Car Checklist