For the busy and adventurous souls of Toronto, a well-deserved vacation is a perfect way to unwind and create unforgettable memories. The allure of all-inclusive vacations lies in their convenience and stress-free planning, allowing travellers to focus solely on relaxation and exploration. Whether you're a beach enthusiast, nature lover, or culture seeker, these five top-notch all-inclusive destinations from Toronto, known for "All Inclusive Vacations from Toronto," are sure to satisfy your wanderlust.
1. Cancun, Mexico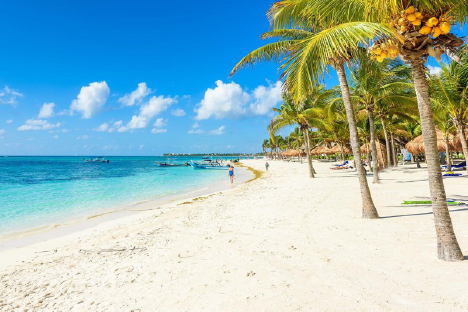 Cancun is an all-inclusive haven for travellers seeking a mix of sun, sea, and sand. Located on the popular Yucatan Peninsula in Mexico, this tropical paradise boasts pristine beaches, crystal-clear waters, and vibrant nightlife. Many resorts in Cancun offer luxurious all-inclusive packages that include meals, drinks, entertainment, and various activities.
Day 1: Upon arrival, settle into your beachfront resort and enjoy some time relaxing by the pool or taking a dip in the ocean.
Day 2: Embark on a day trip to Chichen Itza, a UNESCO World Heritage Site and one of the New Seven Wonders of the World. Explore the ancient Mayan ruins and learn about their fascinating history.
Day 3: Engage in watersports like snorkelling or scuba diving to witness the mesmerizing underwater world of the Mesoamerican Barrier Reef System, the second-largest barrier reef globally, just off the coast of Cancun.
Day 4: Visit Xcaret Park, an eco-archaeological park which offers a distinctive blend of nature, culture, and adventure. Immerse yourself in the region's flora, fauna, and Mayan heritage.
Day 5: Spend your last day enjoying the resort's amenities, indulging in a spa treatment, or simply lounging on the beach.
Read the article: A Guide to Riding Public Transportation in Playa Del Carmen Mexico
2. Punta Cana, Dominican Republic
Punta Cana is a slice of Caribbean paradise that lures travellers with its white-sand beaches, turquoise waters, and lush tropical landscapes. Many all-inclusive resorts here are right on the beach, providing an idyllic setting for a memorable vacation.
Day 1: Arrive in Punta Cana and relax at your all-inclusive resort. Enjoy a leisurely stroll on the beach and take in the stunning sunset views.
Day 2: Take a catamaran cruise along the coast, stopping at natural swimming pools and snorkelling spots to witness the region's marine beauty.
Day 3: Explore Saona Island, a tropical oasis featuring palm-fringed beaches and azure waters. Indulge in a beachside barbecue and relax in the tranquil surroundings.
Day 4: Discover the Indigenous Eyes Ecological Park, which boasts an array of freshwater lagoons, nature trails, and diverse wildlife.
Day 5: Spend your final day indulging in water sports, beach activities, or exploring the local culture through shopping and dining experiences.
3. Montego Bay, Jamaica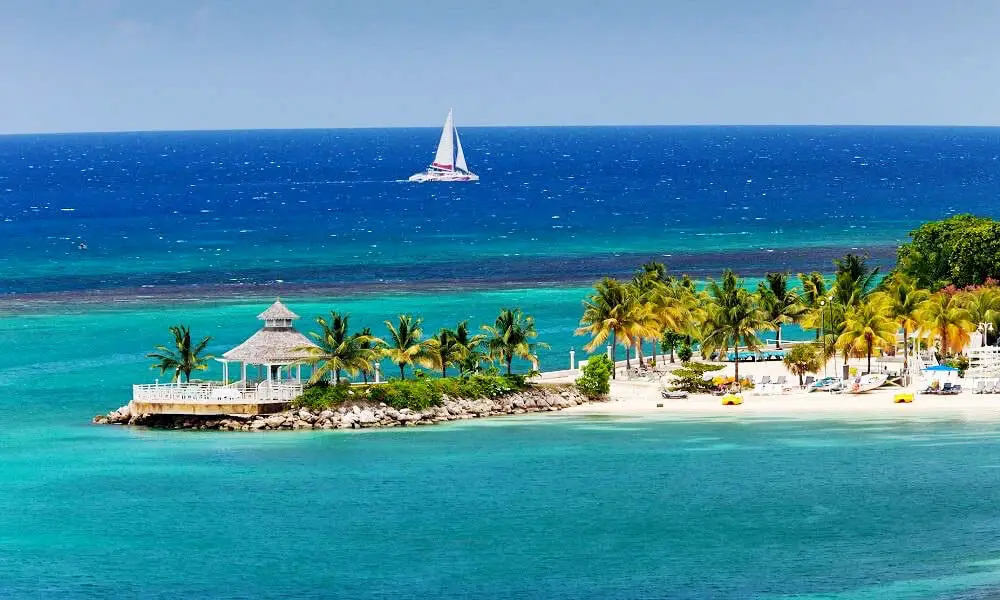 Jamaica is renowned for its reggae beats, laid-back vibes, and stunning landscapes. Montego Bay, the island's tourism capital, offers a variety of all-inclusive resorts to cater to every traveller's needs.
Day 1: Arrive in Montego Bay and check in to your all-inclusive resort. Walk along Doctor's Cave Beach, famous for its crystal-clear waters and beautiful coral reefs.
Day 2: Embark on a thrilling adventure with a trip to Dunn's River Falls, where you can climb the cascading waterfalls or soak in the natural pools.
Day 3: Experience a taste of Jamaica's culture with a visit to the Rose Hall Great House, known for its captivating history and stunning architecture.
Day 4: Explore the Martha Brae River on a bamboo rafting excursion, surrounded by lush greenery and peaceful scenery. Day 5: Wrap up your vacation with a relaxing day at the resort, savouring Jamaican cuisine and enjoying the local entertainment.
Read the article: A Local Jamaican Guide to the Top Things to Do in Ocho Rios
4. Riviera Maya, Mexico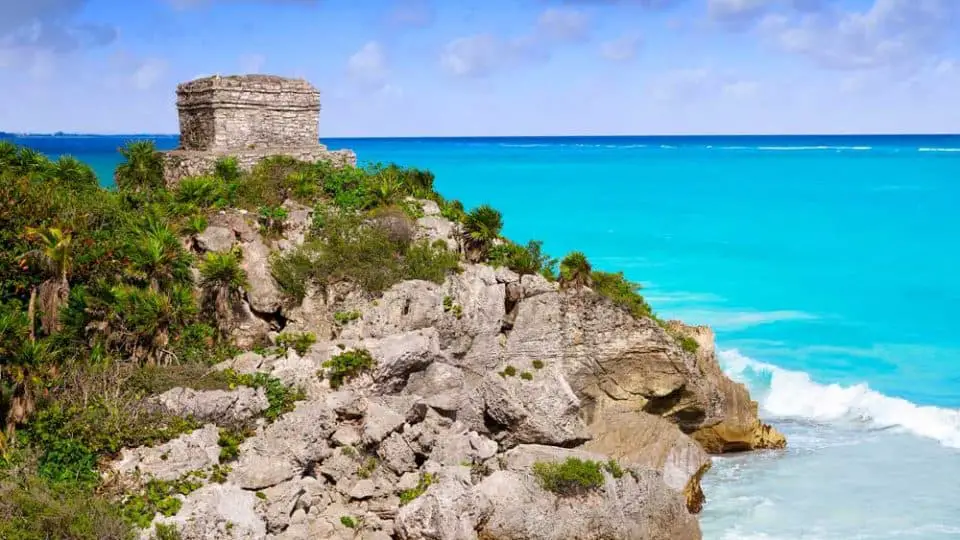 Situated along Mexico's Caribbean coast, Riviera Maya is a splendid destination featuring a blend of archaeological wonders and picturesque beaches. The region is dotted with luxurious all-inclusive resorts, offering guests a delightful experience.
Day 1: Arrive in Riviera Maya and settle into your beachfront resort. Unwind and reset with a refreshing swim in the pool or a walk along the coastline.
Day 2: Journey to the ancient city of Tulum, an archaeological site with well-preserved Mayan ruins overlooking the Caribbean Sea.
Day 3: Discover the natural beauty of Xel-Ha, a breathtaking aquatic theme park where you can snorkel, swim with dolphins, or relax in a lazy river.
Day 4: Embark on an exciting excursion to Rio Secreto, an underground river system with awe-inspiring limestone formations.
Day 5: Enjoy the last day at your resort, participating in beach games, yoga classes, or a beachfront massage.
Read the article: Playa del Carmen Restaurants on a Budget
5. Varadero, Cuba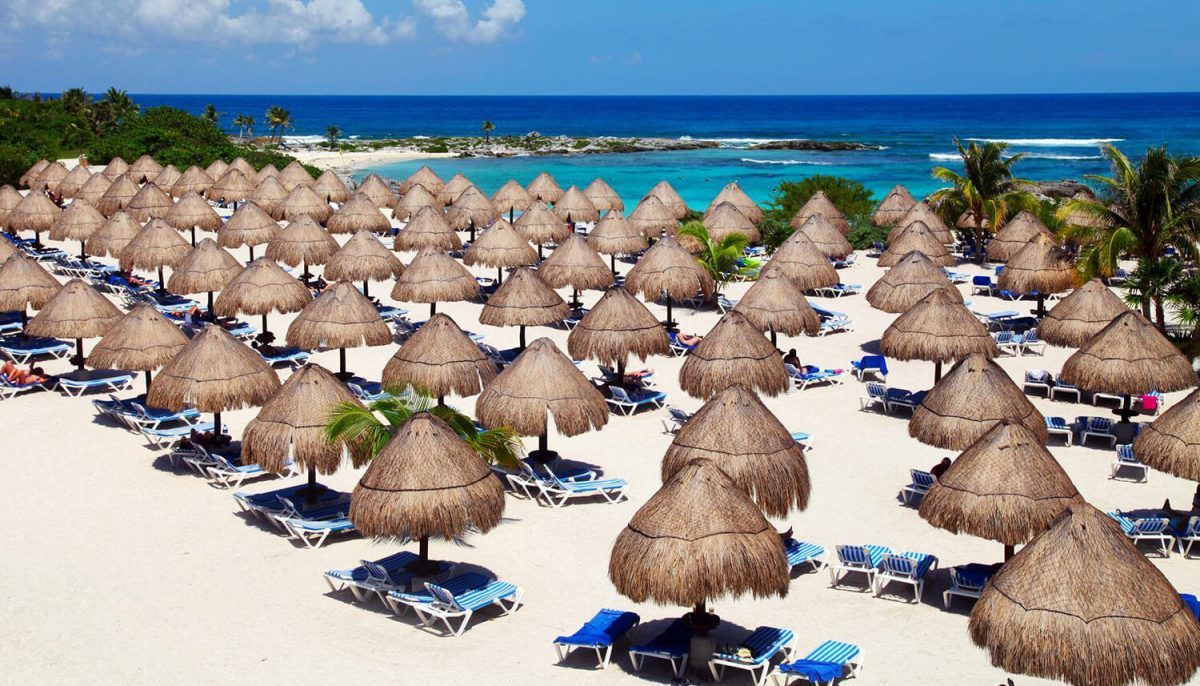 Varadero, known for its powdery white beaches and turquoise waters, is a sought-after destination for an all-inclusive vacation. Cuba's vibrant culture, friendly locals, and historic sites add to the charm of this Caribbean gem.
Day 1: Arrive in Varadero and check in to your beachfront resort. Relax with a refreshing drink on the beach while you watch the sun slowly dip below the horizon.
Day 2: Discover the vibrant city of Havana on a day trip, exploring its colourful streets, classic cars, and iconic landmarks.
Day 3: Delve into Cuban history with a visit to the Cueva de Saturno, a natural cenote (deep natural well or sinkhole) where you can swim in crystal-clear waters.
Day 4: Spend a day at Varahicacos Ecological Reserve, a protected area home to diverse flora and fauna, ideal for hiking and birdwatching.
Day 5: Wrap up your vacation by savouring traditional Cuban dishes, soaking up the lively atmosphere, and bidding farewell to the enchanting island.
Conclusion
Embarking on a 5-day all-inclusive vacation from Toronto presents an excellent opportunity to escape the everyday routine and immerse yourself in new experiences. Whether you choose the pristine beaches of Cancun, the tropical allure of Punta Cana, the laid-back charm of Montego Bay, the historical wonders of Riviera Maya, or the cultural delights of Varadero, each destination promises a memorable journey filled with relaxation, adventure, and unforgettable memories. So pack your bags and let these all-inclusive destinations from Toronto offer you the vacation of a lifetime!
What is the Book Now Pay Later Program?
"Book Now Pay Later without losing your Credit Score."
Trip Support's Book Now Pay Later option helps travellers book vacation packages without affecting their credit scores. Trip Support believes that people should be able to travel regardless of their credit score. The Book Now Pay Later plan helps cover your travel expenses, including transportation, accommodation, food, etc. They also give you the flexibility to pay your installments monthly, bi-monthly or weekly.