Caribbean Princess first set sail in 2004 and is a sister ship to the Crown, Emerald and the Ruby. For a 14-year-old ship, the Caribbean Princess surprisingly doesn't look or feel it's age.
Sure it doesn't have a rock climbing wall or a waterslide but what it does have is a relaxed charm, excellent service, delicious food and great entertainment.

Caribbean Princess Atrium
Essentially a central hub in the middle of the ship, this is the place to be for shopping, feature entertainers, events like the Captain's Welcome and the Champagne waterfall.
My Favourite Time is — Cookie Time!
Every afternoon in the Atrium freshly baked cookies and milk get served with a smile.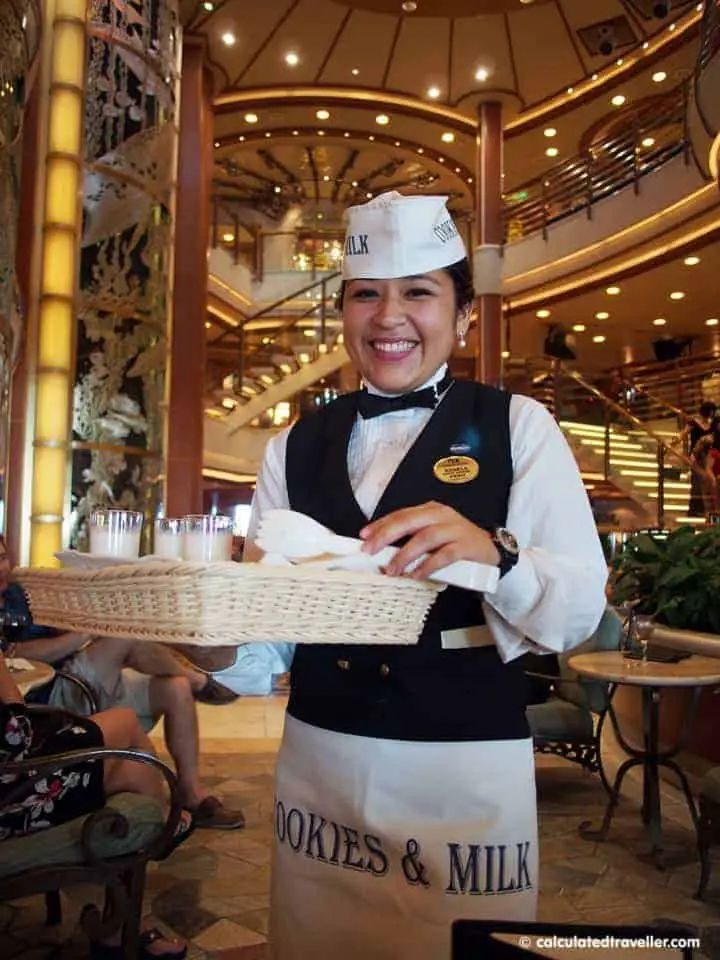 Another great treat is the coffee. International café is where you can always get a tasty snack — fresh salads, sandwiches or sweet desserts such as cheesecake, fruit tarts, cookies and brownies. It's open 24 hours a day so you can never go hungry.
Don't forget the chocolate shop and wine bar/sushi bar are also located on this level of the Caribbean Princess.
Entertainment Onboard
Broadway shows, comedians, magicians and illusionists are the norm for most cruise lines, Caribbean Princess included. What I like that is a bit different is the specialised entertainment found in the atrium. On our particular sailing, they had a couple performing a mixture of strength, acrobatics and comedy. They drew quite the crowd each time they were scheduled to entertain.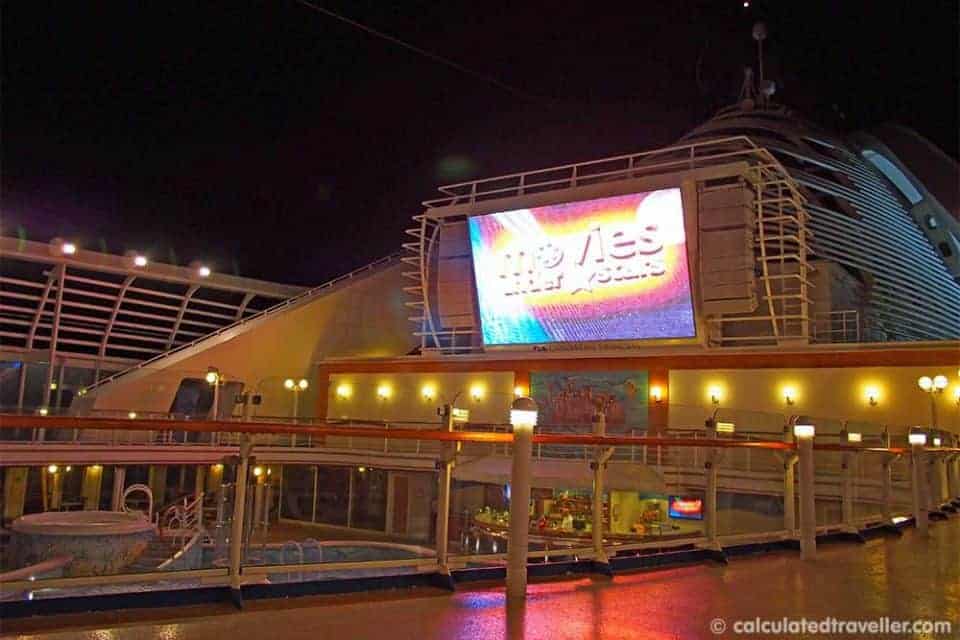 Another "distraction" that is always on Princess Cruises is their "Movies Under the Stars" — Concerts, sports and movies broadcasted on a 300 square foot jumbotron and a 69,000-watt sound system up on top of the pool deck. At night it's like an open-air drive-in theatre complete with fuzzy blankets and bags of popcorn.
Caribbean Princess Food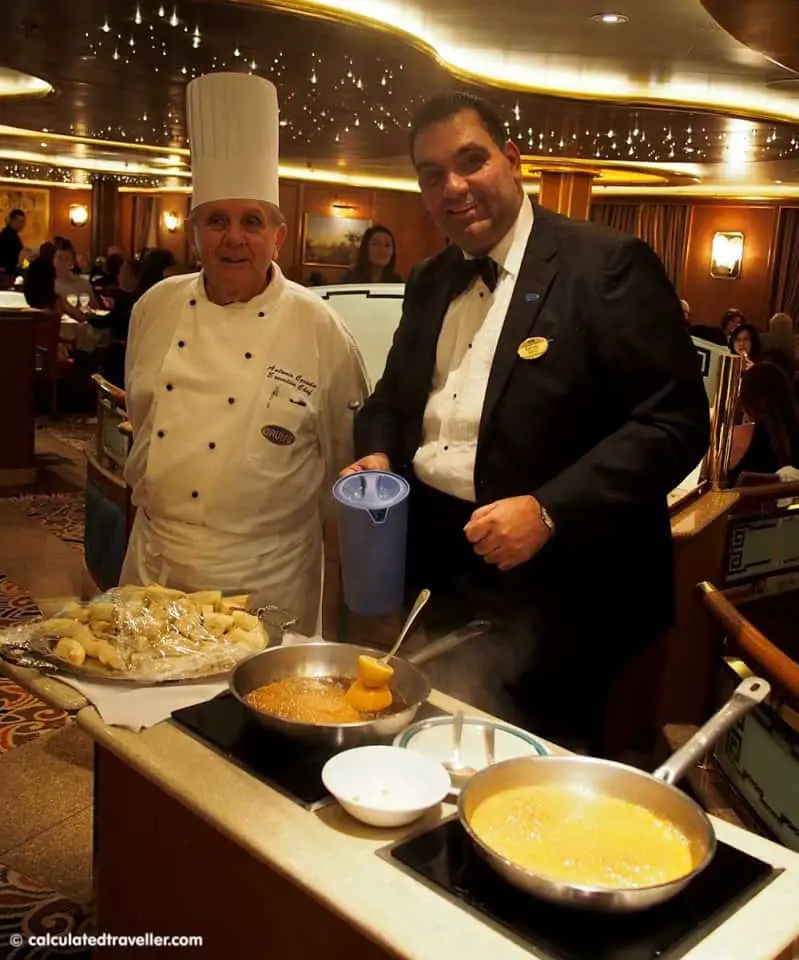 Fabulous cuisine food and service is important to me on a cruise, and Princess never disappoints. The staff timed our dinner service well, and pacing of the various courses was perfect. We never felt rushed nor did we feel like our dinner was dragging.
Read:
– 5 Days 5 Dinners — Caribbean Princess Dining Review
– Cruise Ship Specialty Dining – Caribbean Princess Crown Grill
Cabins
Cabins are comfortable with ample storage space and open closets.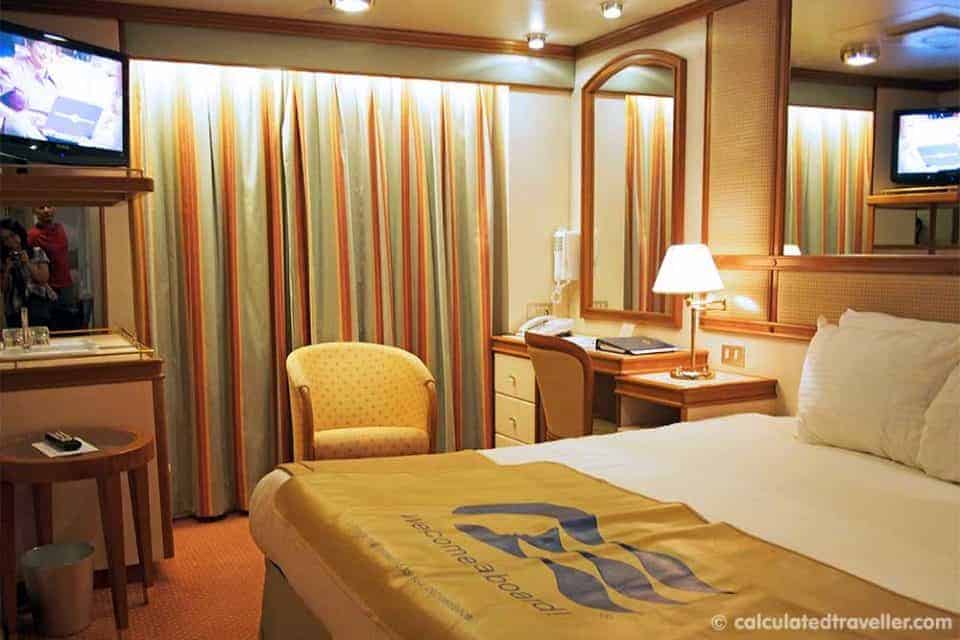 I've sailed on over 15 Princess Cruises and have always found the food to be delicious, the accommodation to be comfortable and the service to be excellent. I always look forward to my next cruise onboard a Princess ship.
 
Have you sailed on the Caribbean Princess before? What did you think about it?