In the past, I've visited Thailand and Cambodia, both excellent introductions into South-East Asian culture and one of my favourite backpacking trips (okay, all of them are my favourite!). However, the other destination I wish I had time to travel was Indonesia, a country rich with culture, history, and tradition. And my friends who've had the opportunity to pass through this beautiful country only have incredible things to say. So, when I finally make it back to Southeast Asia, I know precisely what I want to do and see. Without further ado, this is my ultimate Indonesian bucket list:
Table of contents
If hiking is on your bucket list check out these 12 hikes in Indonesia
Ubud
Let's begin with Ubud, Bali's cultural capital with colourful festivals, warm locals, and cute guesthouses among rice paddies. It's the perfect destination to delve into my Indonesian adventure. First, I'll book a day trip to Pura Tanah Lot, the most popular temple in Bali, to catch a dreamy sunset over the ocean or enjoy a fire dance by the beach. Over the course of a day, I'll be on the hunt for the best nasi goreng (fried rice) or try some more exotic dishes like stir-fried garlic bugs (ew!). Of course, I'll have to say hi to the cheeky residents at Sacred Monkey Forest as well or perhaps walk the Campuhan Ridge. And my evenings can't end without sampling the nightlife and traditional dances along the main strip.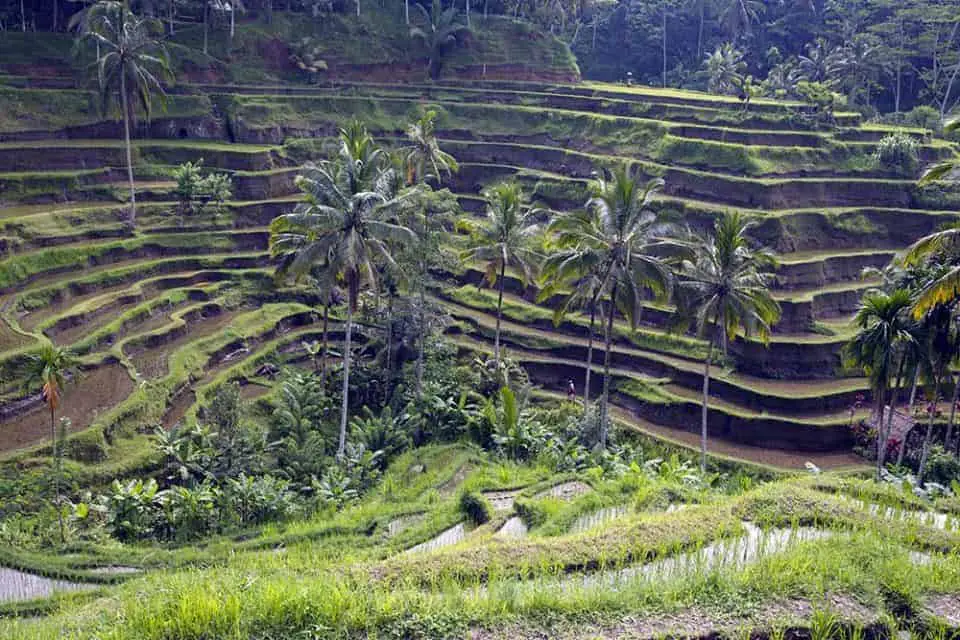 Lombok
Indonesia was one of the first destinations in Asia to adopt the surfing culture and there's no way I could go home from this dream trip without catching some waves. Do I know how to surf? Goodness, no! Luckily, there are surf schools around Lombok's southern coast with beginner-friendly waves rolling in from the Indian Ocean. To cap off my long days, you'll find me chilling out with a fresh fruit smoothie at Mawun cove, ideal for relaxation. By the end of this intensive week, I hope to be dancing in unison with the rip curls with a killer tan.
Bandung
Why did Bandung make it on my Indonesian Bucket List? Shopping, shopping, shopping! I never go home empty-handed and the factory outlets and Pasar Baru market offer inexpensive shoes, clothes, and a variety of souvenirs. Knowing me, I'll probably end up buying an extra suitcase to hold everything!
Komodo National Park
I love animals, and this UNESCO site delivers, which is why Komodo National Park made it onto my bucket list. First and foremost, who wouldn't want to see Komodo dragons roam free? Just don't get too close! Another highlight of this part of my trip will certainly be snorkelling at Pink Beach. Yes, the sand is really pink! With the right equipment, I'll be one with the sea turtles, manta rays, and rainbow fish among the coral. There's no doubt I'll stay several days, so I'd opt for a cabin on one of the motorboats floating peacefully among the marine life.
Have I convinced you to join me in this Indonesian Bucket List Adventure? Who's in?!
You might find this article interesting:
– Top 5 Places to Celebrate your Honeymoon
– 9 Essential Stops for Your 3 Week Thailand Itinerary
– Palakkad India: A Glimpse of Divinity in the South Indian State of Kerala