This article may contain affiliate links. This means that clicking on or purchasing products we recommend through a link may help us earn a small commission, which helps keep this site running. For more information read our disclaimer. Thank you for your support!
Before my visit to the Clearwater Marine Aquarium in Clearwater Beach Florida, the only famous marine mammal I had ever seen in person was Shamu the killer whale at SeaWorld San Diego over 20 years ago.
But now, I can say that I saw 2 "celebrity" marine mammals—Winter and Hope—the two bottlenose dolphin stars (and the inspiration) of the movies Dolphin Tale and Dolphin Tale 2.
Watching the movie before visiting the aquarium is not a requirement but having some knowledge of the story will certainly add to your understanding of what the aquarium is all about.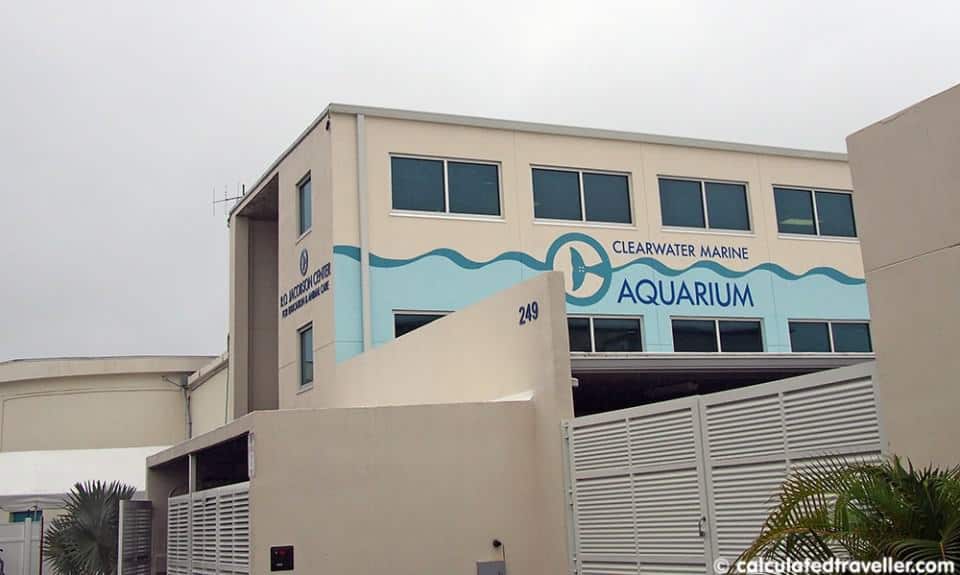 Winter and Hope the stars of Dolphin Tale / Dolphin Tale 2
If you aren't aware of the movie, here's a brief synopsis from Wikipedia:
"The book and film are inspired by the true story of Winter, a bottlenose dolphin that was rescued in December 2005 off the Florida coast and taken in by the Clearwater Marine Aquarium. Winter lost her tail after becoming entangled with a rope attached to a crab trap and was fitted with a prosthetic one."
There is a large focus throughout the aquarium on these two dolphin stars, and they are the main attraction due to the popularity of the movies. They even have meeting and photo opportunities available (extra fee).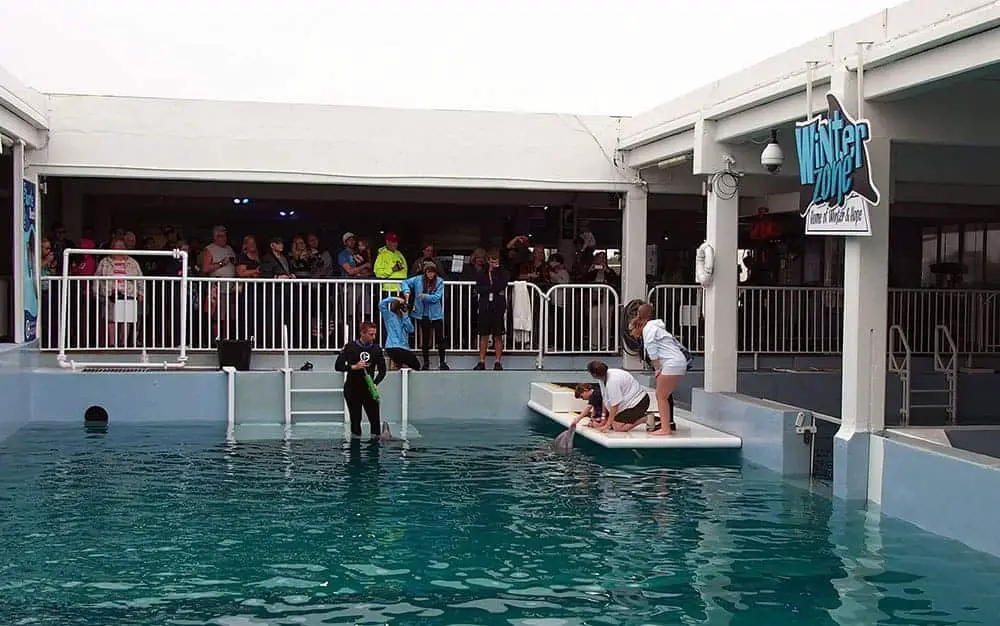 Winter's story is amazing and the guides and volunteers are very passionate and always available to demonstrate and explain the process to which they apply the specially designed gel-like sleeve and prosthetic tail that Winter wears to swim properly.
A few of the other residents at the Clearwater Marine Aquarium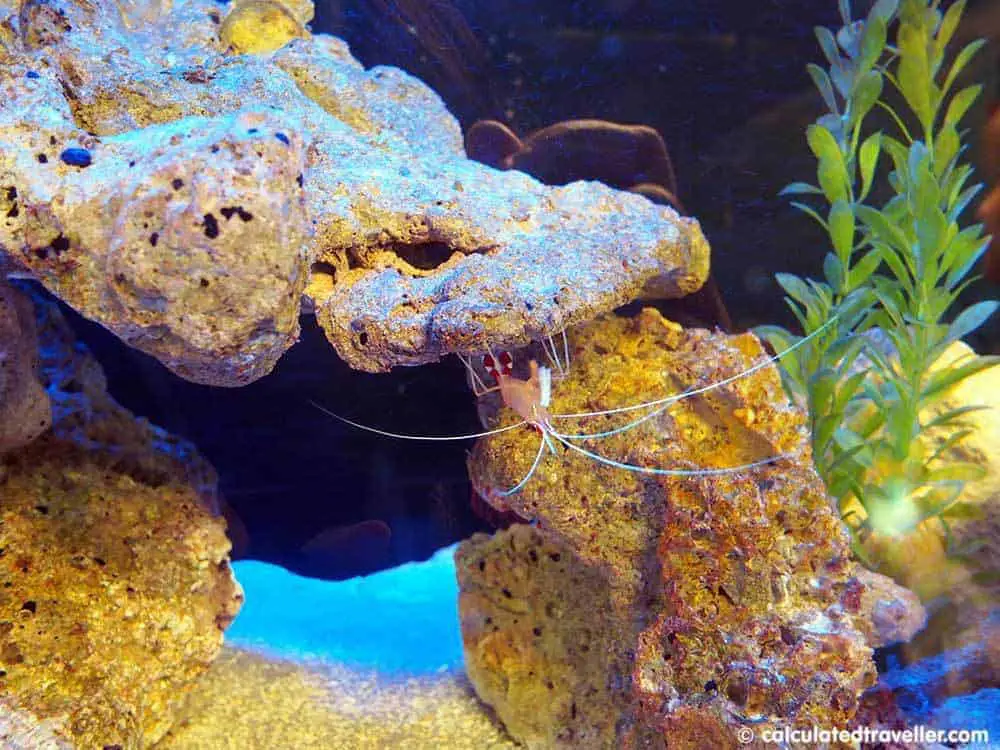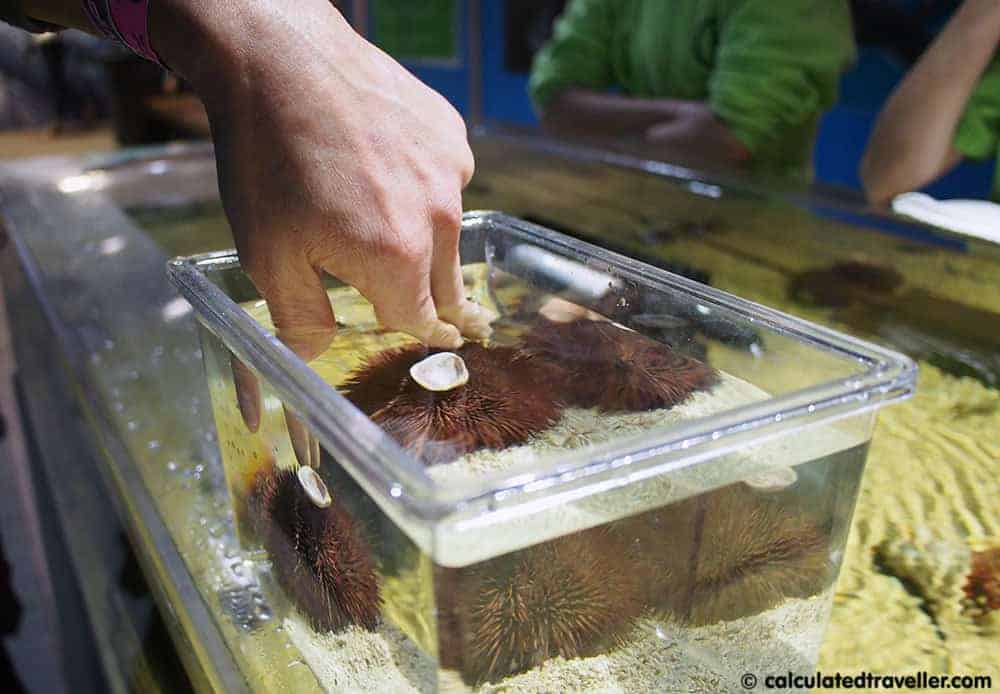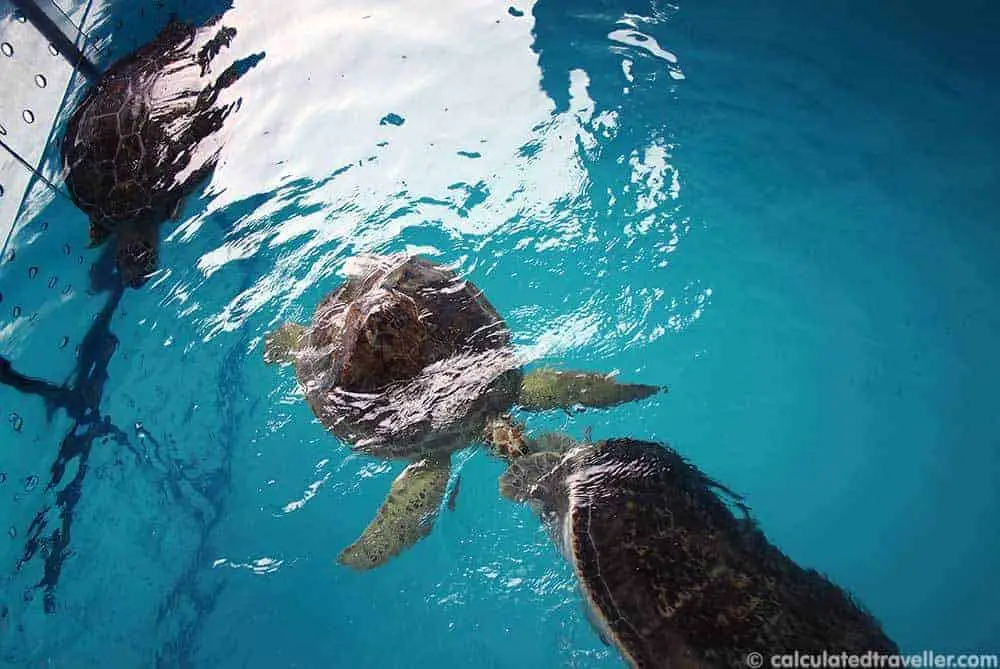 One thing to note — don't expect to see giant killer whale shows or to walk on a moving sidewalk through a shark tank or gaze through massive floor to ceiling underwater observatories.
Clearwater Marine Aquarium is first and foremost a non-profit working marine rescue centre and animal hospital for injured or sick sea life. The inhabitants are patients or past patients of the facility that can't be released back into the wild. Many of the scheduled shows are either therapy sessions or feedings and are not "performances" such that you would see at theme parks.
Included in your admission is a trolley/boat ride to their downtown facility "Winter's Dolphin Tale Adventure". If you are a huge fan of the movie, it's worth a trip downtown to view actual sets, costumes, props and video clips from the movies. Here's a photo of the houseboat from the film.
Education – Research – Rescue – Rehabilitation – Release
We had an opportunity to take the behind the scenes tour (extra fee) where we learned of the history of the Aquarium and saw first-hand the great work that the staff performs here.
The operating room, hospital area and rehabilitation area are all viewable, and I highly recommend that you take this tour if you have an interest in marine mammal care or veterinary medicine.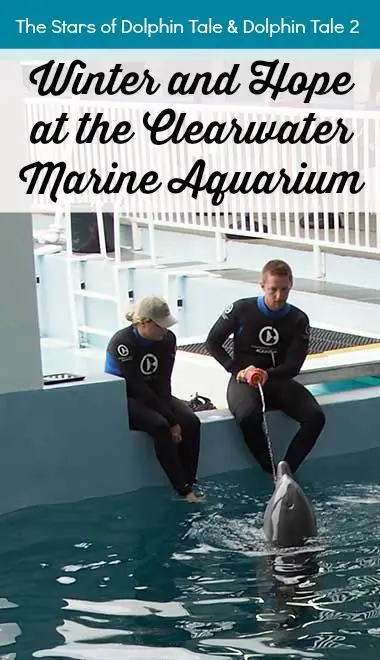 Clearwater Marine Aquarium
249 Windward Passage, Clearwater, FL 33767
Visit the Clearwater Marine Aquarium website for admission prices at www.seewinter.com
Free parking
---
Well that's enough of me telling you about the Clearwater Marine Aquarium.
Now here's your chance to visit and see Winter and Hope for yourself!
Enter below to win 4 general admission tickets to the Clearwater Marine Aquarium!
Winner will be announced on Monday February 16, 2015
(Raffle open to residents of Canada and the US)


Travel assistance provided by Visit St. Petersburg Clearwater Tourism. As always, the opinions expressed in this post are my own.
Read more articles about Clearwater Florida:
Dining at Caretta on The Gulf, Clearwater Florida
Clearwater Beach Marriott Suites on Sand Key – Review