On a day trip to small town Dunnville Ontario, an aviation theme emerged as I visited the No. 6 RCAF Dunnville Museum and dined at Flyers Bakery and Café — all without ever leaving the ground.
No. 6 RCAF Dunnville Museum
536 Port Maitland Road, Dunnville, Ontario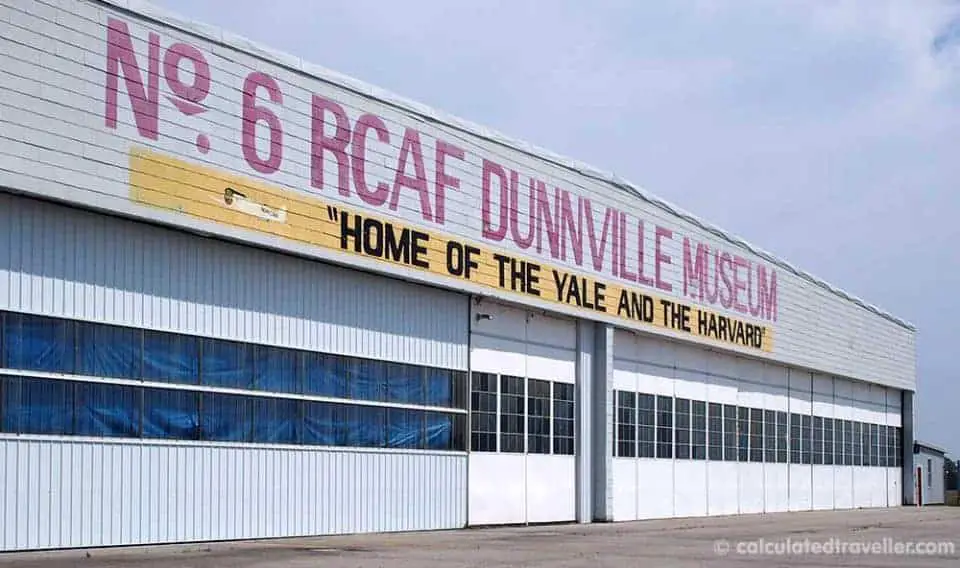 Opened in 1999, the No. 6 RCAF (Royal Canadian Air Force) Dunnville Museum details through exhibits, memorabilia and training equipment what it was like for young men to train as pilots for serving in World War II at the No. 6 Service Flying Training School (SFTS). There were 29 flight training schools such as this one in Canada.
After the war, the school was decommissioned; the property became the Dunnville Airport and subsequently the RCAF Dunnville Museum.
Dunnville, Ontario from Farm to Flight
Originally farmland, in 1940 the land was transformed into an active airfield with five hangers, three double runways, 50 H hats, drill hall, canteen and fire hall. The facility closed down in 1944. A total of 2,436 pilots from Canada, UK, Australia, New Zealand, and the US lived and trained at this facility with a total of 47 men losing their lives during their time at the school.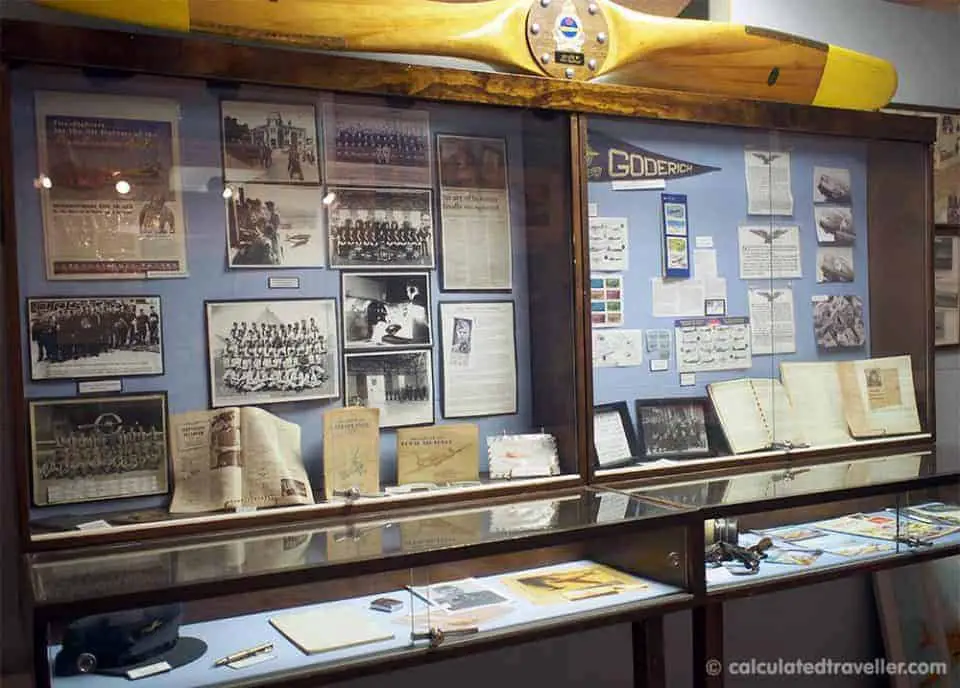 Over 3,000 artefacts are in the collection; many are in storage due to the time and work involved in creating the various exhibits. The non-profit museum is not government funded in any way. All the volunteers who run the facility do this as a labour of love, their passion it is to ensure that the stories and history live on for generations to come. For Vice-President and Curator Peter Gay, the son of former No. 6 SFTS student Sergeant H.E. Gay, this is also about family history.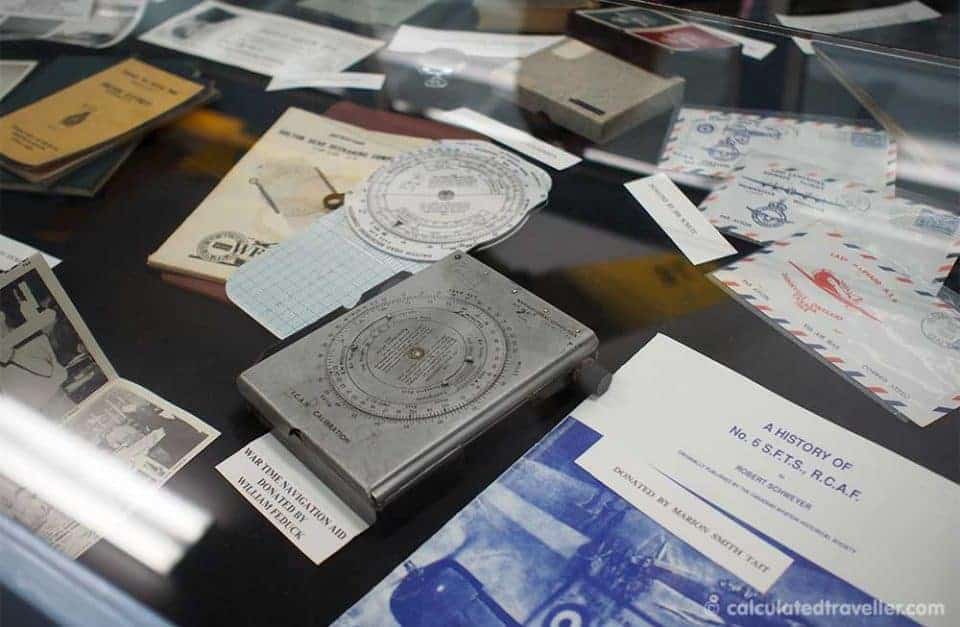 Today all that remains of the original facility are the five hangers and a few other small buildings.
Although the museum itself is small, consisting of just a few rooms; the artefacts, history, and stories are immense. Graduates of the facility have donated most of the memorabilia and photographs; scattered throughout the museum are signs telling their stories.
There are also multiple vintage planes (some are replicas) on display that you can climb aboard to get a closer look of the cockpit. Most notable is the Yale 3416 built in 1940.
If you are an aviation history buff, this museum is truly worthy of a visit.
Admission is free, but donations are welcome.
Please see the website for opening dates and times.
Flyers Bakery and Café
144 Queen St, Dunnville, ON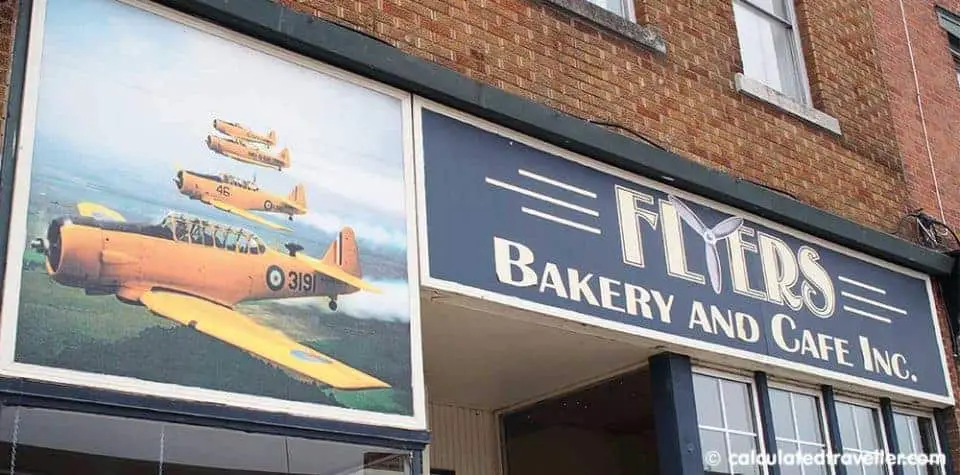 Located in a historic building (1867) in downtown Dunnville, Ontario is the eclectic restaurant known as Flyers Bakery and Café.
Part antique shop, part live music venue, part local art gallery, part bakery and part café — if you are in the midst of a "flying" adventure such as I was then you have to eat here. It's a very casual, relaxed atmosphere where the locals hang out.
Flyers Bakery and Cafe serves fresh, made to order, good eats and everything is made entirely from scratch on site using local produce. Make sure you try a cheddar butter bun because it is delicious!
There are also some gluten-free items on the menu. Flyers serve breakfast all day on Sundays.
No food is served during the live music performance nights — preferring not to distract from the performance, the restaurant turns into a "listening room" to take advantage of the amazing acoustics produced by the wooden ceilings and floors.
Oh, and in case you're curious, Flyers Bakery and Cafe has a direct connection to the RCAF museum — they donated the World War II laundry bag on display in the main museum exhibit area.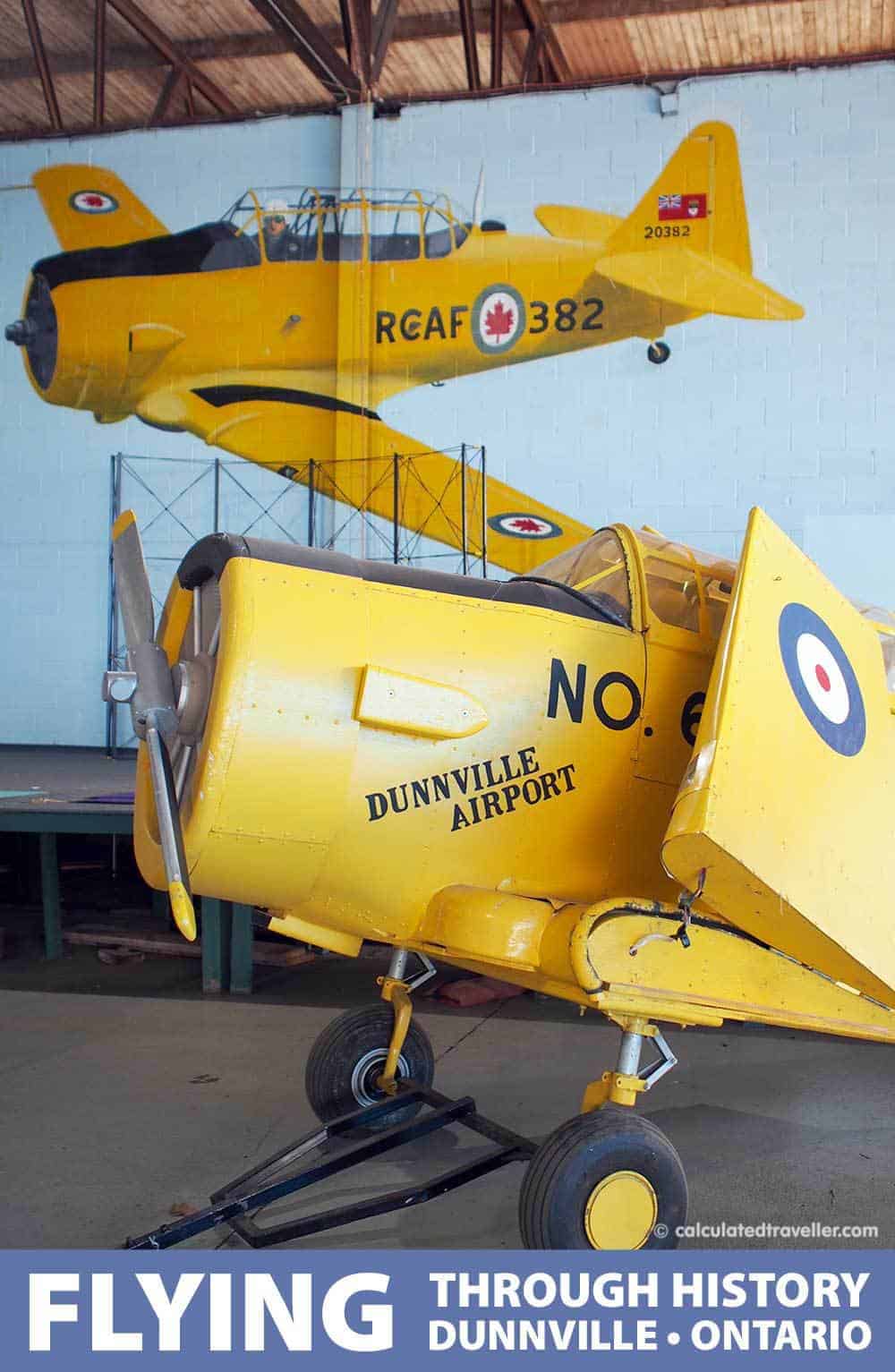 If you are looking for a "flying" adventure without leaving the ground, check out Dunnville Ontario — no boarding pass required!
Travel Assistance provided by Haldimand County Tourism and Ontario's Southwest. All opinions are my own.