On the border of Bluffton and Hilton Head Island
Being greeted with an icy cold glass of lemonade and a freshly baked oat square when we entered the lobby was just what we needed when we checked into the Hilton Garden Inn Hilton Head, just outside Bluffton, South Carolina.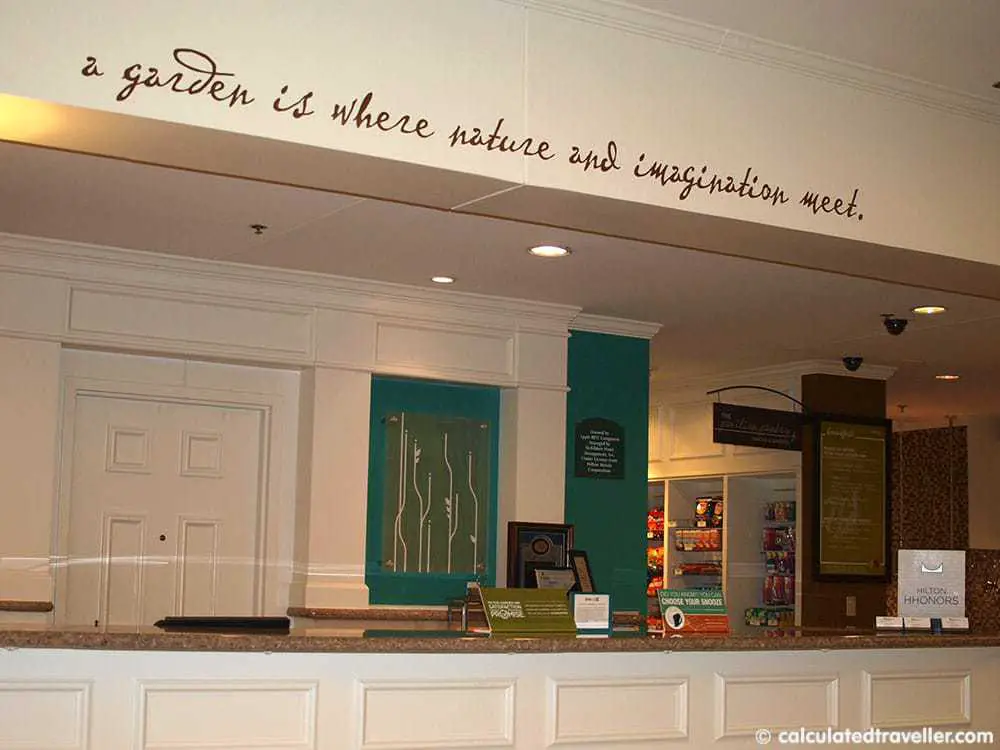 We were a bit sad having just finished a one-week Caribbean cruise that very morning and were tired from the early disembarkation and 8-hour drive from Miami Florida so it was a nice welcome to be warmly greeted with cool beverages and a smile from the clerk at the reception area of the hotel.
Little did we know that the words "friendly" and "welcoming" were going to be the trend for our next week in the area…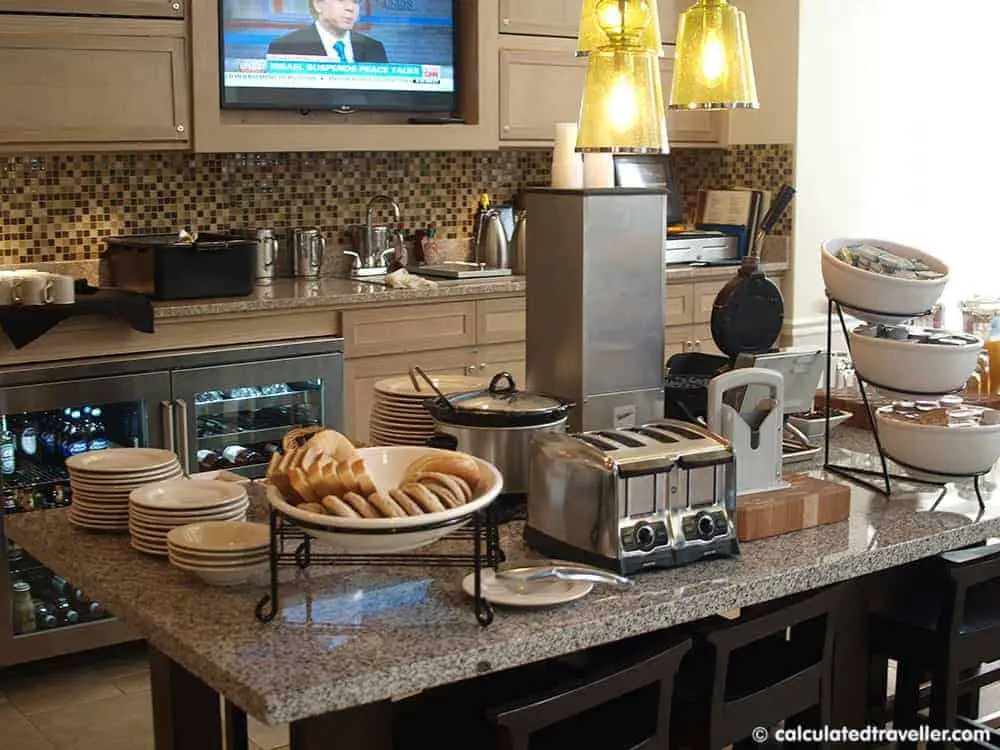 What we loved about Hilton Garden Inn Hilton Head
The lobby is lovely. Bright, airy, and welcoming — the perfect place to enjoy breakfast in the morning with its cheerful colors and decor.

 
Parking is on the main level of the hotel. Brightly lit at night and safe. I did not personally witness security guards walking the area, but I did not worry about our car at all.
The location is ideal. Sure you aren't on the beach, but you are close to super quaint Bluffton, the outlet mall, and just over the bridge is Hilton Head Island.

 

 
Our room was very spacious and comfortable.
King size bed
32-inch flat screen TV
Desk area with great lighting and lots of electrical outlets
In-room Keurig coffee maker, mini-refrigerator, microwave
Iron and ironing board
Fitness centre and outdoor pool
Complimentary high-speed Internet access
Complimentary business centre
24-hour pantry
Self-laundry is available
Even though the hotel is located on the main highway of US Route 278 (also known as Fording Island Road), our room, which faced the road, was incredibly quiet.
 
What we didn't like about Hilton Garden Inn Hilton Head
The hotel is difficult to locate as it is hidden slightly behind trees. Also, US Route 278 is a major highway so as a result, you have to go past the hotel and do a U-turn so that you can access the driveway to the hotel. It was more confusing navigating with a GPS, so I do recommend using a paper map.
The pool is not readily available – you have to walk through the parking garage to the rear of the hotel. We generally don't visit hotel pools when there is an ocean and beach nearby, but this may be an issue for some people.
There is nothing within walking distance of the hotel.
Would we stay here again?
Absolutely!
The free parking, friendly staff, comfortable accommodations, and location were fabulous. A steal of a deal especially for this busy tourist area.
We are already planning our return.
Hilton Garden Inn Hilton Head
1575 Fording Island Road, Hilton Head Island, South Carolina, 29926
Read more reviews on TripAdvisor.
Have you stayed at Hilton Garden Inn before? Where was the location and what did you think of it?
 
We were guests of the Hilton Garden Inn Hilton Head. This had no bearing on our review. As always, our opinions are our own.