I look back on my trip to Hong Kong with a strong dose of nostalgia. I recall fondly the nightly laser light shows at the Victoria Harbour, browsing the antique markets on Temple Street, exploring one of the best history museums in all of Asia, and climbing the 268 steps to meet the Big Buddha on Lantau Island. My favourite memory is diving into Hong Kong's culinary universe with Hong Kong Foodie Tours.
I was fortunate to have a friend (a tour guide) show me around Hong Kong Island, but because said friend was a picky eater, she wasn't able to expose me to the city's diverse food scene.
For a small city like Hong Kong, it is incredible to see how international it's cuisine is: from the luncheon meat in a can that has become a staple for breakfast dating back to the cities colonial days under the British empire to the noodles and dumplings found on mainland China.
After getting lost in what seemed like unending lists and blog posts of top restaurants, I decided to leave my fate to the experts and asked Hong Kong Foodie Tours for assistance.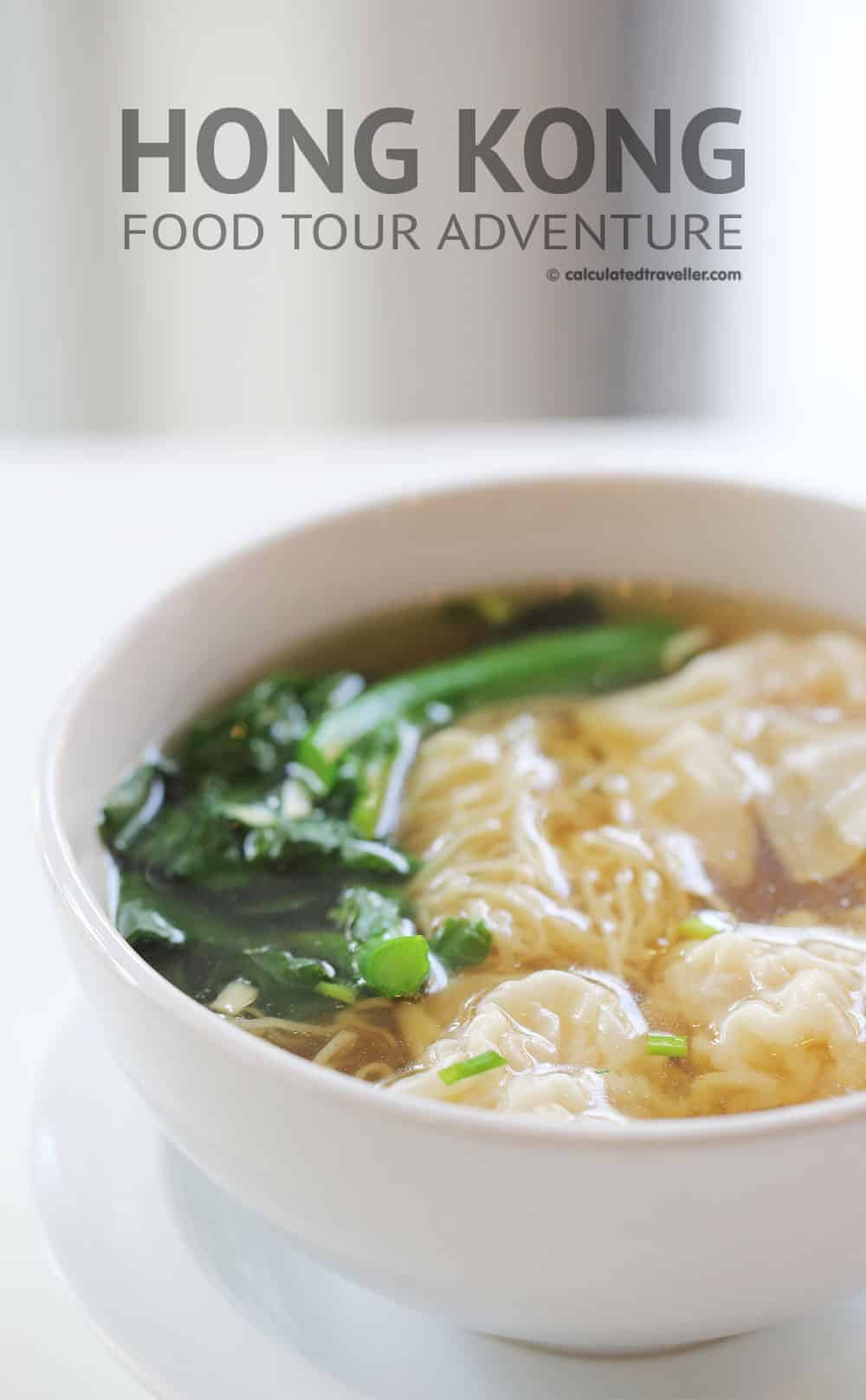 Now to be transparent as a blogger they allowed me to take this tour for free, though it was under an unusual stipulation. This being that I could not disclose the names or locations of the restaurants we visit during the tour which, of course, makes it a little challenging to write an article about where to eat in Hong Kong.
So instead of discussing where to eat, I'll tell you what to eat and what to look for in an excellent restaurant in Hong Kong.
When it comes to what one must eat, the food tour made it very clear that wanton noodles, roast treasures (meat), dim sum, and baked goods, especially egg tarts, are a must!
To truly know what to look for in these delicacies, let me give you some pointers.
What made the wanton noodles so great are fresh egg noodles and wantons, dumplings, about the size of a golf ball filled with shrimp. The broth must be slightly salty with a bit of savoury because the sweetness of the shrimp should compliment the taste of the stock and scallions.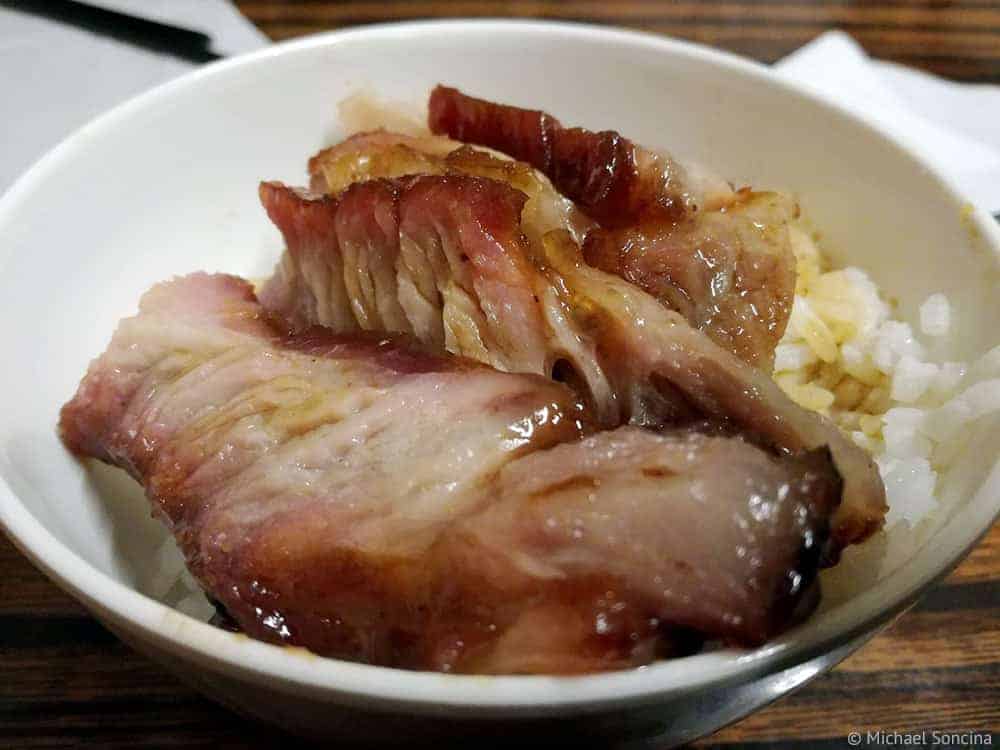 The "roast treasures" are my favourite dish. I enjoyed these roasted meats so much that when I continued my journey onto Macau, it was the only thing I wanted to eat. What makes this dish so delicious is that whether the meat is duck, pork or the ever-cherished goose – it's slow cooked for hours. Each piece is spiced and allowed to tenderise when fully roasted the meat should be sweet, tender and fatty. Compliment your roast treasures with some plain white rice and prepare to enter heaven.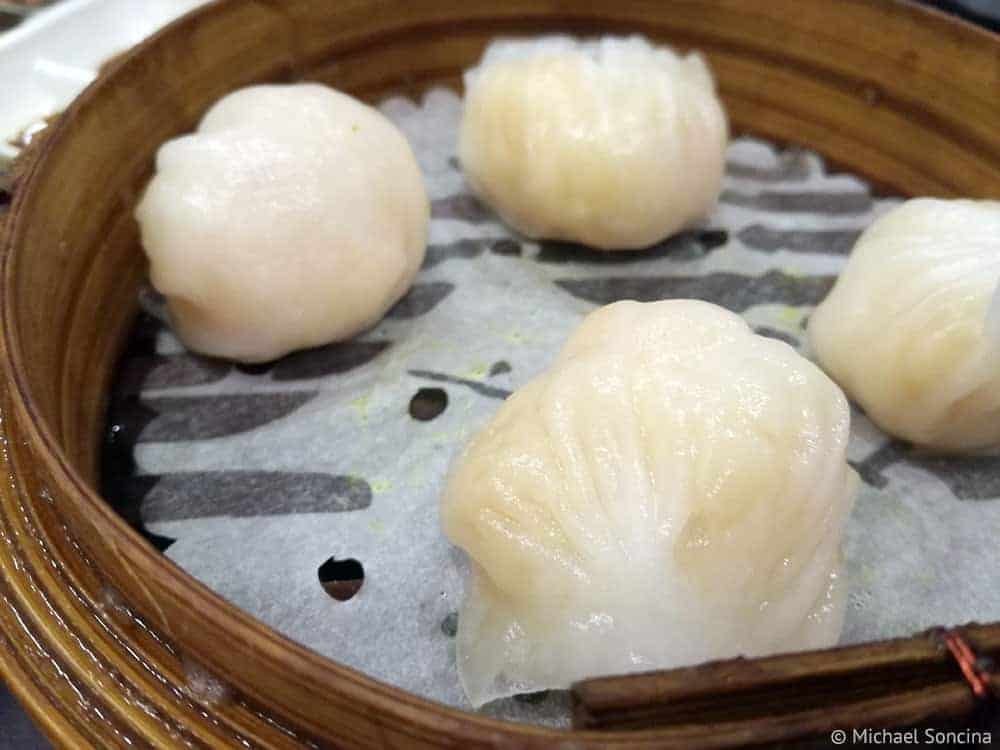 Dim Sum is probably Hong Kong's most famous food. Though in North America it is eaten any time of the day, in Hong Kong this is a lunch dish. For those unfamiliar with this type of food think Chinese tapas. When entering the restaurant, you will be handed a card; this is your menu and order sheet. Personally, I love the BBQ pork buns, chicken feet, shrimp in rice noodle and Chinese broccoli. This does not mean you have to follow my tastes but do research and see what you like. Dim Sum is a must try when in Hong Kong because it gives you access to many small dishes at once.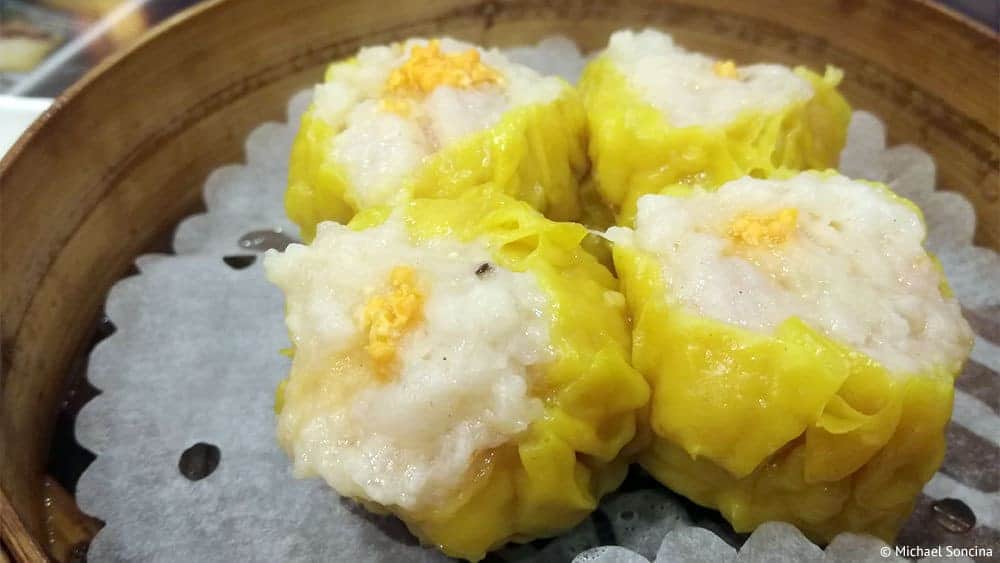 When looking for dessert, the ultimate treat is an egg tart. Though this sweet treat was initially created in Portugal — it was perfected in Asia, especially Hong Kong, where people line up for hours to have a good one. What makes a good egg tart? The mark of a good egg tart is a flaky crust and beautiful smooth custard with a slight bit of charred sugar on the top, but most importantly it needs to be baked on site!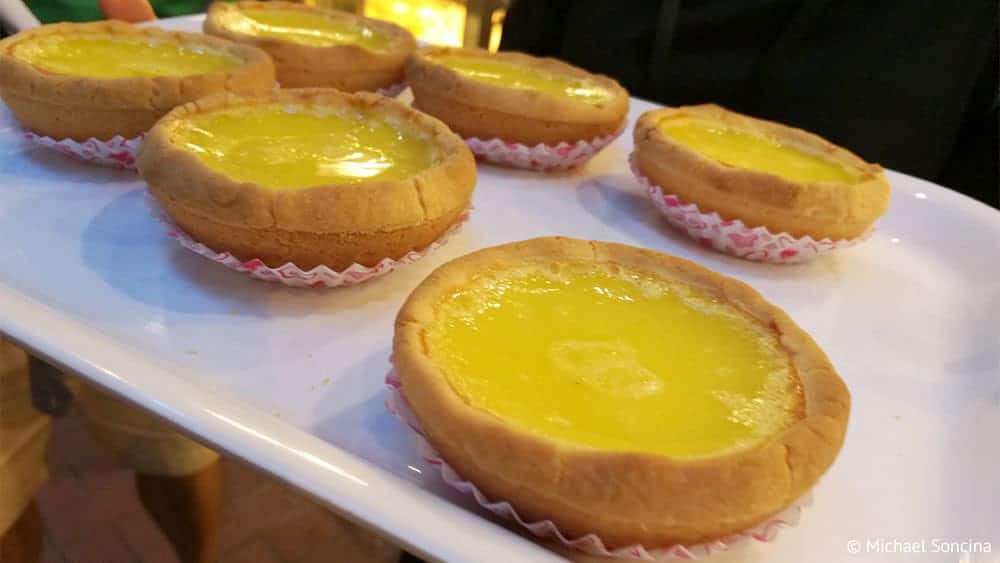 Where to find Good Eats in Hong Kong?
Since the street vendors and outdoor markets that once populated Hong Kong streets are being forced to shut down; partly because of sanitation and somewhat to free up space for condo developments, restaurants will be your best option for local dishes.
What to look for in an excellent restaurant in Hong Kong are:
A limited menu. It needs to specialise in only a few dishes.
An "in-house" kitchen. Many of the restaurants have their kitchens in the "New Territories" to keep costs down and bring all the food pre-cooked to the city. Some even carry dirty dishes back to be washed.
A busy atmosphere. If the restaurant is empty, there probably is a reason no one is eating there.
What I took away from the food tour was just how much the city has changed. The food stalls and markets iconic of Hong Kong's past are being phased out. Dim sum restaurants (which once had stoops for your birdcage because, yes, you walked your bird in the 60's) are now the sought-out food adventure of tourists.
Also, sadly, the cost of living in the city has reached the point where it costs millions for a condo. With these changes, it seems coffee shops, restaurants and other social places are so important to living in a city where life outside of your tiny apartment is essential.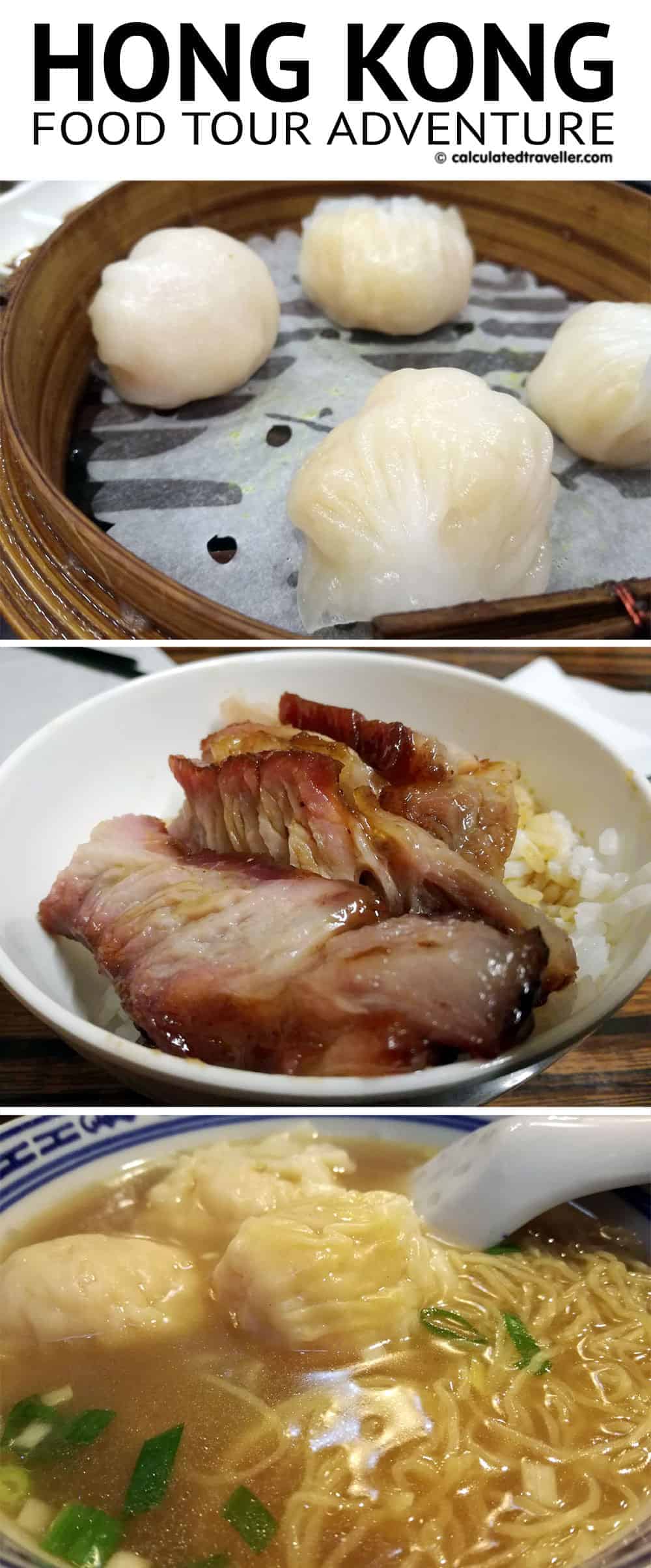 Though I have had many great experiences in Hong Kong, my food tour takes the top place. It allowed me not only to try a variety of local foods prepared by those who do it best, but it also allowed me to see how Hong Kong evolved since I last visited. This visit changed my lens from tourist to traveller understanding how these changes affect the locals living here. My hope for you, the future traveller, and the generation of locals who will look to Hong Kong as home is that the food that inspires while comforts never change, and it continues to nourish and excite those visiting this fantastic city.
Hong Kong Foodie Tours offer three different tours. Tour size varies between 8 participants and 12 participants.
TIPS:
– Wear comfortable shoes. There is a lot of walking/standing involved.
– Dress for the weather. Tours operate rain or shine.
Read reviews of Hong Kong Foodie Tours on TripAdvisor.
The author was a guest of Hong Kong Foodie Tours who did not review or approve this article before publication. All opinions, as always are entirely those of the author.
Looking for more about Hong Kong? Check out these articles:
– Why I Love Celebrating Chinese New Year, Even Though I'm Not Chinese!
– Hong Kong – View from Victoria Peak
– Memory Monday – Hong Kong Shanghai Street
Check out other articles about Asia on Calculated Traveller.