San Juan Puerto Rico is such a great port stop — you are right in the middle of Old San Juan, and it's a very accessible access point for sight-seeing, shopping, good eats and of course exploring the culture — all within walking distance.
This one day itinerary is focused on someone travelling by cruise ship because that's how we usually visit San Juan. But, this tour is adaptable to anyone who is in a time crunch and only has one single day to explore this historic city.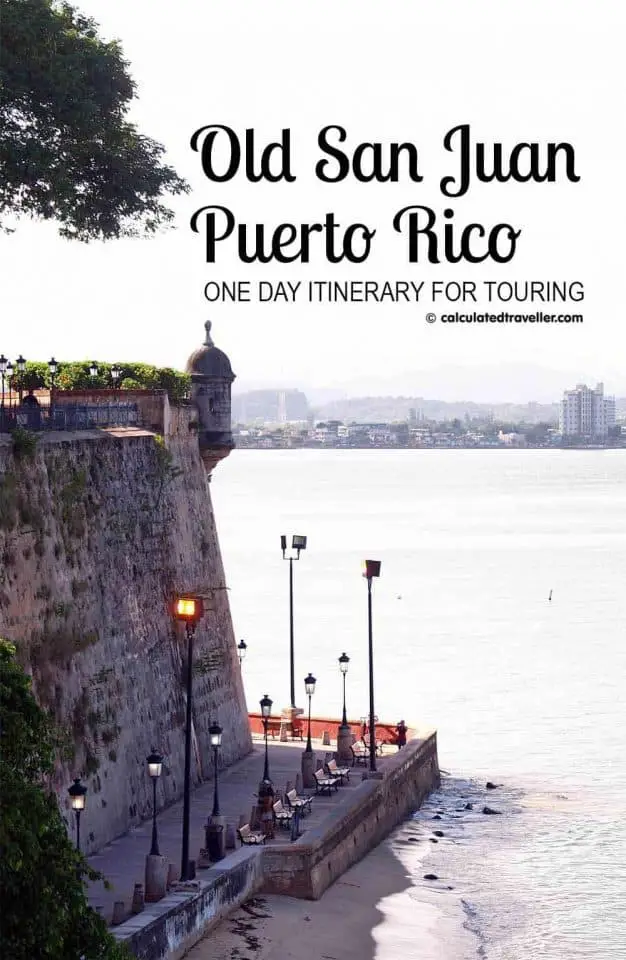 A Walking Tour Itinerary for One Day in San Juan Puerto Rico
1. Start at the Port Terminal Calle Marina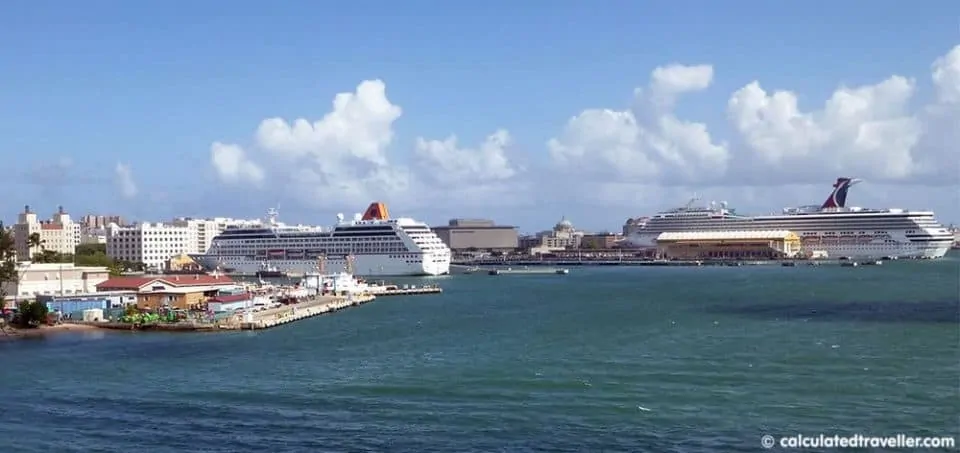 Grab a big breakfast this morning and a comfortable pair of shoes as we start this adventure! Your cruise ship will likely be docked at the Port Terminal Calle Marina. Once you leave the ship to spend some time on the water's edge, there are shaded benches along the way as well as a nice breeze. Continue over the bridge to the park.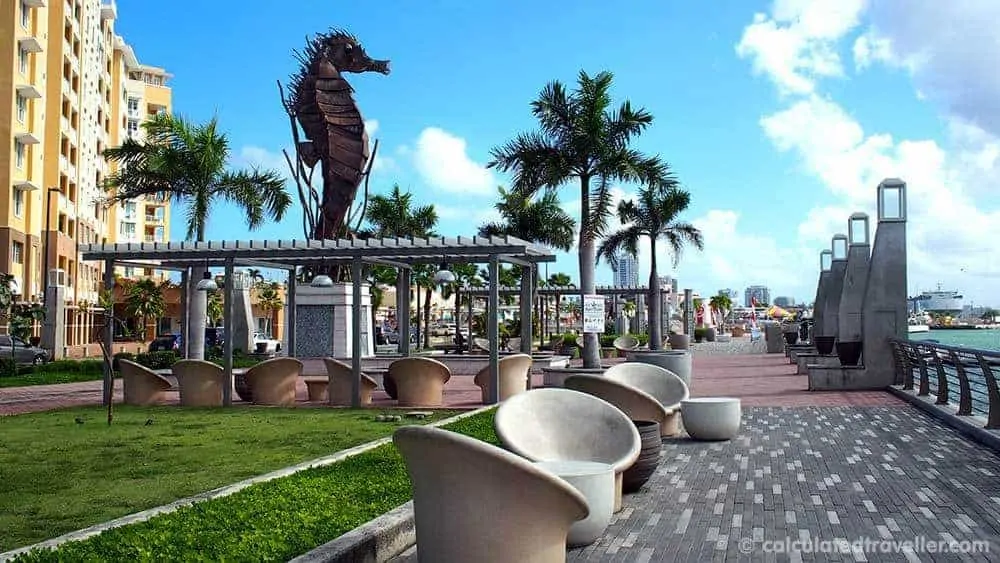 2. Bahía Urbana Waterfront Complex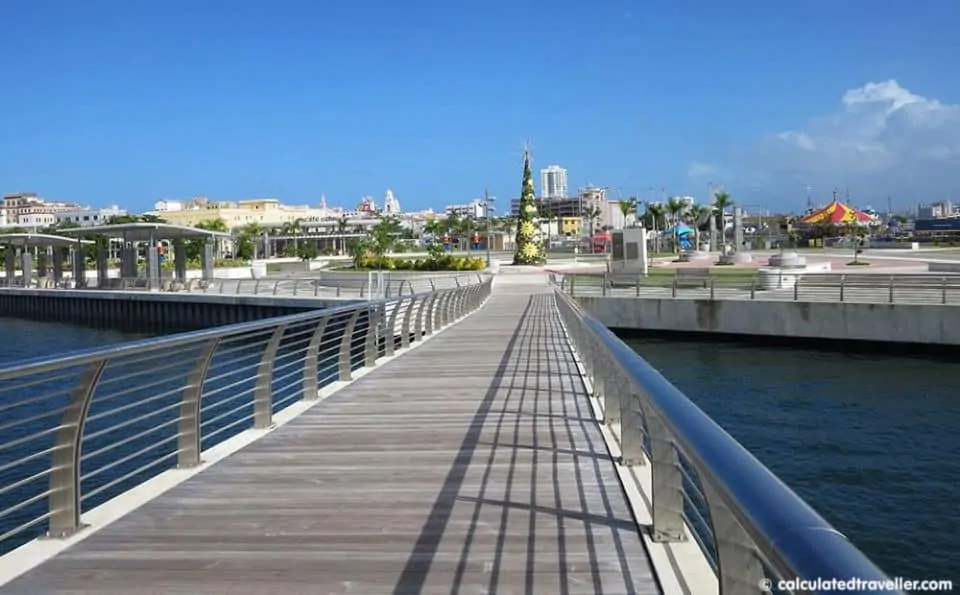 This is an entirely new waterfront park that opened in 2013. It is still being developed and things are constantly changing. There are some lovely sculptures and fountains, a café and open-air concert area.

3. El Capitolo de San Juan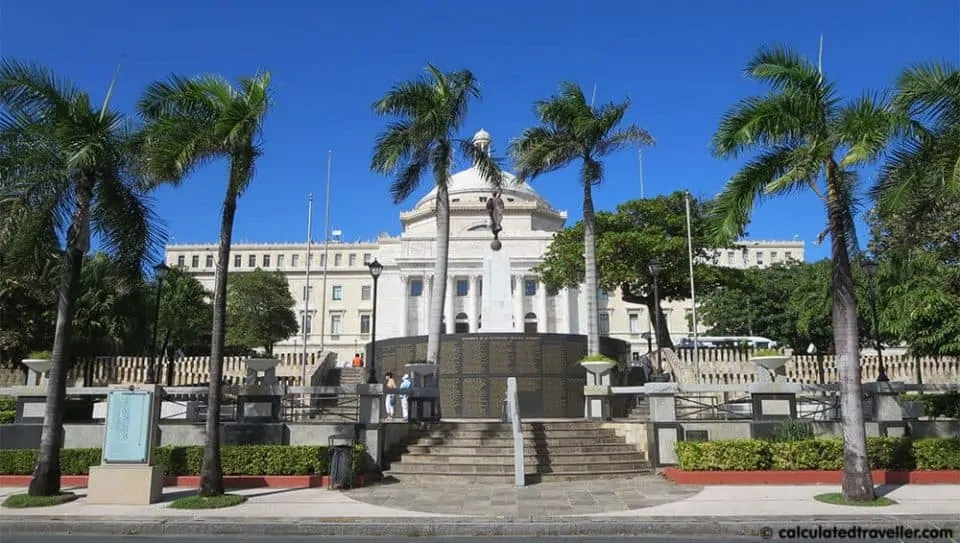 The Capital of San Juan, built in 1920's is home to House of Representatives and Senate. You are free to enter the building and you really should.There is a beautiful mosaic ceiling in the central hall. Make sure you continue through the building and out the back entrance.
Open Monday to Friday, 8:30 am to 5:00 pm.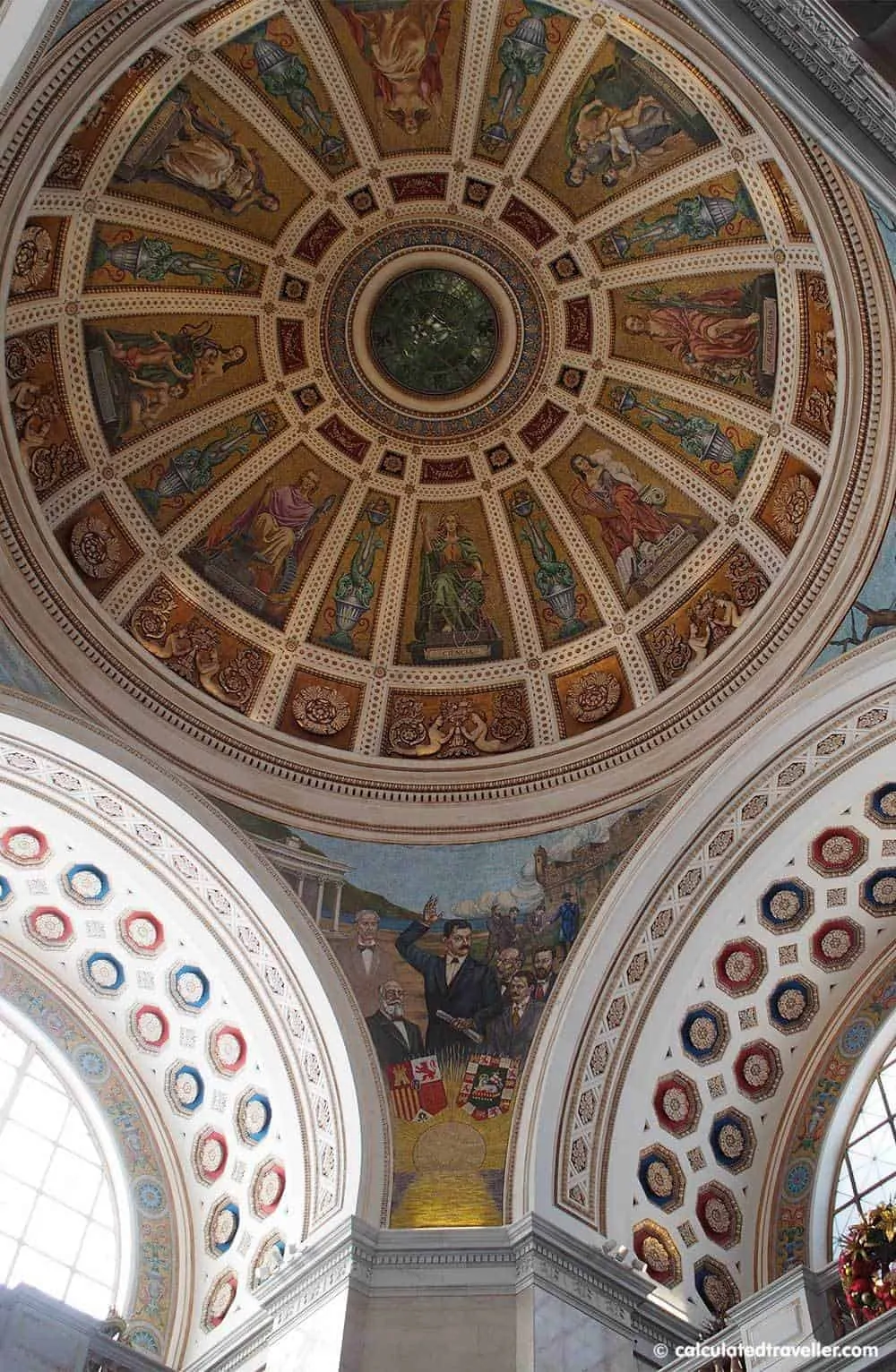 There is a lovely view of the ocean from the street as you continue your journey towards our next stop, but if you take the stairs down, you'll come to Playa Pena — the only beach in Old San Juan.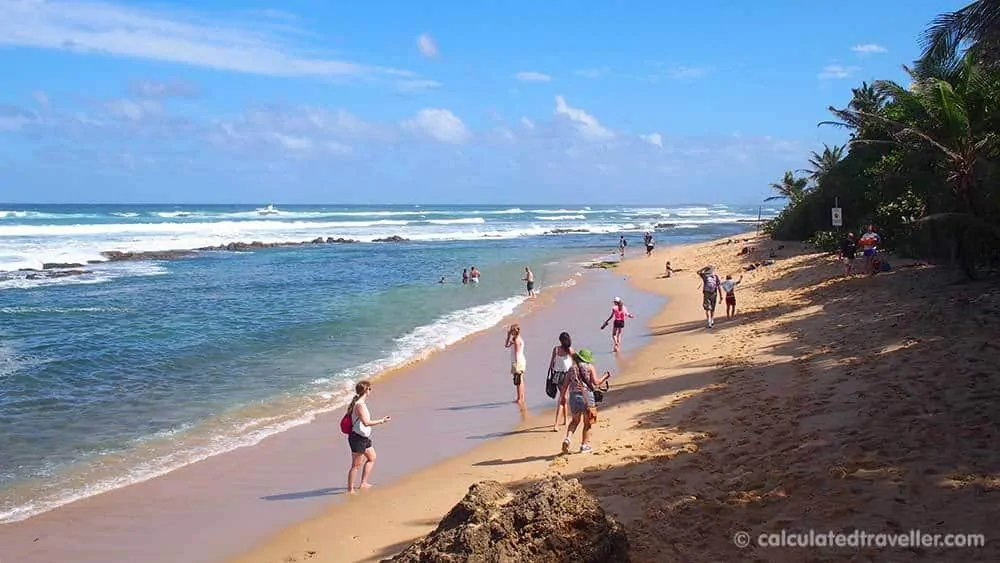 4. Castillo San Cristóbal / Fort San Cristóbal

The fort was, built between 1634 and 1790, is part of the National Park Service, and Ranger-led tours are available. If you go to the top south wall of the upper level, there is a doorway that provides great views of the cruise ships down below.
Open daily 9:00 am to 6:00 pm. $5 (age 16+)
Read: Fort Castillo San Cristobal in Old San Juan Puerto Rico here
5. Plaza de Colon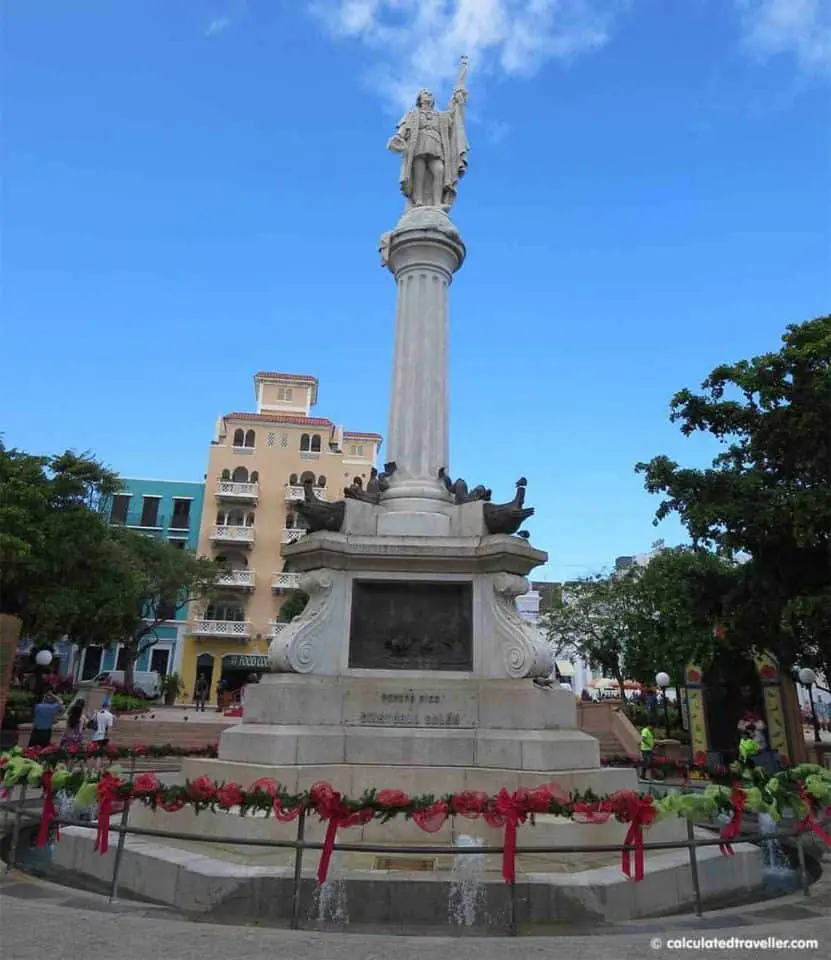 Named for the explorer Christopher Columbus, this plaza and statue was built to commemorate the 400th anniversary of the discovery of the island. This plaza is a favourite spot of ours. We like to have a rest in the square, people watch and always visit the local food court on the north side of the plaza (free restroom inside) to taste the roasted pork and empanadas. To read more about my favourite empanadas in Old San Juan check out this article. Continue along Calle San Francisco and check out the shops as you make your way to our next stop.
6. Cathedral of San Juan Bautista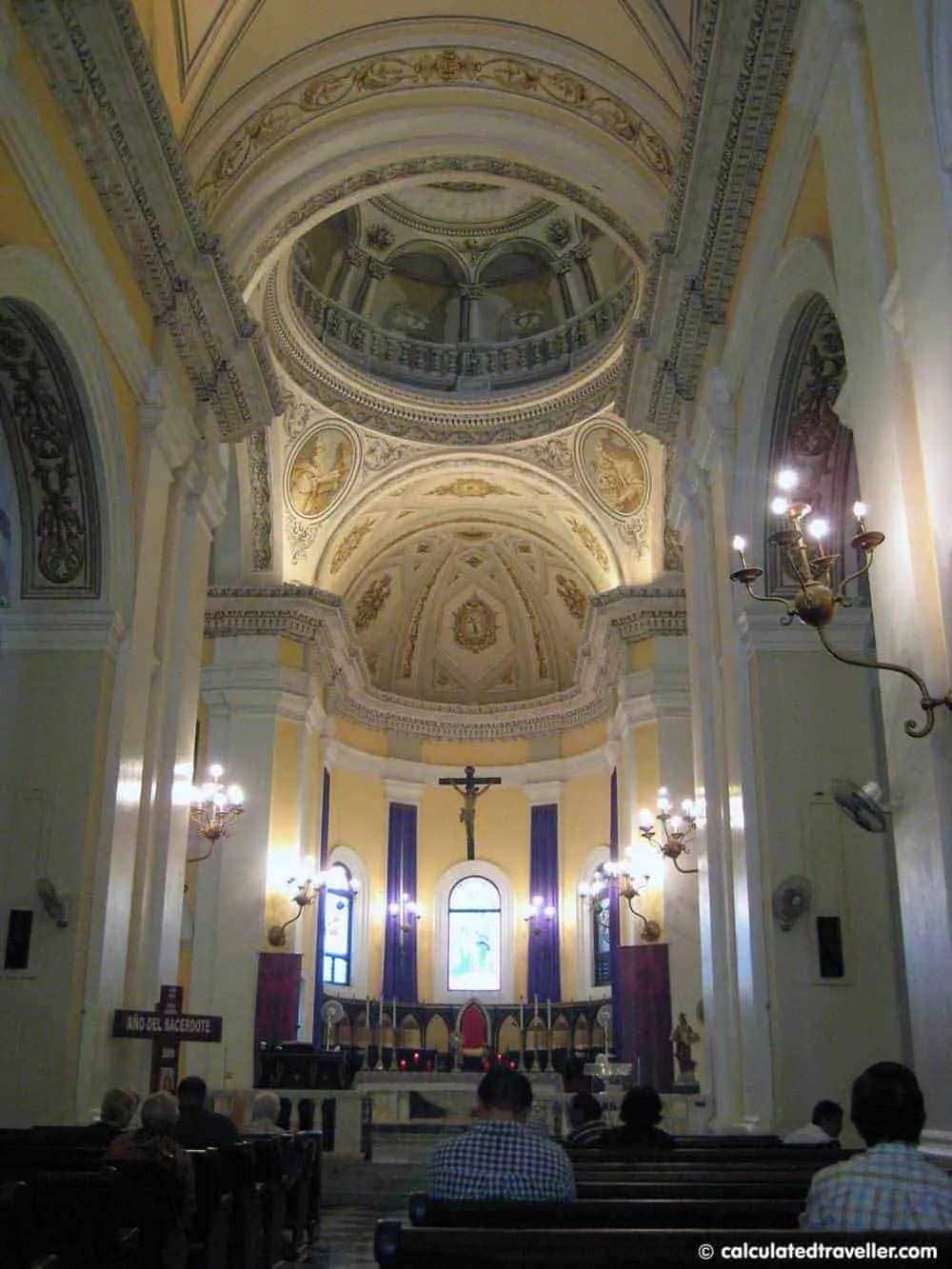 The Cathedral is open daily and is free to enter and tour. Be aware that regular church services occur daily so be mindful of worshipers and be respectful.
7. La Rogativa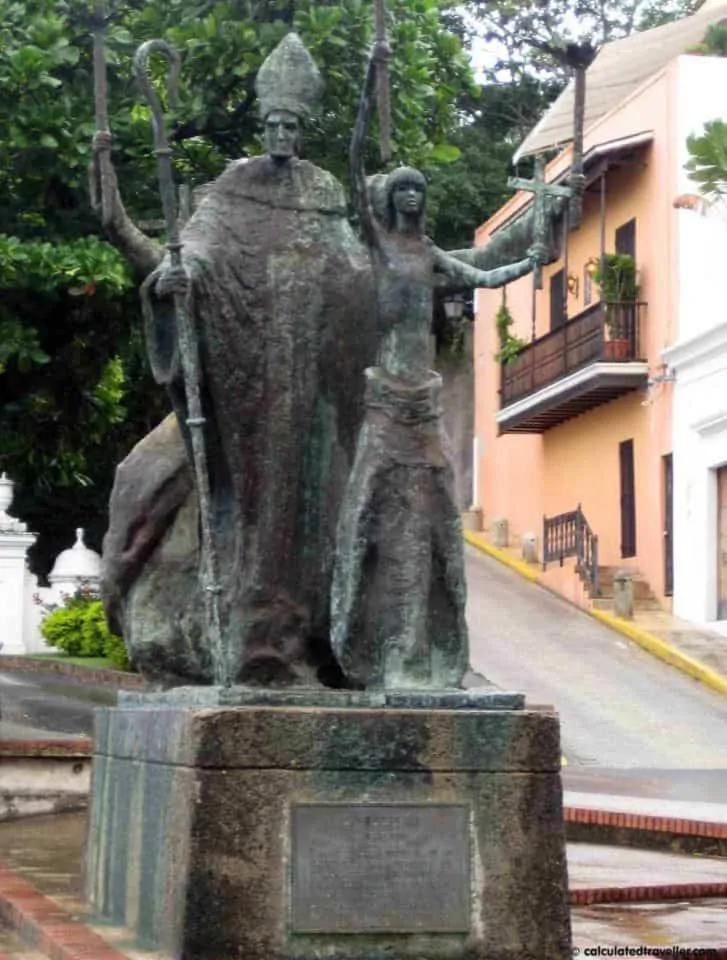 For great views of the ocean and wall from above as well as this sculpture created to mark San Juan's 450th anniversary. Head back down the street to the red walled entrance to the lower wall.
8. Old San Juan Wall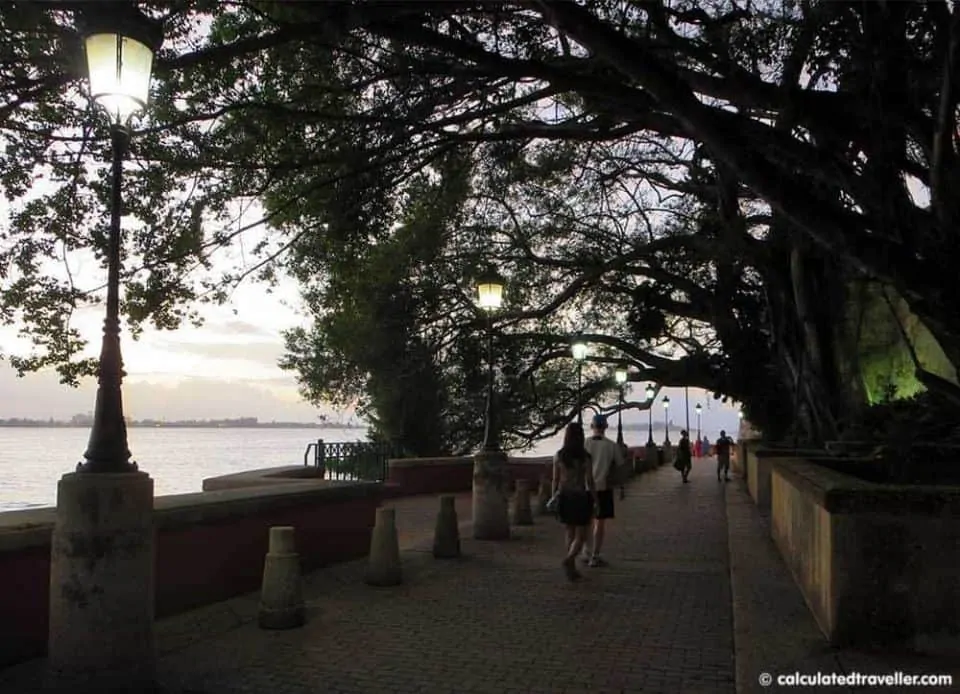 Walk along the water's edge where you can see how well fortified the Old City of San Juan truly was. Watch out for the feral cats that seem to be everywhere along the path – they are harmless but are plentiful. There is also a massive banyan tree just through the gate and provides a nice cool shade to go with the cool breeze of the ocean. If you aren't interested in shopping (see B and C below) walk the along the wall and the tree-lined Paseo de la Princesa so you can see the most beautiful of water fountains Raices Fountain.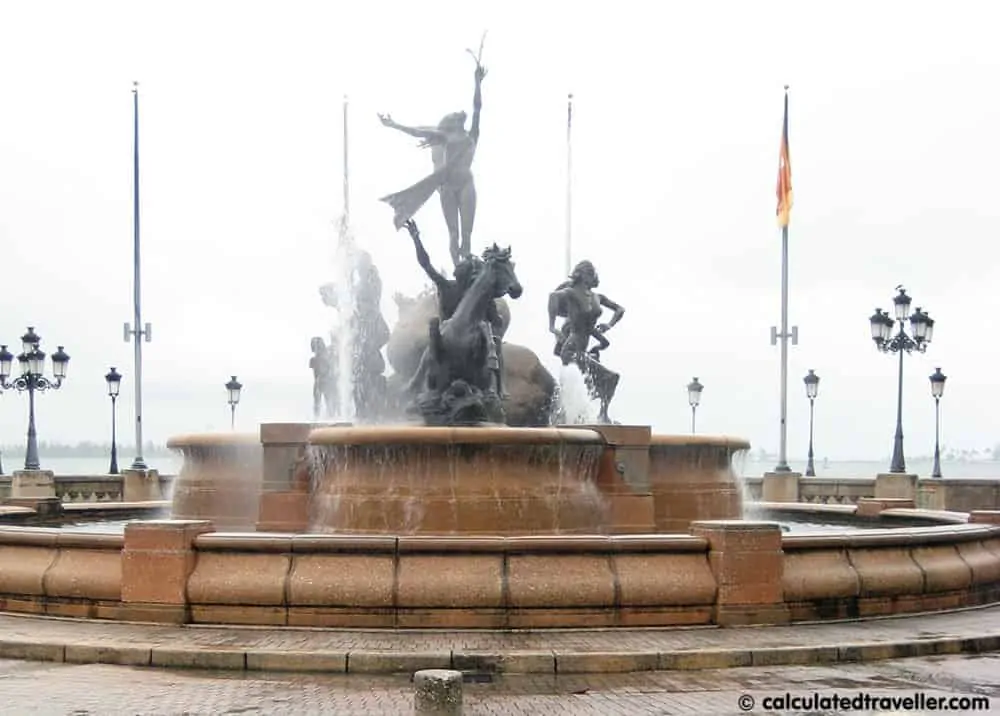 9. The end of our tour
By now you've followed along the many cobblestone streets and window-shopped the many liquors, silver jewellery and artisan wares. The cobblestones are a distinct blue and are made from the broken pottery from the ships that were originally used as ballast. At this point in this little tour you are back on the waterfront where you can perhaps hire a horse and buggy, visit more vendors or walk back to the ship.
Optional Stop A. Castillo San Felipe del Morro / El Morro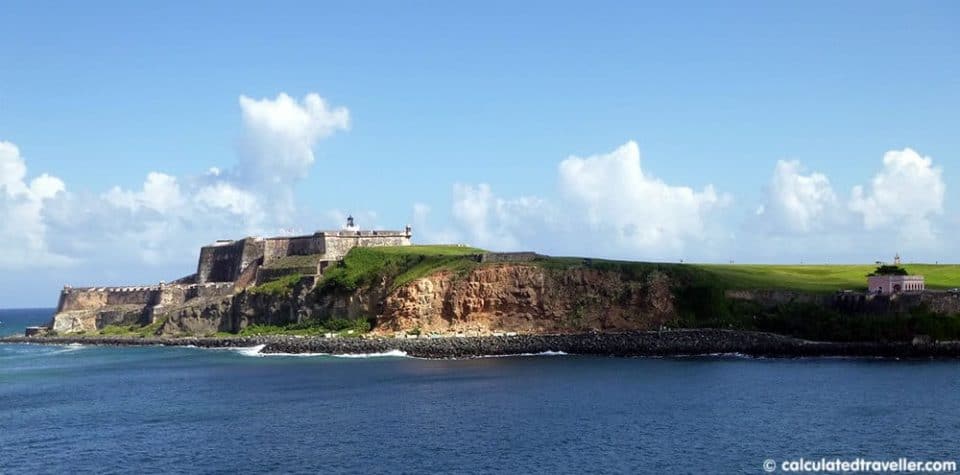 This 16th Century fort is what you likely saw as the ship sailed into port. It's a huge fortress with six levels of fortification and something that everyone should tour at least once in their life. The only thing is that it's a bit of a trek out and will likely take time away from other sites in Old San Juan.
Open daily 9:00 am to 6:00 pm. $5 (age 16+)
Nearby El Morro you'll find Santa Maria Magdalena de Pazzis Cemetery.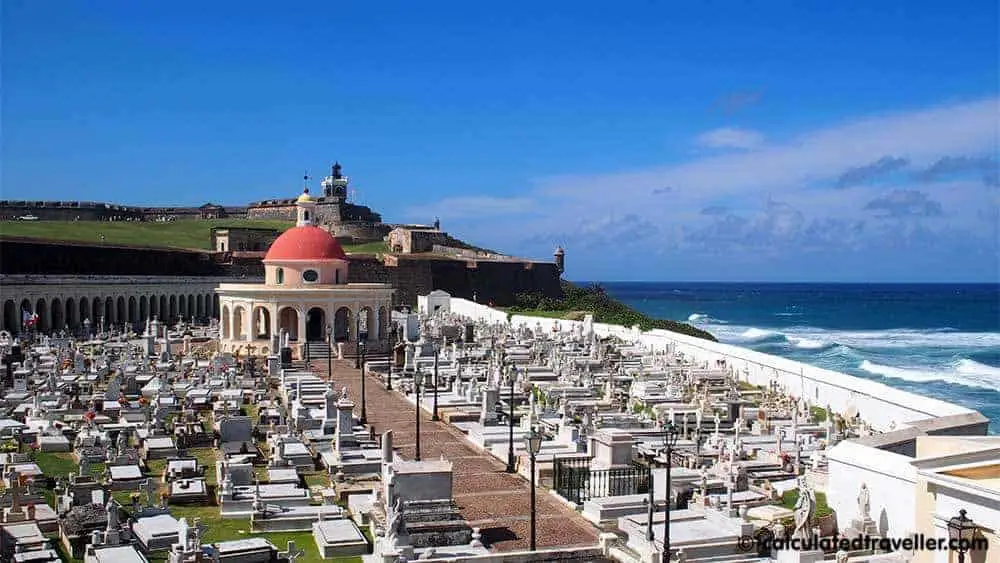 Optional Stop B. Shopping Old San Juan
Yes, of course, there are the regular tourist shops for handicrafts, t-shirts and jewellery but in the area of Calle del Cristo and Calle Fortaleza, you will find a few designer outlets such as Coach, Ralph Lauren and Dooney and Burke.
One unique shop is the Butterfly People Art Gallery 257 Calle Cruz just north of Calle Tetuan. They have the most amazing works of art entirely made from butterflies.
Looking for a Panama hat? Visit world-renowned Olé Curiosidades at 105 Calle Fortaleza (between Calle del Cristo and San José). Owner Gustavo Lerner has made hats for some very famous people, and you could just be one of them. Each piece is measured and customised for you.
Optional Stop C. Barrachina Restaurant
Barrachina Restaurant is said to be the place where the pina colada was first made in 1963. I don't know about that being true but the décor is nice, you can taste some Puerto Rican cuisine, and Friday and Saturday evenings include entertainment and dancing. Also to note is that they also offer free luggage storage area for customers (9 am to 5 pm) if this is your last day in town. We've used this service before and had no issues at all. We spent the day touring and then returned to our luggage and had dinner before our flight home.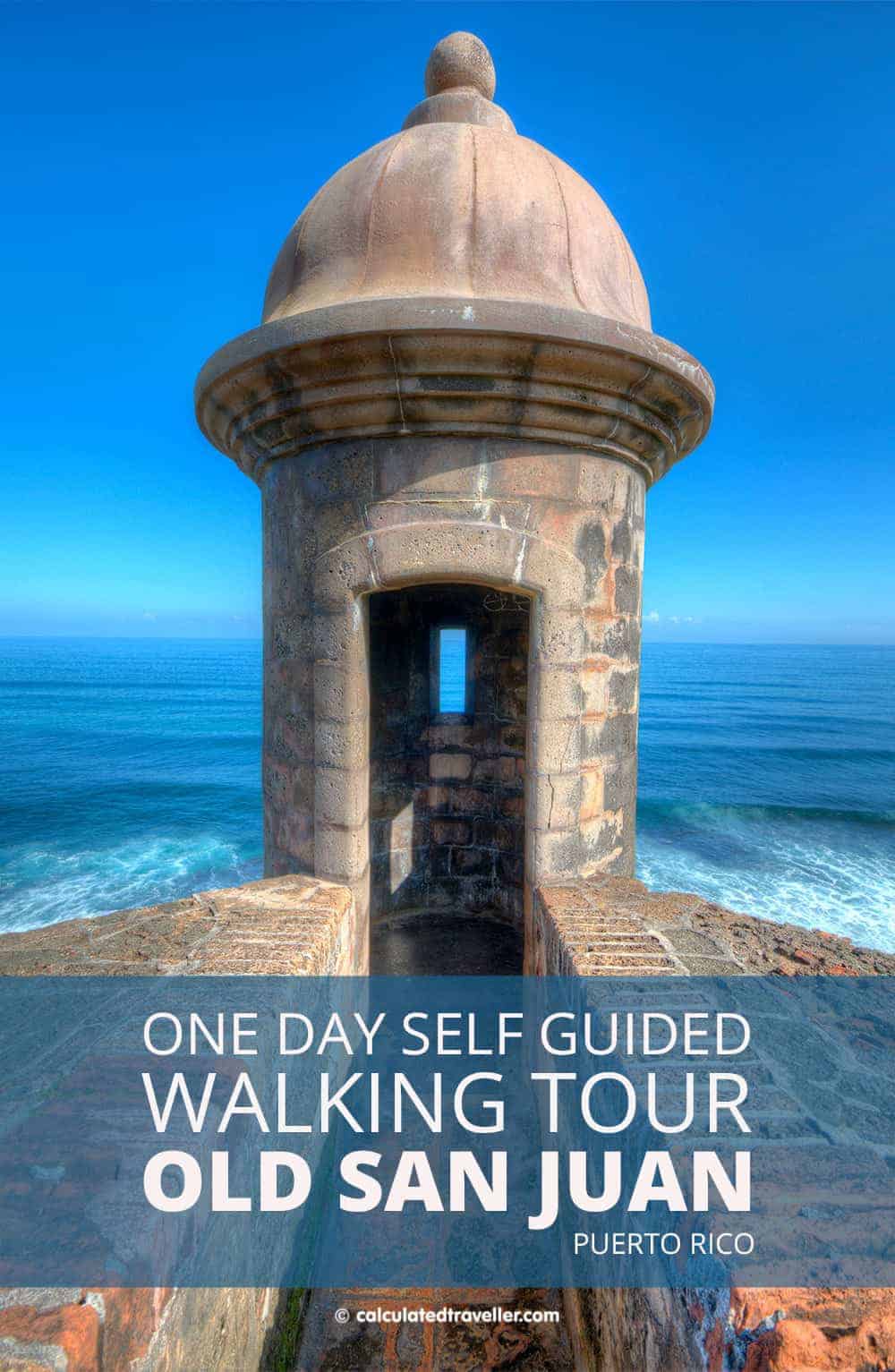 Please check out our Caribbean archives for more itinerary suggestions for other ports on your cruise holiday.
Hope you found this tour helpful as you strolled through Old San Juan with empanadas in hand… Let us know if we missed any favourite stops along the way in the comments below!