You Don't like Cruises? Why not?
People are surprised when they hear how many cruises I've sailed. I'm guilty to say that I've sailed on more than 30 cruises. That adds up to over 240 days on the water.
Non-cruisers usually give me the following responses for NOT wanting to take a cruise:
You get sick.
The cabins are claustrophobic.
It's boring.
There's nothing to do.
All you do is eat/I'll get fat.
Everyone is old.
Cruises Boring? Definitely Not!
Let me tell you, I'm writing this post right now as I sail on the Caribbean Princess. We are returning from a Southern Caribbean itinerary that took me to 3 ports of call – Aruba, Curaçao and Princess Cays (private island) in the Bahamas.

I've sailed on many different cruise lines over the years through many different destinations. Most recently through the Canary Islands with Norwegian Cruises but you can cruise anywhere there is water on either large cruise ships or smaller river cruises. Travel to me is never boring, especially when you have the seven seas to explore and everything in-between. I just love cruising!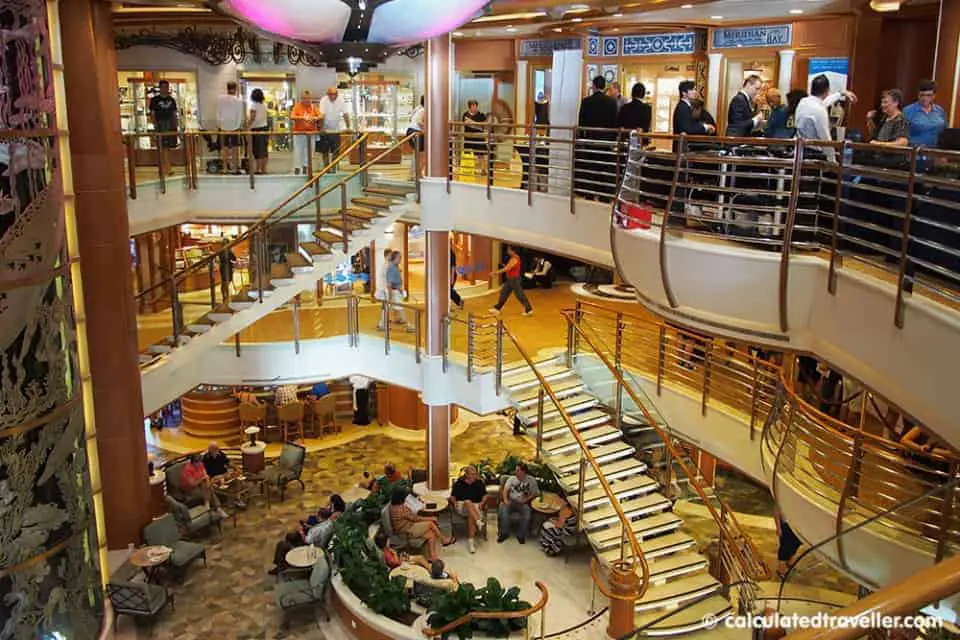 I'm sitting in The Piazza on board our Princess Cruise Ship. A large atrium area with a wine/sushi bar, internet café, shops, bars, Godiva chocolate shop as well as a speciality coffee, dessert and sandwich area.
It's 4 pm which means waiters are wandering around with baskets of fresh-baked, warm from the oven, cookies and cold glasses of milk. There is a quartet playing live jazz in the corner.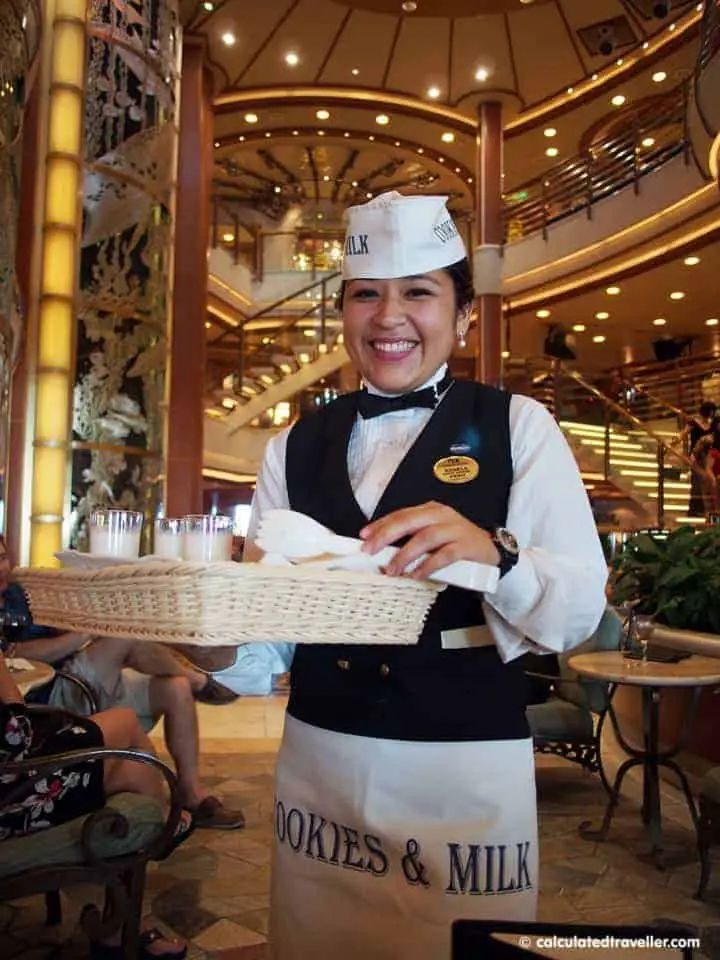 On the ceiling of the atrium, a net is filled with about 200+ balloons awaiting tonight's Piazza dance party where they will drop the balloons at midnight. A few nights ago in this same area, they had a champagne waterfall. The Piazza is where they hold their events — it's where Santa hands out gifts, cabin stewards teach animal towel folding, the Captain welcomes you onboard and where the Easter bunny dances the bunny hop.
Where's my husband? He's up on deck. Doing as he says "a whole lot of nothing". Which translates to laying in a deck chair, cold drink in hand, attempting to read with his eye's closed. He claims that he was at the gym early this morning while I was sleeping but I have no proof of that!
That's what I love about travelling this way – it's the beauty of a cruise ship – especially if you are travelling with a group of friends or with extended family. Everyone can do what interests them — shore excursions included! Just make sure that you always eat dinner together so that you can share your adventure of the day.
You can do as much OR as little as you want with no one having to compromise.
Not everyone is grey-haired.
It's spring break week in the Northeastern states of the USA plus it's Easter Week. Add the two together, and you get about 500 kids on board plus their parents. But don't think that it's a madhouse of kids running around. You barely notice them as they are kept busy and out of sight. There are additional children's programs, and events added to the daily schedule such as pizza parties, teen disco nights and video game playoffs.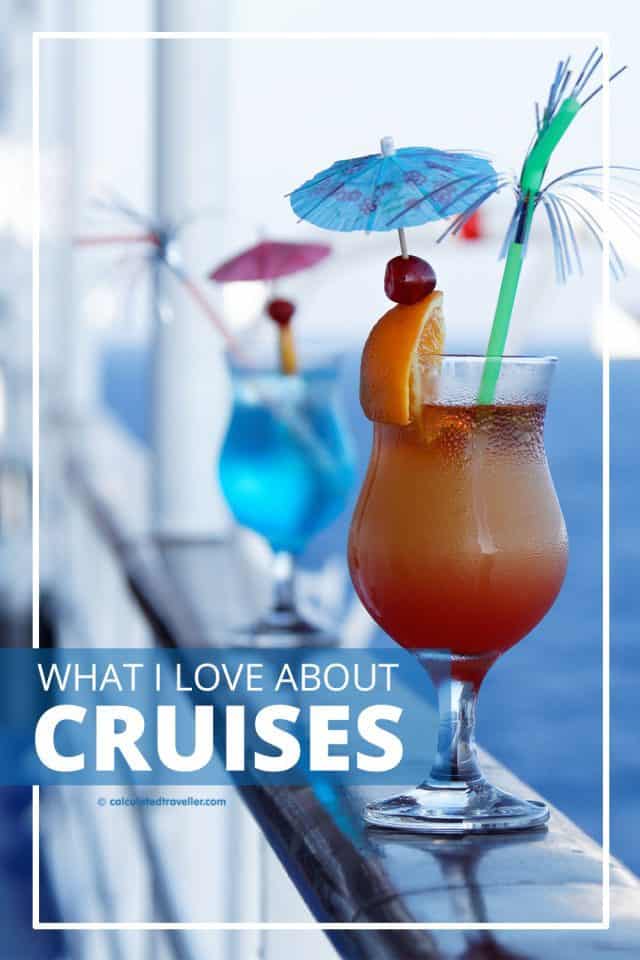 Get outside and breathe the fresh ocean air. The night sky full of stars awaits you up on deck
The comedians onboard usually joke about the bathrooms. They say if you drop the soap in the shower that you have to step outside to allow room for you to bend over to pick the bar back up. There is the other joke about soaping the walls and then just turning yourself around. It really isn't that bad — the size of the shower that is — not the joke!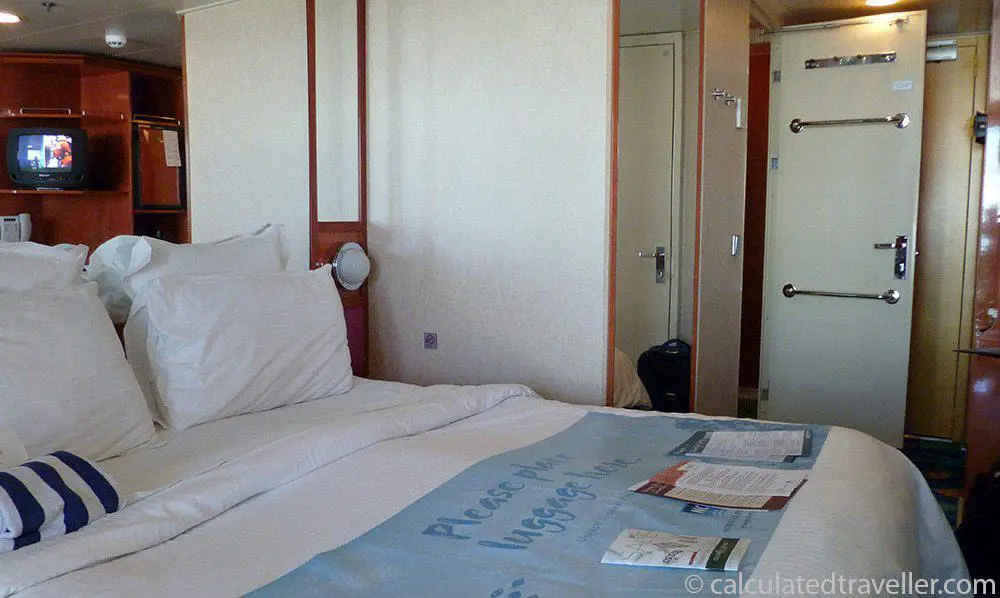 Yes, the cabins and bathrooms are not the same sizes as what you may have at home. But the cabins are efficiently designed with lots of storage, besides all you have to do in your cabin are sleep and shower. What are you doing in your room when there is so much going on outside your cabin door?
At sea, depending on the wind/water conditions you do feel the motion of the ship, but I find the rocking helps me sleep like a baby. If the waves are high, the Captain usually turns on the stabilisers and goes at a slower speed to decrease the motion. Also, the location of your cabin on the ship will make a difference as to how much you feel the movement – the middle of the ship being your safest bet. If it gets terrible, there are motion sickness patches, Gravol, Dramamine, and natural solutions like ginger or anti-nausea wristbands that usually help with seasickness.
What else did I do this week?
I visited 3 gorgeous islands.
I watched "Movies Under The Stars" (Skyfall, Premium Rush, Lincoln) on Princess Cruises huge jumbo screen while lounging by the pool.
I watched comedian, a singer, illusionist act, as well as a few musical production shows.
I attended an art auction, a lecture on navigation at sea, a country hoedown, a deck party and a Zumba fitness class.
I ate 5-star cuisine the entire time and experienced top-notch service.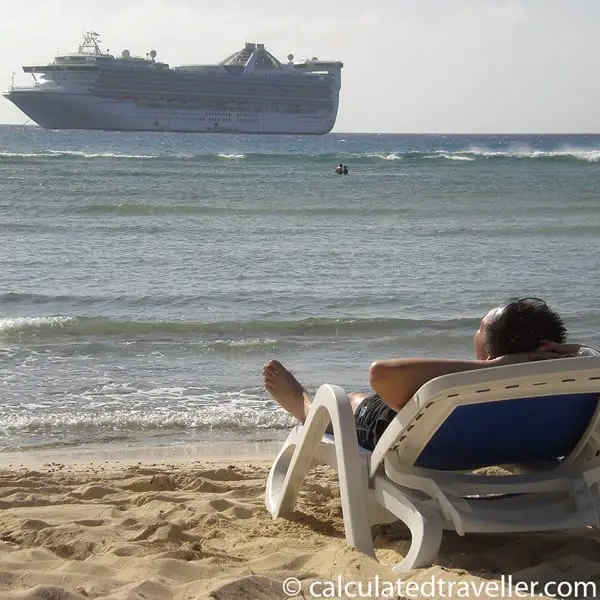 To see just what dining on a cruise ship is really like? Check out these articles.
– 5 Days 5 Dinners. A Caribbean Princess Cruise Dining Review
– 7 Divine Dinners. An MSC Divina Food Review
– Cruise Ship Specialty Dining Princess Cruises Crown Grill
Cruises? You have to try it once…you might just love it as much as I do.