If you've been in the US or Canada this past winter, you'll know how much we got hit by the true nature of the season. Here in Toronto, the ice storm over the Christmas Holidays knocked out the power for more than a week, tore down trees, and put a blanket of ice and snow over branches, leaves and buildings. It pretty much snowed all the way until Spring (it's still snowing and it's March!).


 
Although the snow, cold, and deep-freeze made the commute to work troublesome, the storm this year made me think about how stunning High Park – Toronto's largest public park in the downtown area – is in every season. It truly is a treasure to have been able to grow up in this area of Toronto. Here are some photos of the park that I have collected through the seasons.
High Park Toronto: WINTER
As Grenadier Pond freezes over in late January, hockey enthusiasts flock to the park to try out some real Canadian hockey, despite the NO SKATING signs around the area!
High Park Toronto: SPRING
For a week in May/June, the Cherry Blossoms are in bloom, and traffic is crazy in the neighbourhoods around High Park (see featured photo at top of this article). Watch out for those petals landing in your sandwich as you picnic under the trees!
High Park Toronto: SUMMER
The warm months of July and August are perfect for regular walks in the park. You'll find people fishing in the cool early hours, couples romantically sitting along the panoramic view of the tree lines, and children playing in the famous castle playground.

High Park Toronto: AUTUMN
As the weather gets cooler, don't fret! High Park still sees many daily walkers, joggers, and photographers. The changing colours of the leaves creates picture perfect moments that make any photographer a pro!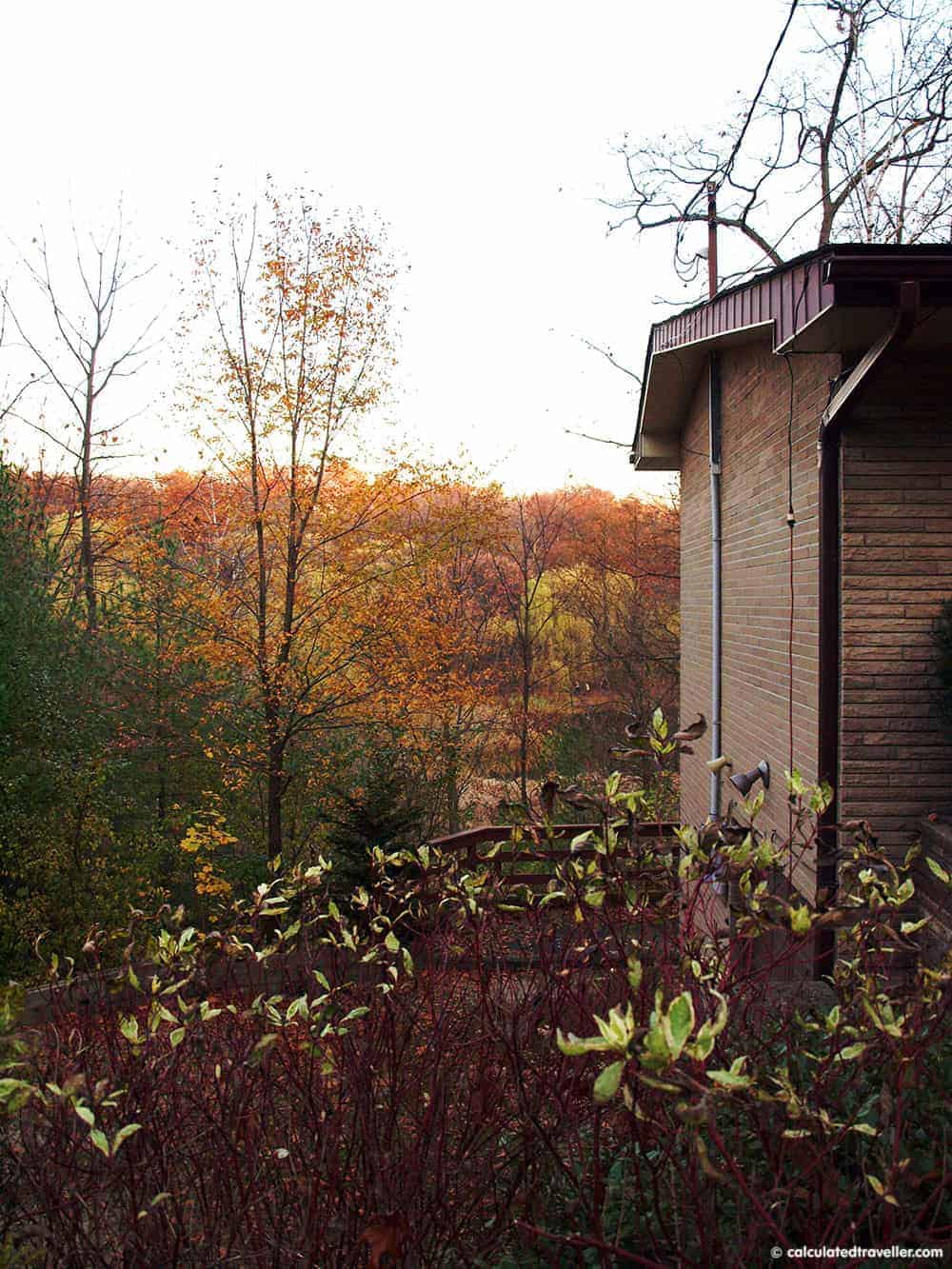 Do you have a favourite park in your city that you love no matter what the season?
Read more about Toronto:
– Where to Take a Date in Toronto, Ontario
– Tea for Two – High Tea at the Windsor Arms Hotel in Toronto
– What's for Dinner? California Sandwiches – Toronto