I think it is funny that no matter how great the city is in which we live, we always dream of more exotic lands. As a resident of Toronto, I feel like I live in one of the best cities on Earth. No matter how futuristic Tokyo gets or lively the party scene is in Prague, few cities have found a balance of modern comfort and historical nostalgia. This may be why "staycations," stay at home vacations, have become so popular in Toronto. So, I decided to try it out myself!
Though I live in the artistic, cultural and business centre of Canada, I have to admit I seldom set out to see the city's "sites." Since I am a man of the world in his late 20's, I approached Tourism Toronto to see if they could hook me up with a pass to revisit the attractions of my youth.
To be honest, my interest was not solely to visit these sights but to find a way to use them to "wow" a lady or two I may potentially take on a date. What kind of charmer would I be if I could not woo someone in my home city?
After three days of running around Toronto, I have narrowed down the city's top attractions for seducing that special someone: Casa Loma, CN Tower and the new Ripley's Aquarium. I would never leave out the Royal Ontario Museum or Art Gallery of Ontario, but I will discuss these later in the article.
Here are my recommendations on where to take a date in Toronto
A Date at Casa Loma…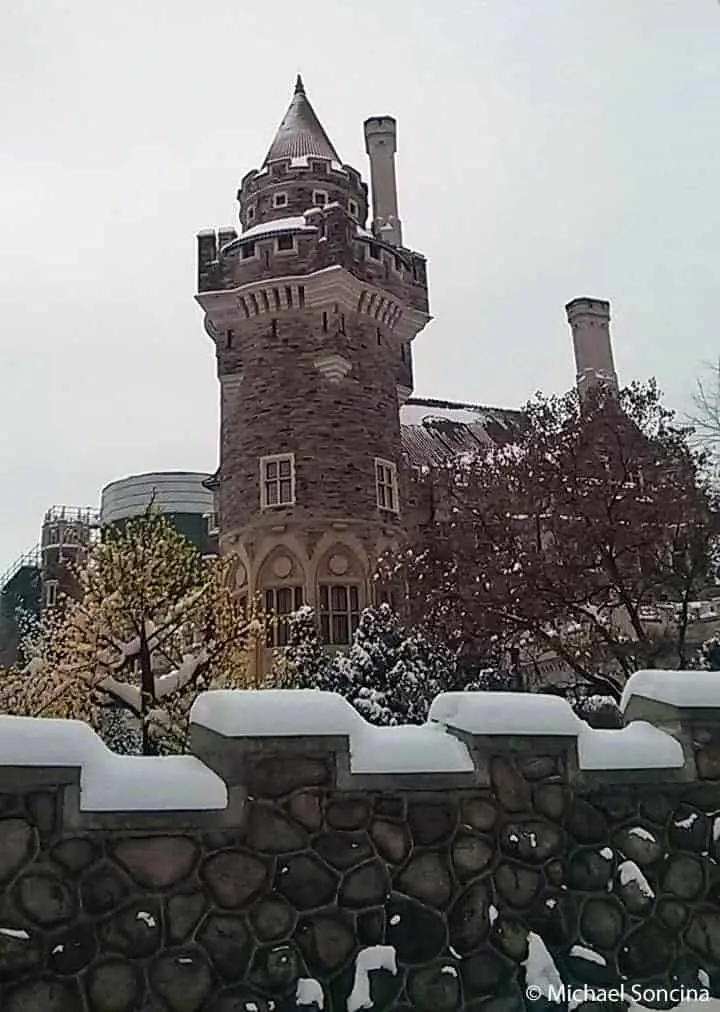 Casa Loma is a staple sight for all Toronto children. Whether on a school trip or a family outing, a young Torontonian must have visited the manor of Sir Henry Pallet. This mansion has gone through many incarnations during its time in Toronto. In the last hundred years, this mansion has been a private residence, WWII secret sonar station, and a museum.
I enjoyed wandering through the house, seeing where lords of past played billiards, slept and worked. A definite highlight is the house's collection of military uniforms and old cars found in a separate wing only accessible by a creepy – but cool – underground passageway.
For those looking for a little romance, the Scottish tower cannot be missed. The highest point in the castle offers some excitement as visitors ascend spiral staircases leading to a beautiful view of downtown Toronto. The inside of the tower is signed with thousands of declarations of love from past couples. It seemed many a man and women loved, lived and left their mark in this tower. Though I don't encourage such vandalism, I can understand why the castle has been reluctant to clean it from the tower interior.
Before planning a visit to the castle, I would check out what events are going on there first. There were some beautiful period-piece Christmas trees when I was there recently, but of course, these exhibits will change regularly. When you are finished in the castle, I highly recommend checking out Dupont Avenue and the cool cafes and restaurants on the street. I often wander around just to see how the area has changed, but the mixture of hipster and chic makes for a perfect lunchtime break.
A Date at the CN Tower…
The next spot on my list would be the CN Tower. Originally built in 1976 as the world's largest freestanding building, it has since been beaten by buildings in China and Dubai, but retains its role as the city's defining landmark. Though there has been a series of attractions in the tower ranging from 3D cinemas to the daring Edge Walk, the real reason you visit the tower is for the view. Unfortunately, I brought my date on a cloudy day, but that did not stop us from taking pictures on the transparent floor, walking around the observation deck and taking funny photos. We even found a mailbox in the CN tower so I could mail that letter to Santa (to ask for more dates with the lovely lady I was with, of course!).
A Date at Ripley's Aquarium of Canada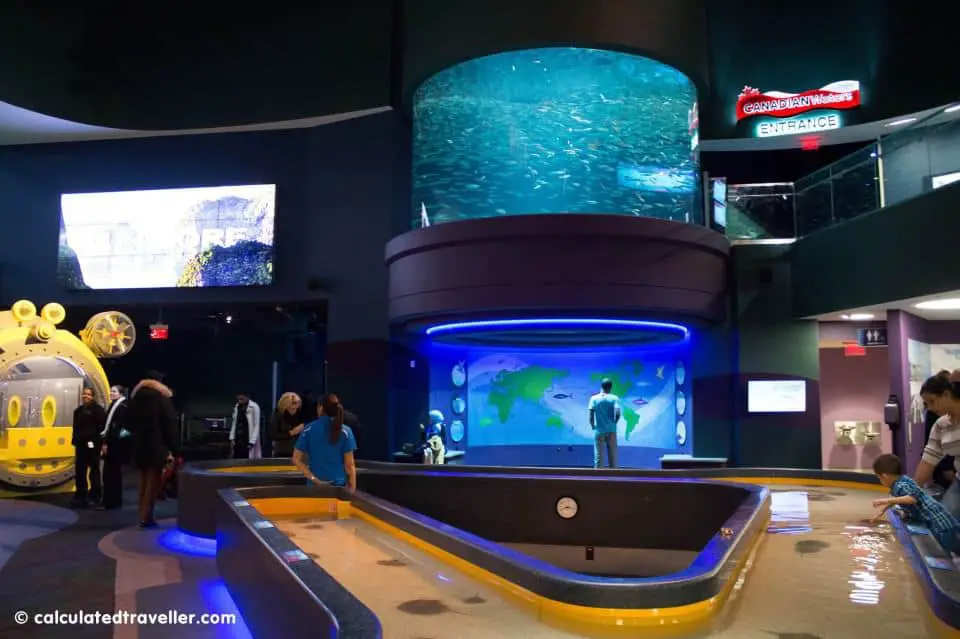 Right next to the CN Tower is the Ripley's Aquarium of Canada. This new addition to the Toronto downtown core seems to be much loved by travellers and locals alike, and I can see why! I have visited the largest aquarium in North America located in Monterey, California, and even some impressive shark tanks in Kazakhstan, but nothing quite compares to Ripley's.
A showcase of sea life from all over the world, the aquarium offers a wide variety of displays and interactive activities. Here I found out that if I were tuna, I would be valued at $4,000 Canadian dollars – but I do not recommend weighing your companion unless you want the date to sink faster than a rock in a shark tank!
Nothing rivals the jellyfish tank for romance, though. Bright colours, dark corners and a psychedelic atmosphere are perfect for sweeping someone into a dark corner to steal a kiss (unfortunately, when I visited I was surrounded by an 8-year-old's birthday party; not conducive to the mood I wanted to set!). The moving platform that snaked through the surrounding fish tank featured fish, turtles and sharks of many varieties – the raw power of sea life all around you may encourage your date to hold you a little closer.
Check out our full review of Ripley's Aquarium complete with a video.
A Date at Art Gallery of Ontario or the Royal Ontario Museum
All three sites are fantastic for first dates in the city, but if you really want to wow them with your refined cultural palate, nothing beats the AGO or ROM. Both are national galleries in Canada and have a fantastic set of displays. The major renovations they have made to both sights since I was a kid have changed them from boring to hip. In truth, I feel that they have changed the vibe of both sites from one of learning to a social space. With lots of open spaces to sit, free Wi-Fi and great restaurants, both the AGO and the ROM are perfect places to slowly see the exhibits and discover whole new worlds with each other.
There is no denying that Toronto is a romantic city. Multicultural food, music and art make it an easy city to love, but sometimes we forget about the sites that make it great. So the next time you want to romance that special someone, maybe consider having a coffee in the AGO, looking at dinosaurs in the ROM, seeing the world from on high, or sneaking a romantic kiss in the darkness where only the jelly fish can share the moment!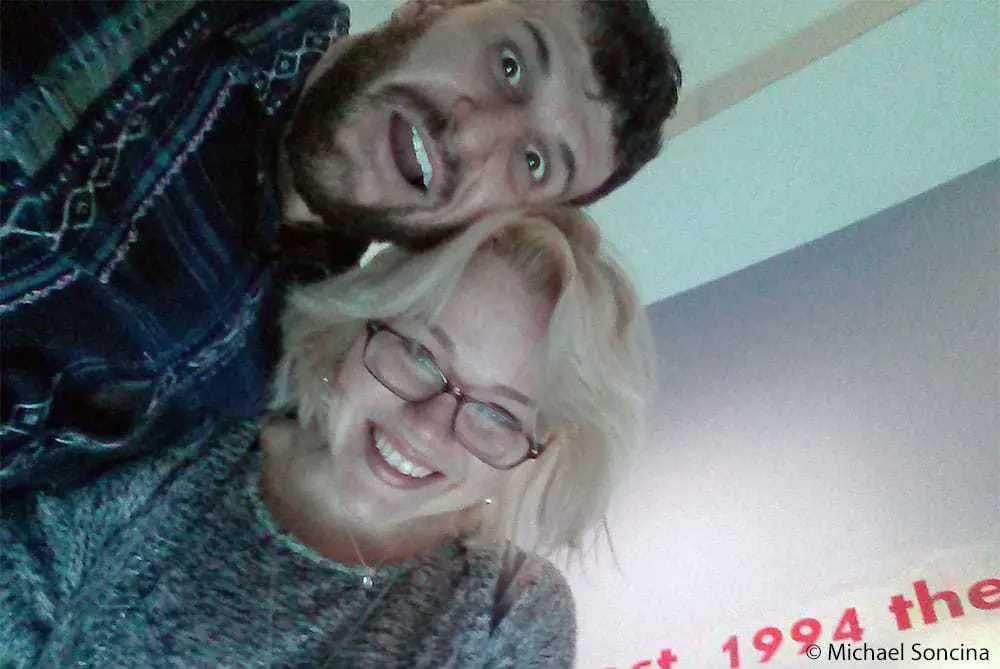 Travel assistance provided by Toronto Tourism. As always all opinions are our own.
For more in Toronto:
– Tea for Two – High Tea at the Windsor Arms Hotel in Toronto
– Photo Essay: High Park Toronto Through the Seasons
– Osgoode Hall, Toronto, Ontario – Photo Essay
– Top 5 Parks and Outdoor Spaces in Toronto
– Exploring the Village of Yorkville Toronto. A Day of Food, Architecture and History