When it comes to Hawaii travel and specifically travel to the island of Maui, Ka'anapali is one of West Maui's most popular resort areas. It's a small town on Maui's Western coast, very close to the historic town of Lahaina. Once an ancient Hawaiian fishing community, Ka'anapali is now home to resorts, restaurants, shopping, condominiums and outdoor activities, including watersports, golf courses, picturesque mountain views, and whale watching.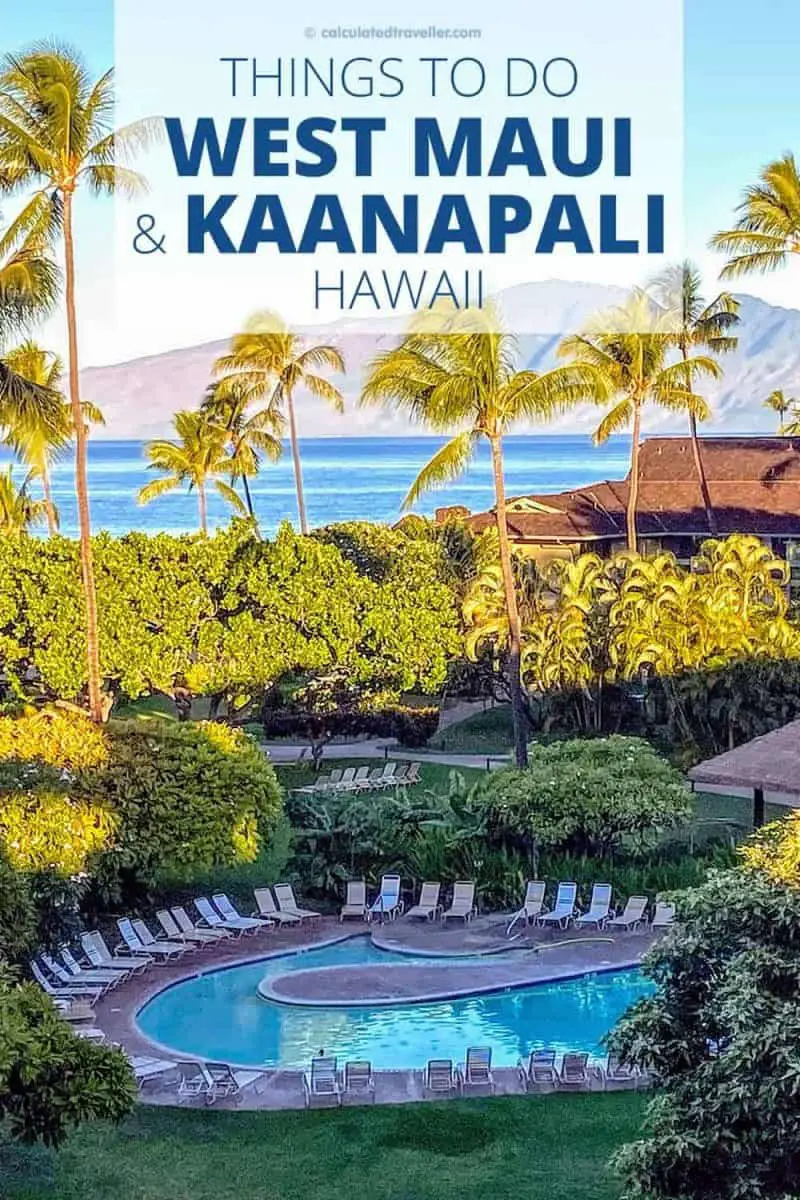 Things to do in West Maui and why Kaanapali is a great place to travel

Lahaina Town, just south of Kaanapali Maui
Located just south of Kaanapali, is the town of old Lahaina. The first capital of the Hawaiian Kingdom, Lahaina, has museums and buildings representing over 500 years of history. There's a self-guided tour through 55 acres with some buildings designated 'National Historic Landmarks'.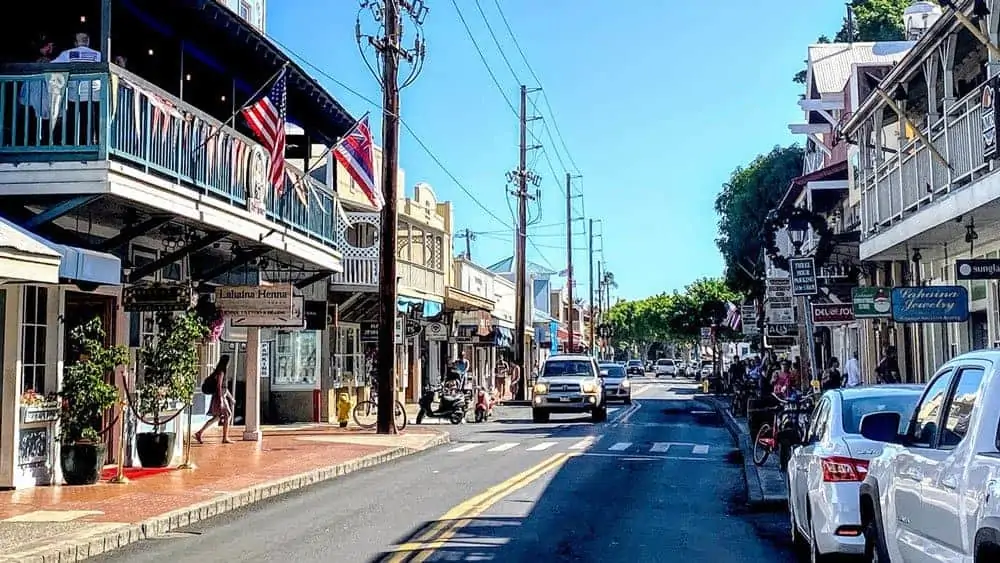 A few places to highlight are:
Baldwin Home Museum, the oldest house on Maui, once home to Protestant missionaries in the mid-1830s, it is now a museum depicting missionary life in a Hawaiian Village.
Hale Paahao – Old Lahaina Prison is also known as the "stuck-in-irons house" for being a jail for rowdy sailors in the 1850s.
Wo Hing Temple Museum and the Lahaina Jodo Mission highlight the influences of Chinese and Japanese immigrants in Maui.
Exploring Natural Ka' anapali's West Maui Beaches
Pu'u Keka'a, known as Black Rock, is an ancient Hawaiian landmark dominating the North End of Ka'anapali Beach. This site has deep roots in Hawaiian lore and Maui's mythology. It is a favourite spot for its gorgeous views, rock jumping and snorkelling.
Ka'anapali Beach has 6.3 miles on West Maui's shore; a popular resort area for travellers to Hawaii with many hotels and condos. Famous for its reputation for great snorkelling, swimming, scuba diving; this beach is the perfect place for relaxed morning walks and picnics. You might see flying fish and humpback whales from the golden-white sandy beach. Other highlights include a nightly cliff diving ceremony off the volcanic ocean cliff Black Rock.
Travel Tips: There is also ample shopping and restaurants nearby and public washrooms in Whalers Village. Note, however, that there are no lifeguards.
The Boardwalk is a paved pathway that doesn't negatively impact the scenery, giving access to and from the resort hotels. It's lovely at night for moonlight strolls when the tiki torches are alight along the walking path.
Black Rock Trail is primarily used for walking and jogging; this trail runs for 4.4 miles along the coast starting just north of Pu'u Keka'a Black Rock. There is a multitude of places to stop along the path for a rest break, drink or something to eat.
Shopping in West Maui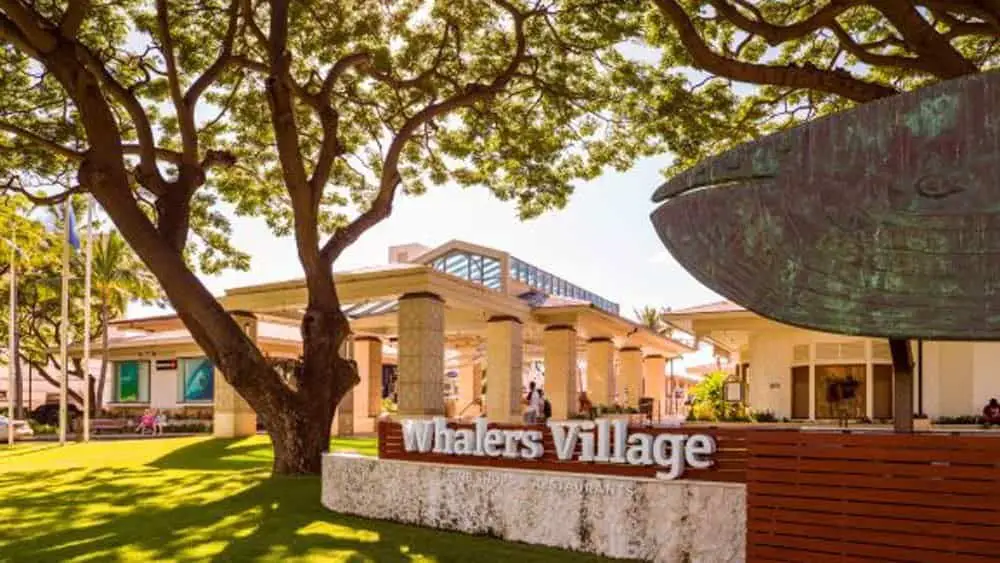 Whalers Village is a three-level, open-venue shopping centre with many designer shops including haute couture and casual island apparel. There is a wide range of eateries inside the village with options that include fast food to quality oceanfront restaurants. Check the schedule for complimentary events and cultural activities.
The Old Lahaina Center is oceanfront shopping in the historic town of Lahaina. This shopping centre offers over 70 restaurants, boutiques, surf shops and galleries to browse and wander.
Dining in West Maui Restaurants
Dining opportunities are many, but here are a few that I visited: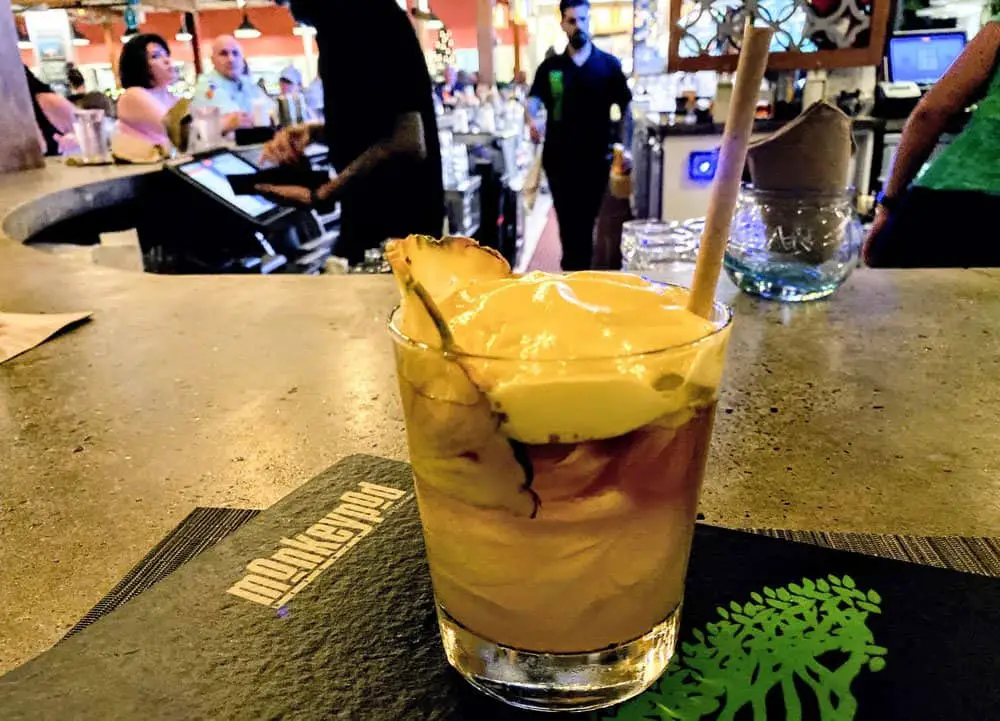 The Monkeypod Restaurant is inside Whalers Village. This casual restaurant serves pizzas, salads, meats, fish and noodles to the sounds of ocean waves. At Happy Hour appetizers are half off, and pizzas are available at reduced prices which makes this a great time to visit for budget travellers.
Also in Whalers Village is Hula Grill. On Kaanapali Beach, this is one of the best open-air restaurants in the area. Serving "pub fare" like house-made taro chips with ceviche avocado salsa or steak and seafood in the fine dining restaurant.
Cheeseburger in Paradise in nearby Lahaina is another popular waterfront spot for dining. The menu includes burgers, plus seafood, chicken, and salads, as well as many vegetarian options.
No trip to Hawaii is complete without a Lu'au
The first modern-day luau occurred around 1819 – earlier men and women dined separately during mealtimes. Today, these elaborate feasts feature vibrant cultural performances such as hula dancing and fire dancing, as well as music from Hawaii and Polynesia. Most hotels in Kaanapali will host a Luau at least once during the week.
Kaanapali Beach Hotel has "Legends of Kaanapali Luau", with food, dancing, and remarkable entertaining stories of the Valley Isle and Kaanapali.
Two other recommendations for a luau are "Feast at Lele" at the Oceanfront Polynesian Luau in Lahaina at the far end of Front Street on the beach or "Drums of the Pacific Lu'au" at the Hyatt Regency Maui.
Royal Hawaiian Cocktail Recipe
Where to stay when visiting West Maui
The Royal Lahaina Resort features three swimming pools, a spa and a fitness centre on their resort with 441 contemporary rooms, suites and cottages beautifully decorated with custom teak furnishings and locally inspired artwork. Other amenities include a private lanai, Egyptian cotton linens, mini-bar fridge, complimentary Wi-Fi, and in-room Kona coffee for your morning eye-opener. There is also a full-service restaurant on-site as well as an ice-cream parlour/coffee shop.
Kaanapali Beach Hotel is famously known to be Hawaii's most 'Hawaiian hotel' for offering the best island hospitality. Guest rooms at Kaanapali Beach Hotel overlook picturesque tropical gardens and landscaping. The suites are clean, comfortable with a balcony, air conditioning, ceiling fan, mini-bar fridge, hypoallergenic pillows, high definition flat-screen TV, in-room tea/coffee maker, as well as complimentary Wi-Fi. Resort facilities include a water centre with lots of activities such as guided snorkelling and conch shell blowing as well as a full restaurant, Tiki bar, lots of cultural events, and charming staff.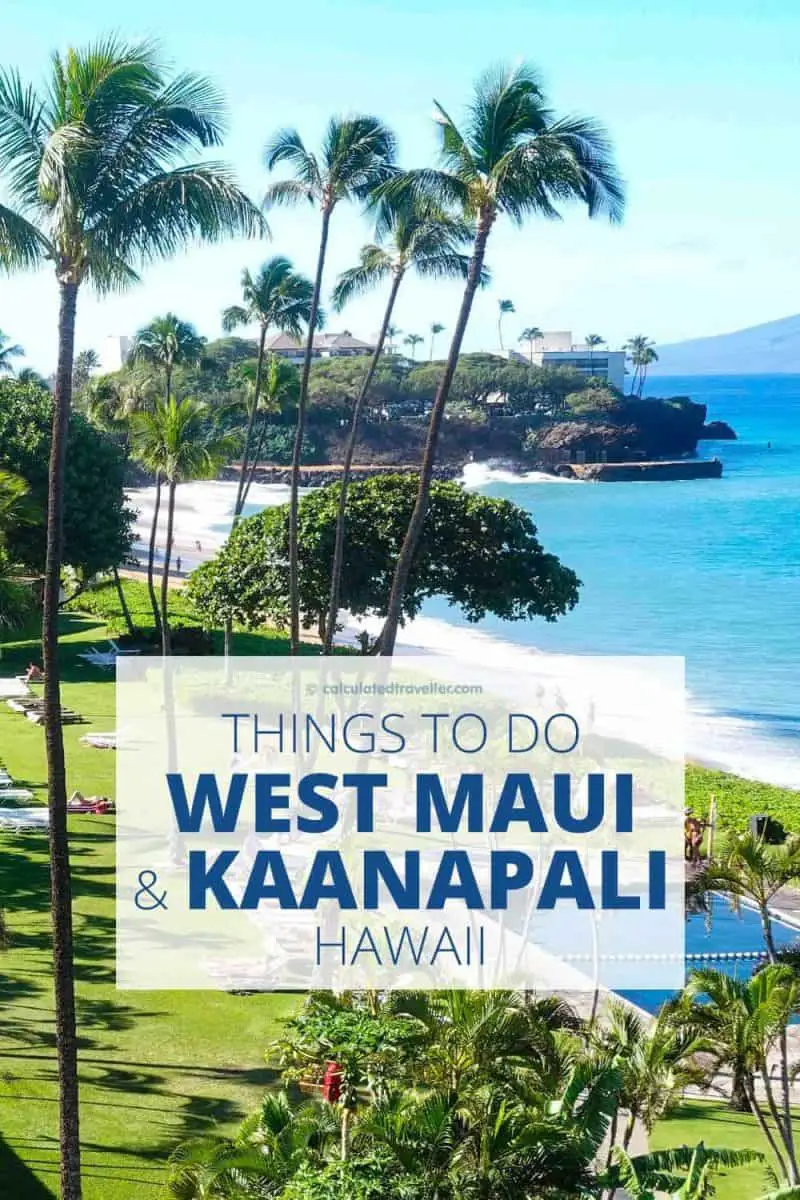 I hope you found this guide of what to do in Kaanapali Maui helpful. Do you have any suggestions for great things to do in West Maui and Kaanapali Beach? Let us know in the comments below.
Check out these tours of Maui while you are in the area:
Travel assistance was provided by Ka'anapali Beach Resort and Go Hawaii who did not review this article prior to publication.
Guest Author Parm Parmar.
– From a very young age, I've had an insatiable desire to see the world. Meeting people from different cultures, seeing historical places and exploring new countries gives me perspective on life. I love to eat and discover new dishes. Photography and Videography play a huge role in my storytelling. As a freelance Travel and Food writer & Blogger, my articles can be found across the web on my blog, Planet Blue Adventure, Slice.ca, Justluxe.com, Experience Air Transat, Huffington Post Travel, Toronto Star, Vancouver Sun, Flightnetwork, Trivago, Skyscanner, Dine Magazine and Vacay.ca, and Food Network Canada.