Like many people, I always try to use coupons to save money when I'm at home. Typically I use coupons for groceries, but lately, I've used them for the "extras" in life such as facials, manicures and for dining out at restaurants.
You've seen the websites like Groupon, Living Social, and Dealfind and if you are a savvy shopper, you've subscribed to their emails to get local deals delivered straight to your inbox. BUT have you thought about using coupons when you travel?
I always knew that I could use these sites to find air/hotel deals for booking my trip, but I never thought to change the "my location" tab to my real travel destination and look for restaurant, excursions and activities. (Not too bright I know) Most of the site's list major cities in both Canada and the USA, but did you know that some like Living Social list cities worldwide as well.
Check out the article Mojitos, Architecture and Art at the Lincoln Road Mall in Miami where I review the great meal we ate in Miami using a Groupon deal we found online.
If you are Calculated Traveller's like us, you already have an itinerary with your activities and restaurants all preplanned, so it just makes sense to have your attraction and meals PREPAID and budgeted for as well. (Check out our article on planning and packing for March Break for a sample itinerary).
Read also: March Break Money Tips for Canadian Travellers
We've used coupons to great success in the main cities like Orlando for 2-for-1 air-boat rides, go-cart parks, deep dish Chicago Style pizza and even an authentic Moroccan restaurant complete with Belly Dancers. But there have also been some misses with horrible meals and terrible service, but that's okay because you are on an adventure and at least you didn't pay full price for that awful meal.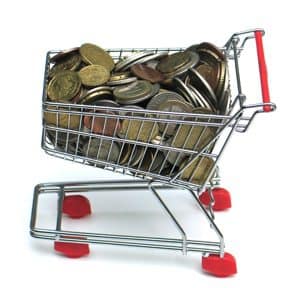 Groceries
If you are staying locally at a rental property with a kitchen and need groceries, check out the various grocery coupon websites that are online for the stores that are in your area. You can pre-plan your meals from home before you leave for the airport based on the available coupons and have them printed and clipped to your shopping list. Coupons are perfect for trying new brands that you just can't get at home!
Amazon has coupons too!
Here's something I just discovered. Amazon has coupons, and they are just like clipping coupons at the grocery store! I know this doesn't apply for when you are on a trip but it does save money before the trip. So, if you already do a lot of your regular shopping on Amazon, you can take advantage of clipping coupons and have them automatically apply to items in your shopping cart.
Click here to go to Amazon Coupons.
Before you buy your coupons always make sure to check:
Are there any extra fees?
Are taxes and tips included?
Check reviews of the restaurant/attraction on TripAdvisor
Are reservations required?
What is the expiry date?
Are there blackout dates?
What is the refund policy?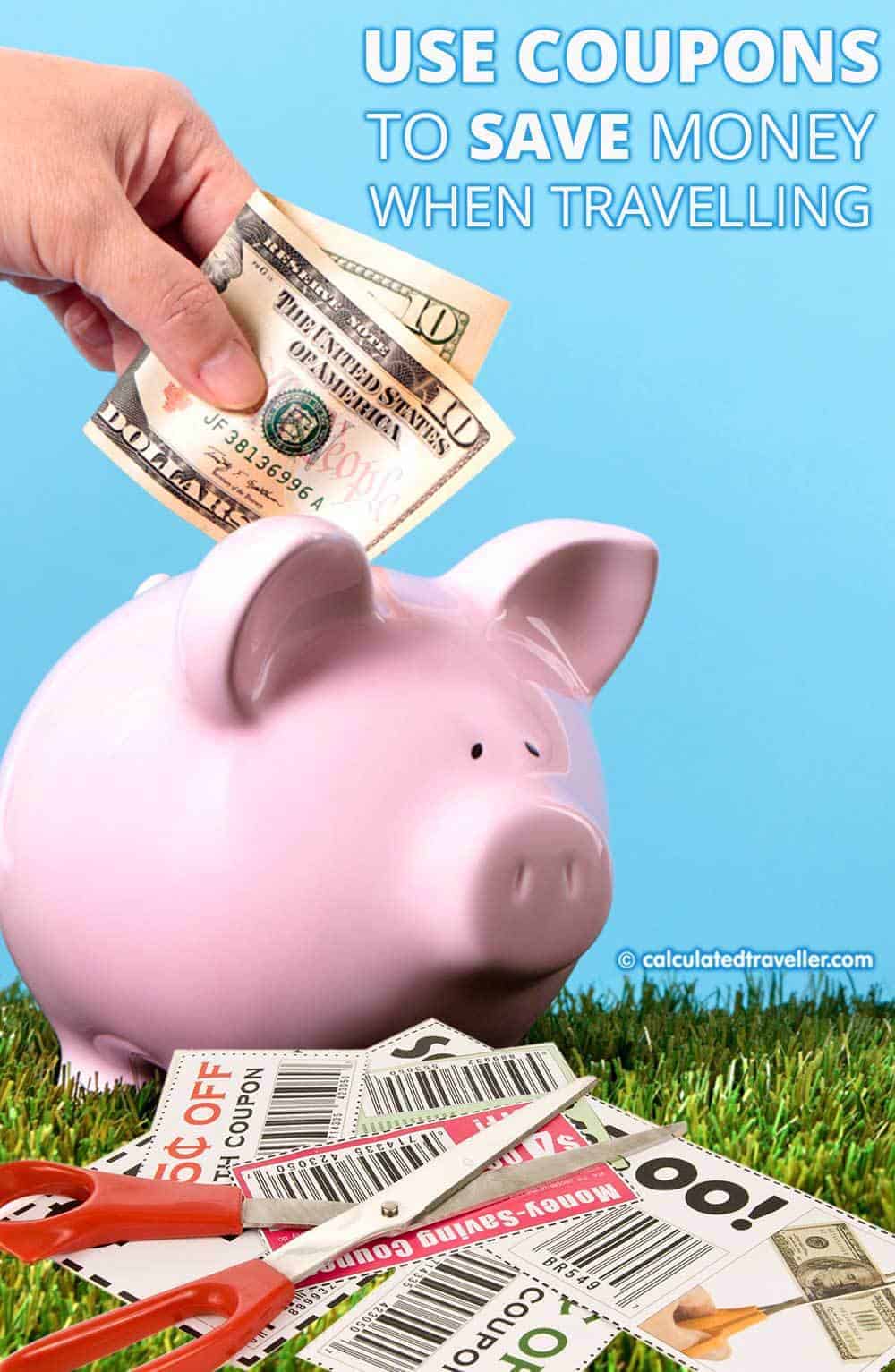 Try something new and save some money for your next big adventure!
Check out these articles:
– Tips To Earn Money While On Vacation
– 5 Travel Hacks for Saving Money on a Trip to Disney World

I'd love to hear your hits and your misses if you've used coupons when travelling. Join the discussion…