At Sapphire Beach St Thomas in the US Virgin Islands, the wind is blowing the clouds as they scatter and disappear into the blue sky. I hear it's voice coupled with the sound of the surf and the children playing in the water.
It's windy but warm and a far cry from the cold, snowy winter that has arrived at my home in Toronto, Canada.
There are two cruise ship ports in St Thomas; Crown Bay Cruise Port and Havensight Mall. Our cruise ship has docked at Havensight Mall in St. Thomas USVI and like the thousands of other passengers on our ship we are in search of the best beach in St Thomas near the cruise port.
There are many beautiful beaches on the island of St Thomas. Many first-timers choose famous Magens Bay looking to experience the sun, sand and surf of one of the most popular beaches to visit when in St Thomas.
Another popular choice in St. Thomas is Coki Point Beach (AKA Coki Bay). For a $9/person cab ride, you'll be able to visit the beach and also spend time at Coral World Ocean Park Aquarium right next door (Admission: Adult $19 / Child $10).
(For a real adventure make your way to Red Hook Ferry Terminal and take a trip over to Trunk Bay on neighbouring St Johns USVI – but that's a whole other article!)
Both Magens Bay and Coki Point Beach have vendors, food, restroom facilities, beach chairs and water sports rentals.
Check out our article about Emerald Beach in St. Thomas
The problem with 6+ cruise ships docked in the harbour at the same time is that there are thousands of people with the same idea for their perfect beach day near the cruise port!

Avoid all the crowds and head over to Sapphire Beach
Sapphire Beach is best described as a resort hotel beach with public access. It's a bit farther from the cruise ship terminal, but it's also more secluded because road access is via a security guard station for the Sapphire Beach Resort Condominiums on the property.
How to get to Sapphire Beach St. Thomas from the Cruise Port
Taxi fare is $10/person from Havensight Mall and $11/person from Crown Bay
There is no fee to enter the beach.
There are no lifeguards.
There are very few random vendors hawking their wares while you lounge
There are lots of areas with shade.
Restrooms / shower facilities, chair rentals ($9) water sport rentals, food and drink are available.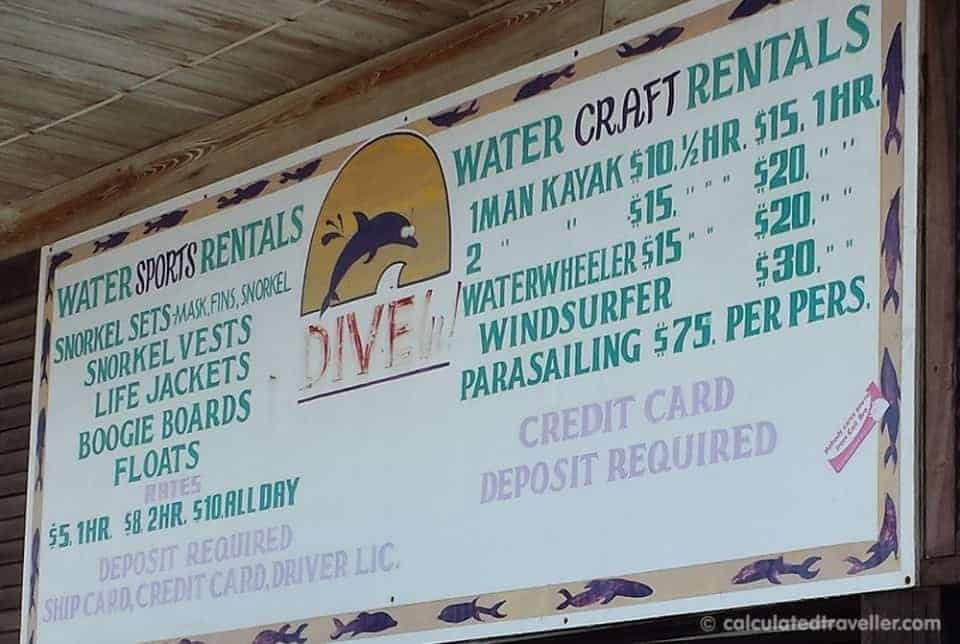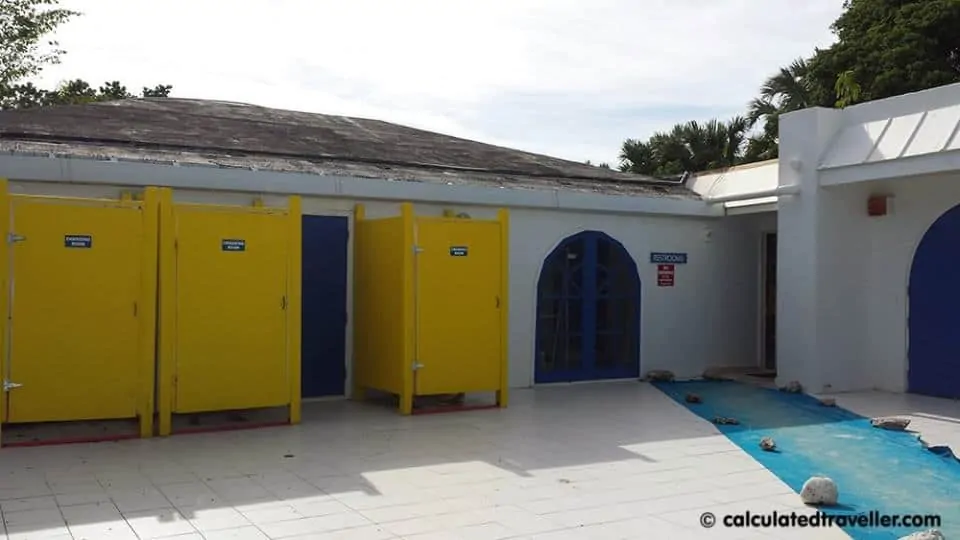 To follow are some photos taken Dec 22, 2015. It was a tad bit windy but a very comfortable temperature. There wasn't very good snorkelling due to the high winds and surf, but we are told that normally snorkelling is good here.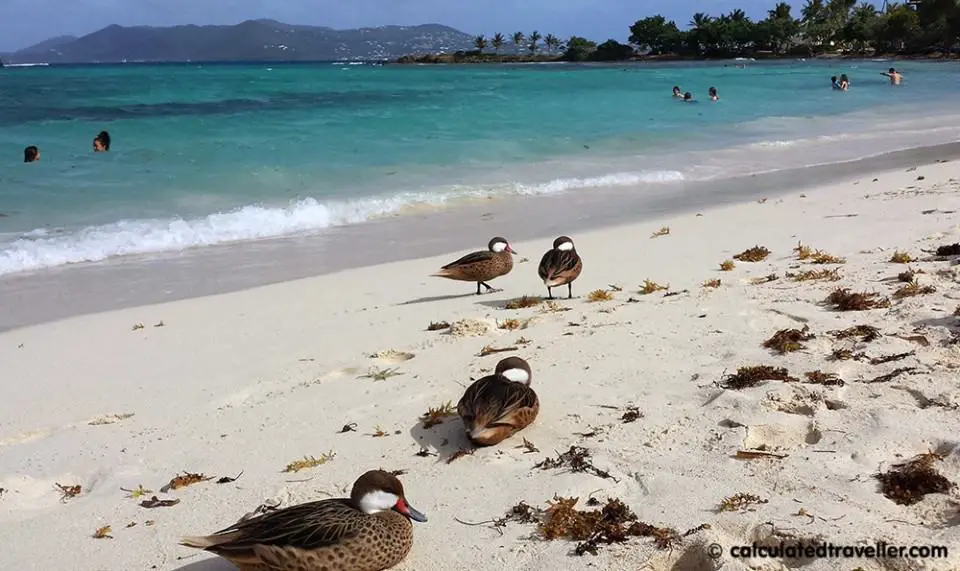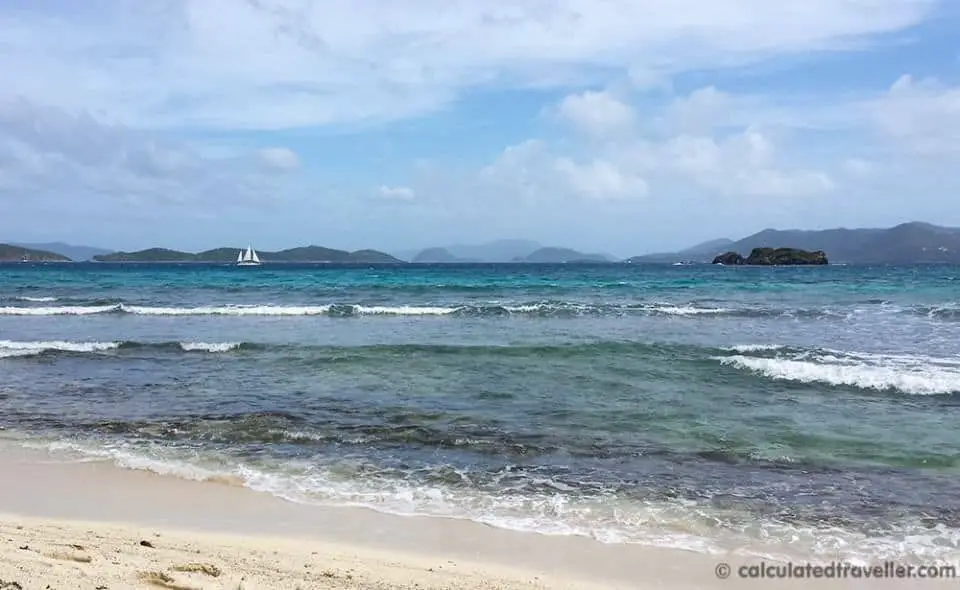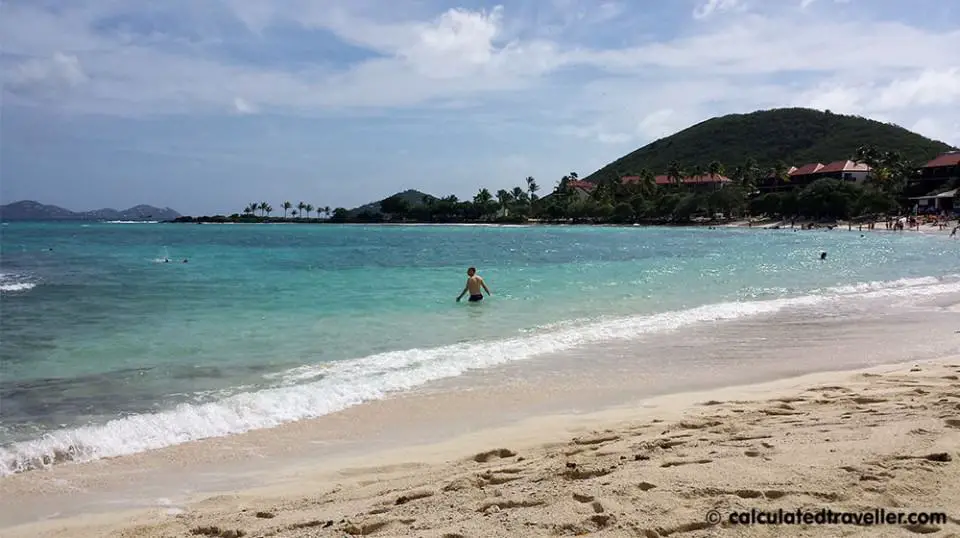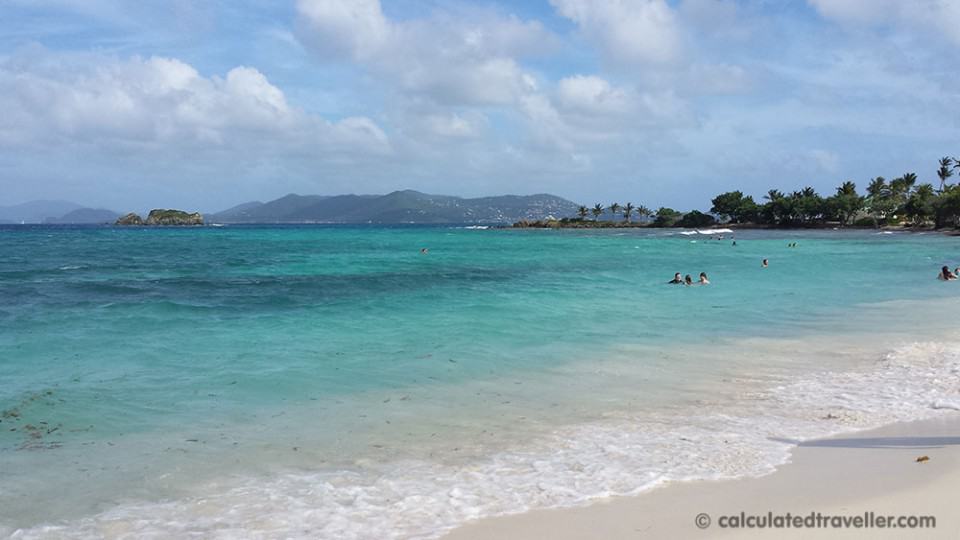 Tips for Sapphire Beach St Thomas USVI
Taxi fares in St. Thomas USVI are for the most part are fixed but you can try to negotiate the taxi fare if you have a lot of people in your party.
If you are negotiating with your driver, do this before you get into the taxi.
Prearrange a time and location for your ride back to the ship and make sure you factor in traffic congestion into your travel time. The roads get busy with so many cruise ships in port.
The beach is very safe but do watch your belongings. We find it helpful to be friendly with fellow travellers lounging next to you so that you can keep an eye out for each other's belongings.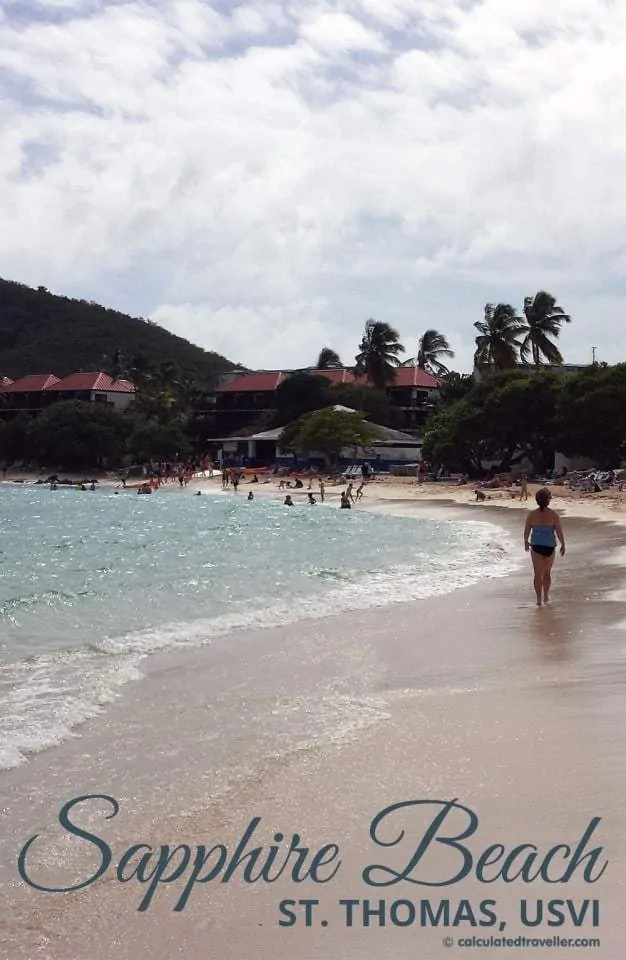 What's your favourite St. Thomas beach near the cruise port?
Visiting other islands?
– One Day in Philipsburg St Maarten – Sun, Surf, Shopping and Star Wars
– San Francisco Beach Club on Playa Paradise Beach, Cozumel, Mexico
– A Day at the Beach in Nassau Bahamas
– A Cruise Guide to Mahogany Bay Roatan Honduras
Prefer to do a tour in St. Thomas?