When I use the phrase "carry-on luggage only" with friends and family I normally get a chuckle and a "you've got to be kidding me" as a response. But I'm serious about this….really serious.
Outside of the obvious reasons like saving the $20-30 that we now have to pay the airlines for each piece of checked luggage or making a fast getaway once you get off the plane.
My reason is more personal. Here's why…
A little while ago on a 14 day cruise through the Mediterranean, my husband hurt his back. There I was at the end of the cruise – all 5 feet petite me – with 2 pieces of 28-inch luggage, 2 carry-on luggage PLUS hubby in a wheelchair trying to get around the airport in Barcelona, then connecting at JFK in New York before getting back home to Toronto. Talk about frustration!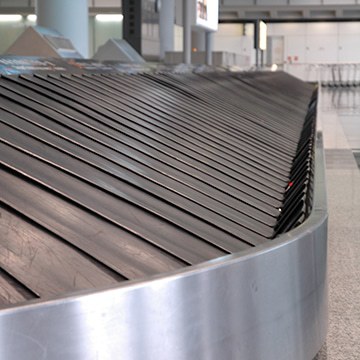 After that trip, we decided to scale down and on our 21-day adventure through Asia, we travelled with 1 piece of 28-inch luggage and 2 carry-on luggage. (Baby Steps!) But in my opinion that was still too much baggage to deal with.
The Calculated Traveller in me feels that in case of emergency, I need to be able to take care of ALL our belongs by myself. Single handed – I am woman hear me ROAR!
Now, I'm ready to take the plunge. Carry-on luggage only…1 bag each = freedom!
This decision comes with challenges…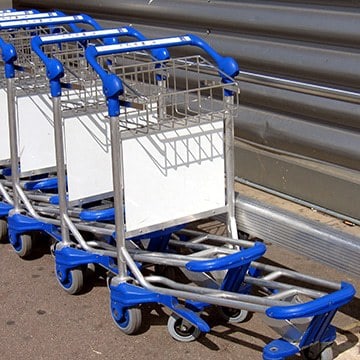 What type of carry-on luggage should I choose?
What about weight limitations?
What size works for all airlines – domestic AND international?
What about the 3-1-1 liquid rule on the plane?
What about clothes and laundry?
…and what about my shoes????
So follow along on this continuing story of my journey to en-LIGHT-enment:
– Part 2: Carry-On Luggage – One Bag to Hold it All
– Part 3: One Bag Carry-on Only Challenge – Update
Are you a one bagger? Have you got any tips to share on how you travel with carry-on luggage only? Drop me a comment, I'd love to hear about it!