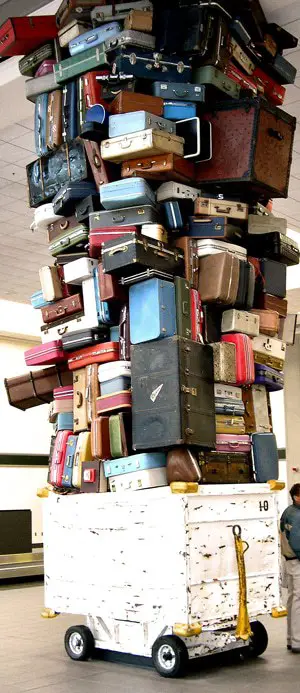 The quest for the ideal piece of carry-on luggage is like a search for the ring in the movie "Lord of the Rings". Throughout the journey of en-light-enment, you'll scale mountains of luggage piles, fight off bargain hunters at sales, and have to keep your wits sharp to solve the puzzle of measurements and weights.
If you previously read my article entitled "Carry-On Luggage Only – My journey to En-LIGHT-enment" then you saw the reasons why I'm determined to travel carry-on only for all my adventures.
Here's my deductive reasoning on what type of bag to shop for if you plan on travelling carry-on only.
First things first….the bag.
Luggage – Weight and size
Before you get just any carry-on bag, you have to think about the weight and size of the bag AND the airline that you plan on flying. Airline rules vary from carrier to carrier, so your best bet is to do some research and find the airline that you are likely to fly on with the smallest size/weight limitations and go with those dimensions. This way you have all your bases covered.
For our travels throughout Asia we travel on Scoot Airlines (formerly Tiger Airways)- size limitations are 54cm x 38cm x 23cm bag maximum weight 10 kg and Air Asia – size limitations are 56cm x 36cm x 23cm bag maximum weight 7 kg. In Europe, Ryanair has the strictest rules of all the budget airlines that makes it of 55cm x 40cm x 20cm maximum weight 10 kg.
So averaging all the dimensions out – my goal is to go with a bag that is smaller than 54cm x 36cm x 20cm.
The lighter the weight of the carry-on luggage, the more you can carry inside it. So I'm aiming for the lightest bag that I can get. Ideally, less than 3.5 kg leaving me with 4 to 6.5 kg of belongings depending on destination that I'm going to be travelling.
Luggage – Wheels or no wheels?
Wheels and the telescoping handle mechanism add weight so if you can manage to carry a backpack-style bag then this is the lightest most travel-friendly choice giving you the most freedom. Keep in mind though that you are going to have to be physically able to lift and carry 10 kg on your back going up and down escalators etc. If you are petite (like me), and you just can't or don't want to handle physically carrying that amount of weight on your back, then you have no choice but to go with a wheeled carry-on.
From discussions and research, I've learned that all wheels have the potential to break off through rough handling. There are a few YouTube videos showing baggage handlers…Enough said.
If you've been to Venice and spent any time standing on the Ponte Della Costituzione (aka Calatrava Bridge) near the train station then you would have seen what I call "the luggage killer bridge".  At a span of 261.5 FT, there are a lot of stairs for your wheels to have to go over. You can even stand at one end of the bridge, close your eyes and just listen to the thump, thump, thump as travellers drag their bags over the steps. Hubby joked that some enterprising young man could make some serious euros just offering to help people carry their luggage over that bridge!
My opinion is whichever the number of wheels you choose, be it 2 or 4, make sure that the wheels are set directly under the bag and that they don't stick out. Best choice? Wheels that can be easily replaced or repaired if required.
Luggage – Hard or soft exterior
Through hours and hours of research, and examining lots of luggage at various stores, I've concluded that I'm going to shop for a bag with a soft-sided exterior. I've always wanted to like the hard turtle shell-like bags that are so popular now, but I have these nightmares about the shell cracking or the zipper bursting from lack of expansion and my undies exploding out all over the tarmac! POOF – there go all my Victoria's Secrets!
Another concern is that the size of the hard exterior bags doesn't compress smaller. It's the same size no matter how much you put into it. Put one sock or 100 pairs of socks in the carry-on luggage, and the size is the same. Whereas if you have a soft bag, you can cinch it tighter with straps to make it smaller or stuff things into the corners so that it is almost bulging and then use a belt to pull it back in like a corset.
Conclusion = I'm shopping for a soft sided, wheeled bag that is smaller than 54cm x36cm x 20cm and weighs less than 3.5 kg.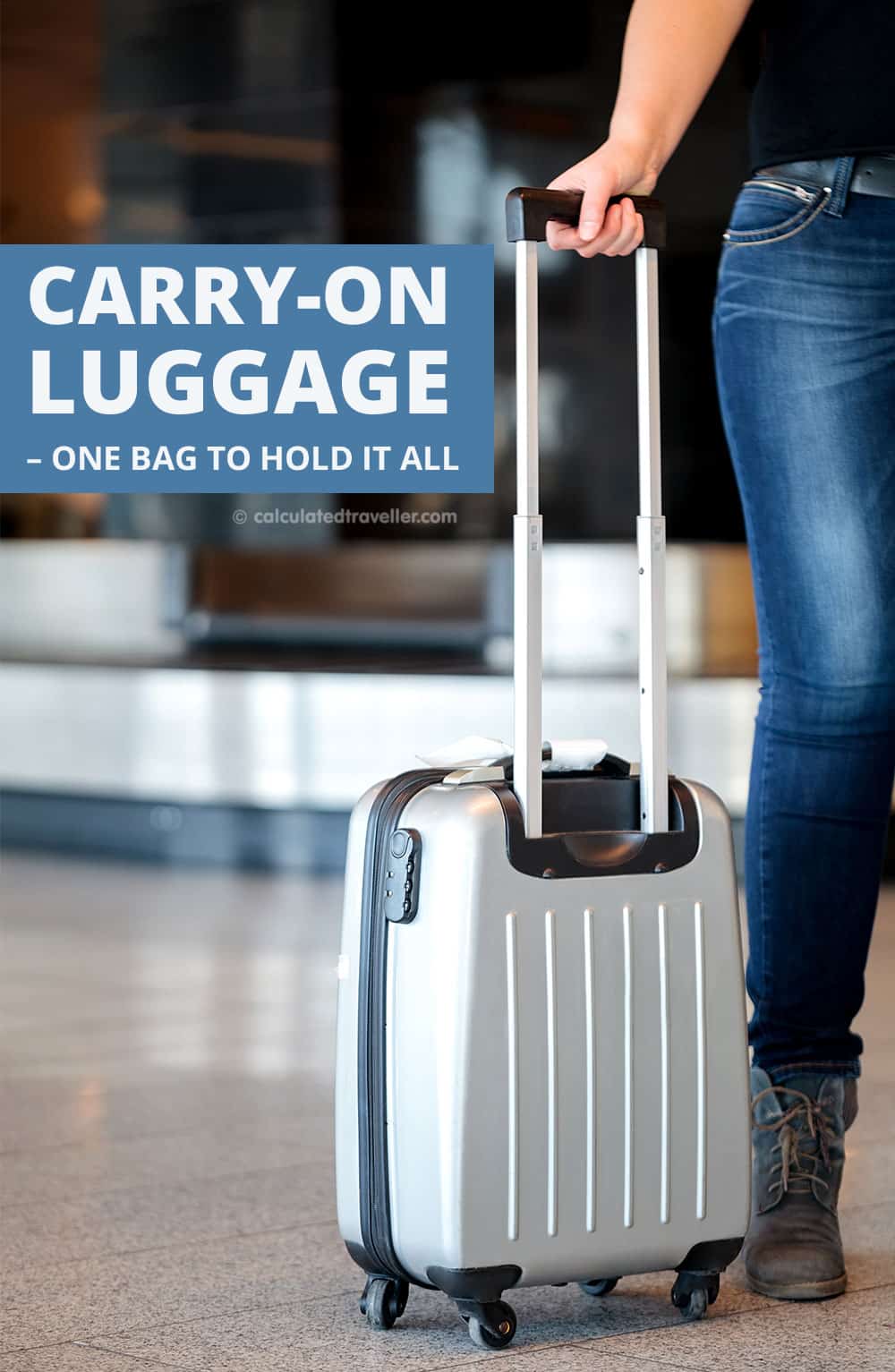 Next, comes a girl's favourite activity – SHOPPING!
Part 3: One Bag Carry-on Only – Update