This may seem obvious when you read it but do you have a flashlight in your travel bag? OR your daily purse/bag?
Flashlight for Safety – better safe than sorry is my motto
We live in a crazy world folks and you never know when there is going to be a black out, disaster…or zombie apocalypse.
That's why when we are at home we have smoke detectors, flashlights, fire extinguishers, extra water and food. But for some reason, we go to work or vacation and we don't think about this, we become complacent, we drop our guard, we rely on others…the Calculated Traveller is always prepared.
A flashlight is also useful for:
Guiding your way to the washroom at night without disturbing your travel mate.
Looking at a map at night in the car while on your road trip.
Signalling for help.
Walking through a dark parking lot to your car.
Making scary faces by the camp fire.
The one I currently carry daily and when travelling is no longer available but it's Maglite brand like this Maglite flashlight. This one is an LED and at $20 it looks to be a really good option. It's 6″ high and fits in the pen slot of a bag.
---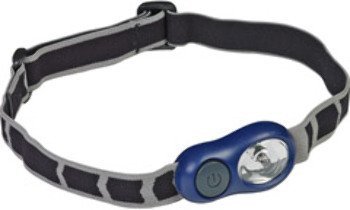 Another option if you are camping or spending time outdoors is to get yourself a headlamp similar to this one. This is the Energizer HDL2BODBP Trailfinder LED Headlight "Bright white LED delivers 8 lumens. Easy on/off push button and elastic head strap. Up to 10 hour run time with CR2032 coin-cell batteries. Includes 2 Energizer CR2032 coin cells"
This way you are hands free, although it does take up more room and makes you look like a coal miner. It does come in super handy when you want to read in the dark too!
Whatever you choose to light your way make sure the batteries are charged and that the darn thing works before you leave home! If you don't keep it charged it may just become a paper weight.

Do you have a favorite flashlight that you carry? Let me know…its always great to have recommendations.