Grand Cayman has undergone significant growth in the past few years. There is a steady rise in local population as well as the number of tourists that regularly visit the island. New commercial and residential properties have surfaced and so have a large number of resorts that cater to every type of tourist and budget. The popular resorts and hotels are ideally located and offer easy access to major tourist attractions of the Grand Cayman Islands. Enjoy duty-free shopping as well as excellent restaurants in the island's capital.
Staying at any of the following resorts make the perfect home base for getting the most out of your vacation in the Cayman Islands. The fresh and modern interiors of these hotels and resorts have been designed to create a relaxed ambience on the island.
Marriott Beach Resort
Relax in your impeccably furnished room or dine on gourmet dining while surrounded by breathtaking views and stunning sunsets. The Grand Cayman Marriott Beach Resort is the ideal place to explore the vibrant underwater world. Arrange scuba trips and enjoy snorkelling just off the beach, thanks to a nearby artificial reef.
Margaritaville Beach Resort
The Treasure Island hotel gets a new lease on life as it gets transformed into a Margaritaville Beach Resort. Shaking off the old and somewhat faded look, redevelopment plans are underway. The new resort will boast nearly three hundred rooms with special designated kid's zones plus multiple bars.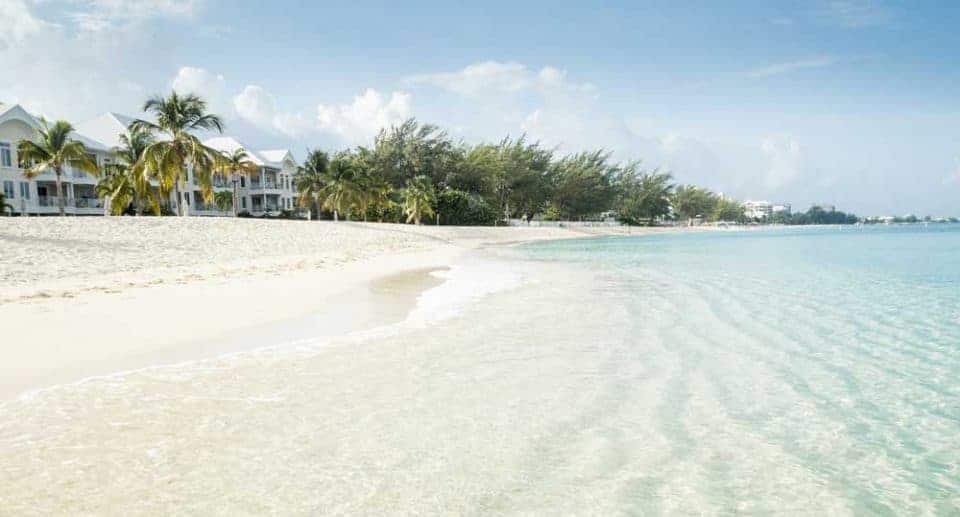 The Ritz-Carlton
The Ritz-Carlton is one of the finest resorts along Seven Mile Beach. Take a relaxing walk on the glorious, walkable stretch of coral sands on the western shore of the island. Experience a treasured memory at this luxury hotel by the fresh blue sea. Take a memorable swim at Stingray City or relax in the gently floating water hammock.
Holiday Inn Resort
Surrounded by palm trees and beaches, Holiday Inn Resort boasts of one of the most stunning destinations in the world with fantastic sunrise views right from the beach or the sea-side pool. Take the complimentary shuttle to dining or sightseeing areas.
Make sure that your visit to the Cayman Islands is even more memorable with the right choices of resorts and hotels. The good news is that there is a lodging option for every kind of traveller.
Stay in well-furnished and equipped rooms to enjoy great amenities and facilities such as dining, in-suite laundry and gourmet kitchens. Play a match of tennis, enjoy a game of beach volleyball, or simply spend some time in the Fitness Center. Experience wonderful holiday here at one of the top Grand Cayman resorts to create the most memorable of vacations.