Travel is supposed to be fun, relaxing, and stress-free whether you are touring a city, lying on a beach or sailing the Mediterranean. Unfortunately, things can go wrong on occasion.
Here are 7 Travel Tips In Cases of Emergency to help a Calculated Traveller be prepared
1. Pack extra copies of your passport
You don't want to lose a Passport and prevention is the best course of action. We always put a photocopy of our passports in our suitcase when travelling. We even go so far as carry the copies in our wallet when we are out touring or sunning ourselves on the beach, and we leave our original Passports locked in our room safe. Obviously, these copies aren't official documents but in the case of emergency, the authorities will be able to access the real documents in your hotel safe.
2. Know where the Consulates are
Depending on your travel destination and length of the trip, I think it's prudent to do the following in case something awful happens:
Register your travel plans with your home country's embassy before you leave home. If a major security issue happens in the country you are visiting, they will know that you are there and try to find you.
Have in your possession the location and contact information of your embassy at your travel destination. Being that I am a Canadian citizen I make note of the Canadian, British and United States Consulate in every city of my itinerary just in case I need to get to help quickly.
3. Health Insurance
Being that we are Canadian and have Universal Health Care we take for granted that we can see a doctor or visit a hospital in case of illness at no added cost. But once you are out of the country, costs can skyrocket. I've had to visit doctors on cruise ships due to minor bronchitis/strep throat, and I've seen the high medical bill after that short visit. Just getting a doctor's examination including temperature, blood pressure, throat swab, and cough medication added up to about $200US.
If a serious accident or illness occurs, the costs can be astronomical!
I wrote previously about the time hubby, Ray, hurt his back when we were in the Mediterranean. Ray needed to have a doctor examine him at our hotel; he received an injection of morphine and a prescription for painkillers and anti-inflammatory medications. We had to extend our trip until he was able to fly that resulted in extra nights in the hotel, food, and changes in our plane ticket. Our health/travel insurance plan paid for the entire bill.
Be aware of what is and isn't included in your travel insurance coverage.
Have the account number, and contact information should you need to call them. We have a laminated card with all our information that we keep in our wallet.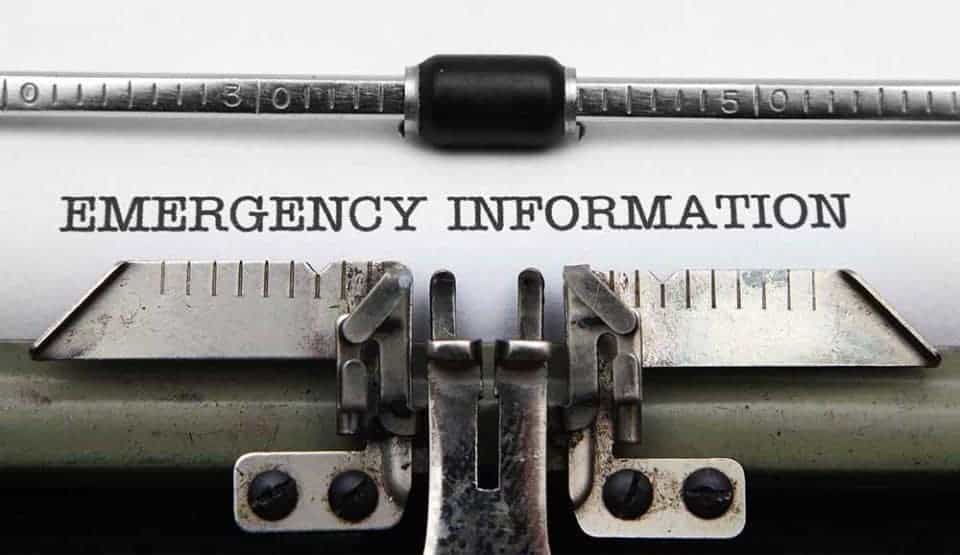 4. Medications
Keep a list of your current prescription medication as well as your dosage information. Many pharmacies already provide you with a list each time you get a refill, if not; they will happily provide one for you if you ask.
If you wear eyeglasses, keep a copy of your prescription and pack an extra pair of glasses should you break or lose yours.
Read this:
– Travel Tip #7: Carry a Travel First Aid Kit
5. Copy That
Leave a trusted friend/family member copies of your important documents such as passports and credit cards. In a case of emergency, they can email or fax you copies should you need them.
Some people scan their documents and put them online in the cloud or store them in their email. I don't like this idea unless you are encrypting the information and know that the storage is 100% secure. You don't want anyone but you to be able to access these documents.
6. Backup Money Plan
Should you find yourself without money during a trip be it through loss or robbery you need to know where you can get some cash immediately. Keep a stash of money hidden away in your suitcase or a hidden pocket.
I have a money belt with a zippered compartment on the inside, but there are other types of clothing and undergarments with hidden compartments.
Read the articles:
– How to Choose the Perfect Travel Underwear
– Clever Travel Companion Pickpocket Proof Tank Top
Don't rely solely on ATMs. Bankcards don't always work in ATMs due to differences between PIN numbers. Codes can vary between 4, 5, and 6 digits. Do some research before you leave for your trip.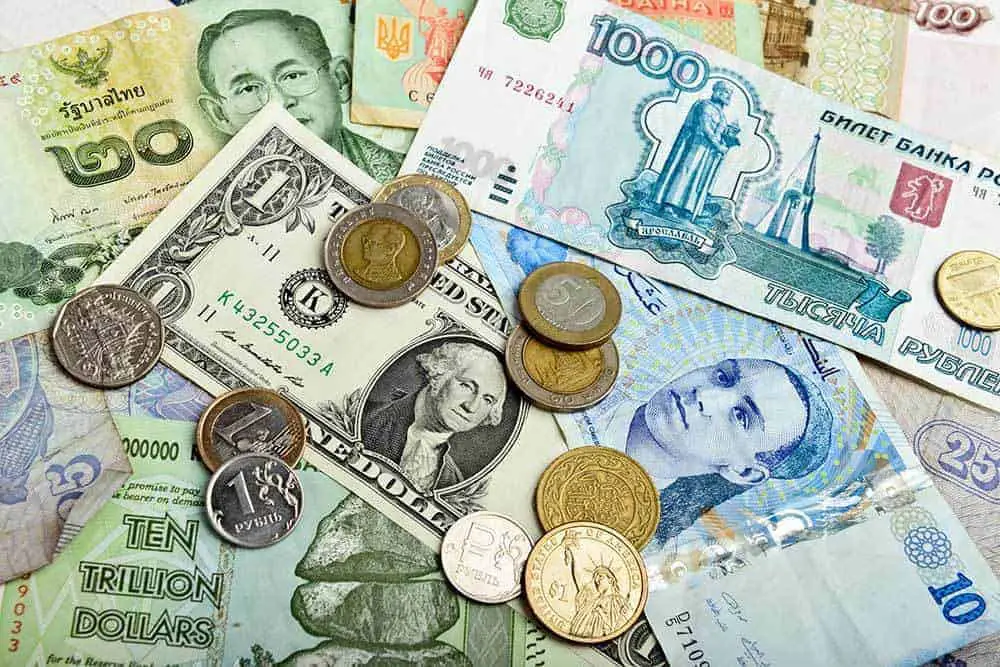 7. Separate your Credit Cards
My husband and I have multiple joint credit cards, but when we travel, we never go with the same credit cards in case one gets lost/stolen. For example, I'll carry my MasterCard and hubby will carry the Visa. This method ensures that if something happens to one card, you can still use the other one.
Notify the credit card company of your travel plans so they don't mistakenly cancel your credit card suspecting fraud. On a road trip once, they cancelled our credit card because we were buying gas in different states in 1 single 24-hour period. They had no idea that we were on a road trip driving from Toronto to Miami.
BONUS Tip
Being off the grid is an awesome way to truly get away from the digital world but to be safe, give someone back home your itinerary. It's a good idea to have check-in times pre-arranged throughout your journey especially if your trip isn't entirely mapped out.
We don't want bad things to happen to us when we travel. Sometimes, bad things are unavoidable, and it's best to be prepared — just like a good boy scout OR a Calculated Traveller!
Do you have any travel tips in cases of emergency? Share them below for other readers.