Treasure, trains, pirates, ghosts, margaritas, sunsets and pie, oh my! In Key West Florida there is so much to do, and given that we only had one day in this sunny beach city we just had to do it ALL.
You see, we were staying up in Ducks Key at the ultra-relaxing Hawks Cay Resort, but since we were only approximately 1-hour north of Key West, we couldn't resist the additional Florida Keys adventure. So, we left our resort hotel bright and early one morning, hopped into our car, turned left on to Highway 1 and headed further south for a day in Key West!
PRO TRAVEL TIP: If you are travelling to Key West as a port stop on a Caribbean Island cruise and therefore have a lot less than 24 hours in Key West, you can certainly do almost all of these same activities but of course you will start at the historic seaport.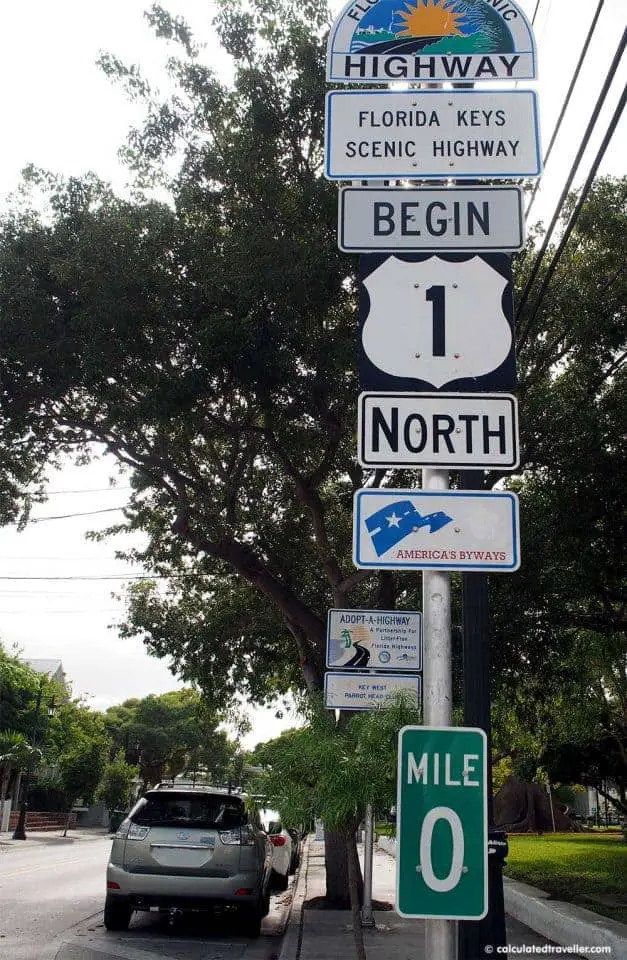 Here's what we did in one day in Key West Florida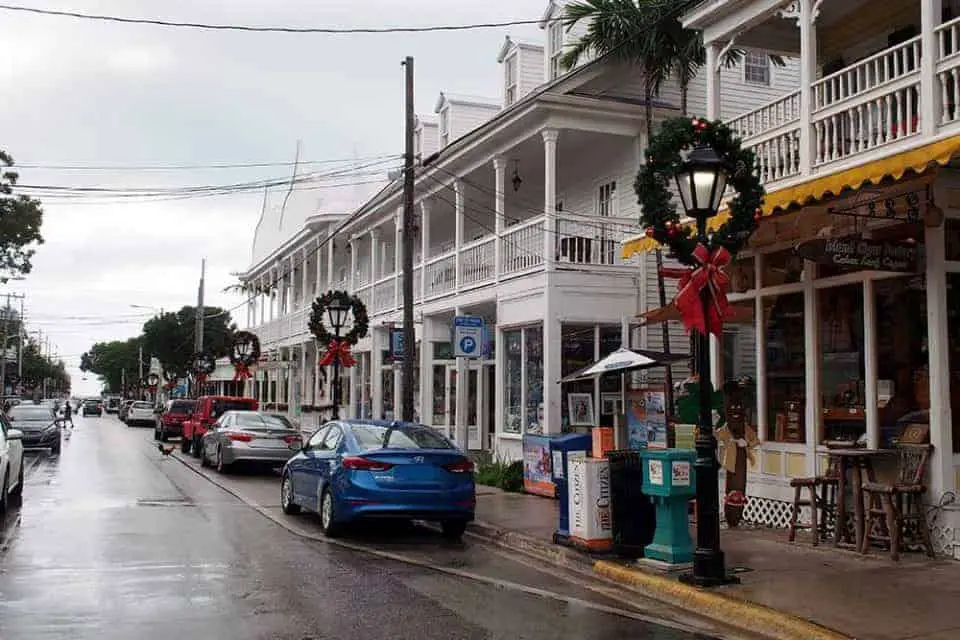 When it comes to the "must do in Key West", first things first and that's getting around the city.
PRO TRAVEL TIP: Parking
Most of the parking spaces on the streets of Key West are permit only, and if you can find a meter, you'll have to keep feeding it coins all day. Best to look for an all-day parking garage with one flat fee to avoid the stress of watching the clock.
Conch Tour Train by Old Town Trolley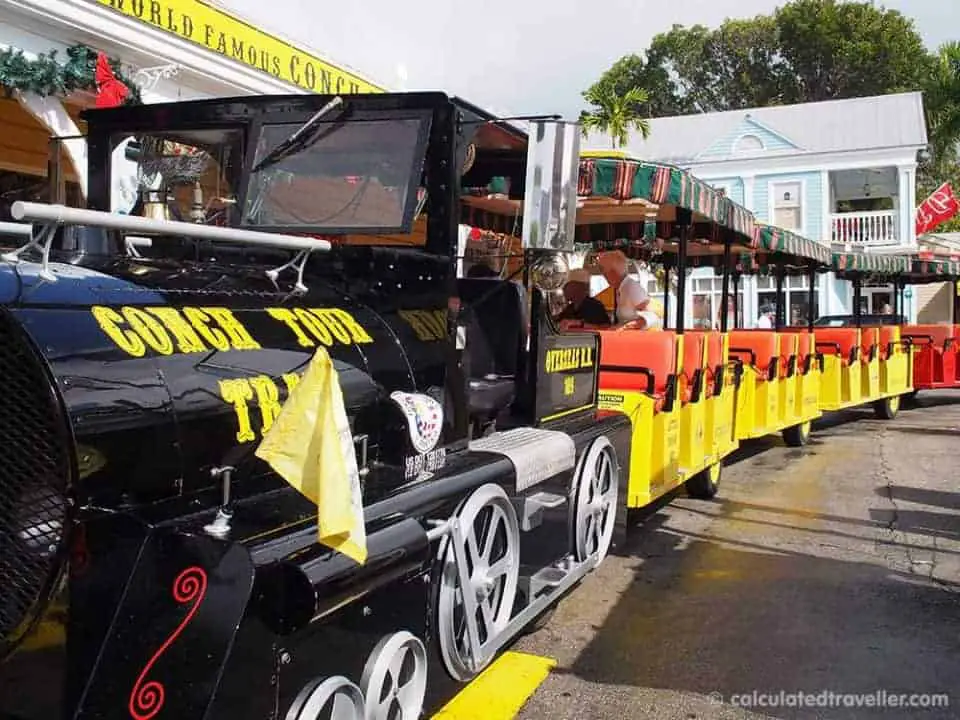 Hop-on hop-off Key West tours whether on a bus or a tram are an excellent way to get acclimatised to a city. They usually include narration either by way of a recording or by the driver. Our little ride on the Conch Tour Train is especially good because while we were riding it a sun shower started and we were thankful that we were still able to see the sights and stay dry at the same time. Our driver also offered us complimentary rain ponchos.
There are four train stops in popular centralised locations to the various tourists' sites making it the perfect activity to see Key West in one day.
PRO TRAVEL TIP: Hop-on Hop-off tours are also perfect when you are tired and don't want to walk. They are an ideal thing to do in Key West for seniors or families with young children.
Ernest Hemingway Home and Museum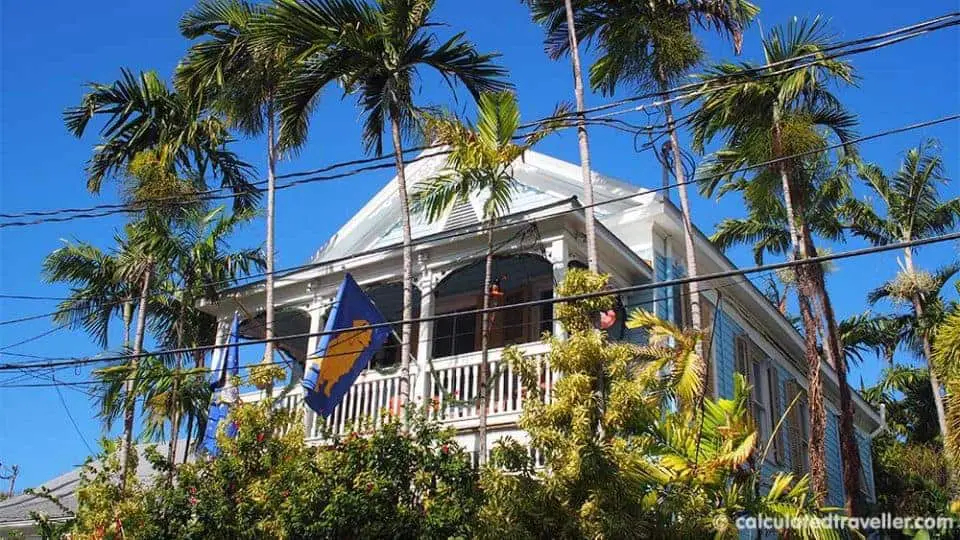 Address: 907 Whitehead St, Key West, FL 33040
Open 9-5, 365 days a year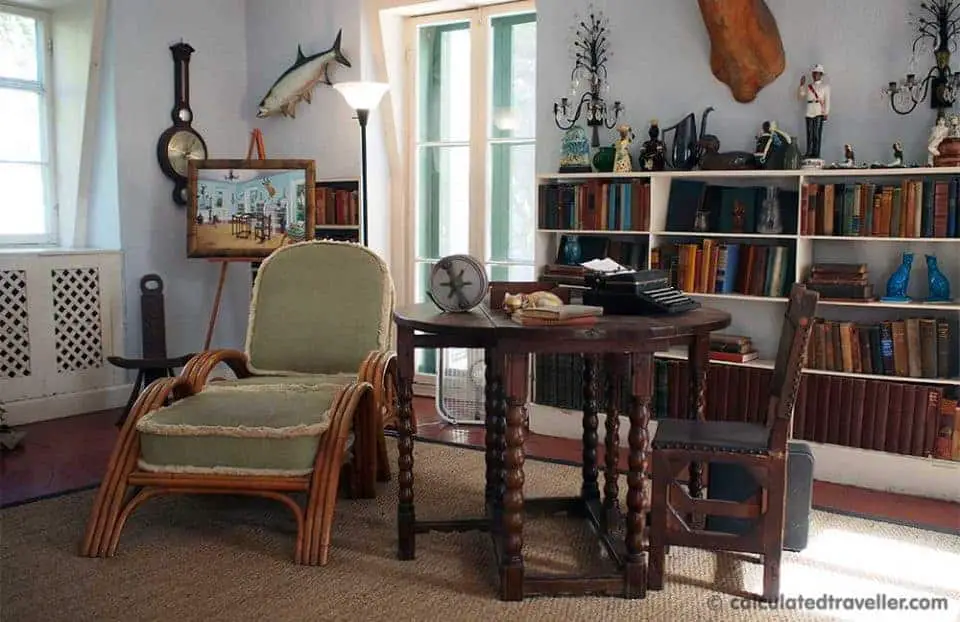 Acclaimed author Ernest Hemingway lived in Key West during his most productive years, and his home provides great insight into his life and work. Notable things to see here are his office and the cats that roam the property. The 40+ cats are polydactyl since they either have six toes on their paws or they carry the polydactyl gene within their DNA.
PRO TRAVEL TIP:
– If you're allergic to cats like I am, make sure that you come prepared with allergy medication.
– To get the most of your visit, make sure you join the 30-minute guided tour included with admission.
Photo time at the Southernmost Point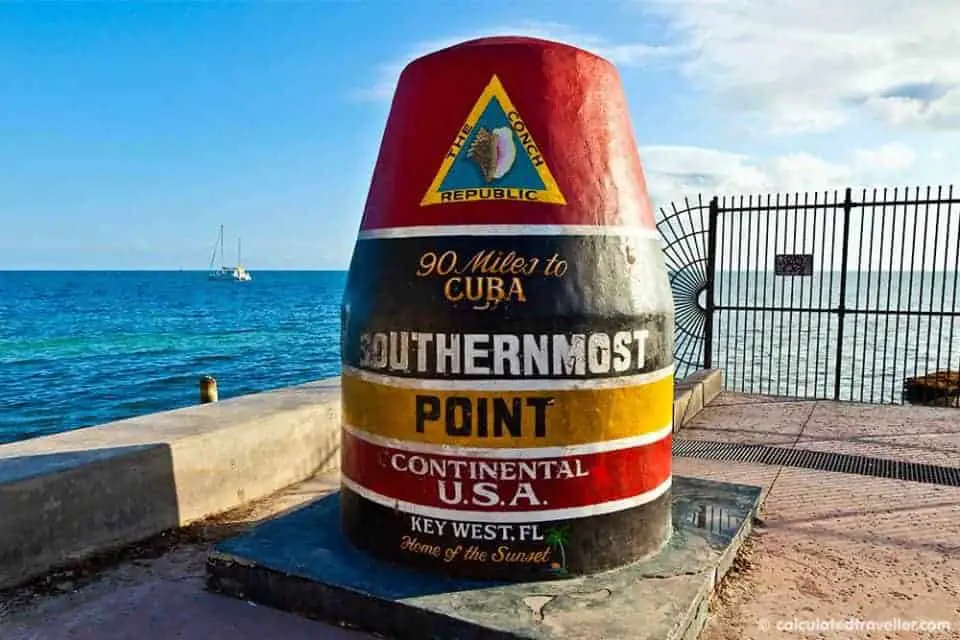 Address: Whitehead Street & South Street
Fee: Free
Key West is 90 miles away from Cuba and is the southernmost point in the continental US. It's a great spot for that photo opportunity and an absolute must-do for the first time visitor, but be warned that there will be a long queue.
Waste away at Jimmy Buffett's Margaritaville Cafe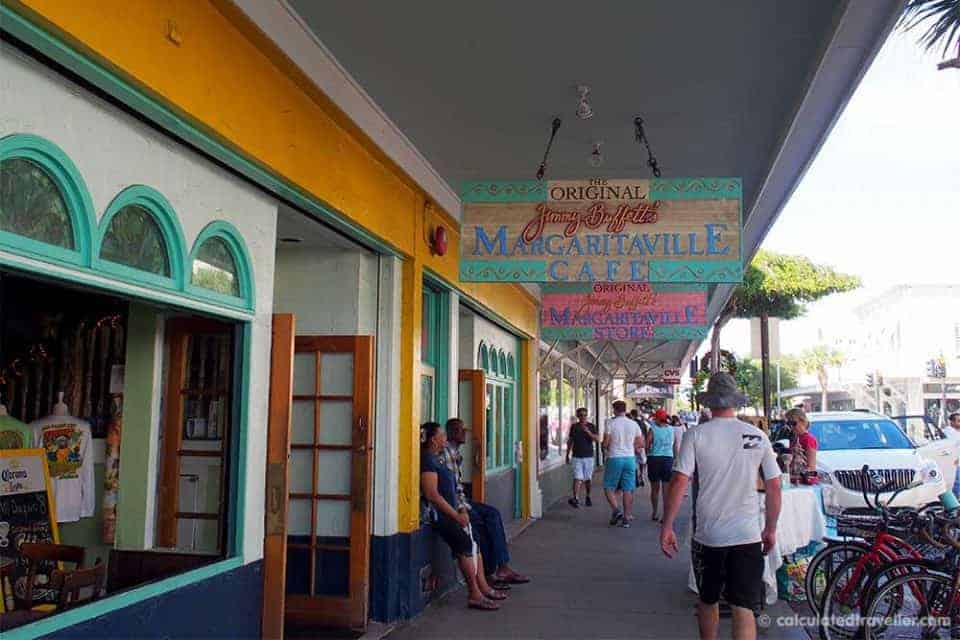 Address: 500 Duval St, Key West, FL 33040
Located on famous Duval Street full of restaurants, shops and historic buildings lies the famous Margaritaville Cafe owned by singer/songwriter Jimmy Buffett. A great place (albeit touristy) to listen to live music, eat some Caribbean inspired food and cool off with cold frozen cocktails and of course a margarita!
Find Treasure at the Mel Fisher Maritime Heritage Museum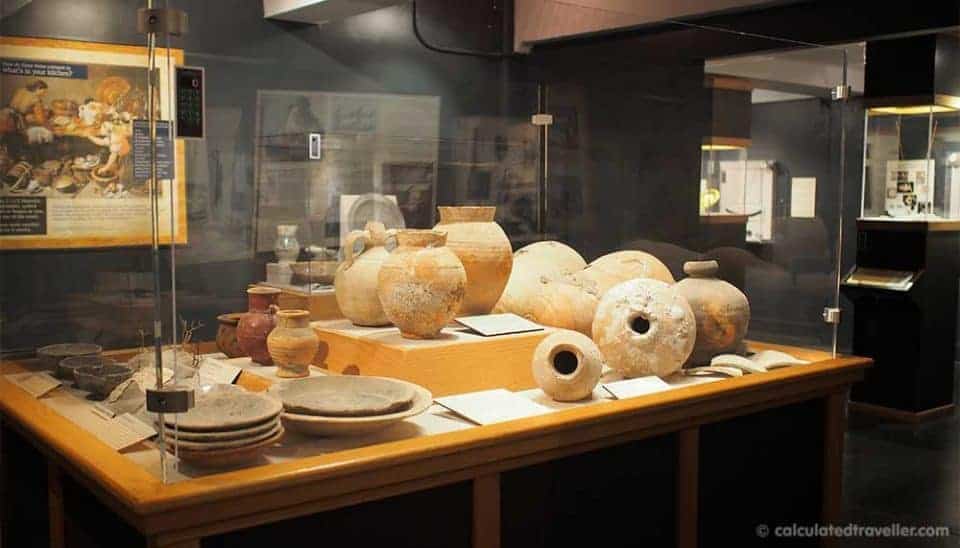 Address: 200 Greene St, Key West, FL 33040
There be gold in the keys, and this maritime museum is the place to see it.
For 16 years, Mel Fisher and his crew set off in search of treasure off the coast of Key West. In 1985 all that searching paid off when he discovered the Nuestra Senora de Atocha and the Santa Margarita, two Spanish galleons that sank during a hurricane in 1622.
The $450 million dollar treasure cache includes 40+ tonnes of silver and gold, 100,000+ Spanish silver and gold coins, and 1000+ silver bars.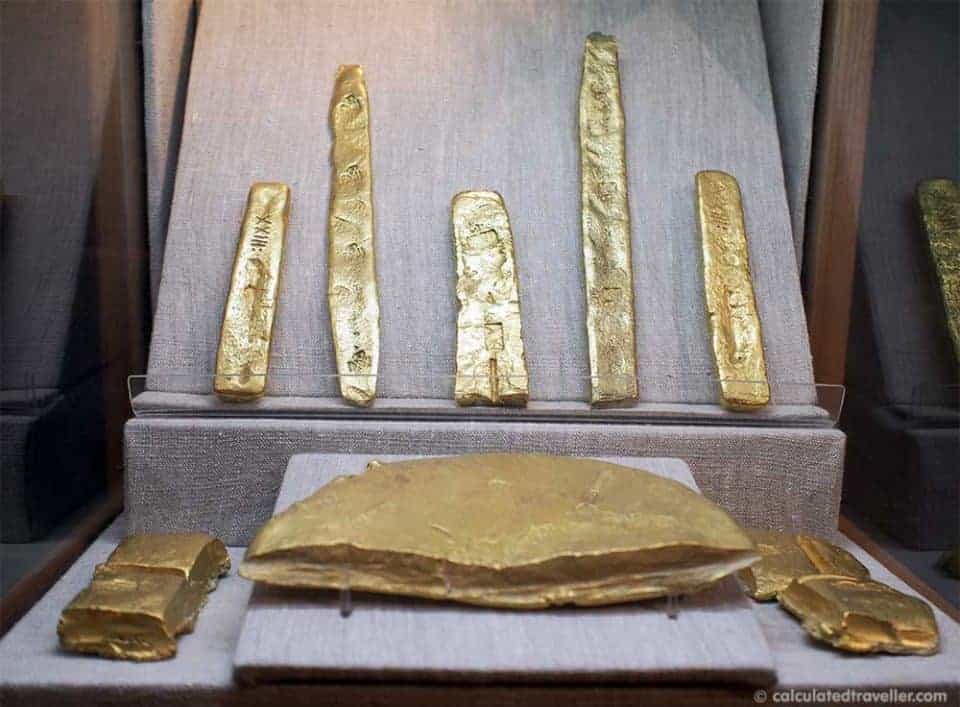 This fascinating museum shows off the discoveries and the details of the expedition. The gift shop showcases real artefacts and reproductions are available for purchase.
PRO TRAVEL TIP: There is a free bag check as no bags are permitted inside. An audio tour is available.
Become a Pirate at the Key West Shipwreck Treasure Museum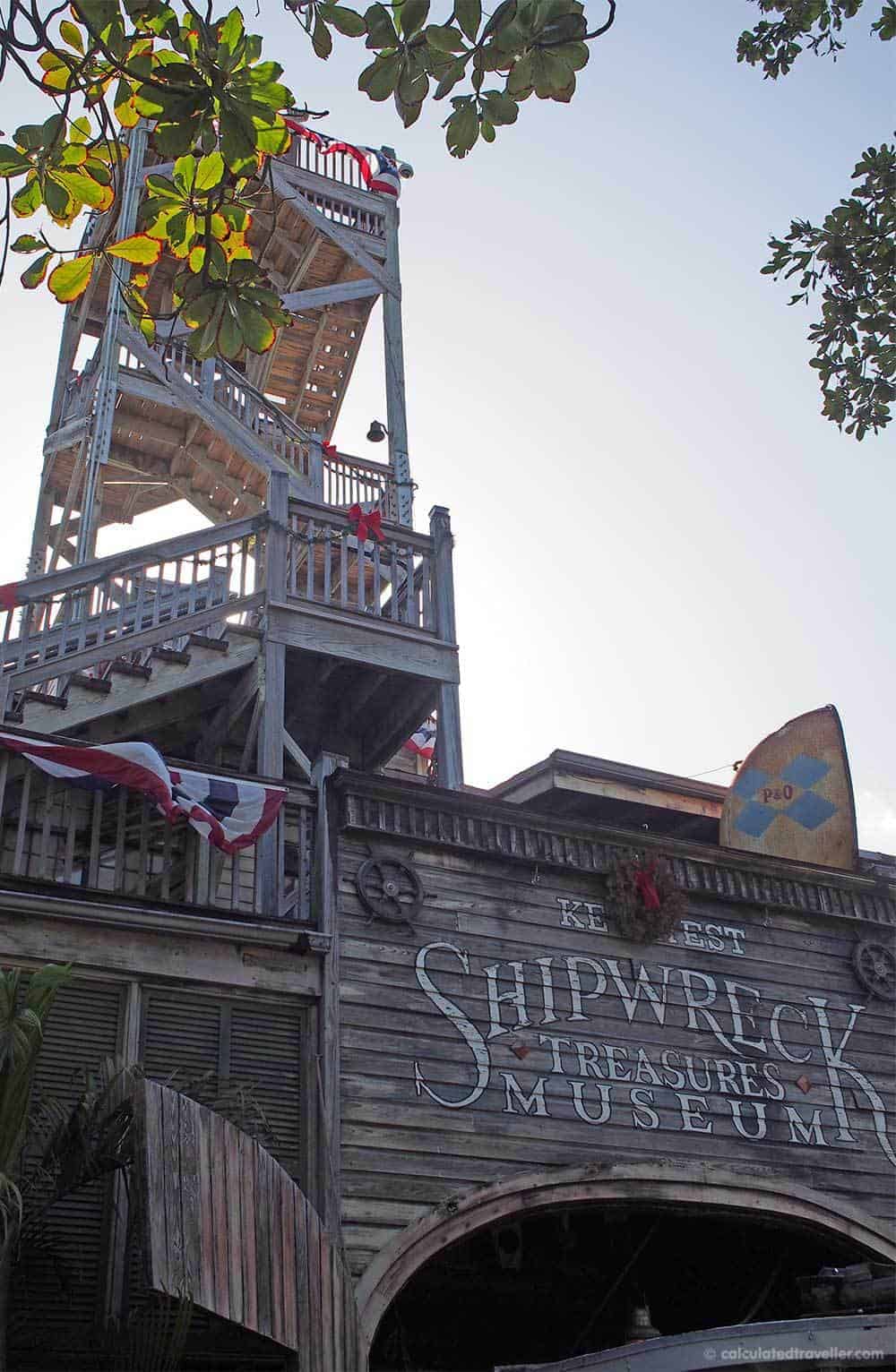 Address: 1 Whitehead St, Key West, FL 33040
This guided tour is perfect for the kids in that a costumed "actor" escorts you through the various displays and explains the history of Key West in the age of pirates and shipwrecks. The Key West Shipwreck Treasure Museum is located in a recreated 19th-century mast salvage warehouse, this museum is the perfect spot for a fantastic view of Key West if you dare to climb to the top of the 65-foot lookout tower. The museum also provides a fascinating look into the history of the slave trade.
Get Wet at the Key West Aquarium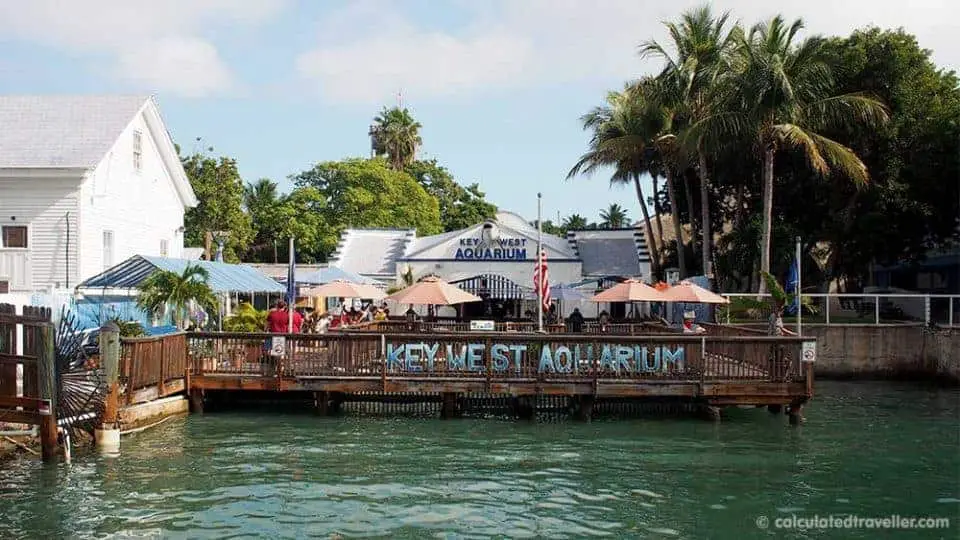 Address: 1 Whitehead St, Key West, FL 33040
The small Key West Aquarium, built in the early 1930s, is directly next to Mallory Square. With exhibits indoors and out, the highlight of the Aquarium is the touch tanks, which the children (and my man-child) both seem to love.
PRO TRAVEL TIP: Key West Aquarium and Shipwreck Museum combo admission tickets are available.
People watch at Mallory Square
Fee: Free
Mallory Square was the original location of the slave auctions back in the early 1820s, but now this centre of Key West is known for its live performances, buskers, and famous Sunset Celebration when locals and tourists come to toast the sun going down.
Mallory Square is the spot to take a break on one of the benches, people watch, and see the cruise ships leave port while enjoying the ocean breeze.
Sunset Sail on the Schooner America 2
Standing on the shore at Mallory Square at dusk is a fabulous way to enjoy a Key West Sunset but experiencing it on a schooner with your honey is the ultimate when it comes to creating a romantic memory.
If you are a regular reader then you know that we frequently travel by cruise ship but we've never been on a sailboat before and we loved it. The Schooner America 2 does it right. With drinks and hors-d'oeuvres included, we sailed the harbour and watched the sunset in style!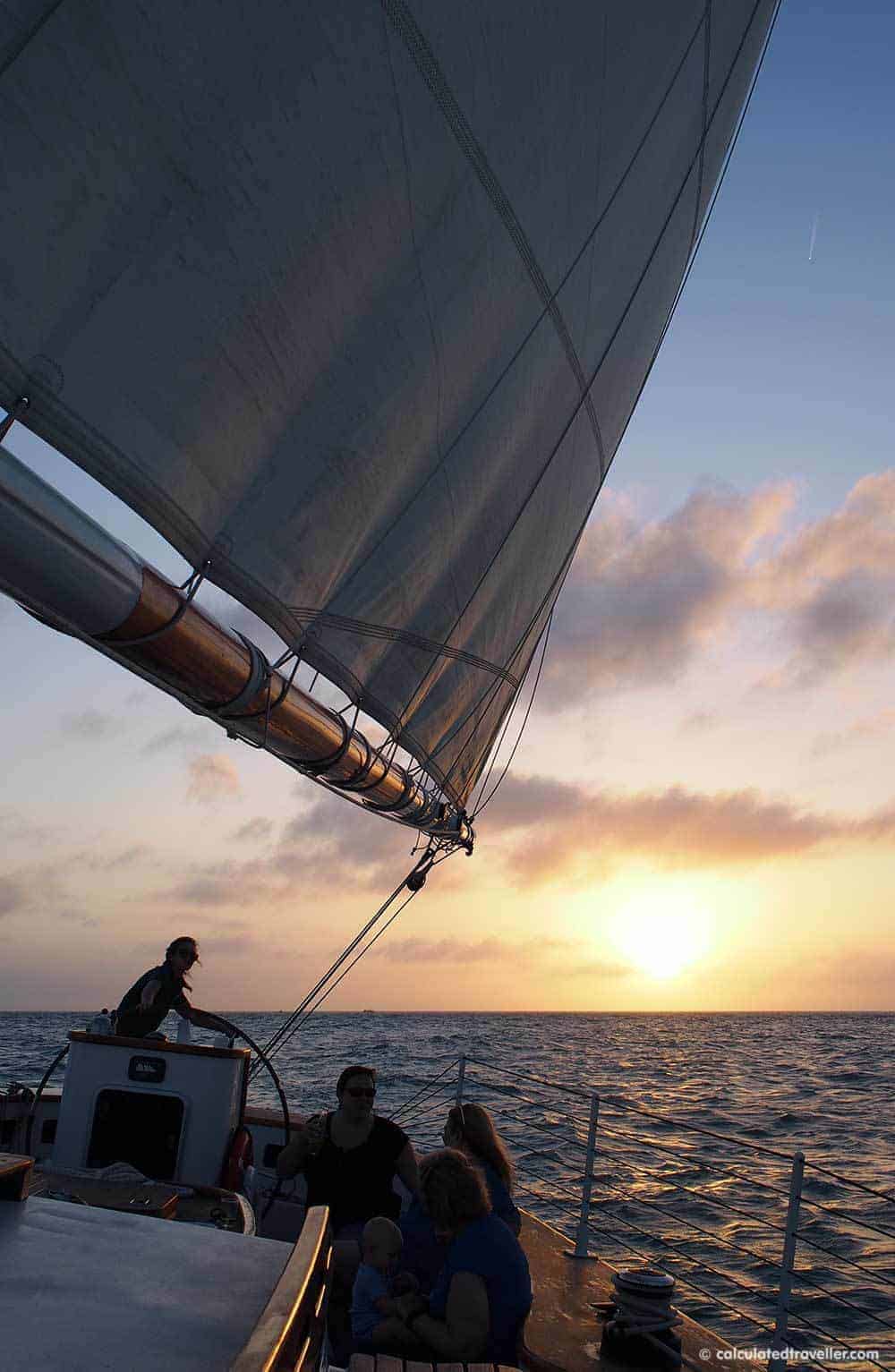 Ghosts and Gravestones Frightseeing Tour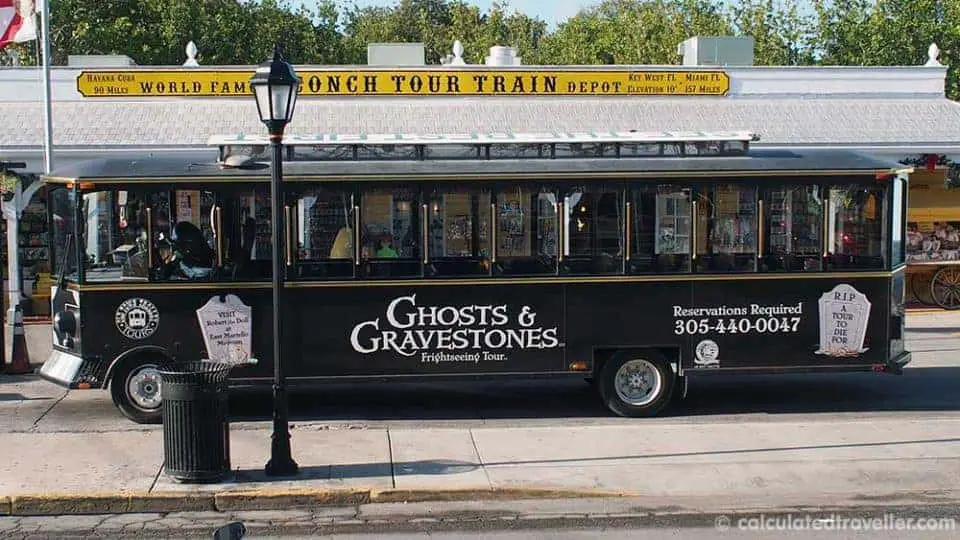 Address: 501 Front St. – Conch Train depot; corner of Front & Duval Sts.
Spooky good. This 1.5-hour Ghosts and Gravestone Frightseeing bus tour takes you through the streets of Key West on a ghoulish tour in search of ghosts. With a city full of historic homes you just know that there is going to be some tales to be told. The highlight of this tour is a visit with Robert the doll at the haunted Fort East Martello Museum.
Robert is a handmade doll gifted to local artist Gene Otto in 1906 by a household servant who practised black magic and voodoo. Whenever Gene did anything bad, which apparently was quite often, and would get caught he would blame it on Robert. It is said that Robert will move by himself or will cause ill will if you aren't polite during your visit with him. So, don't forget to ask permission from Robert before taking his photo and remember to thank him for the pleasure afterwards or face the consequences [insert evil laugh here].
---
As the night ended, we drove our tired bodies back to Hawks Cay Resort and collapsed into bed exhausted.
What a whirlwind adventure of Key West all in one single day! We hope you enjoyed these Key West travel tips and suggestions and find them helpful when planning your day in Key West.
Did you visit any of these sites on your vacation? What did you think of them?
What places do you suggest as the best things to do in Key West in one day?
Travel assistance provided by The Florida Keys and Key West. All opinions are entirely my own.
These adventures and travel guides nearby may interest you:
– Casual Dining at Porky's Bayside BBQ in Marathon Florida
– 11 Things to do in Miami Florida
– Florida Keys Onion-Encrusted Yellowtail and Key Lime Pie
– A Traveller's Guide to St Augustine Florida – History and Fun
There are a variety of active excursions in the area of Key West – snorkelling, jet ski tours, bike tours etc. check some out here.