I'm sitting here getting a pedicure and I have a massage booked for this afternoon. Tomorrow, I'll be on vacation in the Caribbean but today I'm skipping work and having a "me day".
Why do I book an Extra Day off Before and After a Trip?
So I can start my vacation stress-free!
Let's face it; travelling is stressful with all the preparation and running around to get EVERYTHING completed at work AND home before the alarm goes off for the ride to the airport.
If I can manage it, I always give myself one extra day before and after the trip. I have a unique advantage that I am self-employed and have control of my schedule but that one extra day before a trip helps me get everything done so that I can truly relax on my vacation.
Tasks for your Extra Day Off Before A Trip
Last minute packing, shopping, appointments.
Bring pets to the sitter.
Last minute pampering such as a pedicure, hair cut.
Cook a "welcome home" meal and pop it in the freezer.
Banking / money exchange.
Finish off or delegate any work projects LINK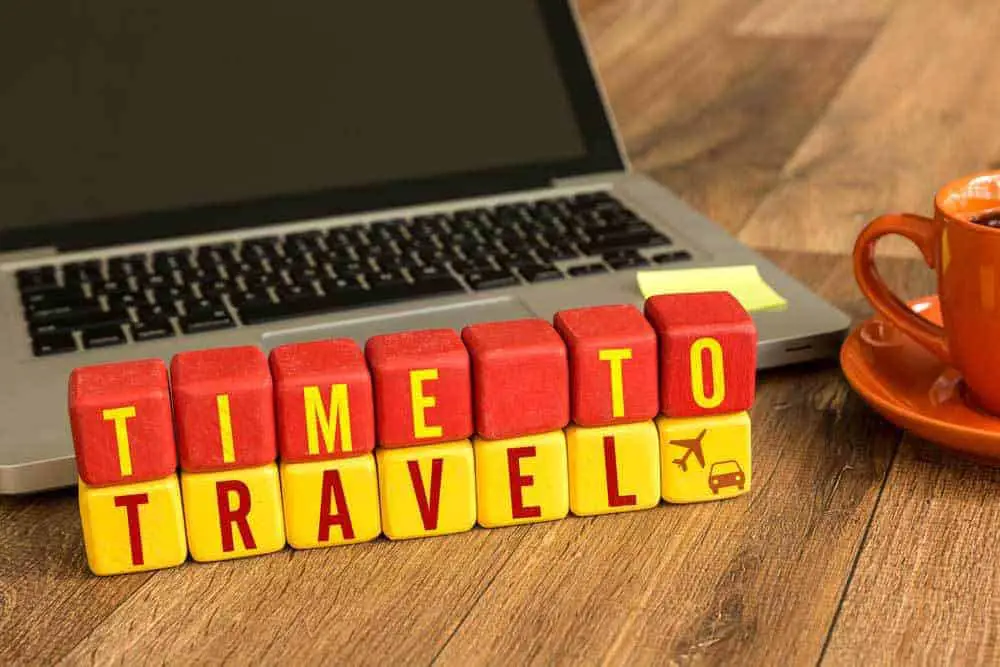 Tasks for your Extra Day Off After a Trip
Pick up your fur babies from the sitter.
Unpack.
Do the Laundry.
Shop for groceries.
Sort through photos for developing.
Take the time to adjust to the time change.
Catch up on emails, mail.
Having that extra day off after a trip lets me extend that vacation feeling. I can take it easy and complete any post-vacation tasks in a relaxed manner. I'm not flying home late at night worrying that I have to wake up in a few short hours to be at my desk ready to work and then stress further that a pile of laundry will be waiting for me back at home.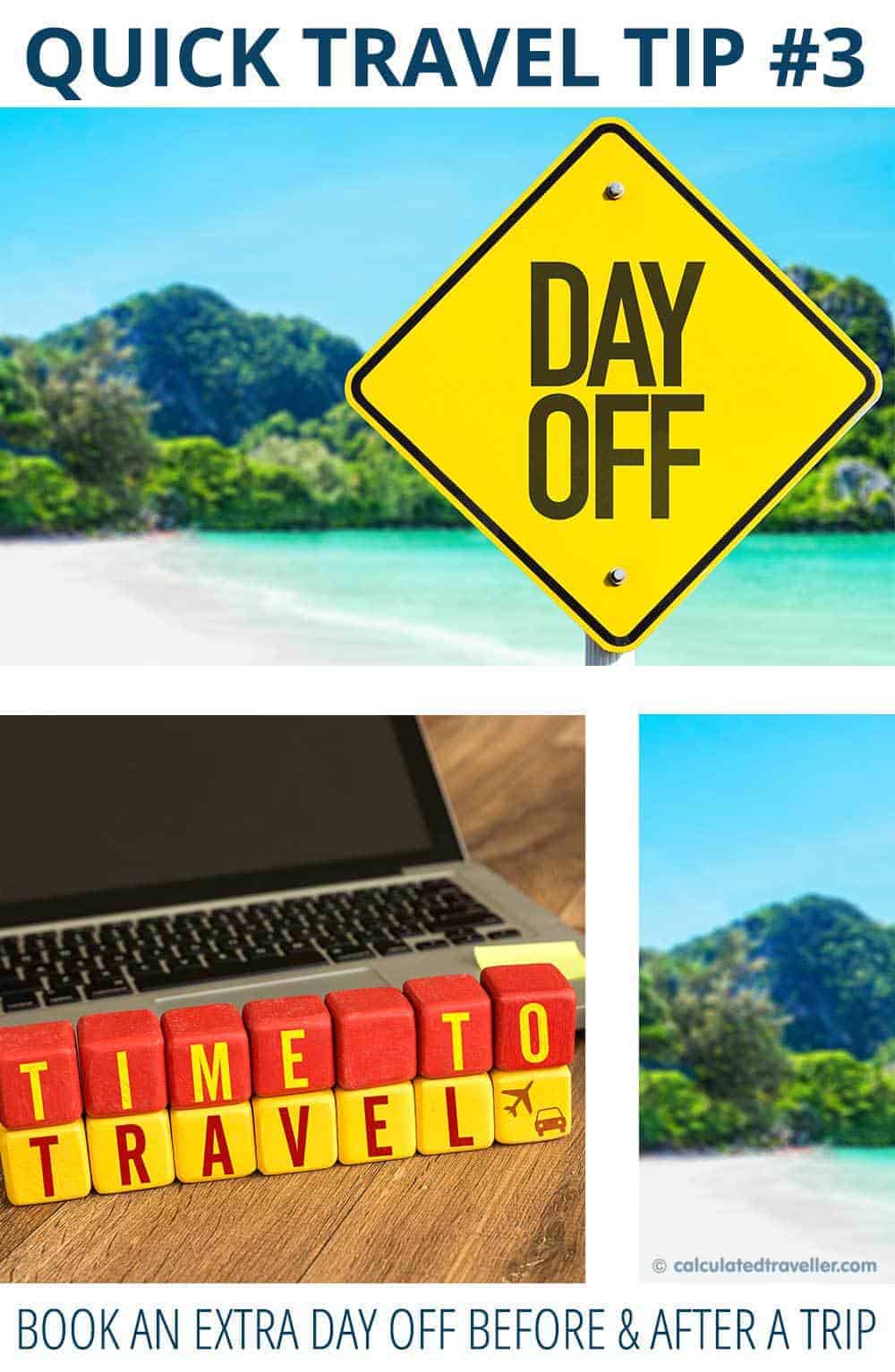 Here are some Tips for a Working (and NOT Working) Vacation
 
If you have the opportunity, try it. Book that extra day off and let me know how it works out for you…