I'm sitting here getting a pedicure, and I have a massage booked for later today. Tomorrow, I'll be on vacation in the Caribbean, but today I'm skipping work and having a "me day". And, when I come home in a week or so, I'll make sure to have another day off too.
I know what you're thinking…
Why book an extra day off before and after a trip?
So, I can start and end all my vacations stress-free!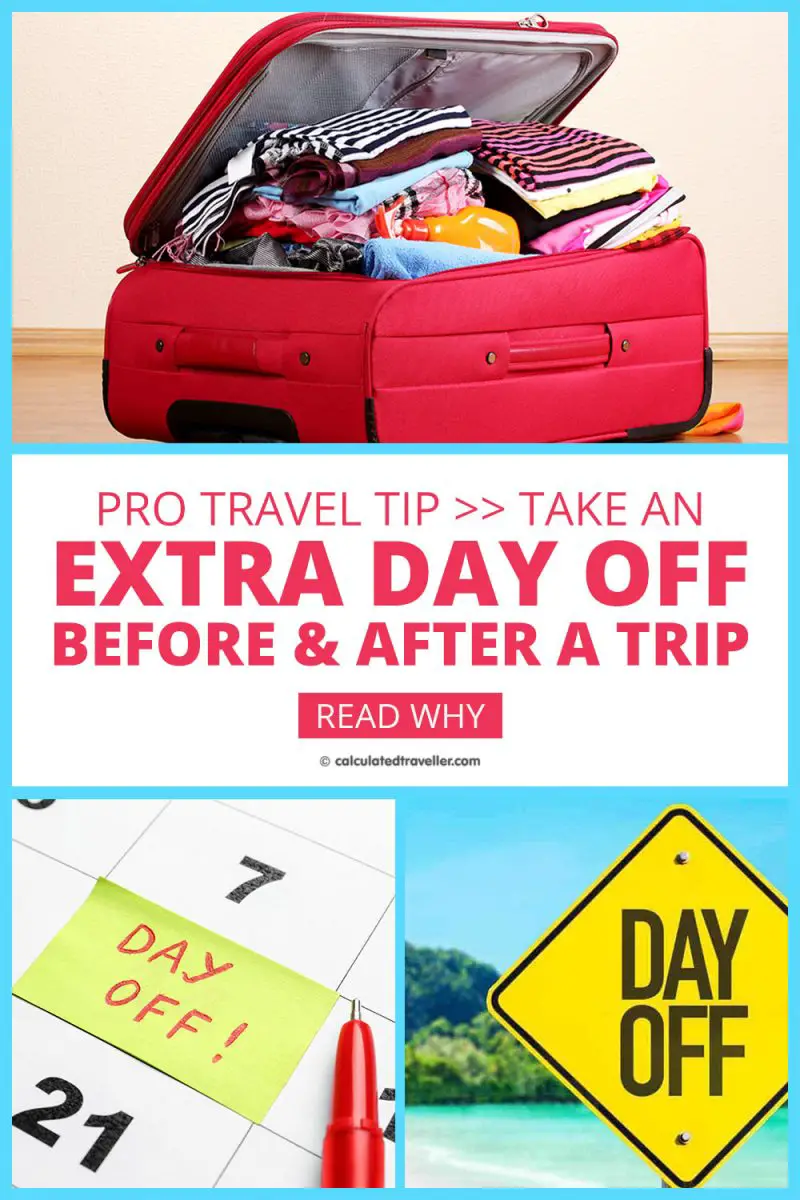 Let's face it; travelling is stressful with all the packing, preparation, organising, and running around in order to get EVERYTHING completed at work AND home, while the minutes on the clock tick-tock away before you board that flight.
Read our article: 16 Awesome Airport and Airplane Travel Tips
If I can manage it, I try to account for one extra day off work before and after every trip because taking that time off makes life a lot easier. I have a particular advantage in that I am self-employed and have control of my calendar. Still, that one extra day before a trip helps me get everything done to truly relax and not stress during my vacation time.
Here are some things I like to get done on my 'personal' day before travel—this way, I'm not rushing around last minute before I leave for the airport (because we've all been there):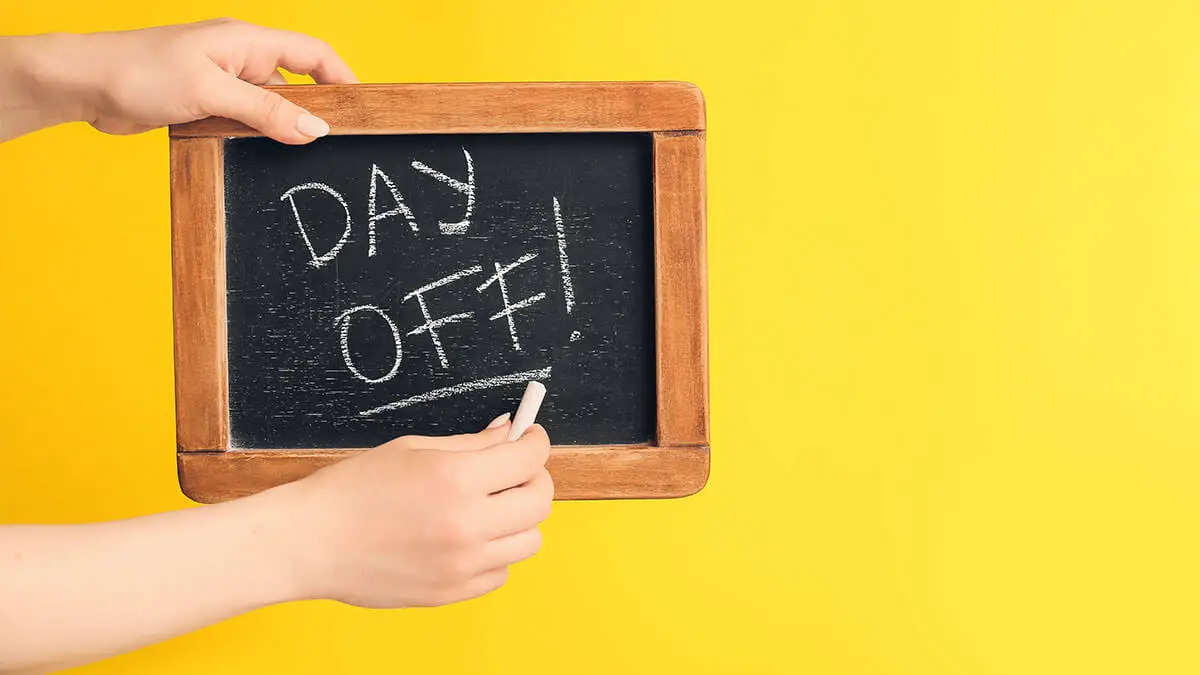 Tasks for your Extra Day Off Before A Trip
Last-minute pampering such as a pedicure, massage, or haircut. (It's first because you deserve it!)
Finish any last-minute packing, shopping, or appointments you need to handle.
Bring pets to the sitter—and don't forget their favourite toy!
Finish any banking, currency exchange, or bills that need to be paid.
Top up the gas tank of your car. So you aren't rushing to the gas station later on.
Clean the house. (Check out this article to see why and how I clean my house before a trip)
Finish off or delegate any work projects to family and friends.
Water the plants and cut the lawn.
Write a grocery list for when you come back home.
Cook a "welcome home" meal and pop it in the freezer. A casserole or lasagna is perfect for this.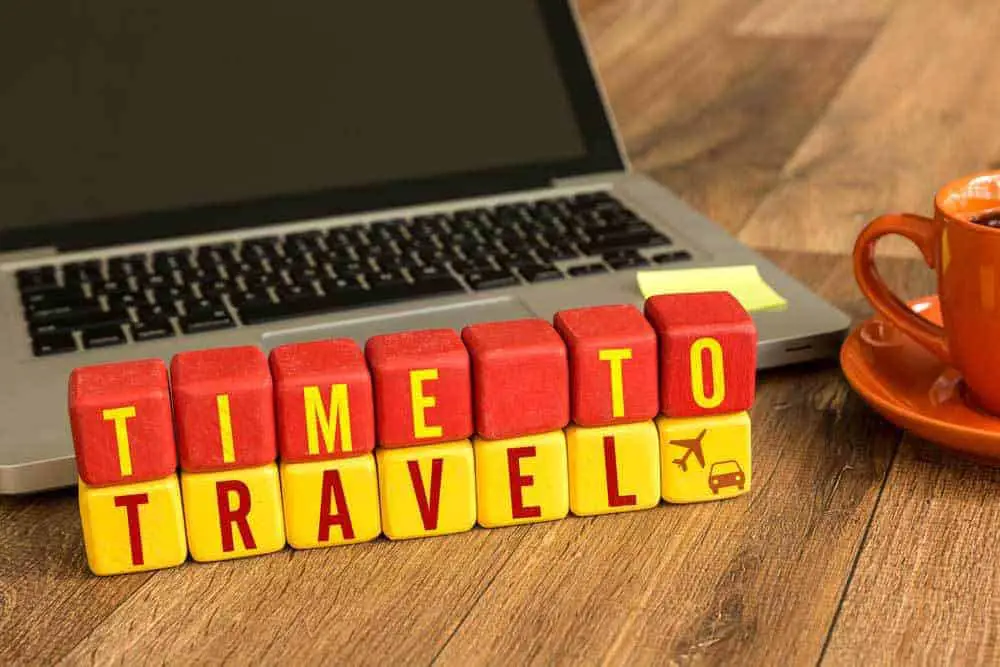 Now that we've covered things to do before travelling, here's what I do on the extra time I take off after a trip:
Tasks for your Extra Day Off After a Trip
Pick up your fur babies from the sitter.
Unpack. (My advice: get this one done sooner rather than later; it doesn't take that long and prevents your suitcase from sitting in your room for days after)
Do the laundry.
Shop for groceries (and use that grocery list from before!).
Sort through photos for development—bonus; you get to reminisce on those vacation days.
Take the time to adjust to the time change.
Catch up on any missed emails or mail.
Having that extra day off after a trip gives me the ability to extend that vacation feeling for another day, almost like another mini day vacation.
I can take it easy and complete any post-vacation tasks in a relaxed manner without having to rush around. I'm not flying home late at night worrying that I must wake up in a few short hours to be at my desk alert and ready to work; all the while, stress is building with the idea of the pile of tasks awaiting me back at home.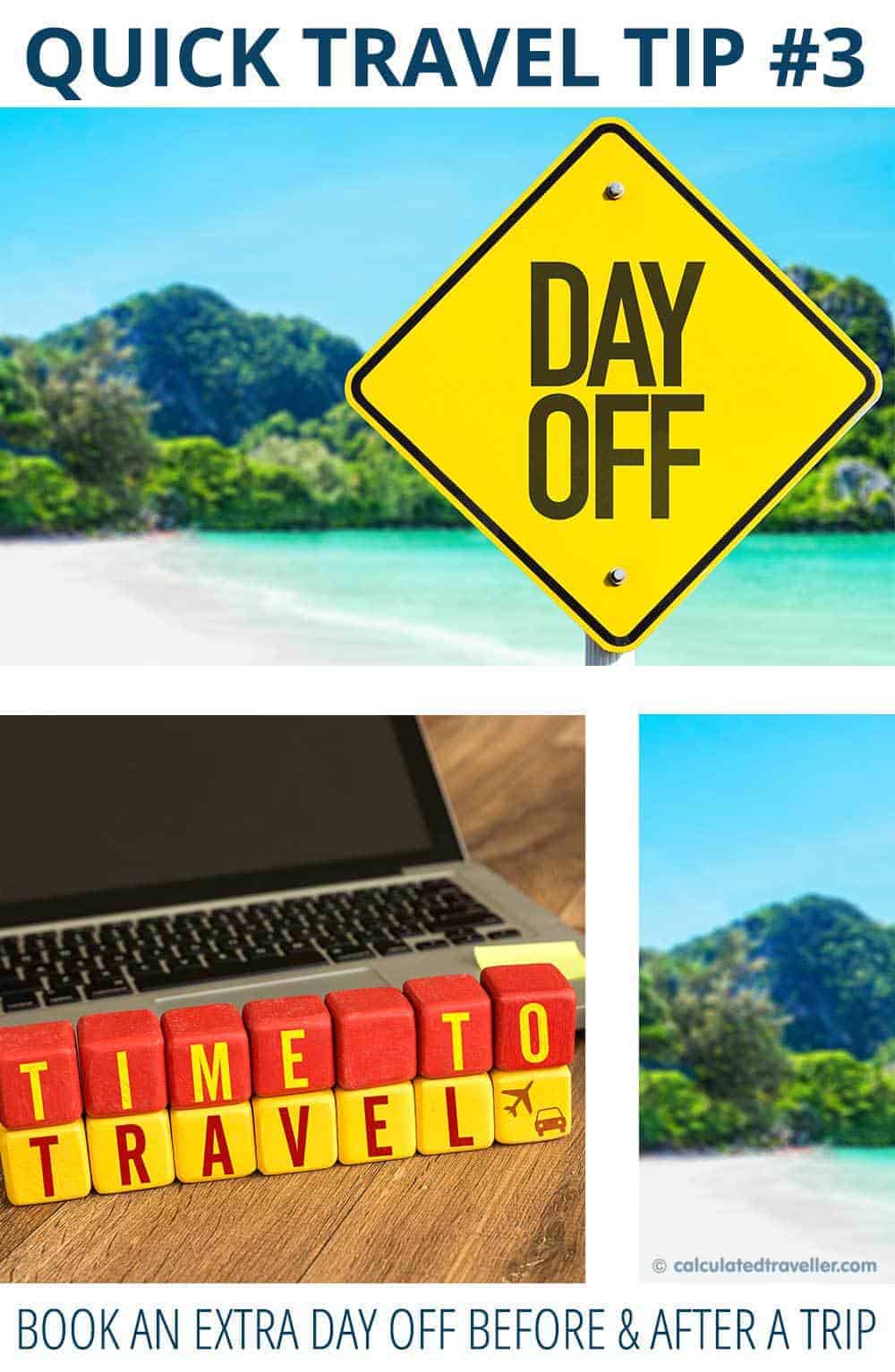 For more travel tips and advice:
I highly recommend that If you have the opportunity, try to adjust your work schedule to accommodate that extra day off before and after your next trip.
Let me know how these extra days off work out for you!