Travelling can be expensive, but what if I told you that an easy, pain-free way to save money for your trip is to use a travel rewards credit card?
Expenses accumulate quickly with plane tickets, hotel bookings, excursions, car rentals, food, and attractions – it all adds up! Often, it seems like forever before you can save up enough money for that dream vacation overseas!
I'm here to tell you from experience that scrimping and saving is not the way to do it. It's stressful. You want the entire savings process to be painless, or you won't stick to your budget, and you'll give up.
To save for travel, work smarter, not harder, to meet your target
That's why I pay for everything with a credit card that gives travel rewards. In Canada, each bank has a selection of credit card options. Do a bit of research, compare the best travel credit cards in Canada – Their benefits, requirements and fees to see which credit card has the most services that suit your lifestyle and needs. Most importantly, ensure that you read all the fine print.
PRO SAVINGS TIP: Take advantage of sign-up bonuses when applying for that credit card!

It may seem unusual because you would use a credit card to BUY a trip, not to SAVE for a trip but using a credit card is an excellent tool for budgeting and saving.
Using a credit card that gives you reward points each time you use it means that the more times you pay with a credit card, the more reward points you'll earn, and the faster you'll be able to apply those points to a free trip.
Note: These tips only work if you pay off your credit card balance in full each month!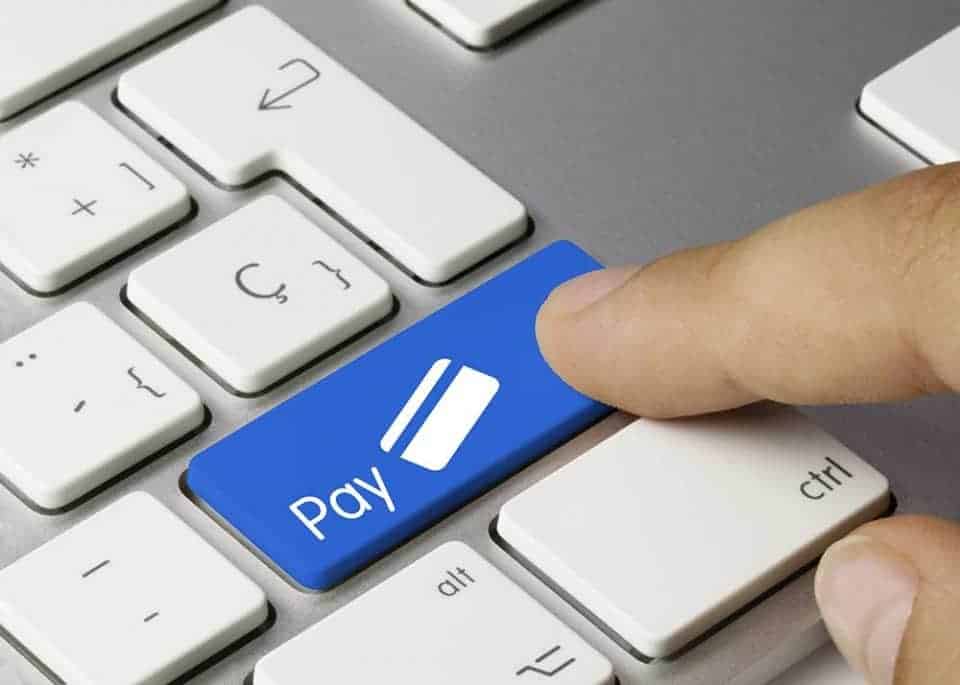 Here are some money-saving tips:
1. Get in the right saving/spending mindset from the very start.
I'm repeating myself, but again, scrimping and saving is not the way to do it. It would be best if you didn't think about saving as "sacrificing" because that takes the joy out of the whole process.
2. Ask yourself – do you need it?
There are many opportunities to save money by asking yourself if you need it and finding a less expensive alternative.
Each time you are about to make a purchase, ask yourself these questions:
Do I need it?
Can I do without it if it means I can put that money towards a plane ticket?
Is there a cheaper alternative?
I want it, but where can I save elsewhere to make up for the cost?
An easy example of this is a cup of coffee.
Do you need that extra-large $7 café latté?
What if you ordered a regular size latté instead of the extra-large?
Perhaps all you want is the caffeine and don't need the extra calories; why not just order a $2 regular coffee? Better yet, go home and put the coffee maker on?
Do you see what happened there?
We went from spending $7 down to $5, which is a savings of $2.
Then we thought more about it, spending only $2 for a $5 savings.
After some more thought, we decided to make it at home for a savings of $6.50
You saved money, but it wasn't a significant sacrifice because you ultimately were still able to enjoy a cup of coffee.
If you do buy that cup of coffee, make sure you use your travel rewards credit card to pay for it!
Try it the next time you are about to buy something; you'll quickly realize that many purchases aren't needed after all.
PRO SAVINGS TIP: Cancel your cable and subscribe to one (and only one) streaming service. Most television channels broadcast via their websites or apps so you won't miss any of your favourite shows.
Check out our article: 10 Tips to Save Money & Realize your Travel Goal
3. Pay for everything with your travel rewards credit card.
Instead of paying with cash, pay with your credit card and buy every single item you would regularly buy for the entire month.
You name it – pay for it with your credit card.
The sheer act of physically reaching into your wallet to find your credit card will make you think harder about the purchase, and you may decide it's too much of a bother to buy that $1 pack of gum without using cash.
4. Charge all your household utility bills on your credit card.
Cell phone bill, gas bill, and electric bill? If you can pay via credit card, then do it, and you'll earn reward points faster.
5. Track spending, and create a budget with your credit card statement.
Some people use complex spreadsheets to track monthly expenses, but why go to all that extra work?
When your bill arrives, easily view the itemized statement and use that information to track spending and identify any areas (like that latté) where you could save next month.
If you are keen on saving, I suggest that you check your credit card statement weekly online to see if you are on track or going over budget.
PRO SAVINGS TIP: Use different coloured highlighters and colour code each item so that you can track with a glance. I like to use pink for unnecessary expenses and green for essential expenses. Or, you can just use an expense tracking app.
6. Combine credit card accounts into one.
It's easier to track your spending and create a budget if both you and your spouse are on one single statement.
Note: this is provided that the second credit card has no additional fees.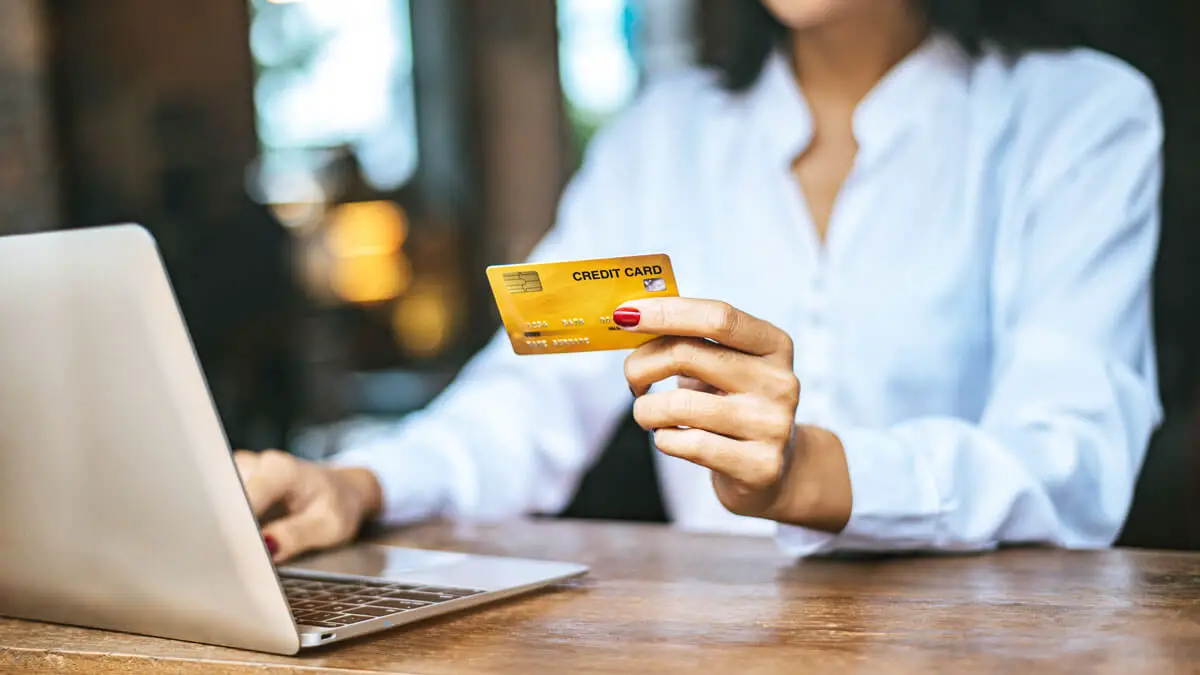 7. Double stack rewards with loyalty programs and your credit card
When given the option between one store over another, I'll choose the store with a loyalty program more often than not.
It's a win-win situation because every time you make a purchase, you'll receive loyalty points towards free store products, and since you are also paying with a travel credit card, you'll also earn travel reward points.
Free coffee? Sure!
Travel rewards too? Most definitely!
8. Take advantage of the bonus benefits of your travel rewards credit card
Save by not paying extra for extended warranties on products
Use your credit card statement if you've lost the receipt for an item you wish to return
Take advantage of price protection if the price drops on a purchase
Some credit cards offer purchase assurance that will cover damaged or stolen goods as well as a satisfaction guarantee
As it pertains to travel, most travel reward credit cards provide free travel perks, such as:
Baggage delay insurance
Checked luggage
Car rental damage waiver insurance
Hotel/motel burglary insurance
Lost or damaged luggage insurance
Travel medical insurance
Travel accident insurance
Trip cancellation insurance
Legal referral service
9. Don't stop once you've reached your savings goal.
Once you've saved up enough money and reward points and are about to book your trip, use your credit card to pay and start the savings process all over again.
You're already paying for everything in your day-to-day life on your credit card, so you are accustomed to the saving process. Why change now?
Book your entire trip on your credit card.  Book everything from big-ticket items such as air, car rental, and hotels. Additionally, try to book lower-priced items such as tours, excursions, attraction tickets, and admission fees on your credit card.
Get it all booked and out of the way before you start packing. The good news is that if you pre-purchase your attraction tickets, you'll skip the long ticket-buying queue and walk right through the gate using your pre-printed vouchers.
PRO SAVINGS TIP: If you typically book a trip months before your actual travel date, you would have already paid for the trip well in advance of boarding your flight. You would have already spent months saving up another chunk of money to spend on souvenirs, drinks on the beach or your next trip!
One last piece of advice: The best money-saving tip when using a travel rewards credit card is the one that you use on a regular basis.