Radio Social Rochester New York is part Middle Eastern restaurant, part bar, and part bowling alley but it's all fun. On a recent trip to the city east of Buffalo, I had the opportunity to try all of the above for a casual, relaxed evening out with a friend.
Radio Social Rochester New York — "Strike your Fancy"
(I love this tagline from their website)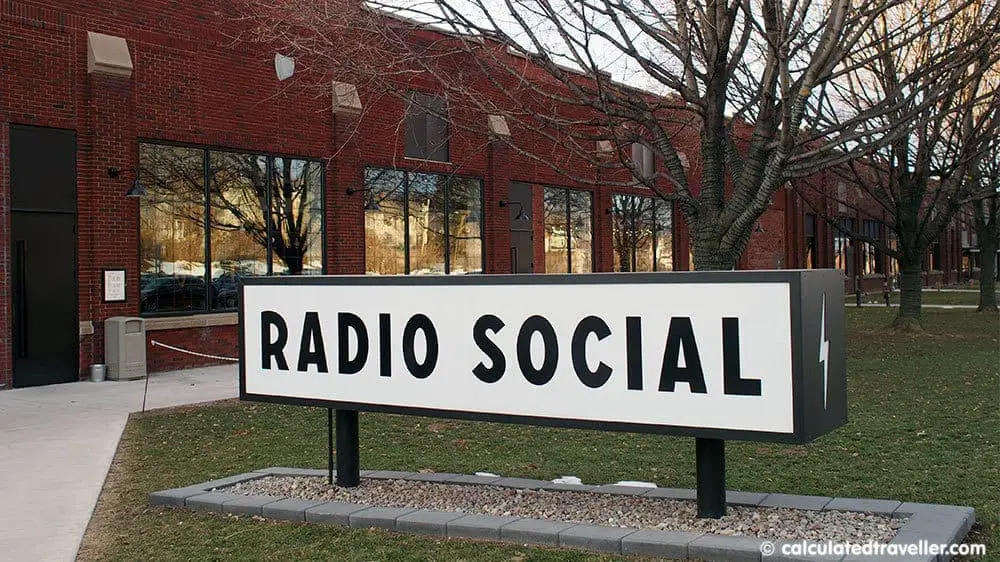 it's a bit loud with all the people, the music and the sound of the bowling balls hitting the pins but we don't mind — it's all part of the chill relaxed vibe.
The one thing I'm appreciative of is the amount of light in the dining room and the large windows; it makes it easier to people watch, admire the open concept modern decor, and most importantly to see the menu. The dining area is a very open space which is refreshing considering that they could cram in a lot more tables — this adds to the entire relaxed experience.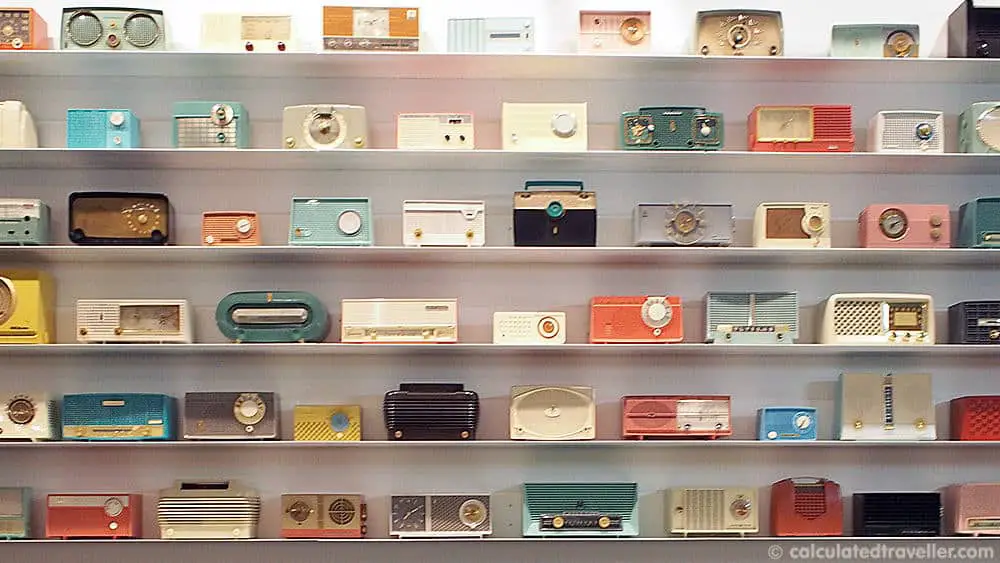 TIP: A favourite Instagram photo spot is in front of the wall of old-school radios.
It's a bit misleading from the exterior of the building because Radio Social is massive in size. Located in a historic warehouse measuring 42,000 square feet; there are 34 bowling lanes, a locker area, restrooms, and shoe rental area situated between 2 separate large rooms.
The bowling area is unlike anything I've seen before; complete with plush sofas, armchairs, lamps and coffee tables. Bowling in Rochester is very popular, and I do suggest booking a lane at Radio Social ahead of time or expect to spend time waiting your turn.
Bowling isn't the only game at Radio Social. There are other options for playtime fun such as ping pong, corn hole, billiards, skeeball, foosball, shuffleboard, darts, and giant Jenga.
The menu is Middle Eastern or if you want to be technical about it — Israeli — and it's spot-on legit according to my Jewish travelling companion. With traditional selections such as falafel, hummus, and halloumi. According to the manager, the owner specifically sent their executive chef to Israel to study the cuisine to ensure it's authenticity.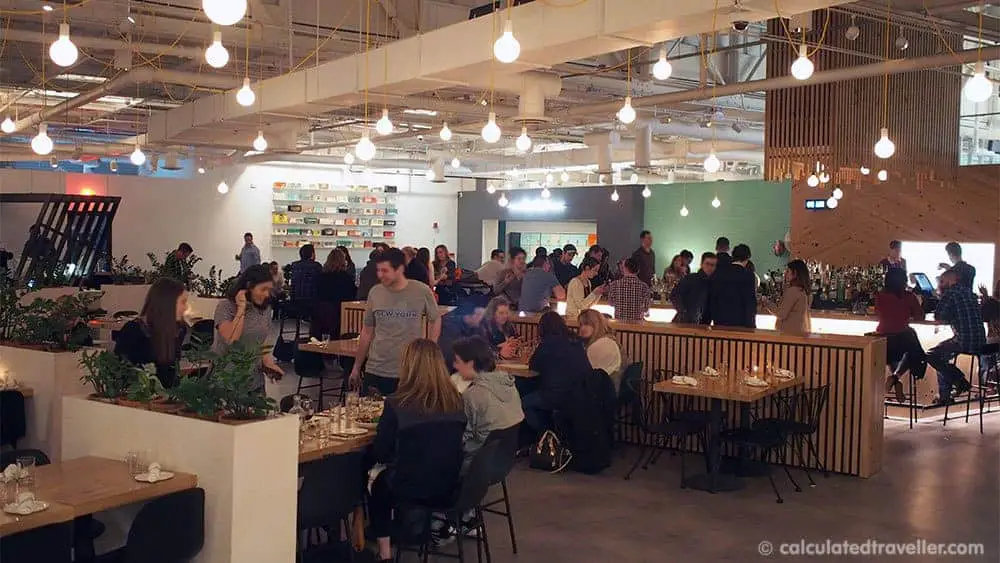 Menu selections are reasonably priced for this quality level of cuisine, and portion sizes make the dishes perfect for sharing amongst your friends so that you can taste test more entrées. Radio Social is also vegan, vegetarian, lactose, and gluten-free friendly — just tell your server.
Radio Social hours for meal service are limited from Tuesday to Saturday 5pm-10pm, Sunday 12pm-8pm.
A few items to try from the Radio Social menu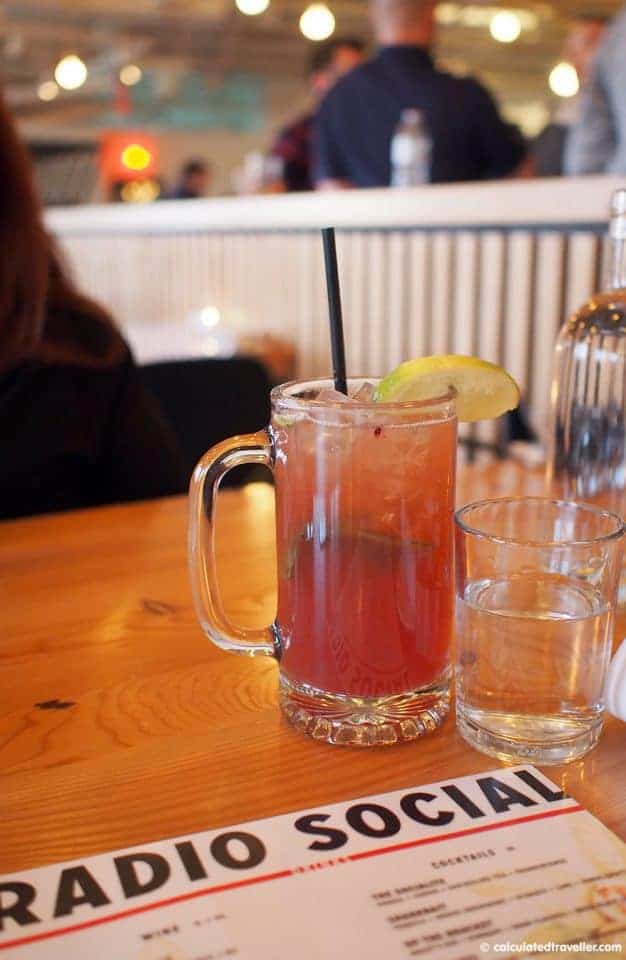 Pimm's Cup Cocktail – Lemon, cucumber, berries and ginger beer ($10)
– Refreshing with a bit of zing
– Drinks are reasonably priced when you consider that they are made by a mixologist who is very open to customising your drink to suit your fancy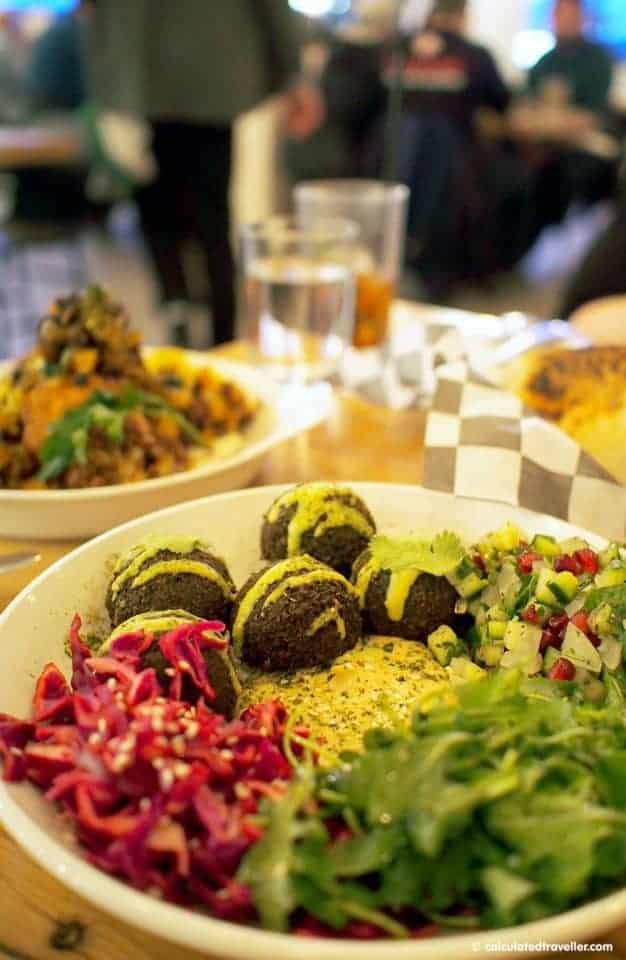 Falafel Bowl with green tahini, pomegranate chopped salad, and marinated cabbage ($15)
– With a crispy exterior on the falafel this dish screams "fresh"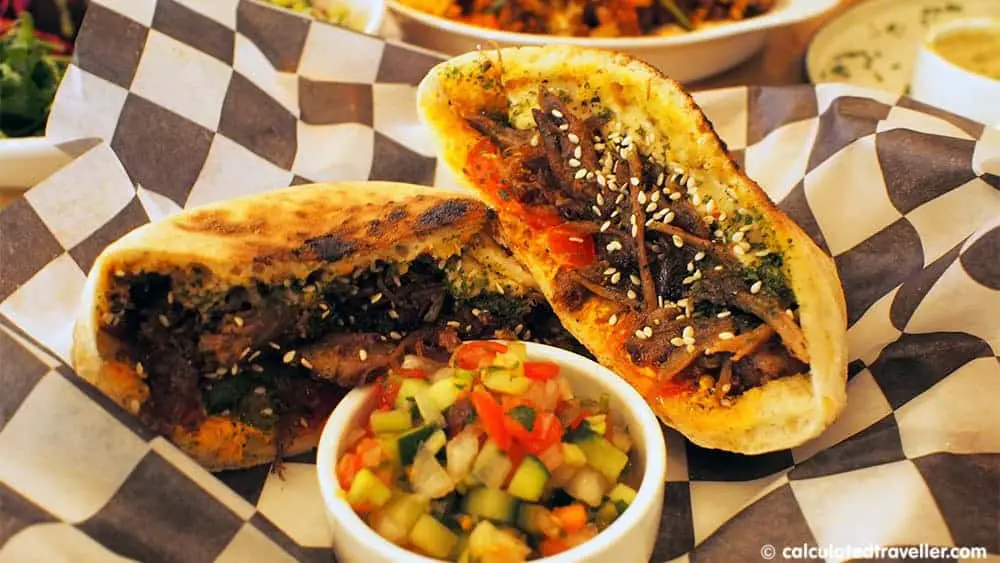 Spiced Lamb Pita with chile labne, Amba sauce, roasted tomato, and garlic tahini ($16)
– I found this to be a bit spicy, but the meat was very tender, fragrant and flavourful

Kubaneh "Pull-Apart Bread with olive oil tomato dip, sesame eggplant dip, and za'atar cream dip ($12)
– The bread reminded me of Pillsbury Crescent Rolls in that it was flaky, buttery and warm — good on its own but especially tasty when dipped in one of the three sauces.

Fried Cauliflower with dried fruit, almonds, and aged beef fat vinaigrette ($11)
– Amazing. I could eat an entire plate of these nutty, caramelised cauliflower florets.

Fried Halloumi Cheese with pickled mango sauce, and green chiles ($12)
– Yummy. The sweetness of the mango sauce perfectly complemented the nutty, salty firm deep fried cheese.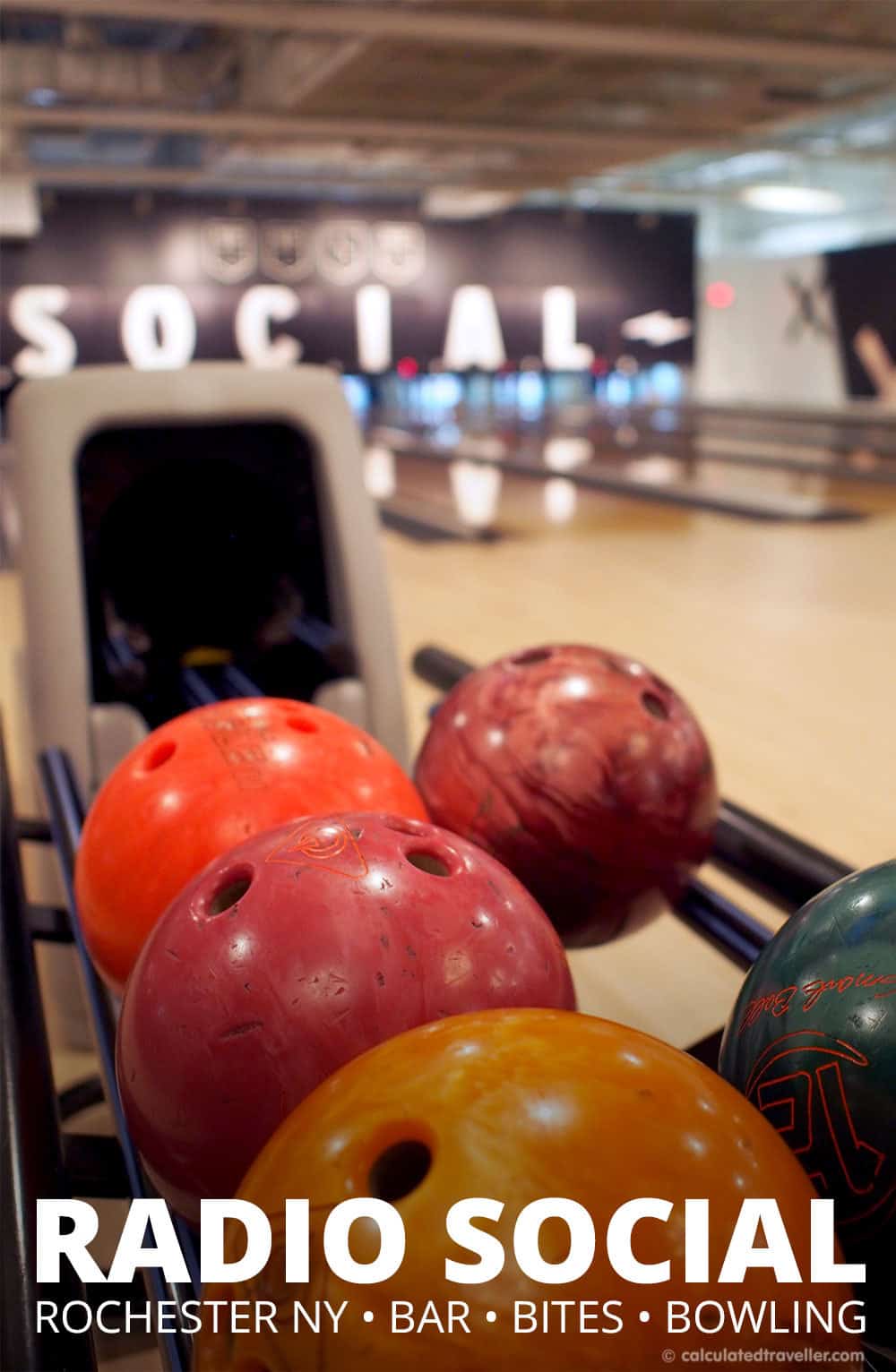 Radio Social in Rochester New York is a great place to hang out with a group of friends for a fun, casual evening of games, fabulous authentic middle eastern cuisine, and creative cocktails.
Radio Social
20 Carlson Road Rochester NY
Check the Radio Social website for hours of operation and note that you must be 21+ years of age to gain entry after 9:00 PM (at all other times younger guests must be accompanied by a parent).
– Read reviews of Radio Social on TripAdvisor
Check out these related articles:
– Watching ALL the Games at once at (716) Food and Sport, Buffalo Canalside
– Beer and Wine in Buffalo Niagara USA
– Horseback Riding with Painted Bar Stables at Watkins Glen NY
I was a guest of Visit Rochester, all opinions are entirely my own.